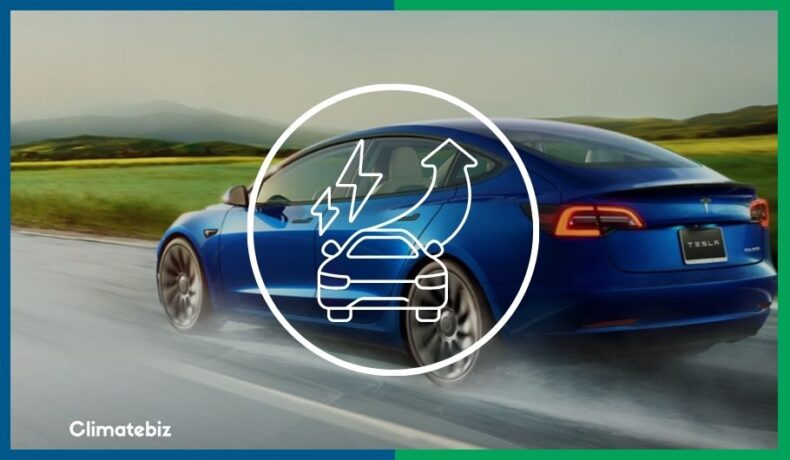 The Tesla Model 3 range — swift, clean, and drives like an absolute dream! But what about its range?
In 2017 the Tesla Model 3 electric vehicle was launched. This EV aims to be one of the most affordable options out there, striving to be accessible to more people every year!
The acceleration towards clean energy and clean transport is synonymous with this brand.
But how far will your Tesla Model 3 take you? Is it possible to do a day trip without needing to constantly charge? Is the electric car suitable for a business commute, and how will your charging needs be met?
Whether you're a regular investor in the Tesla brand or a newbie wanting to learn about what there is to know about the Model 3, you have come to the right place.
The Tesla Model 3 has a range that goes beyond what a small electric car would offer and here is all you need to know.
Foreword
Climatebiz experts design, research, fact-check & edit all work meticulously.
Affiliate Disclaimer
Climatebiz is reader-supported. We may earn an affiliate commission when you buy through links on our site.
How Many Miles Will A Tesla Model 3 Do On A Full Charge?
Range is generally measured in kWh per km or mile, not liters per 100km (as WITH conventional combustion engine cars).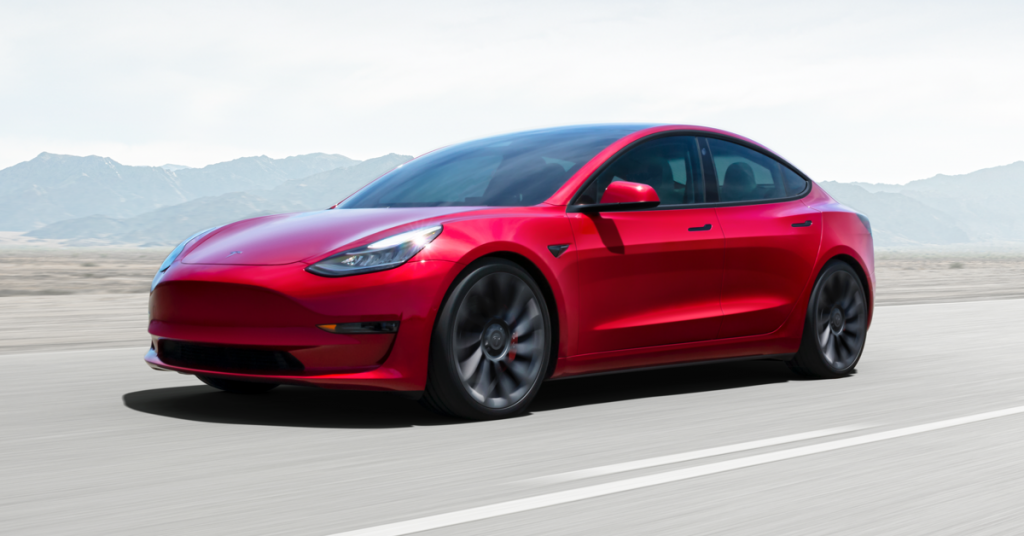 Every Model 3 variation is designed to provide you with a particular mileage per charge. This depends on several factors, such as driving style and the environment.
In saying that, there are general estimates out there. Let's have a closer look:
| Tesla Model 3 | Approximate Range |
| --- | --- |
| Model 3 Rear-Wheel Drive | 272 miles |
| Model 3 Performance | 315 miles |
| Model 3 Long Range | 358 miles |
Estimated range per Tesla 3 Models
---
Visual Example Of Tesla Model 3 Range
Tesla Model 3 Rear-Wheel Drive
Live in Indianapolis but have business in Chicago? No problem!
This route is a breeze for the Tesla Model 3 Rear-Wheel Drive.
Simply plug in and charge while you take care of business, and before you know it, you'll be en route back home without a worry.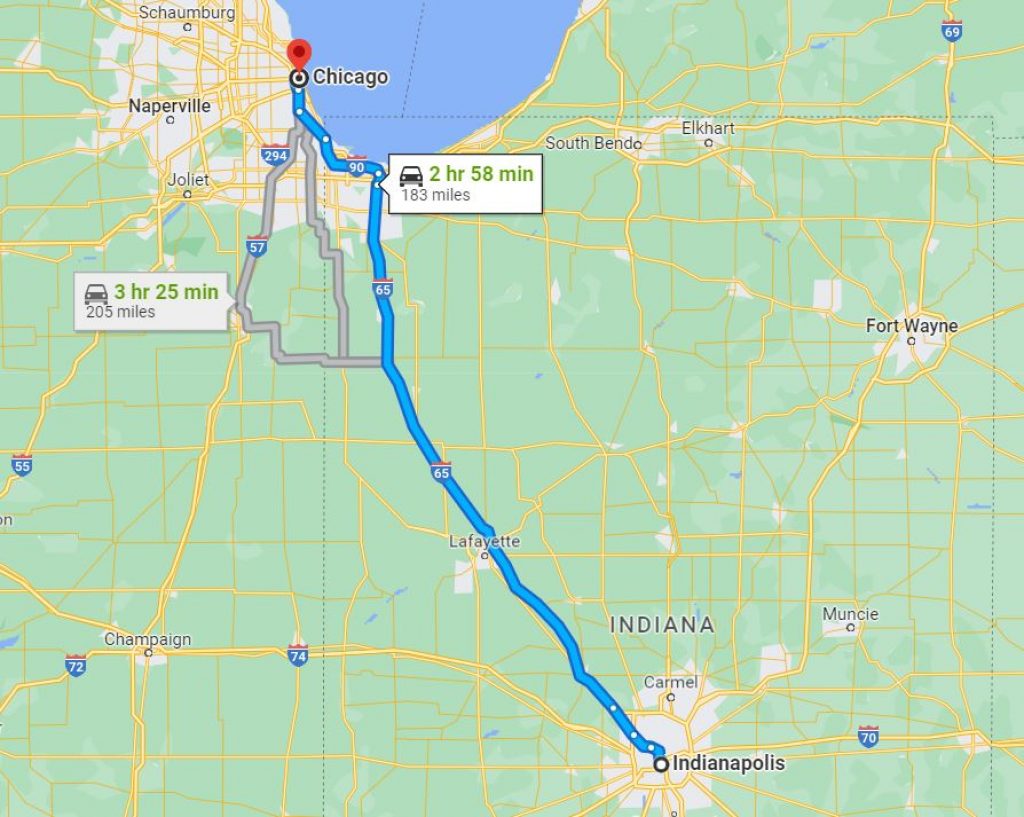 ---
Tesla Model 3 Performance
With the Tesla Model 3 Performance, you can easily take a weekend out in a city that never sleeps.
Las Vegas is a mere 270 miles from Los Angeles, perfect for a girl's or guys' weekend away!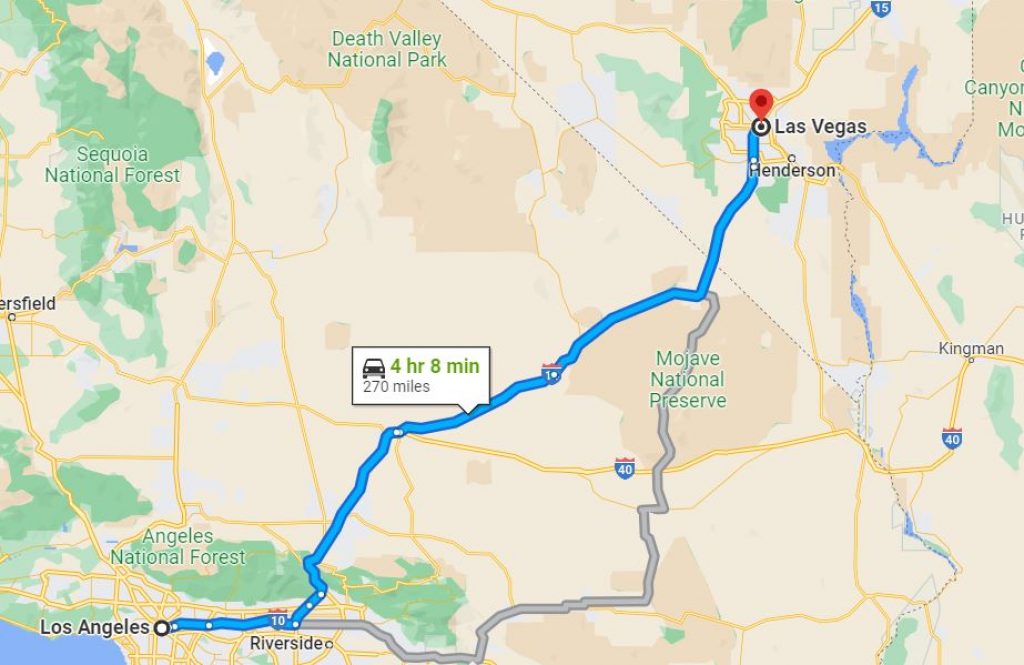 ---
Tesla Model 3 Long Range
With a Tesla Model 3 Long Range in hand, longer trips are a problem of the past.
You can be sure to make it from Boston to Philadelphia with ease!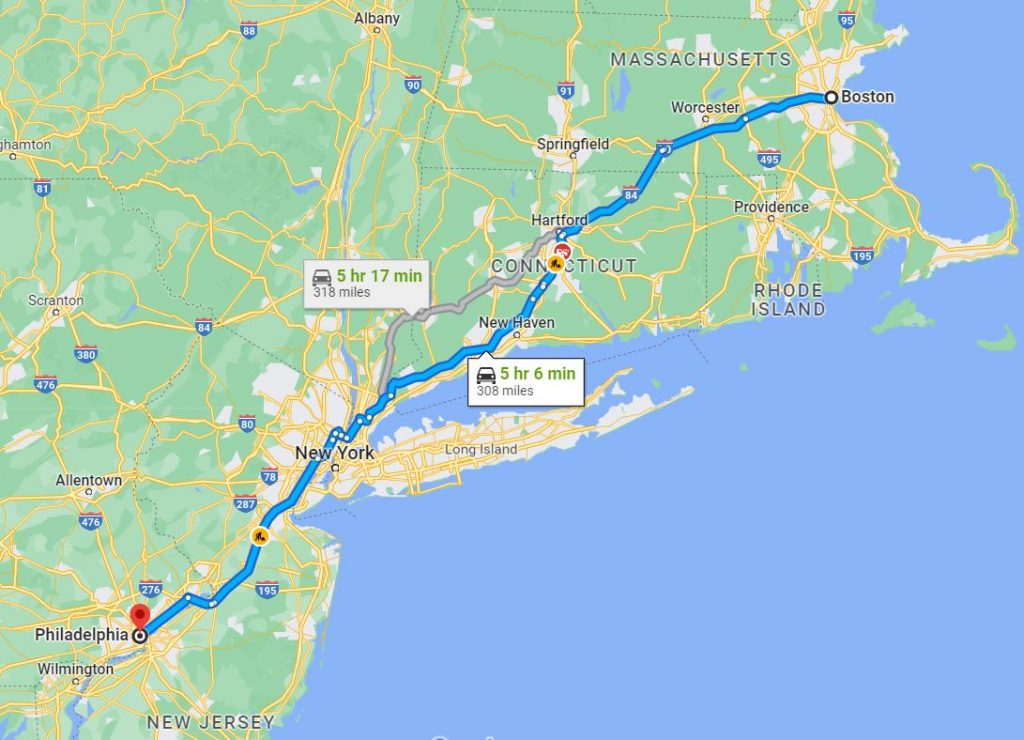 ---
Which Tesla Model 3 Has The Longest Range?
Unlike small electric vehicles, the Tesla Model 3 provides you with well over 250 miles worth of range.
But which one will take you the furthest?
In first place, we have the Tesla Model 3 Long Range. This model offers you an estimated 358 miles on a fully charged battery.
The Tesla Model 3 Performance comes in second place, offering a comfortable 315 miles.
Last but not least is the Tesla Model 3 Rear-Wheel Drive. This buzzing beauty will give you an estimated 272 miles.
---
Is A Tesla Model 3 Good For Long Range?
The Tesla Model 3 finds itself in the top 10 electric cars ideal for long range!
The advanced technology of this car, in combination with driver recommendation and assistance, makes for the ideal road trip vehicle.
---
How Can I Extend My Tesla Model 3 Range?
Although there isn't a secret spell to dramatically increase the miles you get from your Tesla, there are a few tips and tricks that can make a remarkable difference!
---
Download The Energy App
The Tesla Model 3 has an Energy App, which you can find conveniently located on your mobile device's touch screen.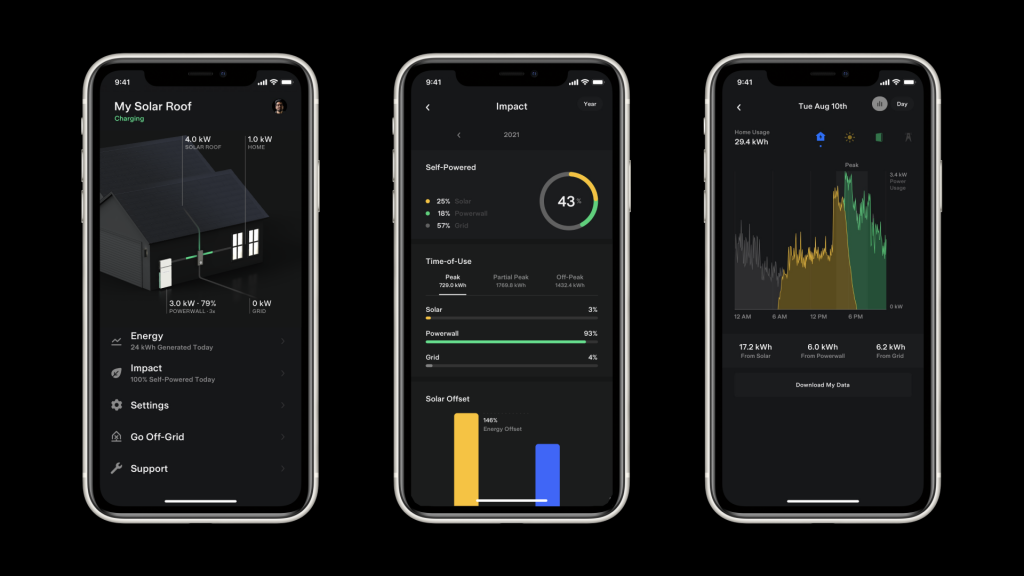 This nifty app analyzes your driving patterns and provides free insight into driving range forecasts. This helps you maximize your driving efficiency and range, proving a useful tool!
---
Driving Behaviors And Surrounding Environment
According to Tesla, your driving style and the environment you drive in significantly influence your EVs potential range.
Frequent short trips, excessive stopping and taking off while driving, and uphill driving place quite a bit of strain on your battery — so where possible, try and avoid this driving style.
Avoid Speeding
Another critical factor is speeding. If you're guilty of having a bit of a led foot, then pay attention — moderate driving speeds and activated regenerative braking will help extend the range you typically get from your Tesla Model 3.
Weather
Unfortunately, this isn't something you can control. However, being aware of your surroundings will help you gain better control over your driving range.
Heavy rain, snowfall, and gusting headwinds will reduce the miles you get on your trip. So, where possible, travel on the days with the most moderate weather!
---
Exposure To Cold Climates
With a drop in temperature comes an extra energy demand!
A cold battery has to work hard to keep an optimal operating temperature. Furthermore, cold climates tend to limit regenerative braking capabilities too.
Although living in a cold climate isn't always avoidable, there are some ways in which you can extend your Tesla's range:
Keep your Tesla plugged in as much as possible. This keeps your battery warm without the worry of overcharging (the onboard computer has your back on that).
Turn the "Climate" feature on and precondition your car. This prepares your battery for a trip before turning your car on!
Avoid high and excessive usage of heat or air conditioning functions. Instead, maintain your climate control function, and if you're freezing, you can even turn on your seat heating capability — there's no need to freeze your butt off!
---
Keep An Eye On Your Charging Habits
Ideally, you want to maintain a regular charging routine with a low-voltage charger — this is better for your battery's performance. Additionally, you want to make sure that you charge your battery according to Tesla's recommendations for your EV model.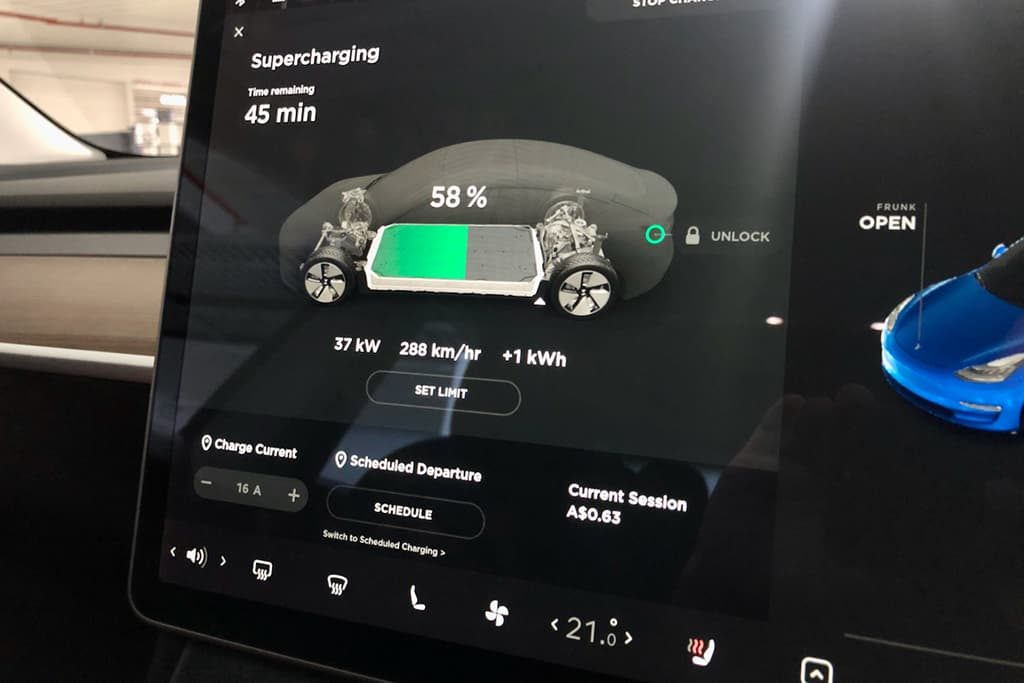 It's also advisable to only use fast chargers when you need to, like when you're in a hurry.
Lastly, try to avoid repeated complete discharge of your battery as much as possible. By doing so, you preserve your battery life a little longer.
---
Pressure and Aerodynamics
Sticking to your Tesla's tire pressure recommendations and regularly maintaining them is a great tip to extend your expected range!
You can also remove any unnecessary luggage or cargo in your car, as doing so will reduce the energy requirements to move you around.
Aerodynamics
Reducing aerodynamic drag will make your car, well, less of a drag!
You can save a substantial amount of energy and improve your driving range by taking off unused roof racks, closing windows, and changing your suspension where possible.
---
Can You Plug A Tesla Model 3 Into Any EV Charger?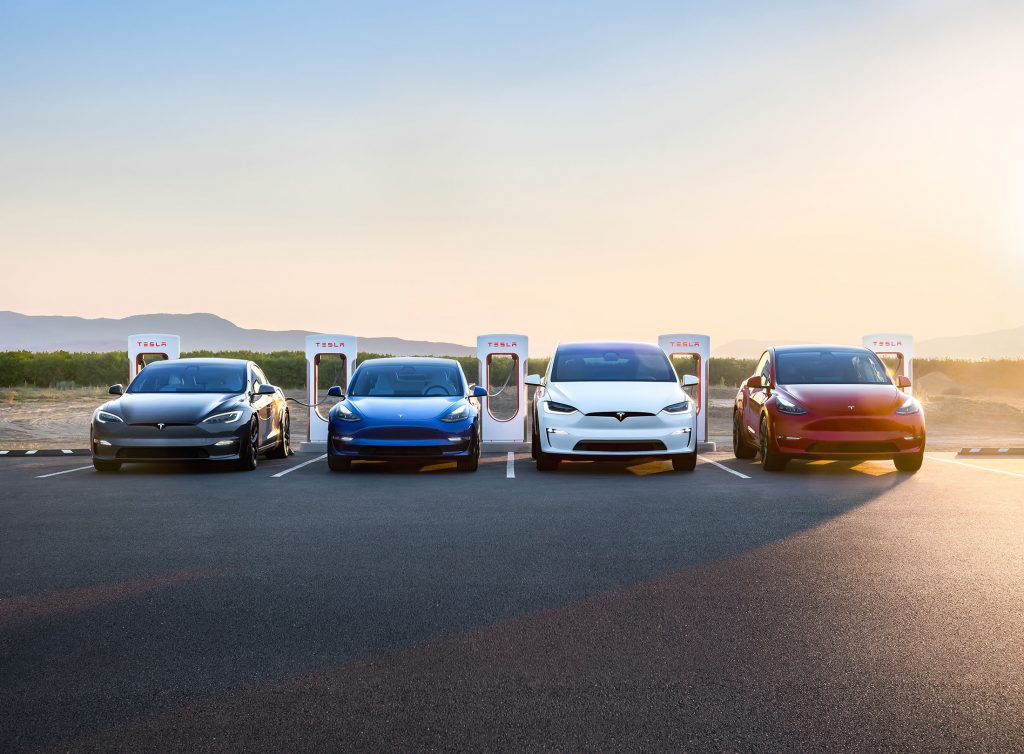 Using a brand's original product is always the best choice for safety and, in some cases, factory warrantees or insurance agreements.
Thankfully Tesla offers versatility in their charging choices; there's an adaptor for just about any situation you may find yourself in!
In other words, third part charging is an option; you won't find yourself stranded in the middle of nowhere.
---
What's Available
Charging stations labeled "J1772": these will work with an SAE J1772 adaptor.
120 V stations: if marked as 120 volts, these stations will work using a mobile connecter.
240 V stations: these will work using an adapter bundle.
Finding a third-party charging point can be done using PlugShare. But no need to stress; your Tesla App has a feature that will point you to the closest charging point in no time!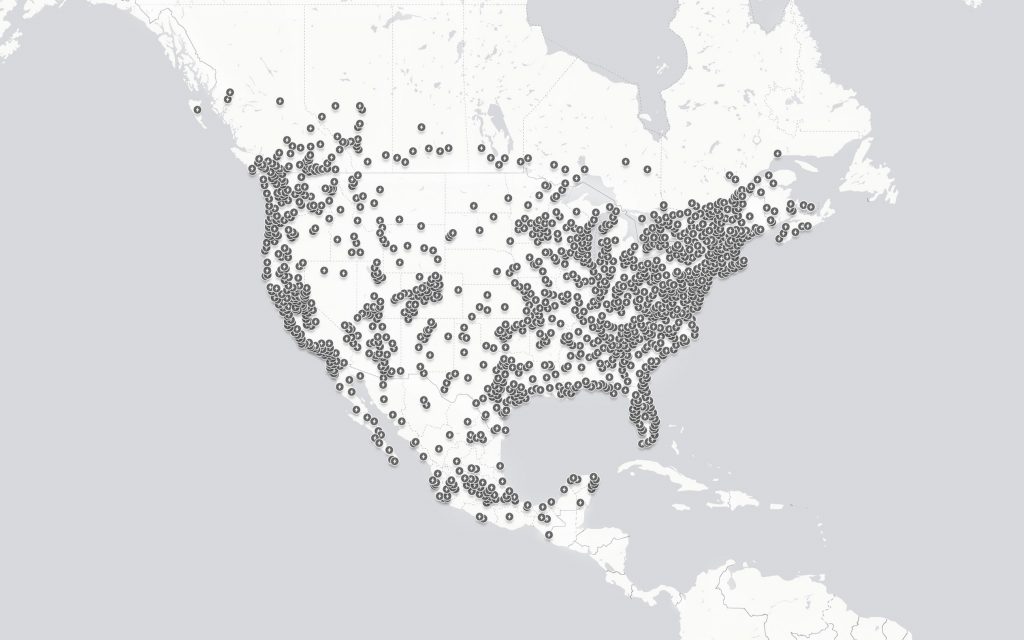 Did you know you can build a DIY Solar EV charging station at home?
Learn more here!
---
Can You Charge A Tesla Model 3 At Home?
Yes, you certainly can!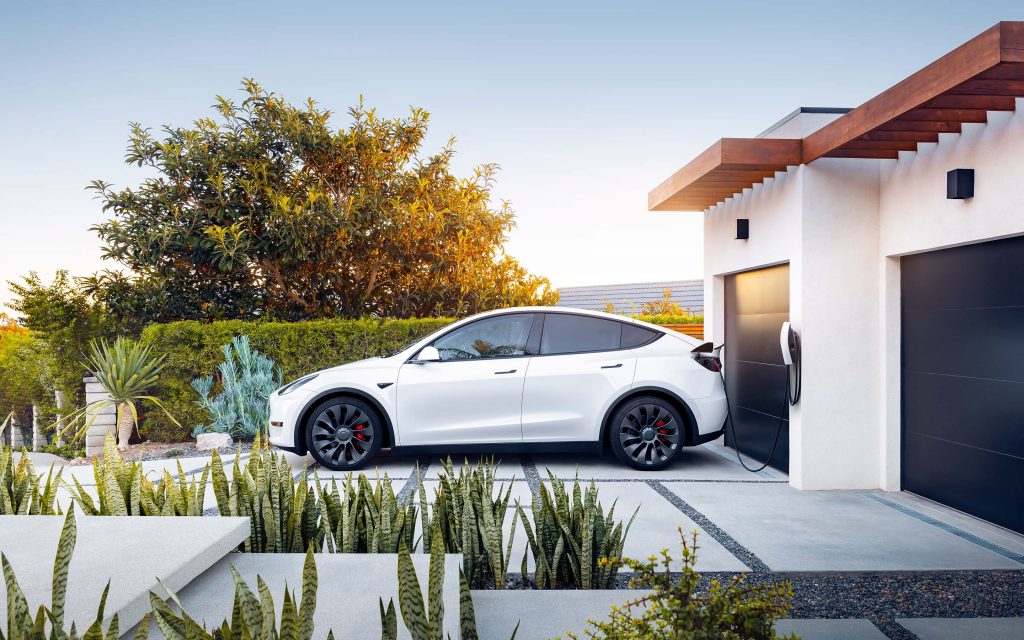 Charging your Tesla at home is possible — there are several options available to you.
---
The Wall Connector
This method of charging is the recommended choice by Tesla!
You can expect to cough up $400 with an installation price from $750 to $1500 (an authorized installer must do this).
It might seem like a hefty price to pay, but it's the fastest home charging option; it allows you to share power and keep your mobile connector inside your car (you don't need to buy one), and you can wirelessly stay updated on your charge.
This charging option is definitely a worthwhile investment!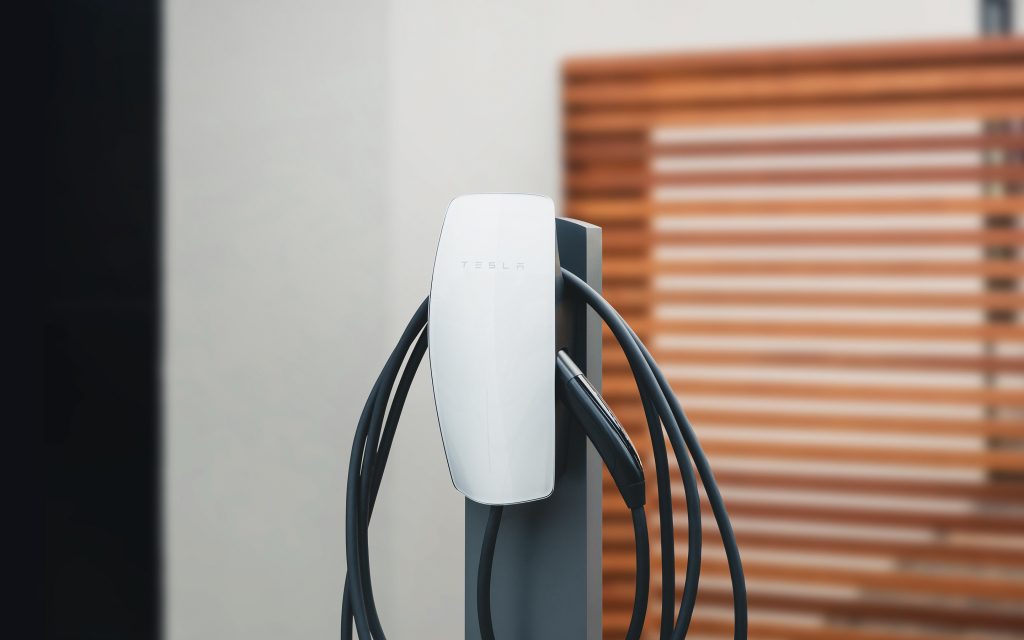 ---
NEMA 12-50
The NEMA 14-50 may be able to use an existing outlet, but if not, then the installation price ranges from $750 to $1500.
This device costs a mere $45 and is the second-fastest home charging option for you.
---
Mobile Connector (120V Adapter)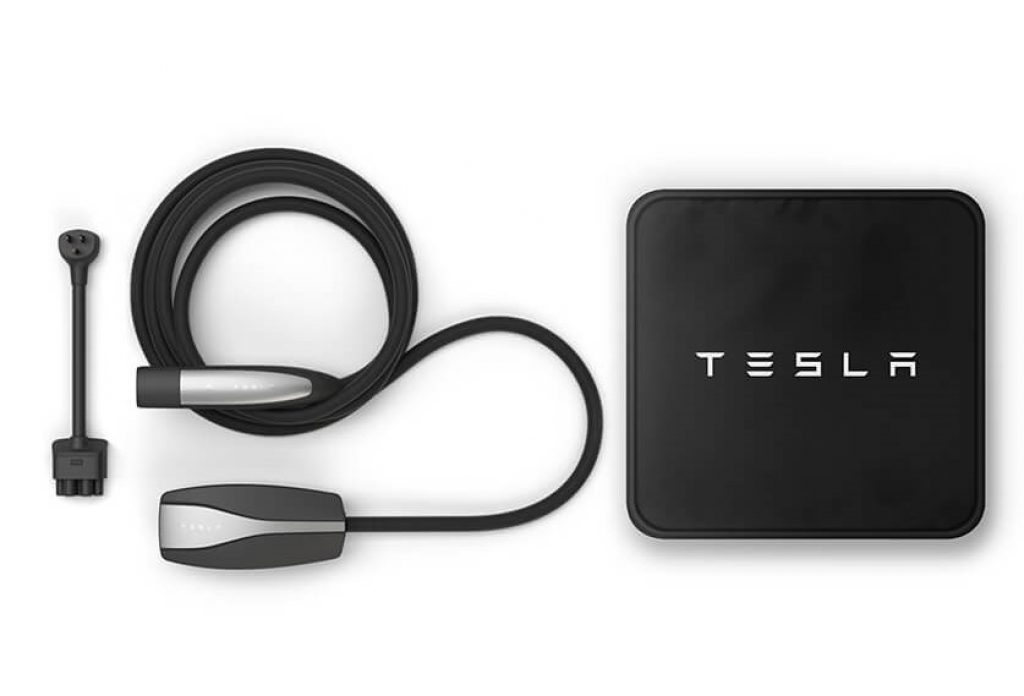 At $200, the mobile connector is the slowest charging option but requires no installation.
Despite its lengthy charge, you have the added benefit of charging access wherever a standard 3-prong outlet is available.
This choice is recommended for those who don't find themselves driving very much!
---
What To Do If Your Tesla Model 3 Runs Out Of Battery
Unlike conventional combustion engine vehicles, electric cars do not idle. However, this does not mean you won't end up in a situation where you have a flat battery!
Should the situation arise, there are a few options before reaching a complete standstill.
Firstly, it's important to realize that your Tesla will not randomly desert you without warning.
There are warnings for the following situations:
Areas with charger station scarcity;
You're using more energy than you should;
When it's time to recharge;
When you should adjust your driving speed to make it to your next charge.
If you've missed the repetitive alerts by some chance, you will eventually see a yellow battery icon that will turn red, and you'll find your battery dead.
Signal to turn off at a safe area and call for assistance as soon as possible.
---
Final Thoughts
After reading this article, we're sure you agree that Tesla is one of the top electric cars out there!
The versatile charging options, in combination with driver-assist, bring about a sense of safety and assurance you simply can't miss.
The Model 3 will give you anything from 272 miles up to 358 miles off a fully-charges battery. So at the end of the day, the choice is yours!
Just know that making the conscious decision to take steps to protect our planet and reduce carbon emissions makes you score significantly on the scale of being awesome!
If you want to share your thoughts or ask us a question, please feel free to reach out to us in the comments section below! Alternatively, visit our forum and share your opinions with us!