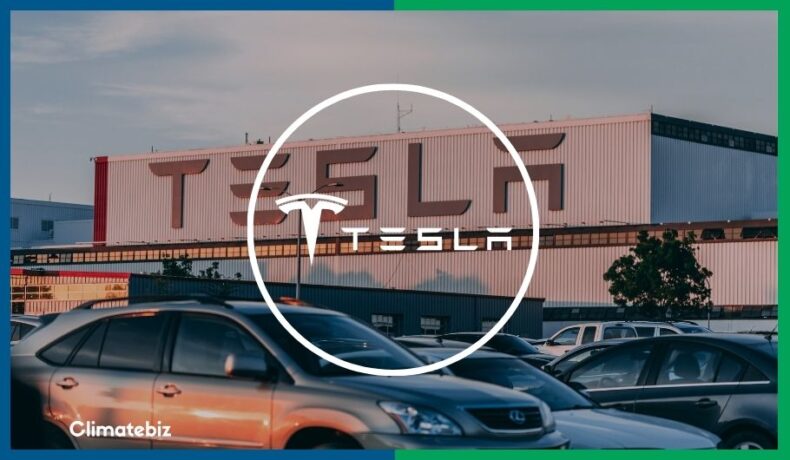 Tesla electric vehicles are anything but cheap.
Despite this fact, Tesla Motors, Inc. still maintains a substantial following for its EV offerings. So what is the main driver for Tesla consumer demand?
The cost of fossil fuels — when gas prices are unusually high for an extended period, consumers look to replace automobiles to enjoy more miles per gallon (MPG).
Each day, more people who want to make a difference in the climate change space are joining the zero-carbon movement, leading these newly-initiated eco-warriors to purchase either a hybrid or electric automobile.
A 2021 report collated by Statista shows that Tesla is indeed the most popular brand in terms of sales. So, on that note, let's look at the cheapest Tesla Models on the market!
Foreword
Climatebiz experts design, research, fact-check & edit all work meticulously.
Affiliate Disclaimer
Climatebiz is reader-supported. We may earn an affiliate commission when you buy through links on our site.
---
What Are The Cheapest Tesla Models?
Right now, the cheapest Tesla electric vehicle models are:
Tesla Model 3
Tesla Model S
Tesla Model Y
As you read through this article, you'll learn about the main contributors to Tesla's price fluctuations.
We'll also reveal how much each model costs precisely to help your decision-making process.
All you need to know right now is that the demand for these models exceeds the supply by quite some margin, resulting in price increases and a constrained supply of production parts.
So what features do Tesla EVs have that make them so appealing to the public?
---
General Key Drivers of Demand For Tesla
We mention this a lot but in general: (1) The participation in the green energy movement; and (2) The luxurious feel of owning a Tesla are the key drivers of its demand.
That being said, let's take a closer look at specifics for the three most affordable Tesla models.
NOTE: While we agree that electric vehicles contribute to the decarbonization goals of developed countries, it's still arguable that the existing production process of electric cars still contributes to CO2 emissions. This is another rabbit hole in itself and is a topic for another day.
---
Tesla Model 3
As of the writing of this article, the Model 3 is priced at $55,990.
It's the cheapest among the bunch and is very much an entry-level offering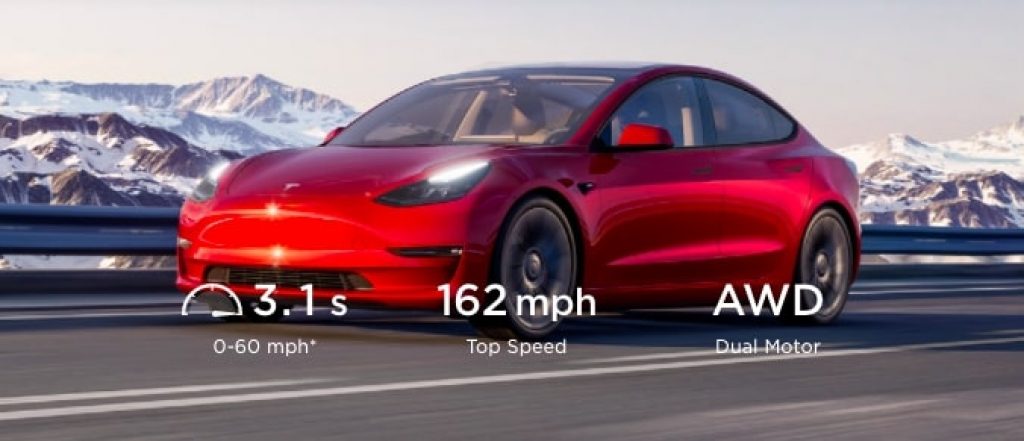 Acceleration And Control
According to Tesla's website, the Tesla Model 3 Long Range has good acceleration, bragging of a 0-60mph acceleration in 4.2 seconds. It also has decent stability for all weather conditions thanks to its 20" Überturbine Wheels and Performance Brakes.
AWD Dual Motor
The Model 3 also has two independent motors for improved redundancy that control front and rear vehicle wheel torque through digital means. This translates to enhanced road handling experience and increased reliability.
---
Tesla Model S
Currently, the Model S costs $99,990.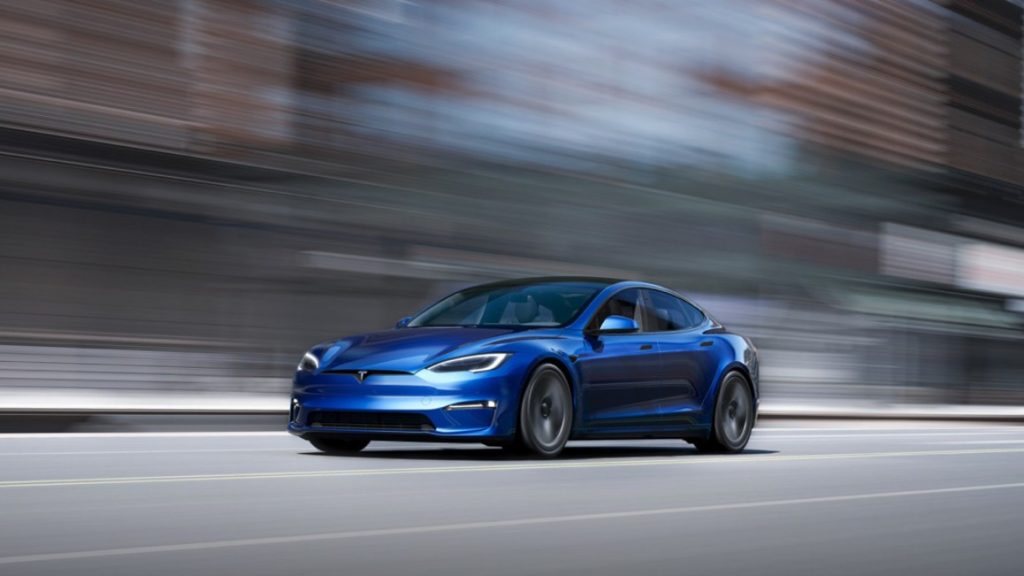 Among our picks, the Model S is the grandest option in terms of price and features, but for a good reason. Aside from additional mile coverage, faster acceleration times, and high top speeds, the Model S includes luxury features such as flexible cargo space.
On the electronics side, this EV has a premium 17″ touchscreen that goes well with the car's 22-speaker audio system and sleek futuristic interior.
Oh, and did we mention that the audio system has Active Road Noise Reduction features?
Sheesh. Admittedly, we cringe a little when we sound like people from the Tesla sales team, but it is what it is.
---
Tesla Model Y
Now, if Goldilocks had stumbled upon a Tesla dealership, she would have picked this one. For us, this model strikes the middle ground in terms of price, performance, and functions.
The Model Y is best described as a lesser version of the Model 3 Long Range but with plenty of storage, almost like a multipurpose vehicle.
It's the only one among the three that can carry seven passengers with foldable row seats, giving this EV three times the volume capability (76 cu. ft.) of the Tesla 3 and Y.
It's perfect and aims to please people who value large storage capacity.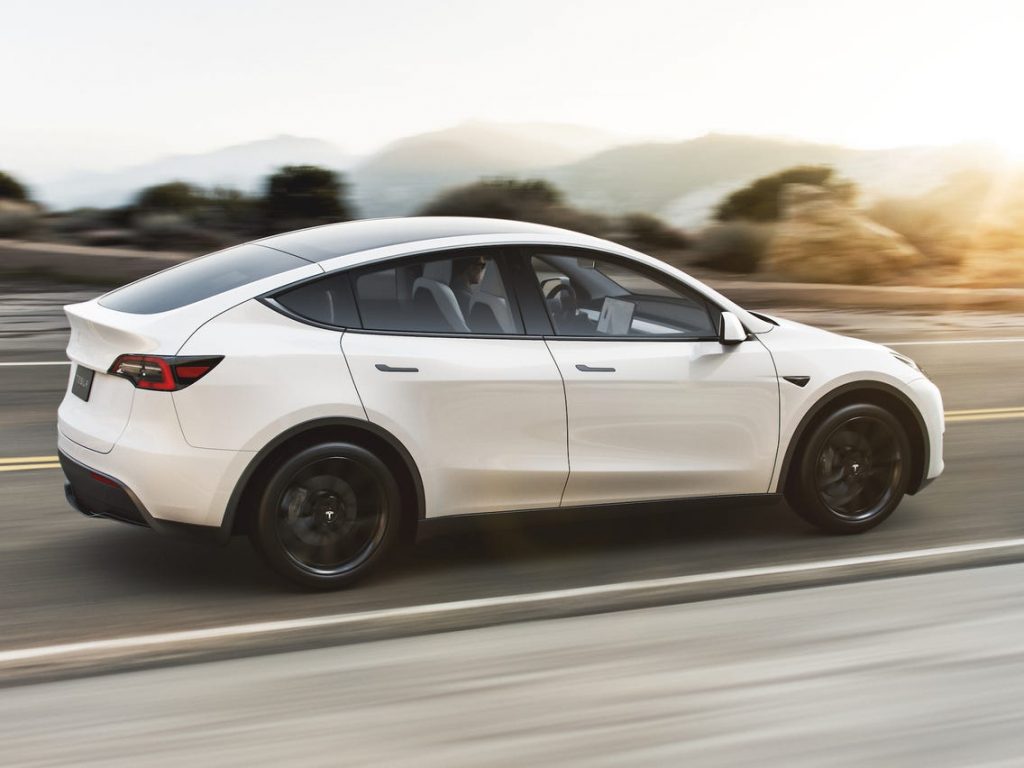 ---
Summary
Here is a table showing a simple comparison between the Tesla Models we mentioned.
Model
Tesla 3 Long Range
Tesla S
Tesla Y
Range
358 miles
405 miles
330 miles
Acceleration time (0-60mph)
4.2 seconds
3.1 seconds
4.8 seconds
Top Speed
145 mph
155 mph
135 mph
Cost
(as of April 19, 2022)
$55,990
$99,990
$62,990
Features
15″ touchscreen display
All-Glass Roof
23 cu. ft. cargo capacity
Impact Protection and Rigid Structure
17″ touchscreen display
Designed for efficiency
28 cu. ft. cargo capacity
Fold-flat seats for multipurpose storage
Impact Protection and Rigid Structure

15″ touchscreen display
All-Glass Roof
76 cu. ft. cargo capacity
Impact Protection and Rigid Structure
---
What Factors Influence The Buying Price Of A Tesla?
Component Cost
The main cost components of a Tesla EV are:
Batteries (key cost driver)
Power Electronics (used for flashy features such as Bluetooth, USB ports, radar sensors, etc.)
Electric Motors (the rival of internal-combustion-engine vehicles or ICEVs)
It's no secret that lithium-ion is currently the most commercially mature battery chemistry out there. Its price has already dropped by 97% in the last three decades and it's the leading technology for energy storage while other chemistries are playing catch-up.
And while lithium-ion batteries are playing a pivotal role in the rise of EVs, power electronics and electric motors are also experiencing lower costs, increased power density, and higher efficiency. These are thanks to the dawn of the digital age and Industrial Revolution 4.0.
---
Demand
As we mentioned, worldwide support for clean transportation options has benefited electric car manufacturers in the past decade.
Federal support in the united states through policies and stimulus packages contributed significantly to the rising popularity of electric vehicles.
Couple these initiatives with the maturity of other key technologies such as batteries, electric motors, and power electronics, and you have a very appealing green energy product that can compete with ICEVs in the market.
And we all know from basic economic principles that if a substantial number of people are willing to pay top dollar for EVs, then expect it to impact the price point of all-electric cars, including the cheapest Tesla models.
---
Supply Chain
Aside from high demand, the availability or supply of a consumer good, say the Tesla Model 3, has a significant influence on the price of the cheapest Teslas.
You probably observed the slight price discrepancies amongst various online articles.
One of the main reasons for the disparity is the recent supply chain issues Telsa has faced. Specifically, we refer to the 2020 chip shortage that affected the production line of electric automakers.
To address this semiconductor shortage, Tesla made some minor changes to the electronic components of its cheapest Tesla models.
For example, according to CNBC, Tesla removed one of the two electronic control units included in some of the Model 3 and Model Y cars manufactured in China.
This, along with a nearly vertically integrated production line within and beyond U.S. borders, allowed Tesla to weather this semiconductor shortage nightmare.
However, it still led to increased vehicle prices, including "expedite costs." This led to situations where American clients got a double-whammy of waiting several months and being greeted by an 18% price hike at the same time.
---
Why Is The Tesla Model 3 Cheap?
While it's the cheapest Tesla model around, the Tesla Model 3 has undergone significant price increases in recent years. Despite this fact, the Tesla Model 3 is still the best seller globally regarding electric vehicles.
Its overhead and production costs are dependent on the key price determinants we mentioned earlier.
---
Why Is The Tesla Model Y Cheap?
Also known as the middle-ground, multipurpose vehicle among the three cheapest Tesla models, the Tesla Model Y shares the same cost factors as other Tesla vehicles.
Currently, it costs $62,990.
---
Why Is The Tesla Model S Cheap?
The Tesla Model S has the most luxurious feel among the three Tesla models outlined in this article.
As of the writing of this article, it is priced at $99,990.
---
Will Tesla's Cars Get Cheaper In The Future?
Will Tesla cars get cheaper in the future? Not likely. High demand, consumerism culture, constrained supply production lines, geopolitical turmoil, and stagnant battery prices indicate that Tesla EV prices won't fall anytime soon.
---
Final Thoughts
The global adoption of EVs we are experiencing today is a result of pieces of the climate change puzzle all coming together:
The 2015 Paris Agreement re-igniting the decarbonization movement on a grand scale
The commercial maturity of key EV components, especially battery technologies
A wide range of supportive policies and stimulus packages promoting green energy technology
Increase in studies encouraging the use of EVs
Therefore it is no surprise that the big guys in the electric vehicle industry, led by Tesla, are on a warpath of acquiring the lion's share of the automobile market, relentlessly challenging the established combustion engine car status quo.
However, many challenges need to be addressed, such as the accessibility of charging stations, affordability, and decreasing how long it takes to charge an EV.
---
What Are The Cheapest Tesla Models?
As of now, the consumer profile of EV owners is tech-savvy, early-adopting green energy enthusiasts. And based on recent market data, most of them prefer Tesla.
This is why middle-income earners are eager to know which Tesla model is the cheapest.
That being said, here is our list as of April 2022: