The Team Behind Climatebiz
Kyle is team leader, he founded Climatebiz with the idea of providing free, high-quality information for those interested in leading a more sustainable lifestyle with green technology.
Robert has an extensive background in politics and English. His passion for the environment led him to joining the Climatebiz team where he now runs the editorial department.
Dr. Metaye has a Ph.D. in chemistry from Ecole Polytechnique, France. He is a renewable energy expert with more than 11 years of experience within the research world. 
Charissa has a Master's in Environmental Science. Her research area of interest and expertise is in the interaction between energy and the environment. 
Gustav has a Bachelor of Engineering and is currently practicing as a senior-level electrical engineer specializing in research. He writes all solar-related articles for Climatebiz.
Thomas is a civil engineer, specialising in sustainable transportation infrastructure & electric cars. He has worked for over 5 years in sustainability and research fields. 
Dylan holds a Bachelor of science and is qualified Architectural Technician. He has combined his passion for sustainable architecture with journalism.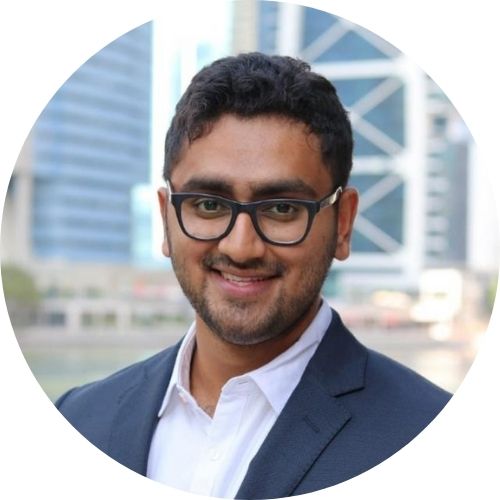 Shanker Mohanan
Researcher (M.Eng)
Shanker Mohanan holds a Master`s degree in Power Engineering & has designed, built, & operated projects in North America, Africa, Middle East, and Asia.
Ana is a Research Chemist with a strong background in Environmental chemistry. She's deeply interested in how chemistry can be applied to the development of green technologies.
Carlos is a qualified Electrical Engineer with a background in solar PV designs for residential and commercial projects as well as power systems development.
Abdullah Riaz is busy pursuing his MBA from the Lahore University of Management Sciences, Pakistan. He has a degree in Mechanical Engineering.
Daniel has a BSc in Conservation Ecology as well as Masters in Business Marketing. He has over a decade of experience in the environmental sector,
Barney has a degree in engineering from the University of NSW. He has 12 years of experience in the development, construction and financing of renewable energy plants.
Sydney has a Bachelor's Degree in Environmental Studies. She previously worked for the Government of Canada where she helped create policies and regulations to reduce emissions. 
Bramwill Bruinders is an electrical engineer who specializes in utilities engineering and 4IR automation technology. He has over 15 years of experience in engineering management