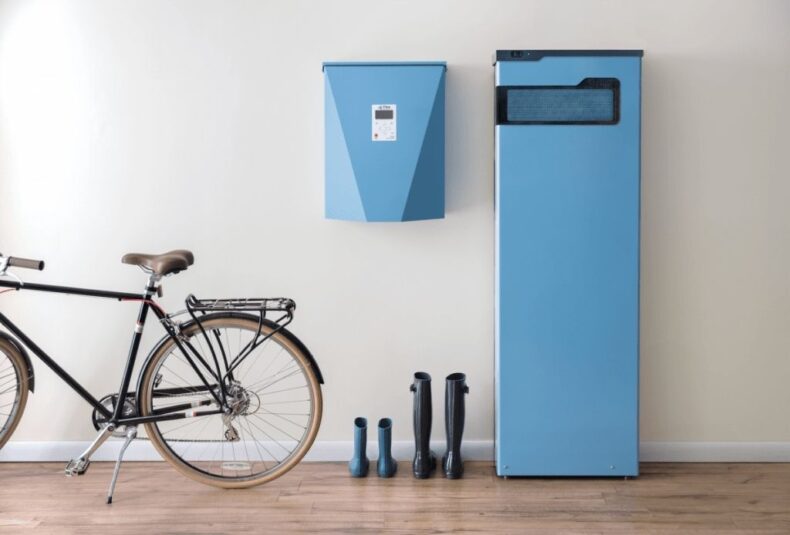 What are the best Tesla Powerwall alternatives?
In 2015, Tesla paved the way for energy self-consumption with their Powerwall — the first home energy storage system (ESS). A plug-and-play solution that stores the energy produced by solar panels into rechargeable lithium batteries that you can use at any time in your home.
But Tesla is not the only company offering ESS solutions. For this reason, we selected the 7 best Tesla Powerwall alternatives in 2023, considering both their price and the technology they provide.
Foreword
Climatebiz experts design, research, fact-check & edit all work meticulously.
Affiliate Disclaimer
Climatebiz is reader-supported. We may earn an affiliate commission when you buy through links on our site.
---
What is a Tesla Powerwall?
The Powerwall is the commercial name Tesla uses for its domestic energy storage solution, also known as an AC battery.
This wall-mounted box incorporates the following components:
A rechargeable lithium-ion battery pack
An AC inverter
The Powerwall is able to store AC electricity from a solar inverter and deliver AC electricity (110V/220V, 60Hz) back to your household electrical system or to the electrical grid.
---
Is buying a Powerwall worth it in 2023?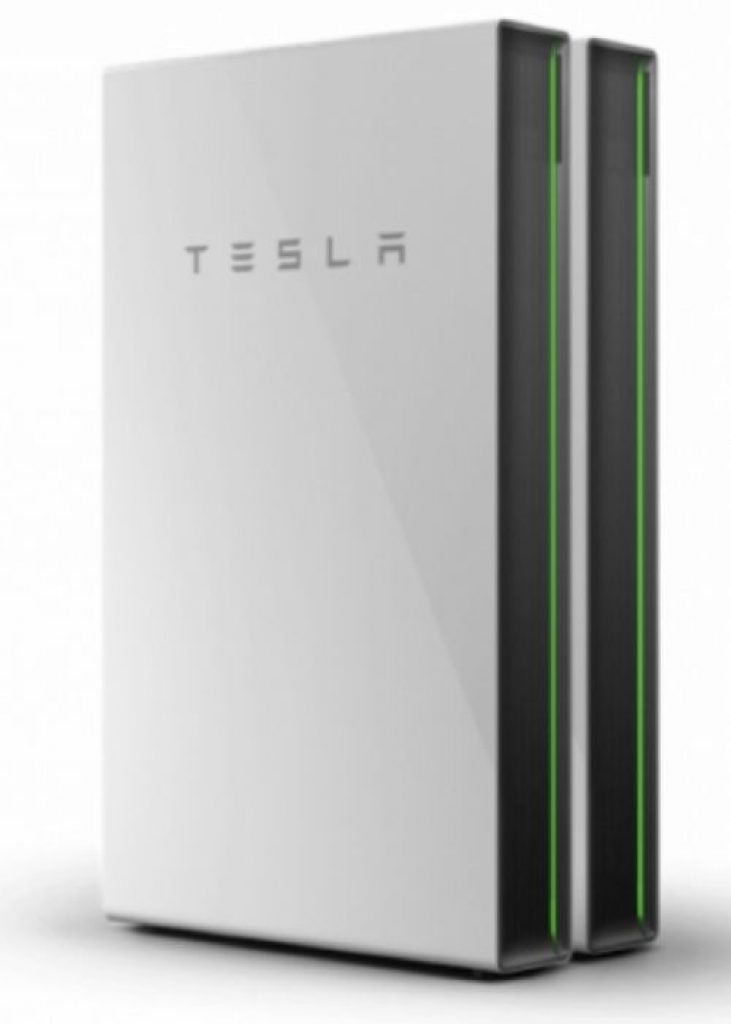 The Powerwall is undoubtedly a worthwhile addition to your home electric system. There are three distinct advantages to this energy storage solution:
Reliability: A reliable source of electricity acting as backup power in case of a power outage (13.5kWh).
Energy independence: Enables solar energy self-consumption for partial or complete off-the-grid homes.
Control: Time-based, controlled energy consumption — self-consumption during peak hours).
Tesla Powerwall+ specifications
For the sake of this article, we're going to use the latest iteration of Tesla's ESS, the Powerwall+.
---
7 Best Tesla Powerwall alternatives in 2023
Now it's time to look at our list of the best Tesla Powerwall alternatives in 2023.
These products are all-in-one solutions that offer high storage capacity, powerful inverters, and competitive LCOS.
ESS Systems
Panasonic EVERVOLT 2.0
(EVHB-L6)
Enphase IQ Battery 10
Fortress Power eVault Max
LG RESU RESU16H-Prime
Sonnen EcoLinx 12
Electriq PowerPod 2-15
Generac PWRcell
Usable capacity
17.5 kWh
10.08 kWh
18.5 kWh
16 kWh
12 kWh
15 kWh
14.3 kWh
Cont. power rating
7.6 kW (off-grid)
/
9.6 kW (grid-tied)
3.84 kW
9.2 kW
7 kW
8 kW (off-grid)
/
7 kW (grid-tied)
7.6 kW
9 kW (off-grid)
/
7.6 kW (grid-tied)
Round-trip efficiency
90%
96%
98%
90%
86%
96.6%
96.5%
Warranty
10 years or 6000 cycles
10 years or 7300 cycles
10 years or 6000 cycles
10 years
15 years or 15,000 cycles
10 years at 70% of the initial 2.56 kWh capacity
10 years or 7.56 kWh of energy per module
Total cost
(ex. tax incentives)
15,000 to $20,000
$12,000 to $17,000
10,920.00
$17,000
$35,000
$14,179
$20,000
Note to our readers: The Powerwall alternatives listed in this article are in no particular order.
1. Panasonic EVERVOLT 2.0 EVHB-L6 (17.5 kWh)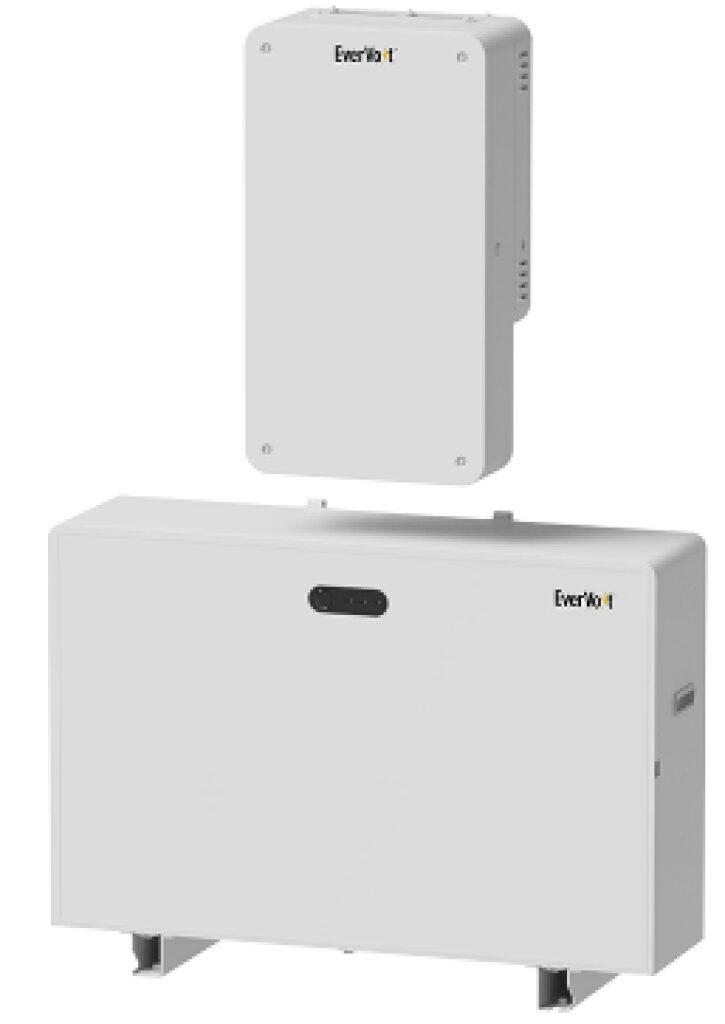 Panasonic is one of the world's largest and most trusted electronic brands.
Currently, the company offers its flagship EverVolt™ battery storage systems that integrate seamlessly with its solar panels, creating a "Total Home Solar Energy System."
Their EverVolt 2.0 can be AC- and DC-coupled to work with new and existing solar panel systems.
Why is it a worthy alternative?
Unlike the Powerwall, which requires additional equipment, the Evervolt 2.0, with its built-in solar charger, is a real plug-and-play solution for your solar panels.
The Evervolt 2.0 has a larger capacity than the Powerwall. Moreover, it's easy to add extra battery modules to reach a whooping 52.5kWh!
Finally, with an LCOS of 0.21 USD/kWh (lower than the Powerwall's), it's competitive with the current retail electricity price in the U.S.
2. Enphase IQ Battery 10 (10.08 kWh)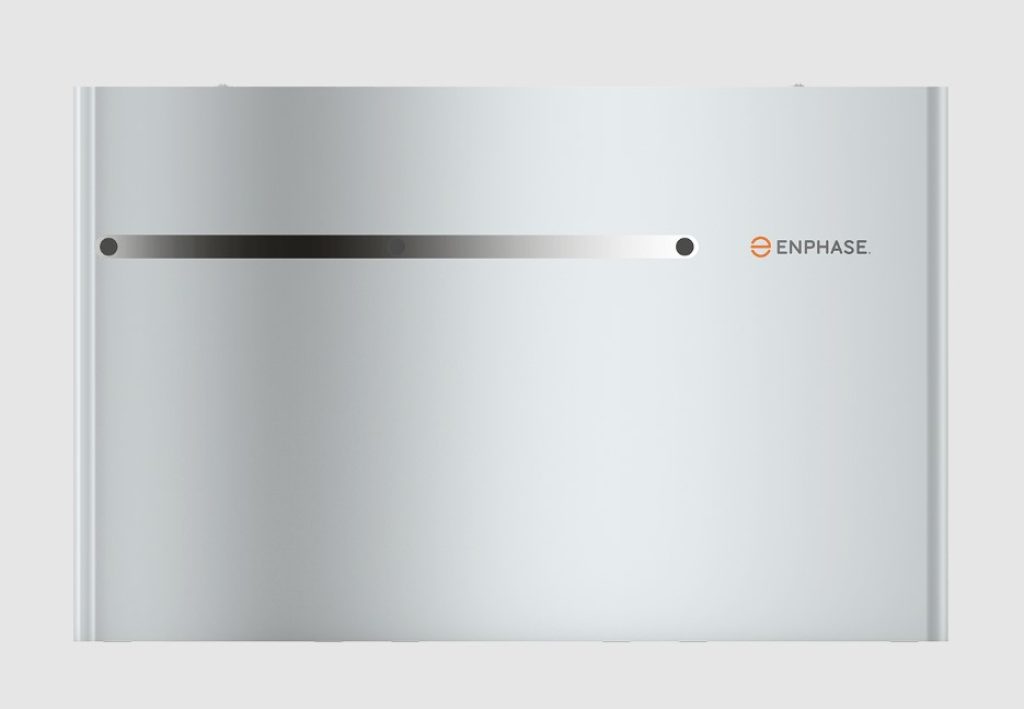 Enphase Energy is one of the world's largest manufacturers of solar inverters. It stands to reason why the company would create a battery that you can pair effortlessly to your home using its well-renowned micro-inverters.
Why is it a worthy alternative?
Our chosen Powerwall alternative from Enphase comes in the form of its 10 kWh IQ Battery offering.
While its usable capacity (10.08 kWh) and continuous power rating (3.84 kW) don't quite match up to the Tesla Powerwall's — 13.5 kWh and 5.0 kW — it does have a 6% higher round-trip efficiency.
Moreover, it's slightly cheaper.
3. Fortress eVault Max (18.5 kWh)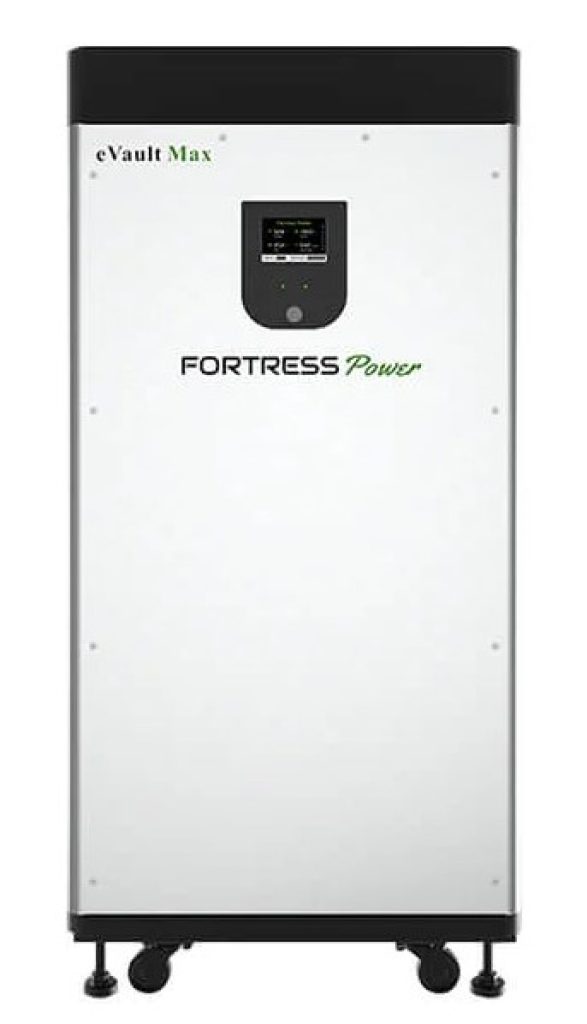 Fortress Power is a U.S. company manufacturing domestic energy storage solutions based on LFP batteries. They are committed to delivering the most advanced product combining high storage capacity and long-life duration.
The eVault Max is AC/DC coupled to solar arrays and works for many applications that require solar storage, including:
Off-grid.
Back-up power.
Self-supply.
Peak charge reduction.
Demand response.
Why is it a worthy alternative?
For starters, the Fortress FlexTower offers a larger storage capacity than the Tesla Powerwall, providing you with increased autonomy.
Rated at 12kW, the paired inverter is also more powerful than the Powerwall (5kW).
Finally, its LCOS is lower than the Powerwall – the upfront cost is higher but will pay back over the product's lifetime.
4. LG RESU RESU16H-Prime (16 kWh)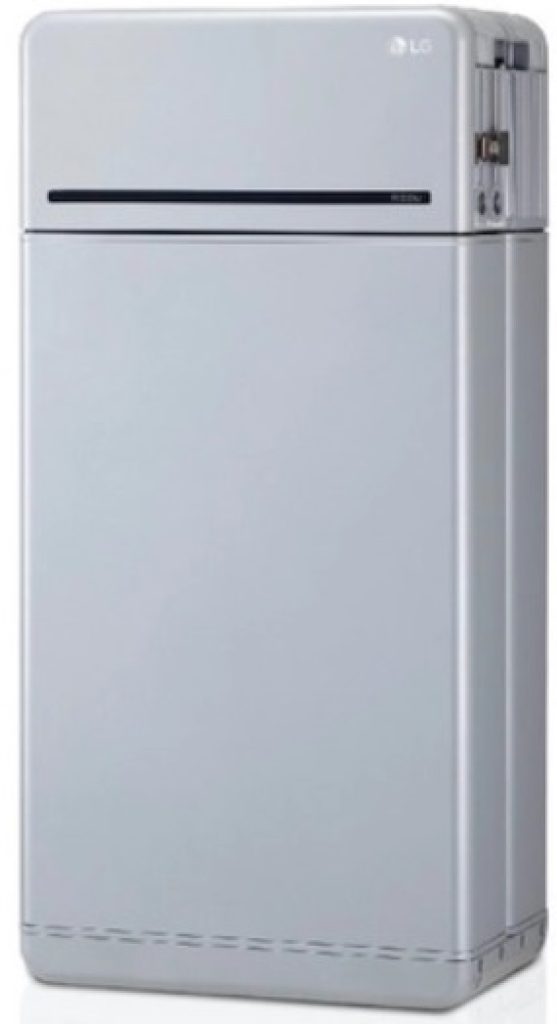 LG Chem is a battery manufacturer specializing in LFP technology. Their RESU16H battery storage, coupled with the SolarEdge EnergyHub solar inverter, offers a great alternative to the Powerwall.
Why is it a worthy alternative?
The LG RESU 16H, coupled with the SolarEdge 6kW inverter, is a complete plug-and-play solution to store solar energy. Unlike the Powerwall, you won't need extra equipment to connect your solar panels.
Although the upfront cost is slightly higher than the Powerwall, it has a lower LCOS, so it'll cost less over time. In addition, it has a larger capacity and comes with a high-quality inverter (12-year warranty).
5. Sonnen EcoLinx 12 (12 kWh)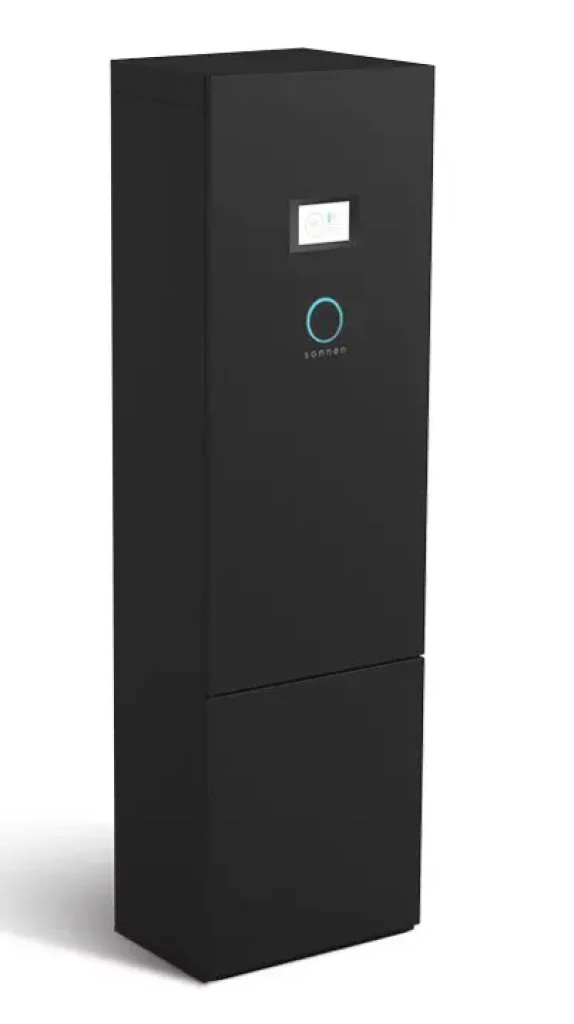 Why is it a worthy alternative?
The EcoLinx is an AC-coupled battery that offers similar specifications to the Powerwall. It's a smart storage solution that includes the latest innovations, such as weather forecasting. This feature allows it to detect severe weather and automatically increase the amount of energy stored in the battery.
Additionally, it's the most durable alternative to the Tesla Powerwall, with a 15-year warranty and 15,000 cycles on the battery.
Although its upfront cost is high, it has one of the lowest LCOS. With this storage solution, your investment will pay back over time.
6. Electriq PowerPod 2-15 (15 kWh)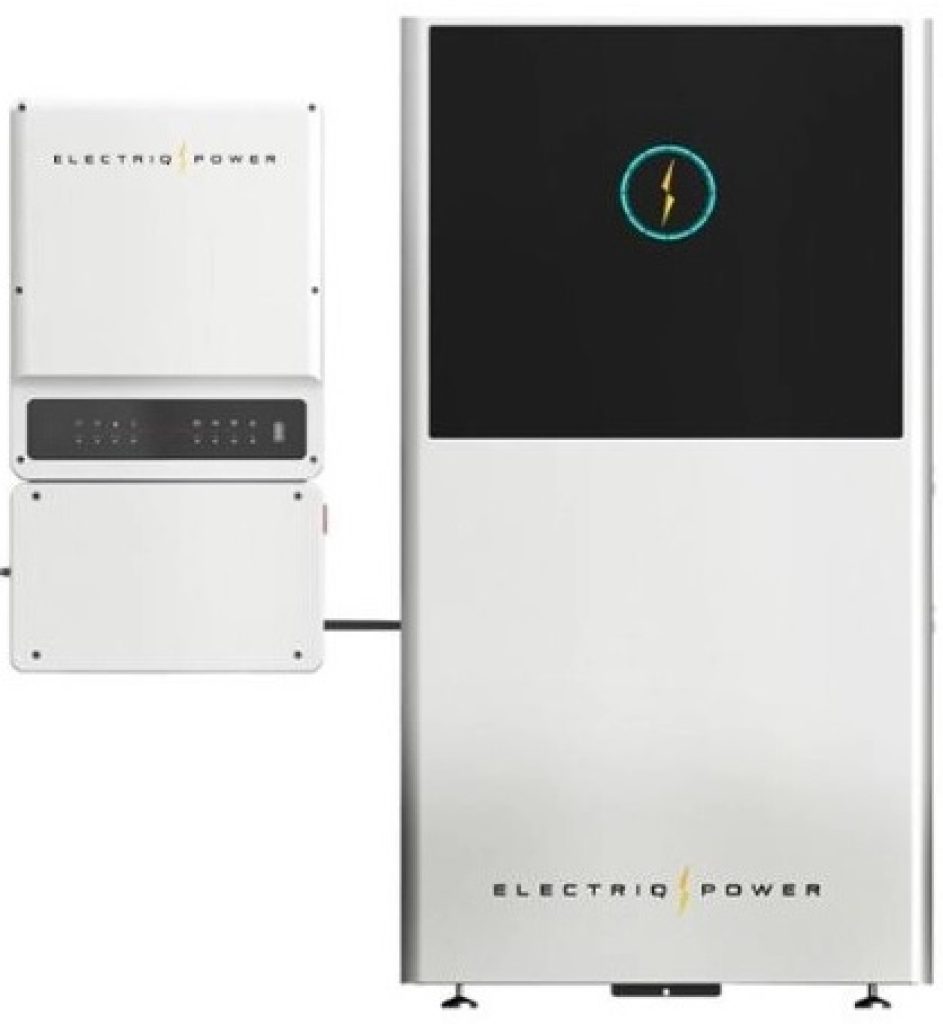 Electriq Power is a U.S.-based company that develops smart home battery storage solutions.
Although this is a young company, they build their products to the highest quality standards and include the latest features such as cloud monitoring.
Why is it a worthy alternative?
The PowerPod 2 is a plug-and-play solution, so you'll connect it directly to your solar panels. It has a built-in solar charger that makes it more efficient than the Powerwall.
In addition, it has a larger storage capacity and is cheaper than the Tesla Powerwall.
Finally, with an LCOS of 0.18 USD/kWh, it competes with the electricity price in most U.S. states.
7. Generac PWRcell (14.4 kWh)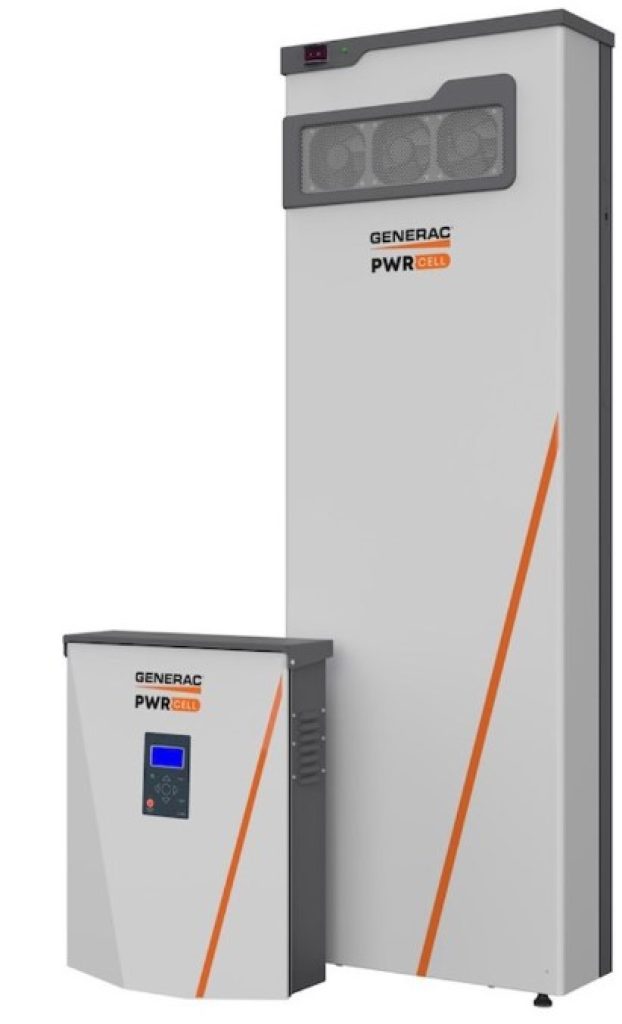 Founded in 1959, Generac is one of the most trusted and popular US brands for fuel-type generators. Their range goes from mobile-type generators for industrial purposes to homeowner backup systems.
Recently they introduced a new product: the Pwrcell, an all-in-one domestic energy storage solution to challenge the Tesla Powerwall 2.
Why is it a worthy alternative?
The Pwrcell includes a built-in MPPT solar charger. It means you can directly connect your solar system, unlike the PowerWall 2, which only accepts AC charging and needs an extra conversion step (DC to AC).
In short, the Pwrcell is more efficient than the Powerwall at storing solar electricity.
Moreover, it's easy to upgrade with a modular design that allows up to 6 battery modules in one cabinet (18kWh max.).
With similar specifications and warranty, the Pwrcell is more expensive than the Powerwall but keep in mind that you don't need to buy micro-inverters for your solar panels.
---
Final thoughts
Tesla pioneered domestic Energy Storage Solutions (ESS) with the Powerwall. Since then, dozens of companies offering competitive products have popped up.
Indeed, we are now living through a transitional phase when it comes to energy production — from fossil fuels to renewables. Moreover, we are moving from a centralized to a decentralized way of producing energy.
Thanks to the combination of solar panels and ESS, anyone can become a producer of electricity that can be self-consumed or despatched into the electrical grid.
ESS systems are becoming more affordable with the dropping price of LFP batteries. In addition, with the development of hydrogen technologies, their energy density and reliability will improve, making them an essential addition to every household in the coming years.