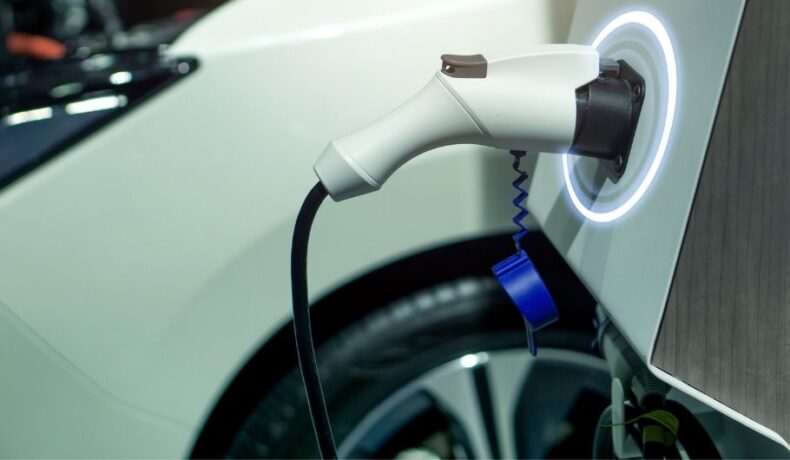 Those of you looking to venture into the EV market may not know enough about the cost of an EV charging station. But with it being such a vital piece of equipment, it's essential that you do.
So what can you expect an EV charging station to cost?
Factoring in material, connection type, and installation costs, you can expect to pay an average of $2370 – $6700 for a level 1 or level 2 household EV charging station. These are the most common levels of charging stations found in today's homes.
But are they profitable, and how do they compare to public EV charging stations?
We answer these questions and more in the article to come.
Foreword
We put a lot of work into designing, researching, writing, editing, and reviewing these articles. Please consider supporting us by making a purchase from one of the affiliate links included in this post.
---
Cost of Installing An EV Charging Station
Before we outline the cost of an EV charging station, it's important that we give you a brief overview of the various EV charging station levels that are available.
EV Charger Levels
Level 1 Chargers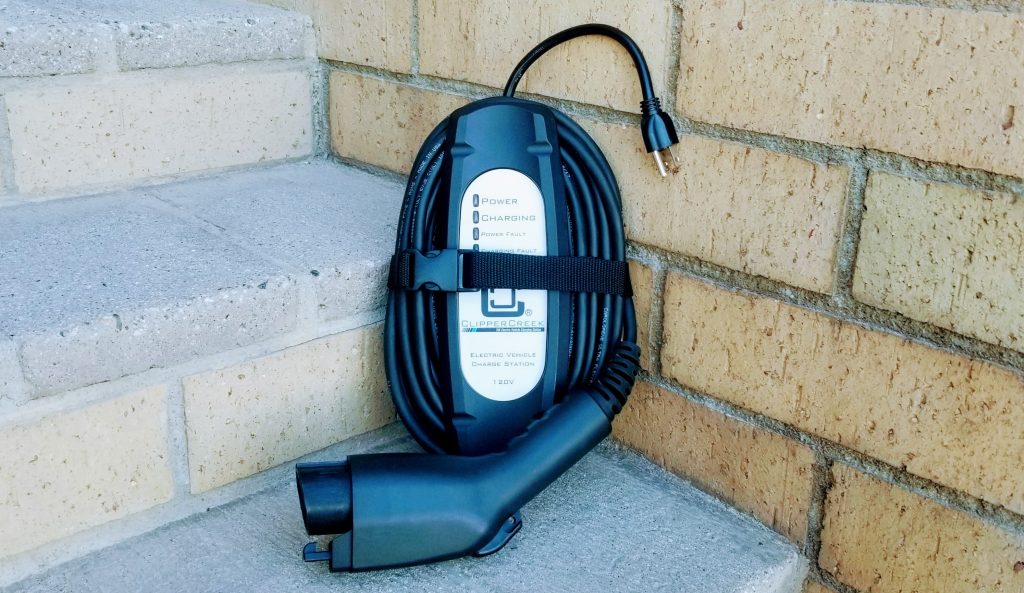 Level 1 chargers are the most basic type of EV charger. They make use of 120V AC outlets, therefore they are compatible with the standard outlets that are found in most American homes.
This level of charging is slow. As such most EV owners will use level 1 charging as a last resort, or as a way to charge their vehicles overnight.
---
Level 2 Chargers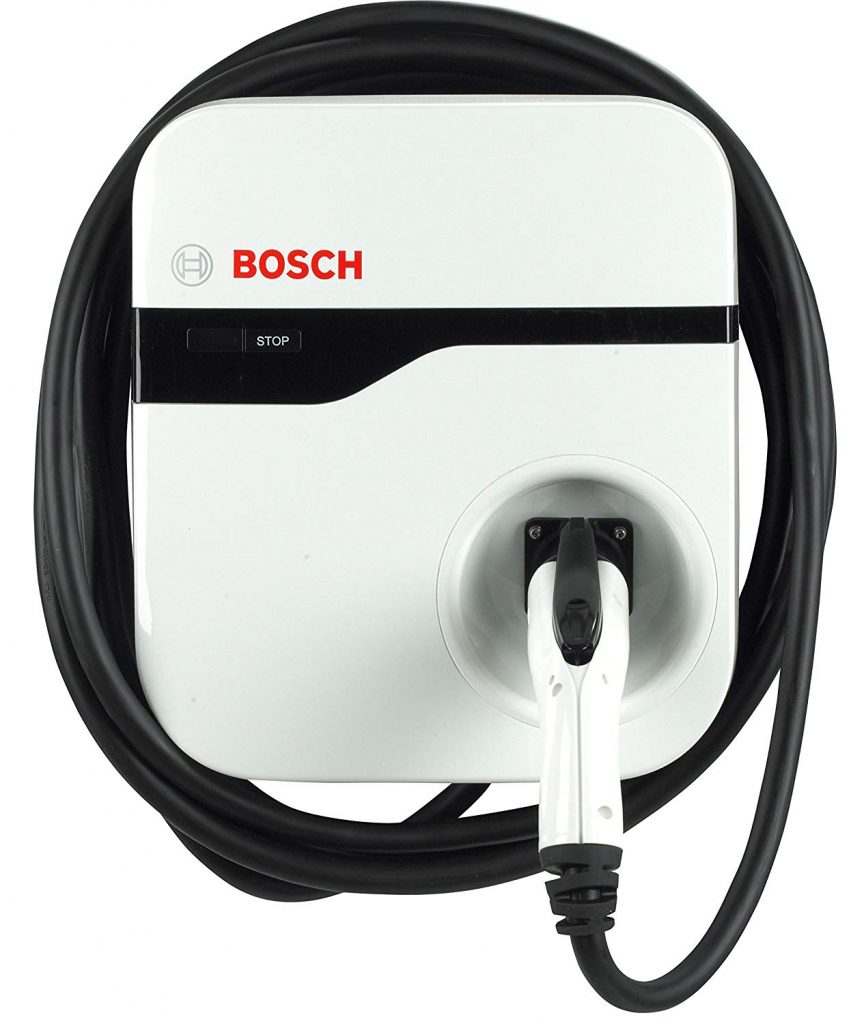 Level 2 home charging stations use a 240-volt connection to power your electric vehicle. This makes them quicker and more efficient than their level 1 cousins.
However, they require a different kind of plug meaning that they cannot be plugged directly into a standard outlet. As such, you'll need to factor in the price of a dedicated 240V outlet when using this level of charging.
---
Level 3 Chargers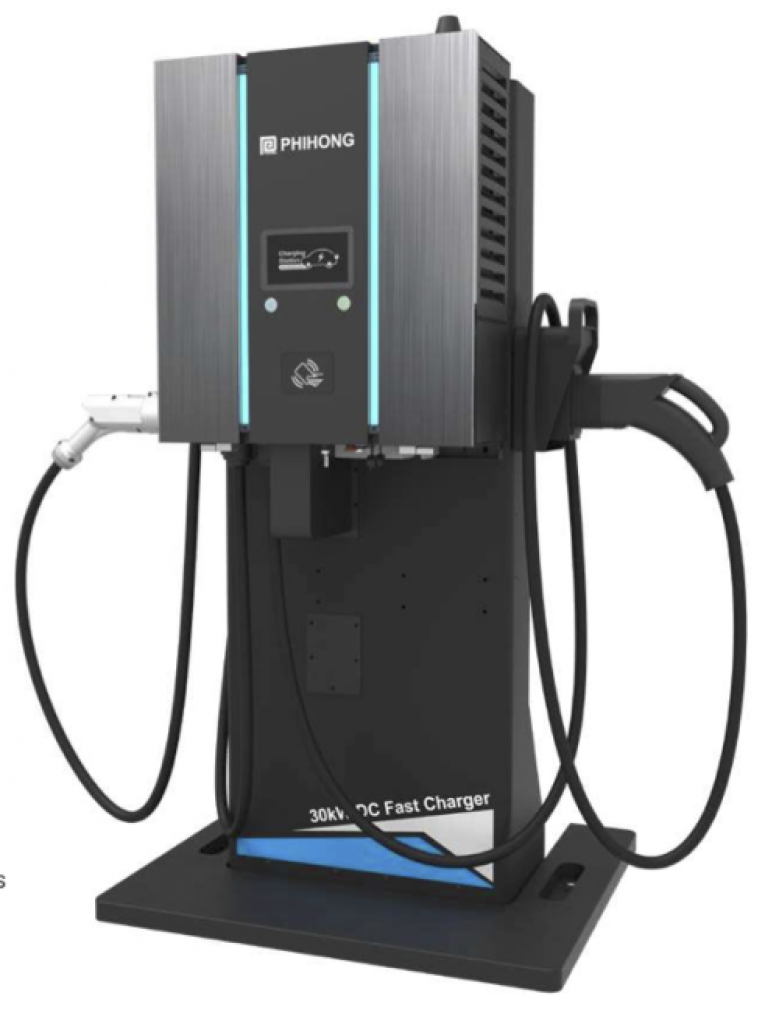 Level 3 chargers are known as DC fast chargers. These chargers take EV charging to the next level as they require a 400V or high voltage input.
EV DC fast chargers can usually charge up to 80% of an EVs battery in as little as 20-30 minutes. This puts them on part with gas station EV chargers.
Additional info: Level 3 chargers are mostly made for commercial use. However, options at this level are slowly becoming available for households.
EV Charging Station Cost Breakdown
There are a number of factors that influence the cost of an EV charging station. These include:
Charger Level/Material Cost
Connection Type
Installation
Brand Manufacturer
Materials/Charger Cost
As previously mentioned, there are 3 charging station levels.
Level 1 chargers come with your EV, or you can purchase a replacement for an average of $300.
A Level 2 charging station costs between $300 to $1,200 on average.
Level 3 charging stations range from $12,000 to $35,000 for the charger and hardware.
Material Cost Summary:
| | | |
| --- | --- | --- |
| Charging Station Level | Estimated Charging Time | Average Material Cost |
| Level 1 | 8 – 12 hours | Free – $300 |
| Level 2 | 4 – 6 hours | $300 – $1,200 |
| Level 3 | < 1 hour | $12,000 – $35,000 |
Connection Type Cost
There are two types of EV supply equipment (EVSE) connectors:
A plugged-in connector requires a 240-volt wall outlet to be installed. The advantage of this type of connector is that it's portable and easy to remove or repair. If you require a replacement, you need not worry about further installation costs as your outlet is already installed.
A hardwired EVSE is wired directly into your home, meaning that it has an internal connection to your electrical wiring. The obvious downside of these connectors is that they aren't portable and replacing them can be expensive. However, they can be used outdoors and are often less expensive.
Connection Cost Summary:
| | |
| --- | --- |
| EVSE Type | Average Costs (Installed) |
| Hardwired | $850 – $1,800 |
| Plugged-In | $1,000 – $2,200 |
Installation Cost
EV charging stations need to be installed by certified electricians. These professionals can charge anything between $40 – $100 an hour.
Here are some additional costs that you may need to account for:
Heavy-duty outlet installation for the charging station ($120 – $200)
Wall mount ($300 – $600)
A bollard-style charger requiring underground wiring (can bring installation closer to $2000)
On average, most people end up paying around $420 – $800 for installation.
Installation Cost Summary:
| | |
| --- | --- |
| Charging Station Level | Average Labour Cost |
| Level 2 | $420 – $800 |
| Level 3 | $2,750 – $5,500 |
Location Cost
Would you prefer to have your EV charging station indoors or outdoors?
Fortunately, many manufactures make models that you're able to install in both locations, with little difference in the overall costs. If you decide to go the outside route, just make sure that your charger has an IP rating.
If you decide to go the bollard route, you'll likely incur additional costs as these installation types are more complex.
Location Cost Summary:
| Location | Average Costs (Installed) |
| --- | --- |
| Interior | $800 – $1,500 |
| Exterior | $800 – $2,500 |
Cost By Manufacturer
This is a little bonus section of helpful info.
The cost of an EV charging station also depends on the manufacturer behind the product.
Below, you'll find a table representing the average cost of charging stations from each company:
| Manufacturer | Average Cost (Installed) |
| --- | --- |
| Webasto | $1,000 – $1,300 |
| ClipperCreek | $1,000 – $1,500 |
| Bosch | $1,100 – $1,600 |
| Tesla | $1,100 – $1,600 |
| Siemens | $1,200 – $1,400 |
| JuiceBox | $1,200 – $1,400 |
| ChargePoint | $1,300 – $1,500 |
EV Chargers That We Recommend
Now that we've broken down the average cost of an EV charging station, here are some chargers that we recommend:
Product Information:
| | |
| --- | --- |
| Charger Level | Level 2 |
| Amperage | 50 Amps |
| Cable Length | 23 ft |
| Warranty | 3 years |
---
Product Information:
| | |
| --- | --- |
| Charger Level | Level 2 |
| Amperage | 16 amps |
| Cable Length | 25 ft |
| Warranty | 12 months |
---
Product Information:
| | |
| --- | --- |
| Charger Level | Level 2 |
| Amperage | 40 Amps |
| Cable Length | 25 ft |
| Warranty | 3 years |
---
Product Information:
| | |
| --- | --- |
| Charger Level | Level 2 |
| Amperage | 40 Amps |
| Cable Length | 25 ft |
| Warranty | 600D |
---
How Much Do Public EV Charging Stations Cost?
According to the U.S. Department of Energy, the United States currently has a total of nearly 43,000 public EV charging stations, and around 120,000 charging ports. Most of which are level 2 chargers.
If you'd like to have a look at this network, check out PlugShare's app
Public Charging Pricing Models
There are three primary public charging pricing models:
Pay as you go
Monthly subscriptions
Public Charging Rates
Some charging stations provide a combination of the two, resulting in multiple variations for EV drivers. However, the most common pricing method and the most favored by drivers is pay as you go.
Pay As You Go
Public charging station rates are based on a number of factors:
Time of use
Location
Length
Charger Level
Commercial electricity price
Let's use California as an example.
This state is notorious for having the highest electricity rates in the US. Additionally, it has time-of-use pricing. This varies by time, days of the week, and even seasons.
Subscriptions
The majority of EV drivers don't want to get tied down by monthly subscription/membership fees. With that being said, they can be very worthwhile as becoming a member of a charging network provides you with easy access to public stations.
Electrify America is one such company that offers a membership. All you have to do is download the app, sign up, and make a payment.
As an example, if you're living in California and using Electrify America's membership, you'd be saving $0.12 per kWh.
For the networks that offer subscription memberships, the monthly rates range from $4 – $7.99.
Public Charging Rates
These rates are established by a site-host owner or EV charging network.
As an example, a site-host may want to offer free public charging to incentivize customers using their retail stores. In doing so, they will increase "dwell time".
In saying that, the method of charging "by the minute" is far more common. Additionally, you may see "pricing per charing session" and "per kWh".
Public Charging Idle Fees
You'll notice that charging networks impose idle fees on their EV customers. This is to incentivize proper use of their charging stations.
These fees also vary by network and location.
An idle fee can range from $0.40 – $1.30 per minute.
Additional info: If you're looking for a comprehensive guide that compares the public EV charging networks, check out My EV.
---
Are EV Charging Stations Profitable?
There is a lot to consider before answering this question.
Remember: electricity rates are subject to many factors such as location, time of year, day of the week, and time of day. Fortunately, electricity usage and costs are at their lowest late at night – this is when most EV charging is done.
Additionally, you have to determine your method of charging: home charging vs. public charging.
Price Comparison For Electrical Vs. Gas-Powered Vehicles
Let's compare the cost of powering electrical vehicles vs. gas-powered vehicles, shall we?
Car And Driver conducted a 3-year cost analysis to determine which type of car is cheaper to own. In doing so, they analyzed the energy usage costs by using 4 cars (2 electric, 2 gas) and relevant gas and electricity pricing data.
They used the following cars:
Gasoline Data
The national average price of gas in February 2020 was used – $2.44 for regular and $3.11 for premium (the Mini requires the higher-grade fuel).
The following are gasoline costs for 45,000 miles driven by the two gas-powered vehicles:
Mini Hardtop: $4,478
Hyundai Kona: $3,623
Electricity Data
The average kW rate of $0.1282/kW in the United States for February 2020 was used. The split between at-home and on-the-go charging was also considered.
The following are electrical costs for 45,000 miles driven by the EVs:
Mini Electric: $1939
Kona Electric: $1723
As you can see, there is an average price difference of $2219.50 in favor of electric vehicles.
Property Price Incentive (A Bonus)
New research conducted by Realtor.com has found that proximity to EV charging stations has become one of the newest indicators of property value.
The website used data from OpenChargeMap to map 19,743 charging stations across 6,980 zip codes, then analyzed the housing markets in the top 20 cities with the most stations.
The combined median listing price for these areas is $782,000.
Homes in locations that are suited to EV drivers have listing prices that are 1.5 times higher than their surrounding metro areas and 2.6 times higher than the rest of the country.
In short: it doesn't just pay to have an EV with a household charging station, it also pays to be situated near public ones.
If you're in the market for an EV, take a look at our article on
Used Tesla's
---
Should I Install A Home EV Charging Station Or Use Public Ones?
While public charging stations are fantastic for on-the-go charging, it's vital that you have your own home EV charging station.
According to the U.S. Department of energy Further, over 80 percent of EV charging happens at home, where EV owners have set up their own chargers.
In addition to being incredibly convenient, having your own home EV charging station will also save you money in the long run.
---
3 Tips When Using An EV Charging Station
Never Reach Full Charge
Try to avoid fully charging your EV to full capacity. This is because lithium-ion batteries prefer to operate under 80% SoC. Not charging fully allows space for regenerative braking to convert kinetic energy into usable energy if there's enough space in your battery.
Avoid Deep Discharging
If you let your EV battery discharge completely before recharging, it can reduce overall battery life. If your battery dips down near the 30% mark, you need to charge it, so it won't get any lower.
Protect Your Connector
Holster the connector when not in use to prevent dirt and moisture from reaching the metal pins inside 
---
Final Thoughts
EV charging stations do come with a high upfront cost, but they are an invaluable investment in the long run.
If you're in the market for one, take the time to do the necessary research before purchasing.
An as always, if you have any further questions, please feel free to reach out to us in the comments section below!
‍
‍