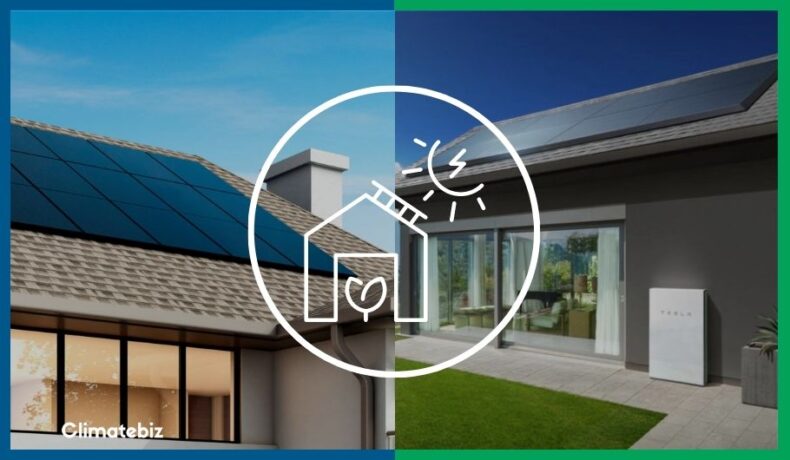 The battles we are currently seeing between solar tech giants such as SunPower vs. Tesla will be more common in the future.
Solar energy has come a long way since its humble beginnings in 1909. From feeble, costly solar water heating systems, solar technologies have provided notable breakthroughs toward decarbonizing grids and running space satellites.
It's unsurprising to see large organizations such as the U.N. and SEIA take giant strides towards net-zero carbon systems and sustainability, with solar at the dead center.
With all countries setting ambitious climate change goals, we can expect many companies to jockey for the top spots and make the most out of this demand surge.
This will culminate in close-knit competition in the solar energy market, which we'll all benefit from.
Foreward
Climatebiz experts design, research, fact-check & edit all work meticulously.
Affiliate Disclaimer
Climatebiz is reader-supported. We may earn an affiliate commission when you buy through links on our site.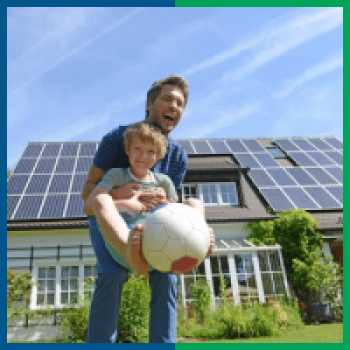 Are you looking to offset your energy costs & reduce your home's environmental impact? Fill in a few details to get your free personalized savings estimate.
SunPower Vs. Tesla
Let's look at the SunPower vs. Tesla tale of the tape:
(1 The term 'Rated Power' is the ideal solar panel output in desirable conditions. It is expressed in watts.)
On the business side of things, even though Tesla is a relatively new player in the solar industry, they are only slightly behind SunPower in energy revenues ($1.6 billion vs. $1.8 billion in 2018). This is quite a feat since SunPower is considered an "O.G." in the solar energy business.
A deeper look into the finances shows that the majority of Tesla's revenues come from:
Energy Storage Business (PowerWall)
High Gross Margins
---
Getting To Know Tesla
When you hear the word Tesla, you imagine a fancy-schmancy car instead of solar panels. It's no secret that their popularity is deeply rooted in their electric vehicle business.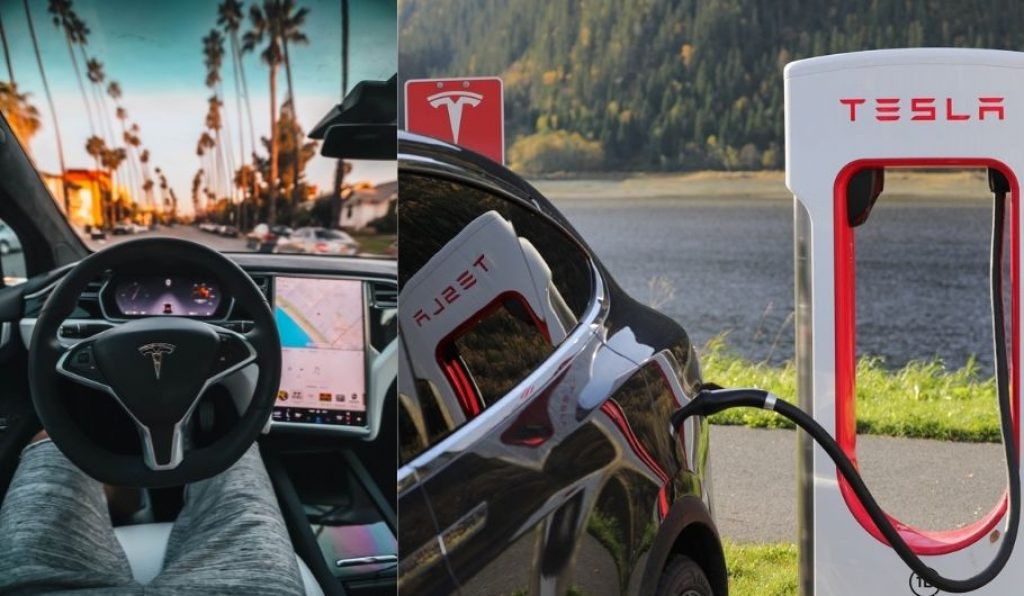 While many of you may see Tesla as the go-to solar brand, some of you will have mixed opinions about their solar energy products.
In terms of product offerings, Tesla has two main solar products:
Tesla Solar Roof
During its launch, Tesla marketed its solar roof tiles as an innovation over the typical rooftop.
Based on our analysis, Tesla solar roofs are better than traditional rooftops since they allow you to earn your money back over time. And the best part? They don't even look like solar panels (see figure below.)

So, is a Tesla Solar Roof worth it? In our opinion, going with solar panels is still the quickest way to get your money back.
Not to mention, Tesla is not ready to roll out solar roofs on a massive scale.
Tesla Solar Panels
Even though Tesla's solar panels are slapped with the Elon Musk seal of approval, Tesla does NOT manufacture its solar panels.
Panasonic was the initial supplier of Tesla's solar cells before moving to other third-party manufacturers in the second quarter of 2021.
The truth is, finding Tesla Solar Panel specifications is an arduous task compared to its PV peers. Check out their website and see for yourself. However, if you look hard enough you will see that their main residential solar offerings post-Panasonic are as follows:
| | | | |
| --- | --- | --- | --- |
| Specifications | T395H | T400H | T405H |
| Application | Residential | Residential | Residential |
| Rating / Efficiency | 395 @ 20.1% | 400 @ 20.4% | 405@ 20.6% |
| Output Warranty | 25 years | 25 years | 25 years |
| Output Guarantee | 86% | 86% | 86% |
| Materials and Processing Warranty | 25 years | 25 years | 25 years |
| Weight | 51.8 lb / 23.5 kg | 51.8 lb / 23.5 kg | 51.8 lb / 23.5 kg |
Tesla PV Module Selection for Residential Setting
Since Tesla solar panels are more economical than Tesla solar roofs, we will use them as the point of comparison with SunPower's solar panel for this Sunpower vs. Tesla article.
---
Getting To Know SunPower
On the other hand, SunPower is a company dedicated to developing and installing solar energy systems. This commitment to solar innovation translates into impeccable products that outperform their peers.
In terms of solar panels, their primary offering is the SunPower 415, which boasts 22.3% efficiency compared to a conventional panel on same-sized arrays (260 W, 16% efficient, approx. 1.6 m²).
SunPower also claims to have the highest D.C. power output protection in the solar industry, with 92% D.C. power after 25 years of usage.
---
SunPower Vs. Tesla — Result
Here's the bottom line:
Sunpower is the winner In terms of efficiency and rated power degradation. However, Tesla solar panels have arguably better visual appeal. Not to mention, Tesla has recently been very competitive in innovating its panels, price-matching its competition, and offering low installation costs. In terms of price per watt, Tesla blows SunPower out of the water.
---
Which Company Produces Better Quality?
However, looking at it from a long-term investment standpoint, we think that SunPower's residential PV module takes the cake because of its superior PV efficiency, and ability to minimize output degradation. Dominating the market in these categories is a mark of a professional manufacturer who has its head in the game.
It would be nice if they do something about their pricing though, as we will see later on.
Alternatively, you can't deny the aesthetic allure and pleasure you derive from saying your PV roof is the Tesla.
---
SunPower vs. Tesla – Which Company Is Cheaper?
According to the NREL's white paper report, SunPower's residential solar panels cost around $4.2 per watt (ouch!)
This is pretty high considering that the median price of residential solar in the U.S. is $2.75 per watt.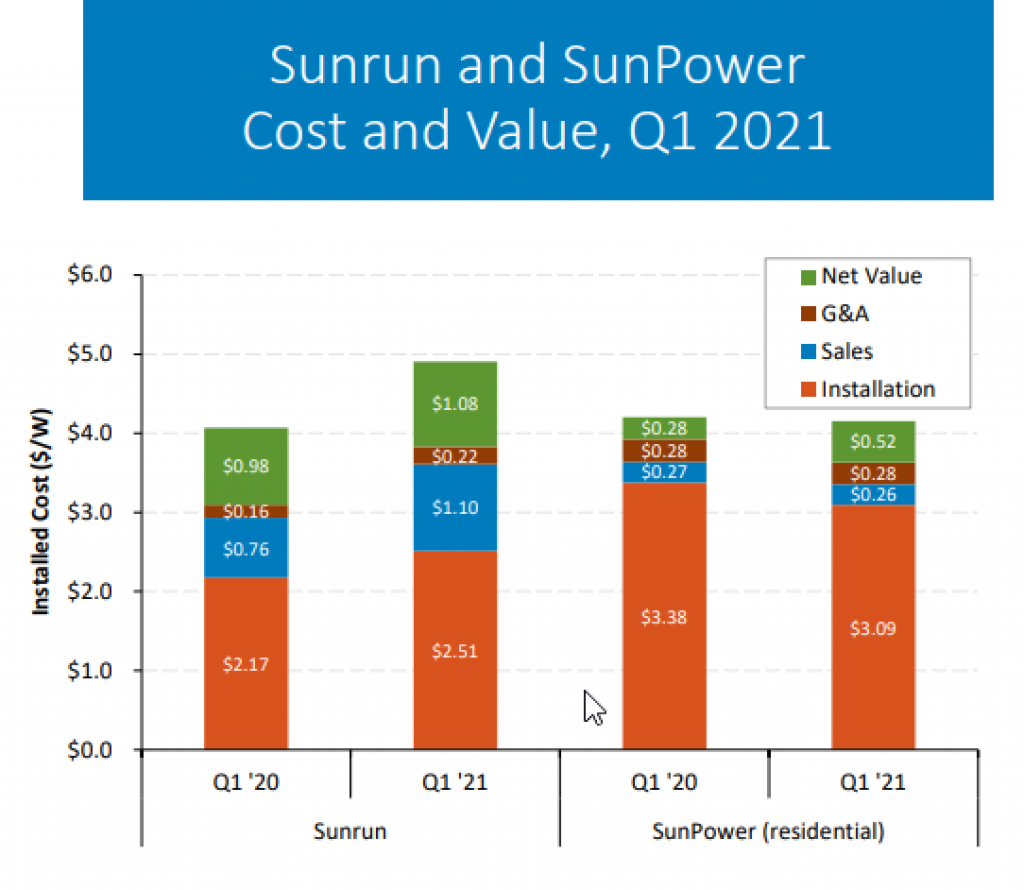 ---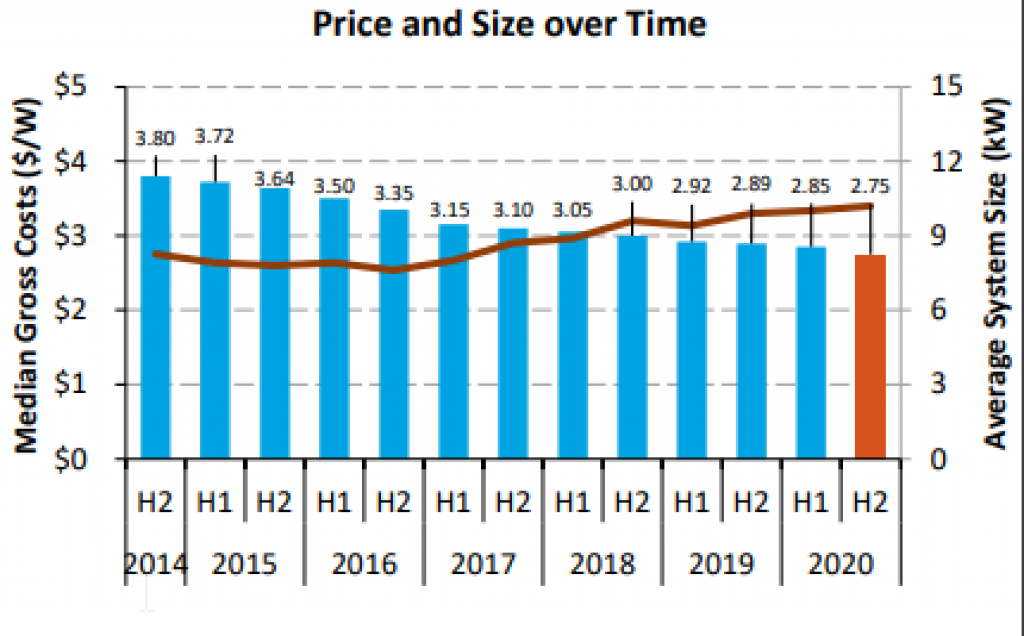 However, Electrek.co recently reported that Tesla has decided to become competitive in the pricing arena. According to Electrek, Tesla's price reduction in their installation service will come from lowered installation costs and more powerful solar panel modules. This results in a $2.44 per watt cost before FTCs (Federal Tax Credits).
In addition, Tesla has made the consultation / quoting process more seamless thanks to their convenient solar panel calculator. SunPower is still holding its punches in this area. In their opinion, talking to a consultant is still the way to go to get a free evaluation.
While SunPower is not wrong, the concept of empowering your potential clients does give Tesla the upper hand, at least initially. Not to mention this goes really well with their price-matching strategy.
---
The Climatebiz Insight
Looking at these figures, a 5kW solar panel system in the United States will cost you around:
$3.3 to $4.2 per watt * 5,000 watts = $16,500 to $21,000 for SunPower
$2.44 per watt * 5,000 watts = $12,200 for Tesla
However, while the solar cell efficiency of SunPower helps reduce the cost of its entire system, Tesla still has the lower price for a 5kW residential system.
Note
: These systems will offset 78% of the electricity consumption of a home with a monthly bill of $130-$150, depending on
which state
you are in.
---
Which Company Is Right For You?
Here's an updated summary:
(1 The term 'Rated Power' is the ideal solar panel output in desirable conditions. It is expressed in watts.)
| | | |
| --- | --- | --- |
| Specifications | SunPower | Tesla |
| Cost ($ per watt) | $4.2 | $2.44 |
| System Size | 5kW | 5kW |
| Total Cost | $16,500 to $21,000 | $12,200 |
Additional Considerations (Sample Case Study: 5kW system)
---
Climatebiz Professional Advice
If at this point you're still undecided, consider the following:
Go with Tesla if you:
Are not fond of spending hours with consultants and installers;
Are not a fan of going through electricity bills to get precise sizing (an intelligent online estimate is fine);
Want a cheaper solar system at face value; (Tesla: $12,200 vs. SunPower $16,500 to $21,100) for the same output is a huge gap in the initial lump sum.
Value looks of solar panels on roofs (this is debatable, though).
In a nutshell, Tesla buyers prefer the convenience and don't mind a broader solar system size estimate. The cheaper initial cost and near-term savings are appealing to you as well.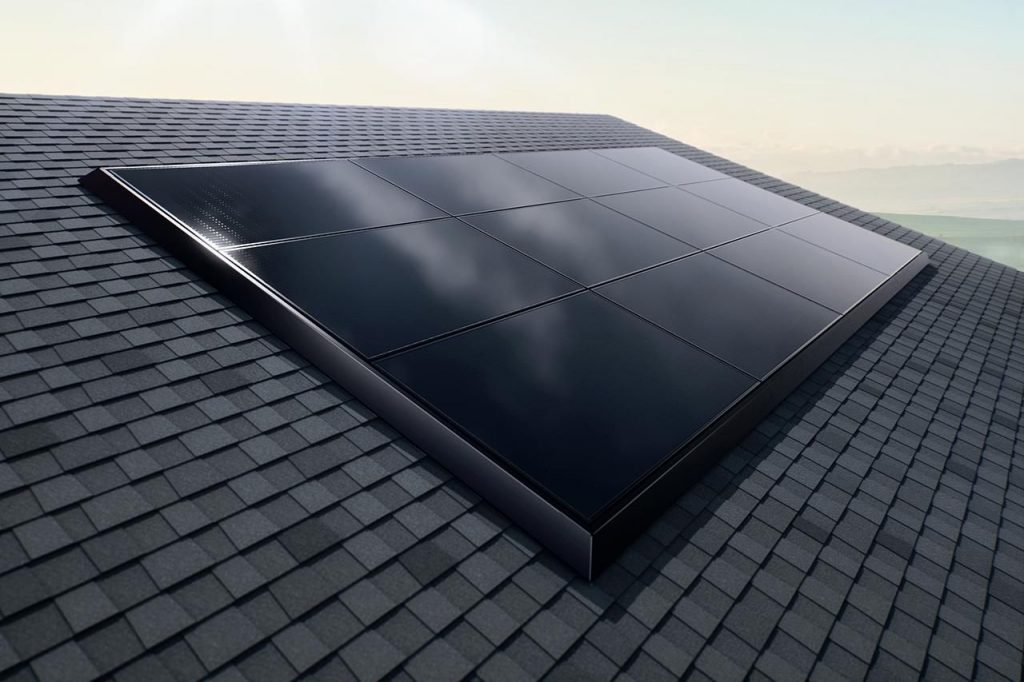 Go with SunPower if you're:
Detail-oriented and a fan of exhaustive approaches (leave no stone unturned!) like our lengthy deep dives on U.S. Solar Panel Installations;
A fan of a more tailor-fitted approach;
Value good warranty established reputations and love the 92% output guarantee after 25 years.
---
Bottom-line:
SunPower is your best bet if you:
Value higher solar panel production capacity over 25 years (long-term savings).
Love a hands-on approach (which includes assistance in licensing, permitting, HOA approvals, and all that regulatory stuff).
Enjoy the peace of mind that comes with warranties from a company that has been in the game long enough.
---
Don't Completely Ignore Solar Roofs
While we agree that the Tesla solar roof cost cannot compete with traditional solar panels, we don't want to remove it from your options entirely.
Tesla's think tank definitely had a target market in mind when it created the Tesla Solar Roof concept. And given that it's a relatively new and unique product, it's crucial for you to learn everything you can about Tesla Solar Roofs before deciding if they're right for you.
---
Final Thoughts
We're confident you can make your own decision based on the information we provided you in this SunPower vs. Tesla discussion.
Just remember; your solar system will be on your roofs for 25+ years. Therefore, the company you choose will determine your renewable energy experience for the decades to come.
Enjoy your savings while helping mother earth!