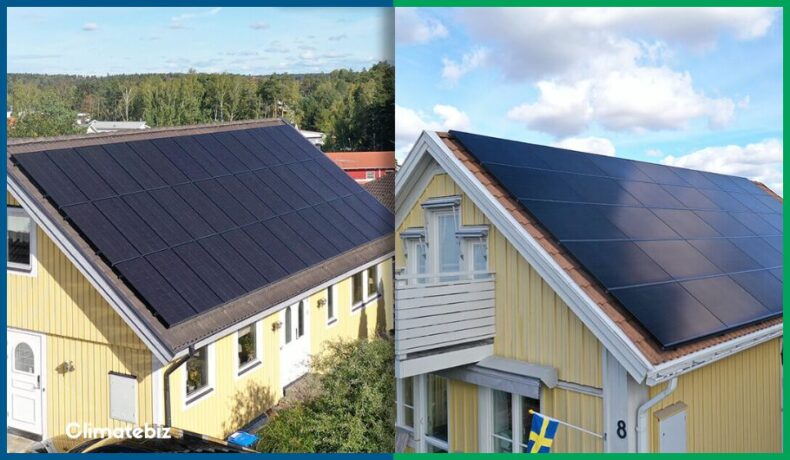 When it comes to solar panels, there are numerous brands and manufacturers to choose from.
Several of the world's largest and most impressive solar installations use solar panels from SunPower, one of the world's leading suppliers.
Their efficiency and durability make them a favorite among renewable energy enthusiasts. But where are they made?
In this article, we'll explore where SunPower solar panels are manufactured and why they are unique.
Foreword
Climatebiz experts design, research, fact-check & edit all work meticulously.
Affiliate Disclaimer
Climatebiz is reader-supported. We may earn an affiliate commission when you buy through links on our site.
Who Makes SunPower Solar Panels?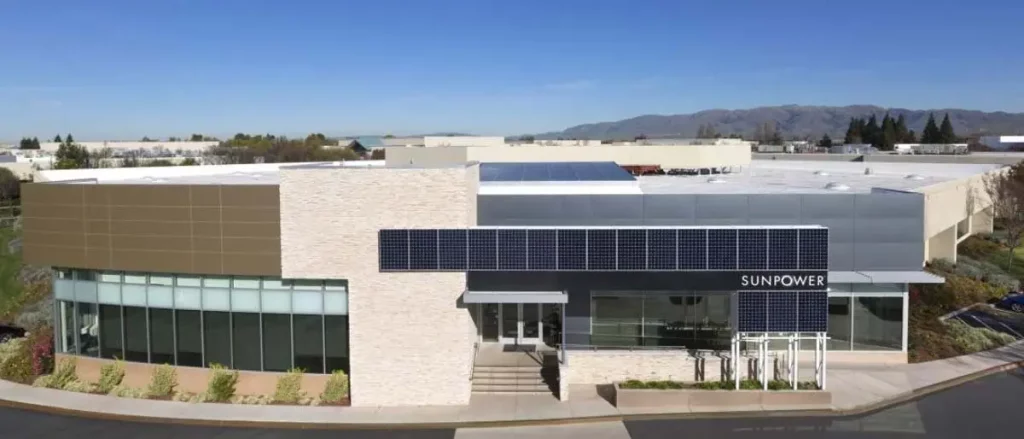 SunPower announced its plan to split into two separate companies in the second half of 2020. Maxeon Solar Technologies is a new company formed from the spin-off efforts of SunPower and they now focus on the manufacturing of solar panels.
SunPower entered into an agreement with Tianjin Zhonghuan Semiconductor Co. (TZS) in a partnership worth $298 million to enable the split. TZS has been one of the leading suppliers to Sunpower for many years, and it is a worldwide leader in silicon wafers.
SunPower planned to continue making P-Series modules at the Oregon manufacturing facility for the US market but ceased production at its Oregon plant five months later.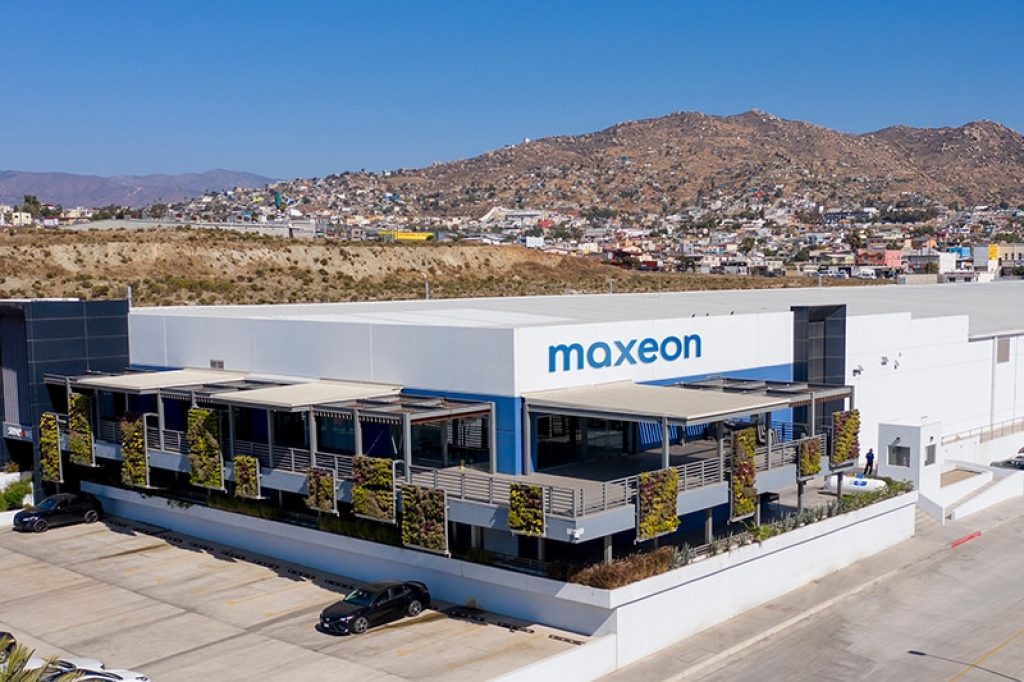 ---
Where Are SunPower Solar Panels Made?
SunPower (Maxeon) manufactures solar cells and panels in a variety of locations around the world, including Malaysia, Mexico, France, and the Philippines. Maxeon's headquarters are in Singapore, and the company plans to expand its production facilities in the coming years.
Maxeon Solar Technologies is converting its two Mexican factory facilities to produce shingled solar modules for the U.S. and global markets.
The company's Mexican factories are located in Mexicali and Ensenada, in Baja California. Maxeon's 1.8 GW manufacturing facility in Malaysia produces solar cells uniquely for Mexican facilities.
Maxeon manufactures large-format G12 mono PERC solar cells in Malaysia, and module assembly at their facility located in Mexicali.
The company completed the 500 MW Maxeon 3 solar cell manufacturing facility in the Philippines during the fiscal year 2017.
The Maxeon 2 solar cell manufacturing facility in Malaysia is a high-volume producer of reliable and efficient solar cells. The Malaysian plant produces a total rated annual capacity of over 700 MW. The plant was upgraded to deliver 1,900 MW of Maxeon 5 capacity to meet the growing global demand for solar energy.
Maxeon Solar Technologies produces Maxeon 5, Maxeon 3, and Maxeon 2 solar panels at their solar panel assembly facilities located in Mexico and France. The solar panel manufacturing facilities have a combined total rated annual capacity matching cell production.
What Is SunPower's Manufacturing Strategy?
The company plans to rapidly increase the production capacity of Maxeon 5. This brownfield build-out leverages existing manufacturing facilities and operational expertise. The increased scale and simplified process reduce costs by 50%.
Maxeon 6 offers a bright future for manufacturing at Maxeon Solar Technologies. The Maxeon 6 holds the potential to achieve further process simplification and reduction in capital expenditures.
Why These Manufacturing Locations?
Maxeon Solar Technologies is using its partnerships with TZS to bring down costs for production. The company's collaboration with TZS provides them access not only to Asia but also some of the world's largest supply chains.
Maxeon's access to TZS's knowledge of upstream supply markets and distribution channels in Asia is an excellent asset to leverage its silicon wafers. This way the company's Performance Line technology becomes even more capable than before!
The result? SunPower's (Maxeon) solar panels will become even more competitive!
---
The Manufacturing Technology Used By SunPower (Maxeon)
Maxeon helps companies in the supply chain and manufacturing process by improving technology, which leads to lower costs for businesses.
Maxeon manufactures solar cells primarily from crystalline silicon. There are several different types of silicon, including single crystalline or monocrystalline; multi-crystals (polysilicon); ribbon, and sheet versions.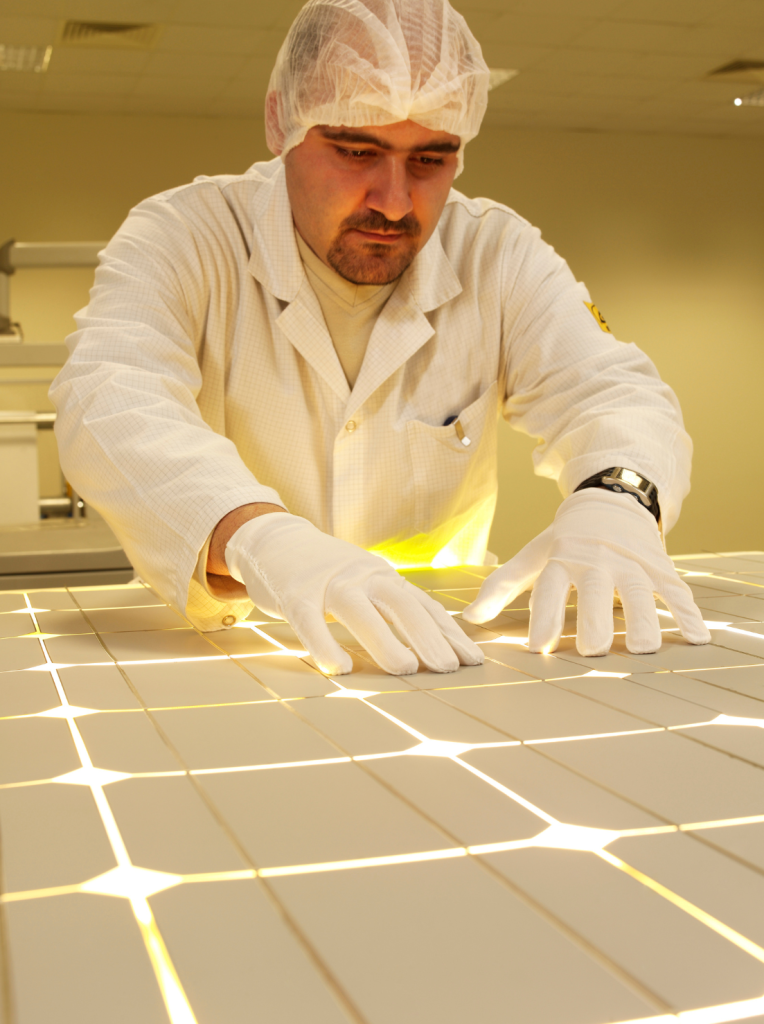 By refining quartz or sand, high-purity silicon is created.
Polysilicon is the main ingredient in SunPower's (Maxeon) solar panels. It's first melted and grown into polycrystalline ingots. Partners who specialize in those processes saw the ingots for their respective uses!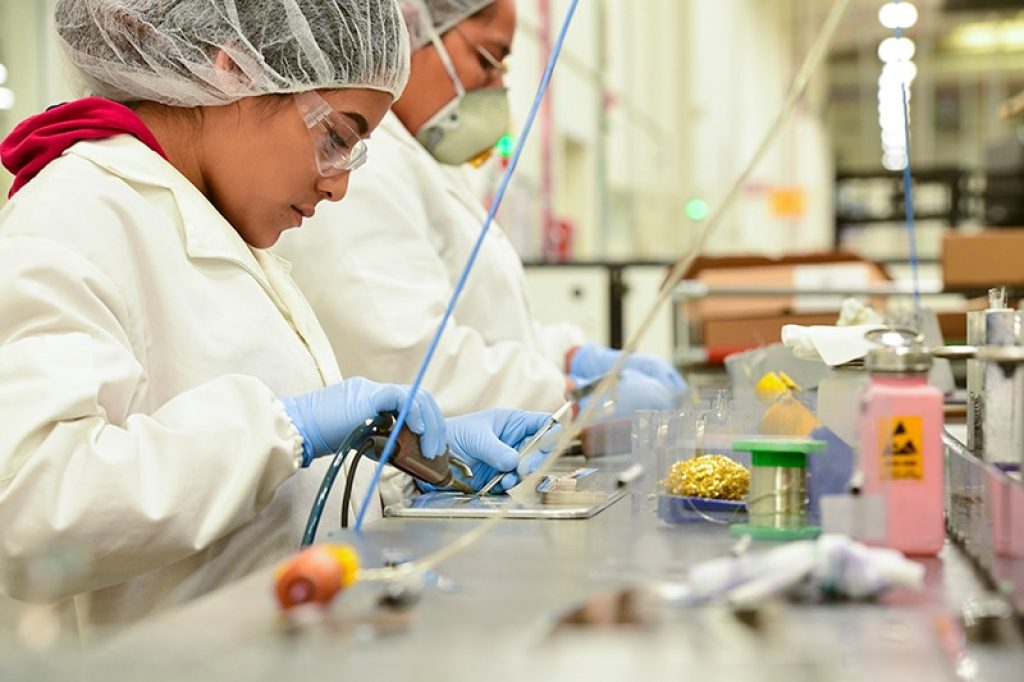 What Makes Maxeon's Solar Technology Unique?
Maxeon's solar technology is unique in several ways. First, the company's SunPower solar panels are particularly efficient at converting sunlight into electricity. In fact, they are the most efficient panels on the market.
This means that SunPower's (Maxeon) panels can generate more power than other panels of the same size, making them an ideal choice for homes and businesses that want to maximize their energy production.
In addition, SunPower's (Maxeon) panels are also durable and reliable. The company offers a 25-year warranty on its panels, which is one of the longest warranties in the industry.
This shows that SunPower (Maxeon) is confident in the quality of its product and stands behind it. As a result, Maxeon's solar technology is an excellent choice for those who want to save money and generate renewable energy.
---
Is SunPower An American Company?
SunPower is an American company that designs, manufactures, and sells high-efficiency solar cells, solar panels, and solar systems for residential, commercial, and utility-scale power needs.
The company has its headquarters in San Jose, California. Richard Swanson and two Stanford University scientists founded SunPower in 1985. The company initially focused on developing photovoltaic (PV) materials and devices for space applications.
---
Final Thoughts
Maxeon Solar Technologies manufactures SunPower's solar panels in a variety of locations around the world. It is headquartered in Singapore, with production facilities in Malaysia, Mexico, France, and the Philippines.
Known for their efficiency and durability, SunPower's solar panels are among the best in the industry.
If you're looking for a high-quality solar panel, SunPower is a great option to consider.