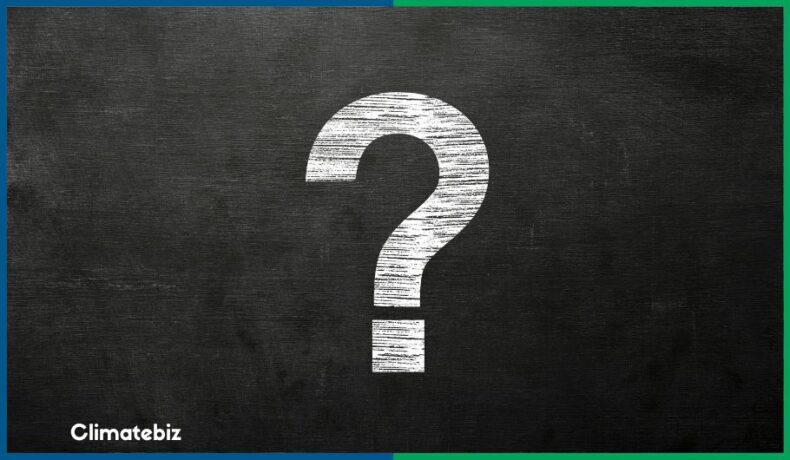 Since 2015, Tesla Energy — a subsidiary of Tesla Inc. — has been developing and installing solar panels in the U.S. However, the solar panels that Tesla uses remain a mystery to many.
In this article, we shed some light on the matter by discussing the technology behind Tesla's solar panels and detailing where they're manufactured.
Additionally, we evaluate the quality of Tesla solar panels and determine if they're worth your hard-earned cash.
Foreword
Climatebiz experts design, research, fact-check & edit all work meticulously.
Affiliate Disclaimer
Climatebiz is reader-supported. We may earn an affiliate commission when you buy through links on our site.
What solar panel technology does Tesla use?
Although Tesla Energy has operated since 2015, it doesn't own its solar panel core technology.
Tesla uses all-black monocrystalline solar panels with a black anodized aluminum alloy frame from Q Cells by Hanwha, a Korean company. Historically, Q Cells is a German solar panel manufacturer; it was bought out of bankruptcy by Hanwha in 2012.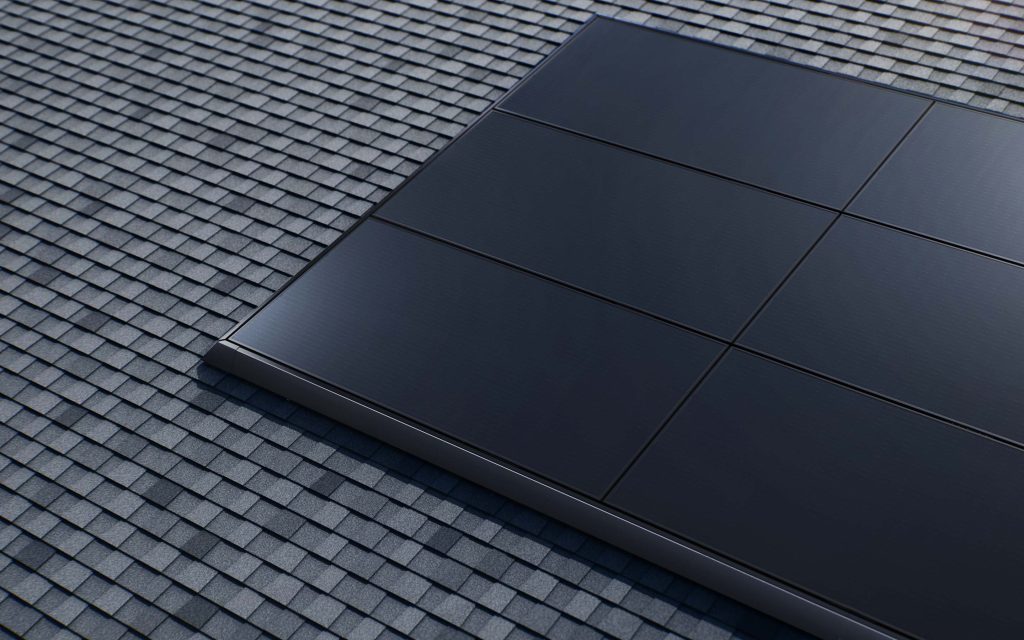 However, the word on the street is that Tesla frequently changes the type of solar panels they use for residential installations.
Tesla provides very little information about its solar panels. Despite this, we identified two primary types of solar panels the company uses in its PV arrays: the H-series and the S-series. Both models are Q Cells solar panels rebranded by Tesla.
These two solar panel series also use the same sleek design with a low profile, concealed edge, and no visible grid.
Although Tesla is very discreet about the solar panel technology they use, we were able to identify the following three major features:
Half-cut cells.
Split panel design.
Monocrystalline silicon PERC technology.
---
Half-cut cells technology and split panel design
The half-cut cell technology offers several advantages over traditional solar cells, including:
Low energy loss.
Increased power output.
Increased durability.
Every solar panel is made of an assembly of solar cells. These solar cells are generally 6 x 6 inches. However, half-cut cell technology slices solar cells in half (3 x 3 inches). In this situation, the solar panel is wired in two halves — a split panel design.
A 3×3 inch half-cut solar cell lowers resistive energy loss as the electric current doesn't have to travel as far. This results in a 3% power increase vs. traditional solar cells. Additionally, it shortens the distance between the solar cell busbars leading to a further 1% power increase.
Finally, half-cut solar cells are more durable than regular solar cells.
The split panel design reduces the loss due to partial shading. If one-half of the solar panel is shaded, the second half will still work at its full potential.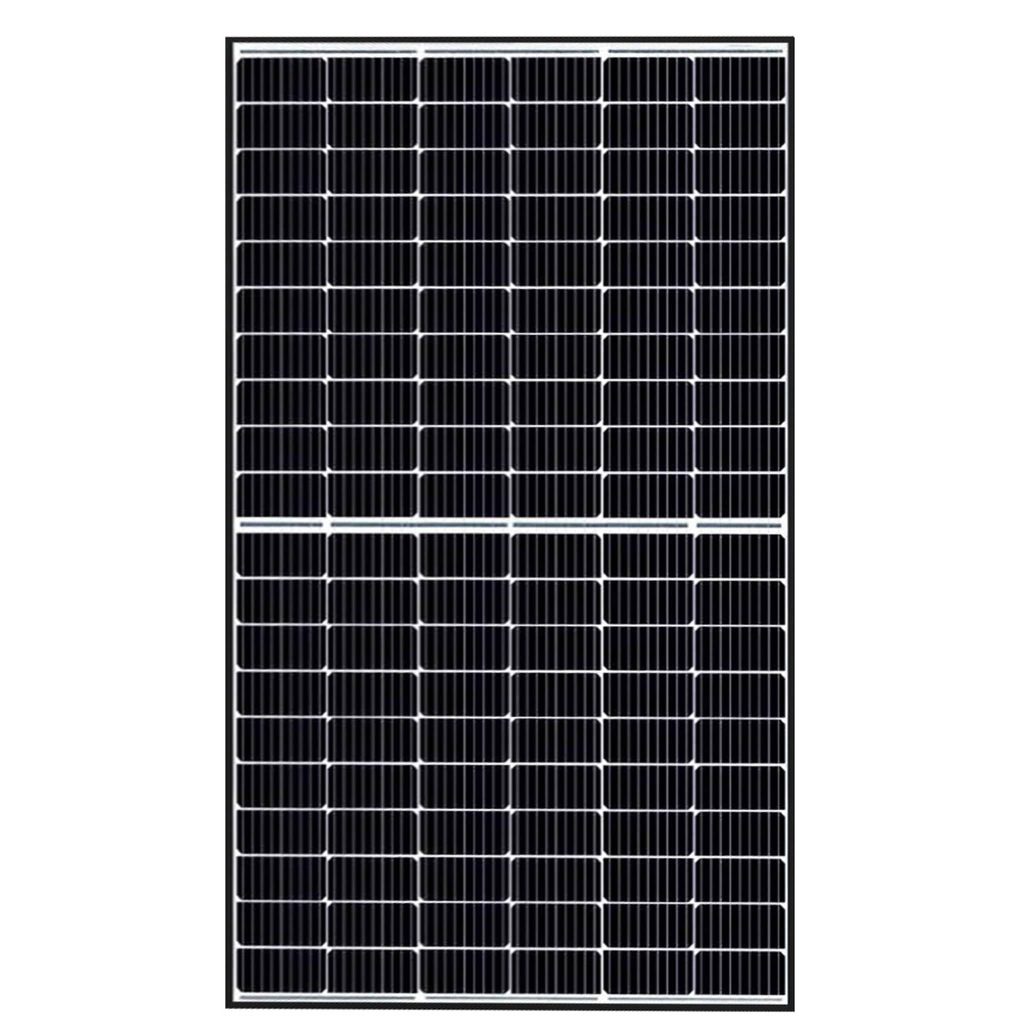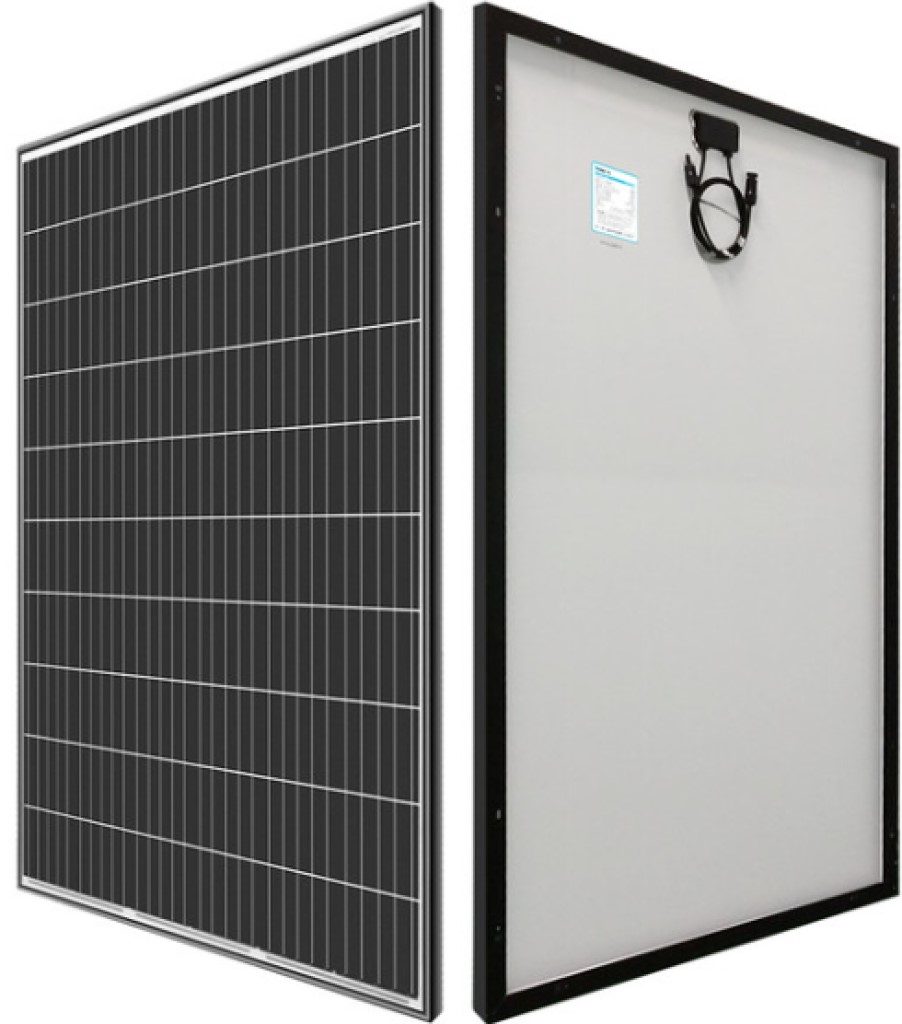 ---
Monocrystalline silicon PERC technology in Tesla solar panels
Tesla uses monocrystalline technology for its solar panels — the leading solar tech that boasts an 85% market share.
In short, monocrystalline solar cells are made of a single silicon crystal that gives them a sleek black look. These solar cells are free from defects; therefore, the electrons can move freely, reducing losses vs. a polycrystalline solar panel.
Typical monocrystalline solar cells have efficiency levels above 20%, surpassing polycrystalline panels' 15%-17%.
---
PERC technology in Tesla solar panels
PERC stands for "Passivated Emitter and Rear Cell." This technology helps solar cells recover more photons.
When photons hit a solar panel's surface, they are absorbed and converted into electrons by the solar cell's active layer (silicon). However, the efficiency of a commercial solar panel is only around 20%. In other words, 80% of the photons are not converted into electrons and cannot move through the silicon solar cell.
PERC technology reflects these "lost" photons into the solar cell.
Much like every improvement in solar technology, the gains are minimal. In this case, there's an increase in efficiency of approximately 2% compared to traditional solar panels.
That said, over time, you'll find that increase results in a significant difference in electricity production.
Note to our readers: In 2021, Tesla announced that it would start producing its own solar panels. However, as of December 2022, Tesla is still using Q Cells technology.
---
Where are Tesla solar panels manufactured?
Tesla solar panels are manufactured by Hanwha Q Cell facilities in China, Malaysia, South Korea, and the U.S. (Dalton, Georgia). Their factory in Dalton, Georgia, is expected to reach more than 3GW — produced annually — in 2023.
The only solar product Tesla manufactures in the U.S. is its solar roof, made of solar tiles/shingles.
---
Are Tesla solar panels high quality?
Tesla uses solar panel technology produced by Hanwha Q Cells, one of the market's leaders. Their solar panels are made to the highest quality standard.
Although Tesla doesn't fully disclose their solar panel specifications, we identified two main models: the H-series and the S-series.
We've summarized their specs below:
| Solar Panel Model | Efficiency | Temperature Coefficient | Warranty | 25-year Performance Warranty | Size With Frame | Peak Power Output |
| --- | --- | --- | --- | --- | --- | --- |
| T395H | 20.1% | -0.33%/°C | 25 years | 86% | 74.4″x41.2″x1.57″ | 395W |
| T400H | 20.4% | -0.33%/°C | 25 years | 86% | 74.4″x41.2″x1.57″ | 400W |
| T405H | 20.6% | -0.33%/°C | 25 years | 86% | 74.4″x41.2″x1.57″ | 405W |
| T420S | 19.3% | -0.34%/°C | 25 years | 85% | 82.4″x40.9″x1.57″ | 420W |
| T425S | 19.6% | -0.34%/°C | 25 years | 85% | 82.4″x40.9″x1.57″ | 425W |
| T430S | 19.8% | -0.34%/°C | 25 years | 85% | 82.4″x40.9″x1.57″ | 430W |
If you compare the quality and performance of Tesla's solar panels to other tier-1 manufacturers, you'll find that Tesla's solar panels are pretty average. Its S series solar panels have an efficiency of 19.3% – 19.8%, while its H series panels have an efficiency of 20.1% – 20.6%
In contrast, SunPower offers solar panels with an efficiency of 22.8%, while Chinese companies, such as JASolar, have efficiency levels above 21%.
Tesla's 25-year warranty is also a standard in the industry. The best solar panels come with 30-year warranties (Solaria). In fact, SunPower Maxeon panels boast a whopping 40-year warranty.
Honestly, what makes Tesla solar panels stand out against their competition is their elegant, all-black design. In addition, their zep mounting system allows for seamless rooftop integration.
---
Are Tesla solar panels worth it?
If Tesla solar panels are not the best on the market, you might wonder if they are worth it.
In our opinion, they are worth it as they are very affordable.
Although Tesla is known for its expensive electric vehicles, its solar panels are one of the cheapest on the market. Their cost is around $2.3/kW (before the federal solar tax credit), that's lower than the average cost of $2.86/kW in the US.
In addition, Tesla offers a price match guarantee on eligible solar panel systems.
Perhaps, the only negative point is the lack of flexibility in their solar system configuration; you'll only have the choice between a 4.80 kW, 9.60 kW, or 14.40 kW system.
---
Final thoughts
In 2022, despite its announcements, Tesla is still outsourcing its solar panels from Q cells. It benefits from all the technological advantages of an already established solar company, one of the market's leaders.
Tesla doesn't disclose much about its solar panel's specifications. However, we found that their performance levels are average compared to other top solar companies.
We believe Tesla solar panels stand out for their all-black, low-profile design and lower price.
If you're looking to buy Tesla solar panels, we encourage you to ask for the model's name and specification sheet so that you can compare them to other solar systems on the market.