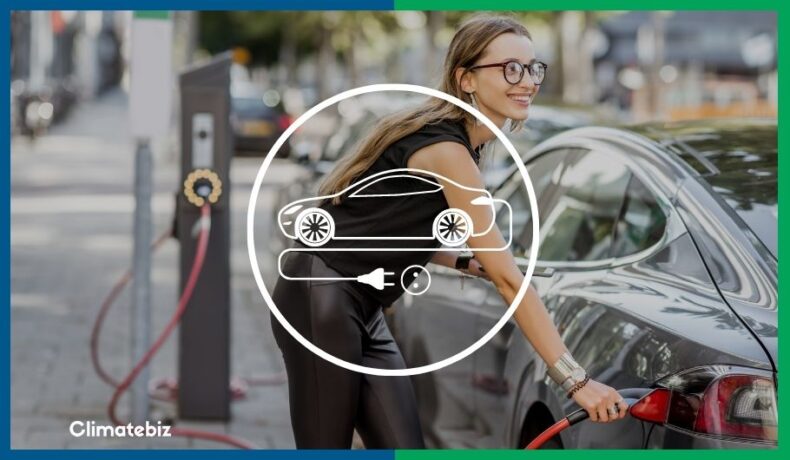 Purchasing an electric car in the UK may seem like a daunting task. You'll most likely find yourself immersed in a maze of articles on the latest trends and personal advice — so many questions, so little time.
Can you save money, or will you be breaking the bank? Is the future buzzing bright, or will the smokey haze of combustion engines reign forever?
The fact of the matter is that ample research is required here, and you'll be pleasantly surprised to learn that electric cars are a fantastic choice for the environment, the future, and your finances!
It all boils down to the finer details on the types of cost-saving on your trips, government schemes available, maintenance plans, and the cost of insurance.
We are here to help — so grab a cup of coffee and discover how worth your while an electric vehicle (EV) can be!
Foreword
Climatebiz experts design, research, fact-check & edit all work meticulously.
Affiliate Disclaimer
Climatebiz is reader-supported. We may earn an affiliate commission when you buy through links on our site.
---
Can You Save Money With An Electric Car In The UK?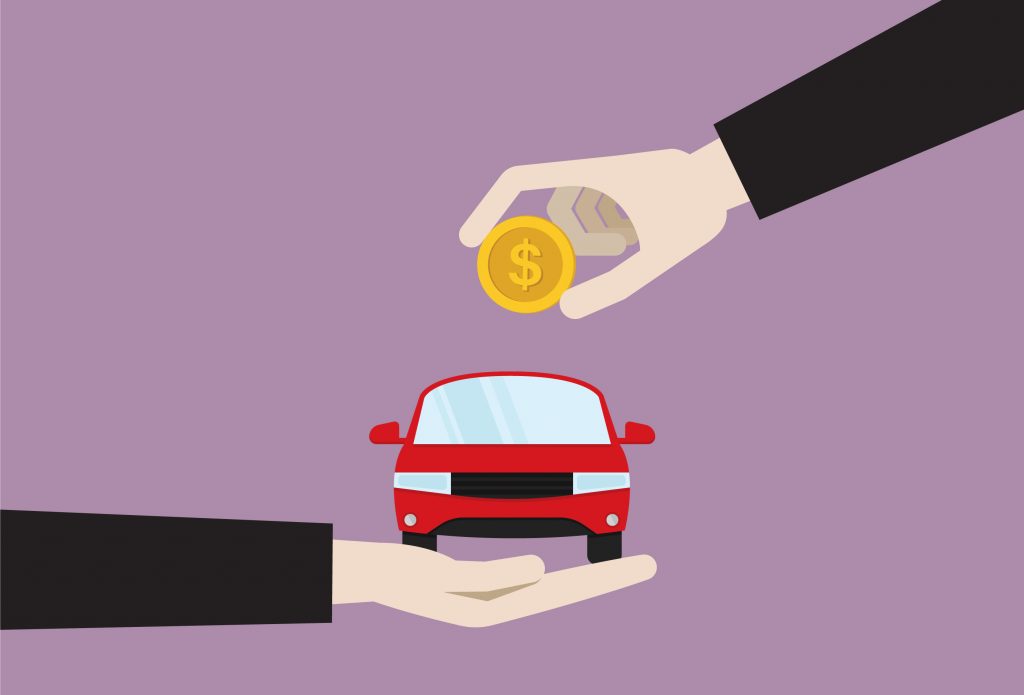 Good news — you can certainly save money with an electric car in the UK!
Purchase Price And Initial Costs
Conventional combustion engine vehicles will undoubtedly save you more at the purchase price level.
When buying an electric vehicle, you'll most likely need to budget about €5,000 to €10,000 (an average of £6500) more for the initial purchase payment.
This is most likely because of the higher cost of EV vehicle parts, such as the battery system.
Moreover, the charging infrastructure can set you back by roughly £900.
But before you get put off, purchase prices for EVs are coming down as the years go by! What's more, some schemes could have you paying much less, if not zero, for charging!
---
Fuel Vs. Charging Consumption
Now for the burning question: conventional vehicles' fuel consumption vs. electric vehicles' charge consumption, which comes in first?
Drumroll, please.
Electric vehicles consume at a significantly cheaper rate!
When glancing at energy consumption, electric cars consume around £0.25 per 100 kilometers, whereas conventional cars consume roughly £1.09 per 100 kilometers.
It also goes without saying that the larger the vehicle, the cheaper it is to go electric!
So in terms of energy spending, you can be sure to see those pounds stay put in your pocket over the long run.
---
Trips And Daily Traveling
If you find yourself weary of how accurate saving on travel is, this case will put your mind at ease.
In 2015, two electric vehicle adventurers from Scotland took on the task of traveling from John O'Groats to Land's End in a Nissan LEAF EV.
These enthusiasts traveled 1,652 miles using nothing but public electric car charging points. More specifically, the pair used the Ecotricity Electric Highway, which comprises solar and wind run chargers that are free to use!
The trip was completed for free, and the dynamic duo proved that EVs could be cheaper!
Ok, so a long trip can be made free of charge, but what about day-to-day traveling?
In 2014, the Ergo company took on a challenge in a Nissan e-NV200 electric car. The task was to complete an entire workday spending nothing over £2 in transport costs.
Low and behold, the company completed an entire workday in Central London (with air conditioning!) at a mere £1.20!
This clearly shows how much an EV can save you!
What about government schemes and tax breaks? Is it possible to save even more?
---
Are There Any Tax Incentives For Buying An Electric Car In The UK?
There are tax incentives and government schemes out there for you.
These are primarily to combat the use of combustion vehicles by the year 2030, a priority goal by the United Kingdom!
Let's take a peek at what these are.
---
Vehicle Tax (Road Tax)
Vehicle tax (also often referred to as road tax) is the personal tax that you as a car owner are expected to pay according to the carbon dioxide emissions coming from your car.
The amount you pay depends on what type of car you have and when it was registered.
Pure electric cars are exempt from vehicle tax! In other words, you are not required to pay vehicle (or road) tax.
What more green motivation do you need?
---
EV Congestion Charge Exemption
The UK Congestion Charge refers to a fee that motorists pay daily to be able to drive in congestion zones.
In London, this is from 07:00 – 18:00 on weekdays and 12:00 – 18:00 on weekends and banking holidays. The £15 daily charge allows you to drive in and out of areas in London as much as you please on that day.
The congestion charge aims to reduce the high traffic flow and tackle the noise pollution that comes with it!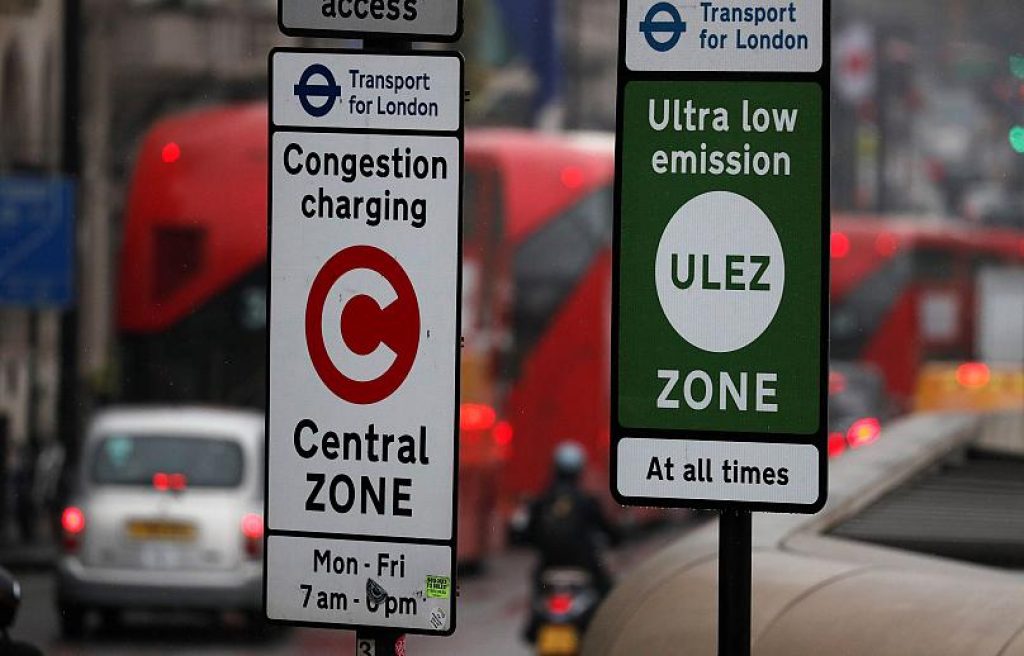 Here comes the best news: pure electric cars are free from the congestion charge.
Yes, totally exempt!
This might seem like a minor saving, but you will be saving significant sums of cash daily if you drive in and out of cities regularly!
---
Capital Allowances
In the UK, capital allowances refer to what you can claim for your business when buying assets such as business vehicles, different types of equipment, and machinery.
Electric cars qualify for 100% first-year capital allowances. This means that you may deduct the full cost from your pre-tax business profits.
Will this make a difference?
Well, with a £40,000 car, you may see a whopping £7,600 tax break!
So yes, owning an electric car in the UK does make a difference for your business too!
---
Plug-in Car Grant (PICG)
This fantastic grant of up to £1,500 is at your fingertips when working through a car manufacturer or dealership.
Certain cars on the government's approved list qualify you for a discount on a purchase!
You may find yourself pocketing a pretty penny of up to 35% on approved cars, mopeds, motorcycles, and small vans.
Isn't that even more motivating to go green?
---
Electric Vehicle Homecharge Scheme (EVHS)
The EVHS is aimed at homeowners with off-street parking and an approved electric car with a charger and installer.
Ladies and gents, this scheme helps you offset up to £350 from your home charger costs!
Important note: as of April 2022, this scheme is no longer open to homeowners living in single-unit properties. This includes bungalow structures, detached and semi-detached housing, or terraced housing.
This scheme is now also referred to as the EV Chargepoint Grant and has numerous guidelines to follow, depending on your role.
For example, if you're a flat owner and/or occupier, a landlord, or find yourself in the position of an installer on behalf of a landlord.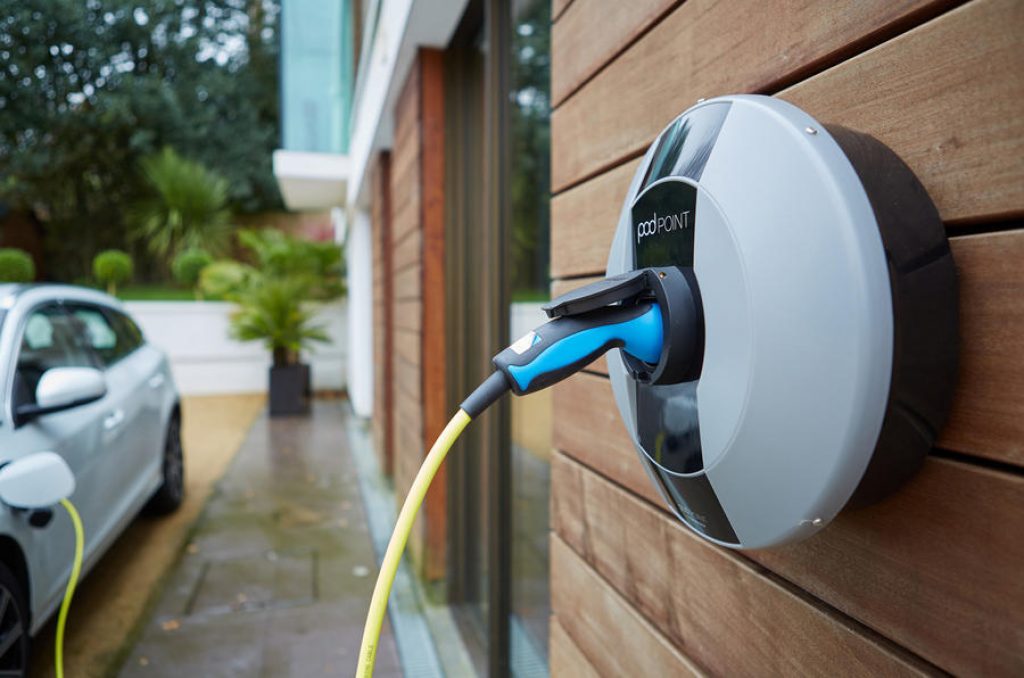 ---
Workplace Charging Scheme (WCS)
Do you have a business-based electric car charger? Great news, there's a scheme for you!
The WCS is voucher-based and may cover up to 75% of your charger costs with a maximum cap of £350 per socket (capped at 40).
To qualify for this, you'll need a business Companies House Reference Number, own the business land (or have permissible use for charger installation), and use an authorized EV charger installer.
Numerous guiding documents are available for you, whether you're a charity and small accommodation business, a general applicant, or an installer.
---
On-Street Residential Chargepoint Scheme (ORCS)
This scheme is for local authorities and works on a first-come, first-serve basis. The ORCS offers to fund the procuring and installation costs of EV chargers on-street.
Specific technicalities must be adhered to as a minimum to apply for this grant. For example, manufacturers and suppliers must be in line with wiring standards.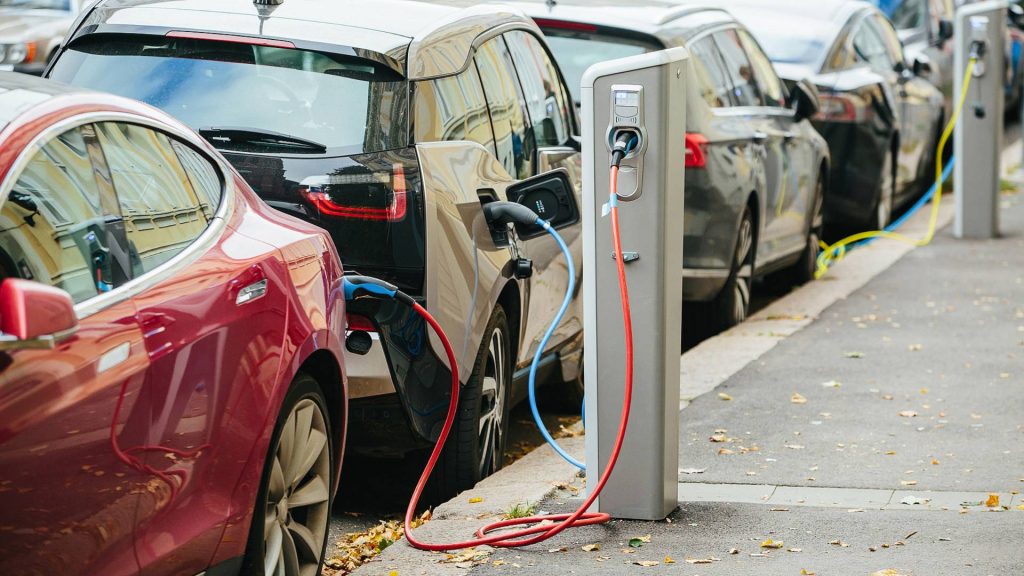 The vision of this scheme is to ensure one of the top global electric vehicle infrastructure networks.
It aims to create an affordable, dependable, easy to access, and secure network. In other words, this scheme aims to up the access and availability of on-street charge points in areas where off-street charging isn't an option.
By doing so, the scheme prevents on-street parking from being a barrier for electric car owners.
---
How Much Does It Cost To Maintain An Electric Car In The UK?
Maintaining an electric car is generally cheaper than a conventional combustion engine vehicle!
According to studies, maintaining EVs is more straightforward than one might believe. There are no exhaust pipes, moving parts, filters, and oils involved.
Moreover, when you use the brakes in an electric vehicle, the energy generated goes back into the battery. This process helps substantially with vehicle longevity.
Statistics show that an Audi electric vehicle service includes changing brake fluid and a pollen filter for a mere £299.25. In contrast, a conventional Audi requires more in the way of maintenance and would set you back around £449.25.
Take a look at the image below for examples of what is included and excluded between full electric, semi-electric (hybrid), and conventional combustion vehicle services.
Here you see how much less there is to maintain in a fully electric vehicle.
| | Electric | Hybrid | Petrol/Diesel |
| --- | --- | --- | --- |
| Brakes | ✓ | ✓ | ✓ |
| Cabin Filters | ✓ | ✓ | ✓ |
| Clutch | X | ✓ | ✓ |
| Coolant | X | ✓ | ✓ |
| Engine Air Filter | X | ✓ | ✓ |
| Engine Oil | X | ✓ | ✓ |
| Exhaust | X | ✓ | ✓ |
| Gear Box | X | ✓ | ✓ |
| Lights | ✓ | ✓ | ✓ |
| Steering/Suspension | ✓ | ✓ | ✓ |
| Timing Belts | X | ✓ | ✓ |
| Tyre Condition | ✓ | ✓ | ✓ |
| Wiper Blades | ✓ | ✓ | ✓ |
Broadly looking over a few popular electric cars in the UK, here is what to expect in the price difference between servicing electric cars and conventional cars of the same range:
| Vehicle Make | Average Electric Vehicle Service Cost (per 3-year plan) | Average Conventional Vehicle Service Cost (per 3-year plan) |
| --- | --- | --- |
| BMW | i3: roughly £540 | 1 series: roughly £720 |
| KIA | e-Niro: around £259 | Sportage: around £349 – £499 |
| Renault | Zoe: roughly £399 | Clio: roughly £449 |
Comparison of general service charges between EVs and conventional combustion vehicles of similar ranges.
On average, you can expect to save around £200 on service plans when driving an electric vehicle.
---
Are Electric Cars Cheaper To Insure?
When it comes to insuring an electric vehicle – you can expect to pay more than a conventional vehicle.
This is primarily because the parts that may need replacing, well, cost more to replace! Due to this, they are placed in a higher insurance group than their conventional equal.
For example, a conventional Fiat 500 falls in the insurance group 7 but a Fiat 500 Electric falls in the insurance group 15! Meaning it will cost a lot more to insure.
The good news here is that you still qualify for the same types of insurance as in the case of conventional vehicles. This includes third-party cover as well as a fully comprehensive cover.
---
What Percentage Of Cars In The UK Are Electric?
When looking at the percentage of electric cars in the UK it is safe to say the numbers are growing exponentially!
In January 2022, battery electric vehicles made up a whopping 12,5% of all new car registrations, and in February the numbers staggered to 17,7% of the market share.
March of 2022 saw massive growth in battery electric vehicles leaving car dealerships, with a sale point of 78,8% more than in previous years. As a matter of fact, projections show that electric car sales will most likely supersede diesel vehicles.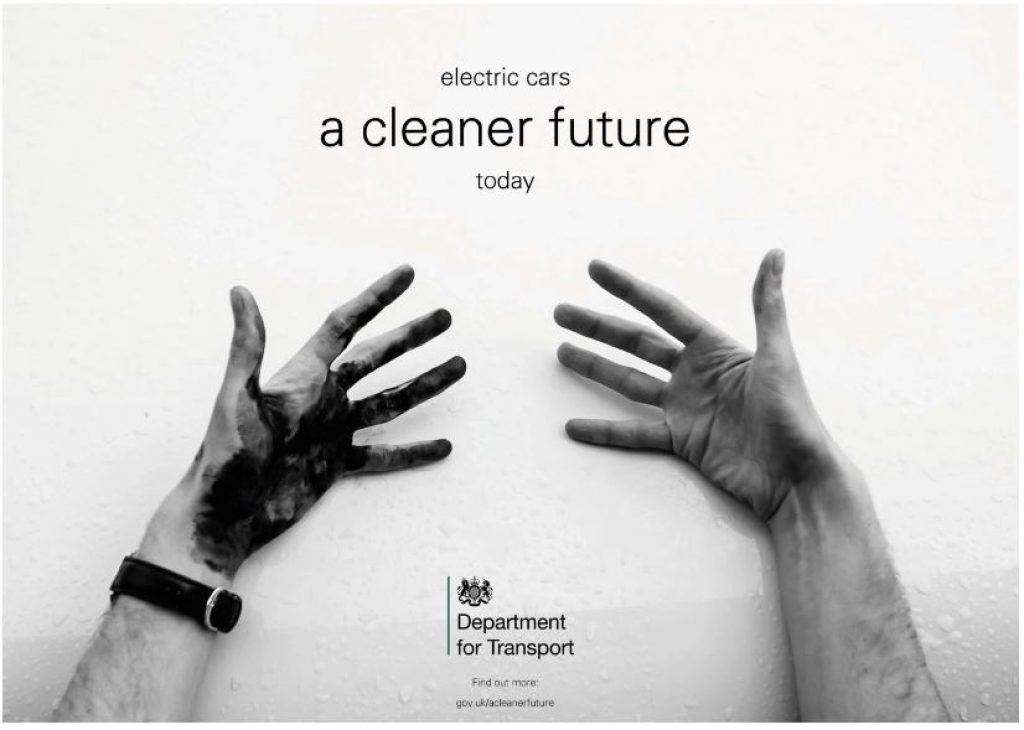 ---
Final Thoughts
When it comes to the various aspects of electric cars in the UK, there sure is a lot of information to digest!
It may seem overwhelming at first, but when you really get into it, the cost savings, low maintenance, and government commitment to accessibility, you can't help but feel charged up about the absolute advantages of owning an electric car.
Higher initial costs and higher insurance premiums aren't ideal in the present, but you can't argue that the long-term lower benefits don't somewhat seal the deal when deciding if it is worth it to own an EV.
And let's not forget the bigger picture here – buying an electric car makes significant strides towards the UK goal of reaching carbon net zero by the year 2030!
If you want to share your thoughts or ask us a question, please feel free to reach out to us in the comments section below! Alternatively, visit our forum and share your thoughts with us!