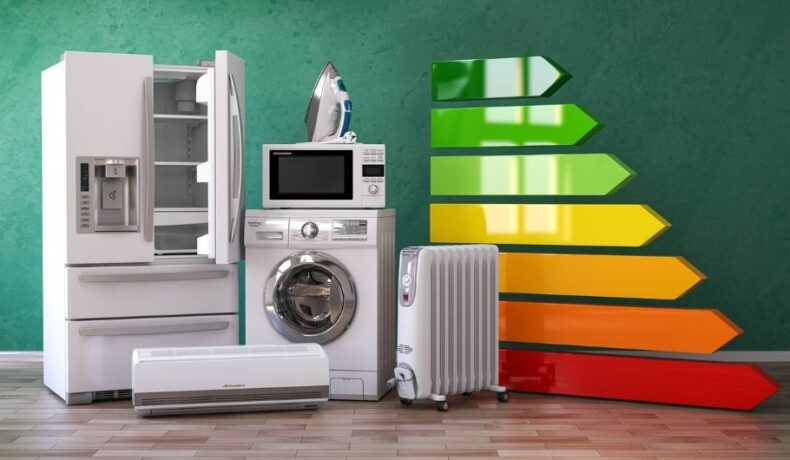 Energy Star (ES) has become synonymous with energy savings – it truly has become a household name.
Some of you though may not be too familiar with their appliances. Well, for those of you who aren't this article is for you.
In this piece you'll learn all there is to know about the Energy Star program – the reasons for its creation, the efficiency of ES labeled products, and whether or not these products have been able to not just talk the talk, but walk the walk.
In addition to the above, we'll provide you with some examples of ES-certified appliances that you can look into (and purchase) yourselves.
Foreword
Climatebiz experts design, research, fact-check & edit all work meticulously.
Affiliate Disclaimer
Climatebiz is reader-supported. We may earn an affiliate commission when you buy through links on our site.
---
What Are Energy Star Appliances?
History time! For those of you who are interested, here's a little bit of background info about the program in question.
A Brief History
The Energy Star (ES) program was first introduced in 1992 by the United States Environmental Protection Agency (EPA) as a voluntary labeling program.
It was designed to promote the use of energy-efficient products and thus help to reduce the emissions of greenhouse gases.
Nowadays, it also helps consumers in identifying energy-efficient products that offer savings on energy bills.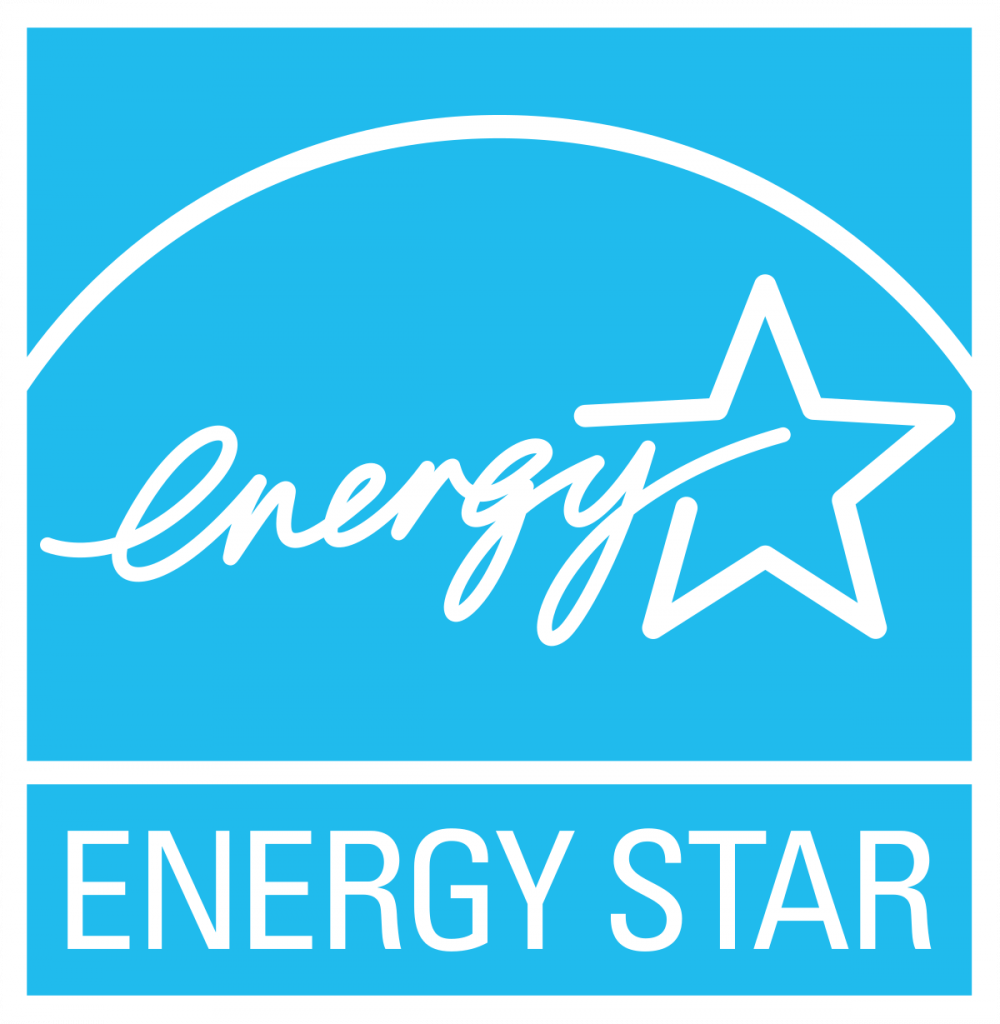 Energy Star Appliance Standards
Products earn the ES label by meeting the energy efficiency criteria set out by the EPA, which uses several guidelines to determine said standards.
Among these guidelines are the following:
The product category contributes significant energy savings nationwide.
If the non-ES product costs less than its ES counterpart, consumers will recover their investment in energy efficiency through utility bill savings.
ES appliances must be able to provide the same features and level of performance as their unlabelled counterparts. However, they must be able to do it with increased energy efficiency.
---
Are Energy Star Appliances Worth It?
Here's another way of looking at this question – are Energy Star appliances doing their job?
In order for us to gauge this, we need to ask the following questions:
Energy Efficiency – Are ES appliances able to reduce consumers electricity consumption?
The Bigger Picture – Do ES appliances reduce greehouse gas emissions?
Product Awareness – Are consumers aware of the ES program?
Consumer Satisfaction – Do consumers enjoy ES products?
Let's address each of the following questions:
Energy Efficiency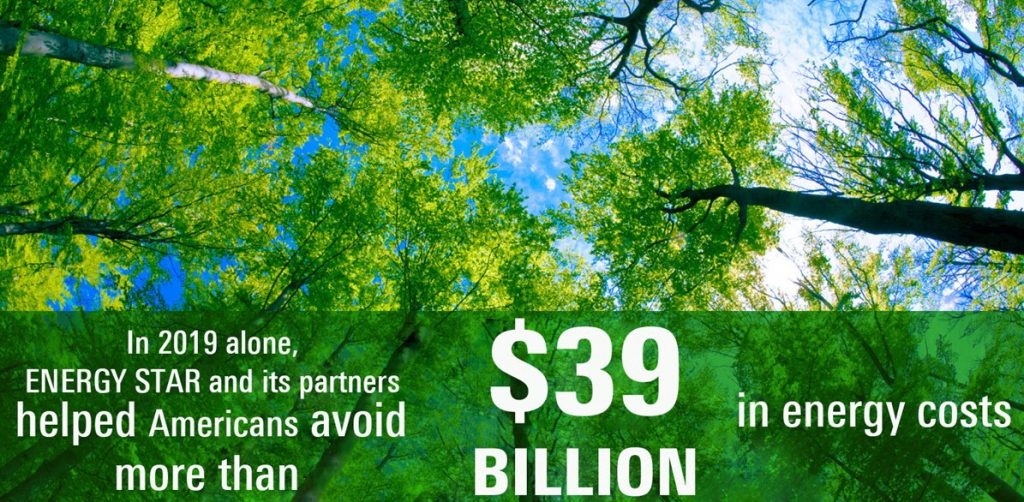 According to Energy's Stars website, in 2019 alone their products helped consumers save 230 billion kilowatt-hours of electricity while avoiding $23 billion in energy costs.
In the section to come, we'll expand on this a little more by providing you with evidence that demonstrates how much more efficient ES appliances are in comparison to their counterparts.
The Bigger Picture
There is something far greater at play here than just utility bill savings. These Energy Star appliances are helping the planet, our planet.
Their website states that their appliances were able to reduce greenhouse gas emissions by 170 million metric tons.
In addition to this, ES products were able to contribute to the following reductions in 2019:
220,000 short tons of sulfur dioxide.
220,000 short tons of nitrogen oxide.
27,000 short tons of fine particulate matter.
Product Awareness
Programs, services, products – they all require awareness to gain traction and yield results.
The good news is that more than 90% of American households recognize the Energy Star brand. This is according to an Energy Star Awareness survey report that took place in 2019.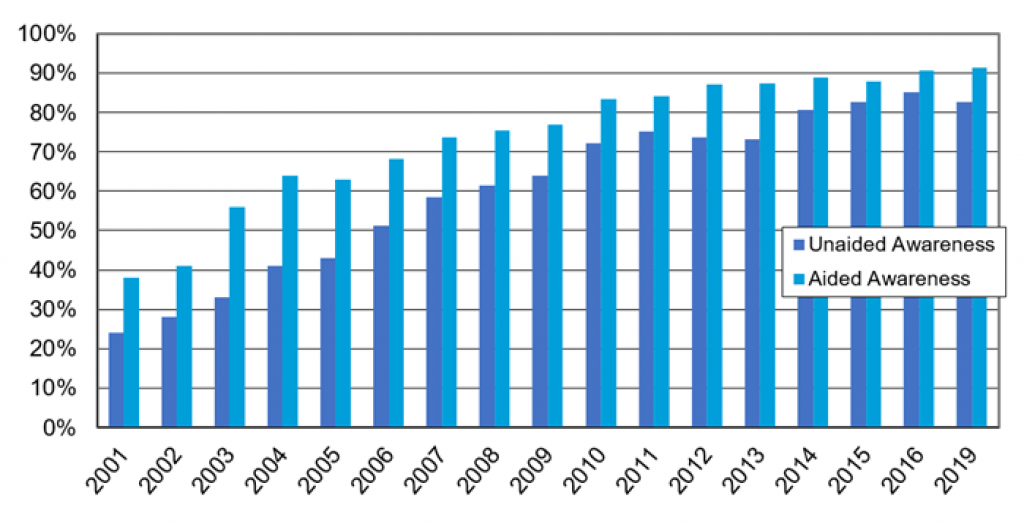 Consumer Satisfaction
There's no point in selling products that no one enjoys. Customer satisfaction is key, especially in the green technology world.
Fortunately, Energy Star products seem to be doing something right, with 70% of purchasers recommending these products to a friend. This stat can also be found in the 2019 Energy Star Awareness survey report.
---
How Much More Efficient Are Energy Star Appliances?
Sure, ES appliances are efficient, but to what extent?
To answer this question, we used some stats from the following paper – A study of electricity savings from energy star appliances using household survey data.
This study uses the following household appliances to demonstrate the efficiency of ES appliances:
Clothes Washers
Dishwashers
Standard Refrigerator
TV's
Clothes Washers
The average clothes washer uses 590 kWh of electricity each year.
On average, ES clothes washers use 25% less electricity than non-certified ones, with an average annual consumption of 280 kWh.
ES clothes washers also use less water per load at 13 gallons on average, while non-certified models use 23 gallons.
This increase in efficiency is thanks to innovative systems that use temperature sensors and high-pressure spraying.
Dishwashers
Dishwashers also meet ES standards through both energy and water conservation systems.
The average dishwasher uses 206 kWh per year. A standard-size dishwasher with an ES label uses on average 12% less electricity and 30% less water than its non-certified counterpart.
Certified models improve performance through soil sensors, improved water filtration, more efficient jets, and innovative dish rack designs.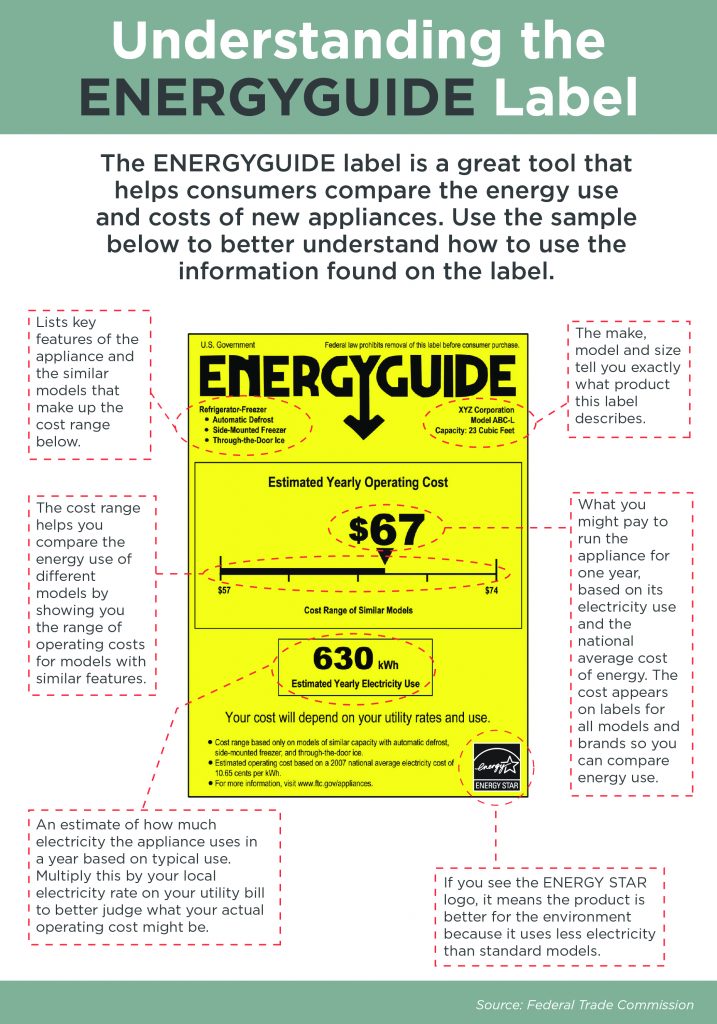 Standard Refrigerator
Standard refrigerators also consume large amounts of electricity. They can use 596 kWh of electricity per year on average.
ES refrigerators, freezers, and fridge-freezer combos are mandated to use at least 10% less energy than the minimum federal efficiency standard set by the Department of Energy.
The efficiency improvements are achieved through better insulation and compressors.
TV's
The amount of energy that a tv consumes depends on the type of technology that it uses.
In 2013, the average TV found in a U.S. home used 166 kWh a year.
Plasma TVs use the most energy at 402 kWh a year. LCD TVs use 241 kWh per year, and standard tube TVs use 121 kWh per year.
ES televisions use on average 25% less electricity than non-certified models.
---
Can You Get A Tax Credit For Energy Star Appliances?
The good news – Yes, Energy Star appliances are eligible for tax credits.
The great news – According to Energy Star's website Tax credits for residential energy efficiency has now been extended retroactively, through December 31, 2021. The tax credits for residential renewable energy products are now available through December 31, 2023.
What Products Qualify For Tax Credits?
Central AIr Conditioning
Air-Source Heat Pumps
Gas, Propane & Oil Boilers
Natural Gas, Propane & Oil Furnace's
Advanced Main Air Circulating Fans
Water Heaters (Non-Solar)
Central Air Conditioning
Air conditioners that fall under the EPA's Energy Star Most Efficient list meet the requirements for a $300 tax credit.
Air-Source Heat Pumps
Heat pumps that are ES certified qualify for a $300 tax credit.
Gas, Propane & Oil Boilers
ENERGY STAR Most Efficient gas-powered boilers meet the requirements for a $150 tax credit including installation costs.
Natural Gas, Propane & Oil Furnace's
Gas furnaces that are ES certified (except those for U.S. South only) meet the requirements for the $150 furnace tax credit.
Gas and oil furnaces that have earned the Energy Star include fans that meet the requirements of the $150 fan tax credit.
Advanced Main Air Circulating Fans
To qualify for a $50 tax credit, your fan must use no more than 2% of your furnace's total energy.
Biomass Stove
Biomass stoves must have a thermal efficiency rating of at least 75% to qualify for the $200 tax credit.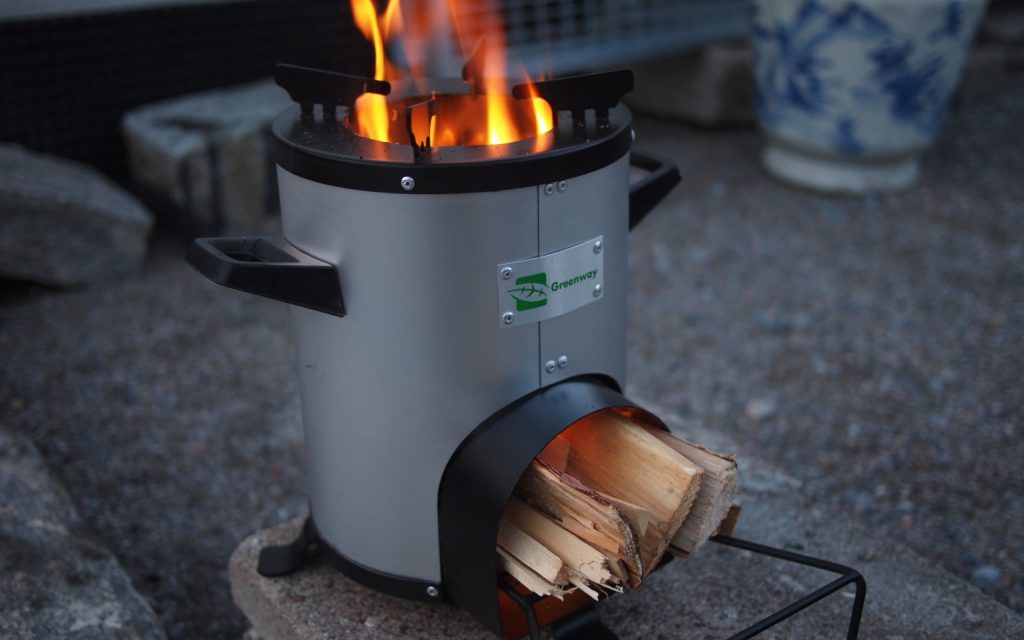 Water Heaters (Non-Solar)
Most ES-certified heat-pump water heaters are eligible for the $300 tax credit (i.e. those with an energy factor of 2.2 or more).
The $300 credit can also be claimed for water heaters including gas, oil, and propane units with an energy factor of 0.82 or more, or a thermal efficiency of at least 90 percent.
What Home Improvements Qualify For Federal Tax Credits?
Your home's envelope refers to all its elements that have an external face. This includes the walls, floors, windows, and the roof of the building.
Upgrading the elements that make up this envelope can improve your home's energy efficiency, turning it into a passive house.
As such the following elements qualify for tax credits:
Windows, Doors & Skylights
If you purchase and install energy-efficient windows, doors, or skylights that have earned the Energy Star rating, you're eligible for a tax credit of 10% of the cost (not including installation) on up to $200 for windows and skylights and up to $500 for doors.
You can also claim the credit if you installed a window or door where there was not one previously.
Roofs (Metal And Asphalt)
Roofing materials that meet ES requirements with appropriate pigmented coatings and asphalt roofs with appropriate cooling granules qualify for a credit of 10% of the cost up to $500—not including installation.
Insulation
Typical bulk home insulation products can qualify for 10% of the cost, up to $500 – not including installation costs.
These include products such as:
Batts
Rolls
Blow-in fibers
Rigid boards
Expanding spray
Pour-in-place
What's more, if you choose to install the insulation/home sealing products yourself, you can still get the credit.
Products That Air Seal
Products that reduce air leaks can also qualify, as long as they come with a Manufacturer's Certification Statement, including:
Weather stripping.
Spray foam in a can, designed to air seal.
Caulk designed to air seal.
House wrap.
How Do I Apply For Federal Tax Credits?
Here's the form you'll need to apply for the tax credits: IRS Form 5695: Residential Energy Credits.
If you have questions about how and when to apply, contact your tax preparer or the Internal Revenue Service (IRS) for more information.
---
Do Energy Star Appliances Save You Money?
We've already mentioned that, in 2019, Energy Star Appliances helped consumers avoid $23 billion in energy costs, but how much money can these appliances save YOU?
According to a 2020 paper by Lawrence Berkeley National Laboratory on Typical House Estimates (prepared by the EPA) – "By choosing ENERGY STAR, a typical household can save about $450 on their energy bills and still enjoy the quality and performance they expect."
---
Examples Of Energy Star Appliances
Vremi 22 Pint 1,500 Sq. Ft. Dehumidifier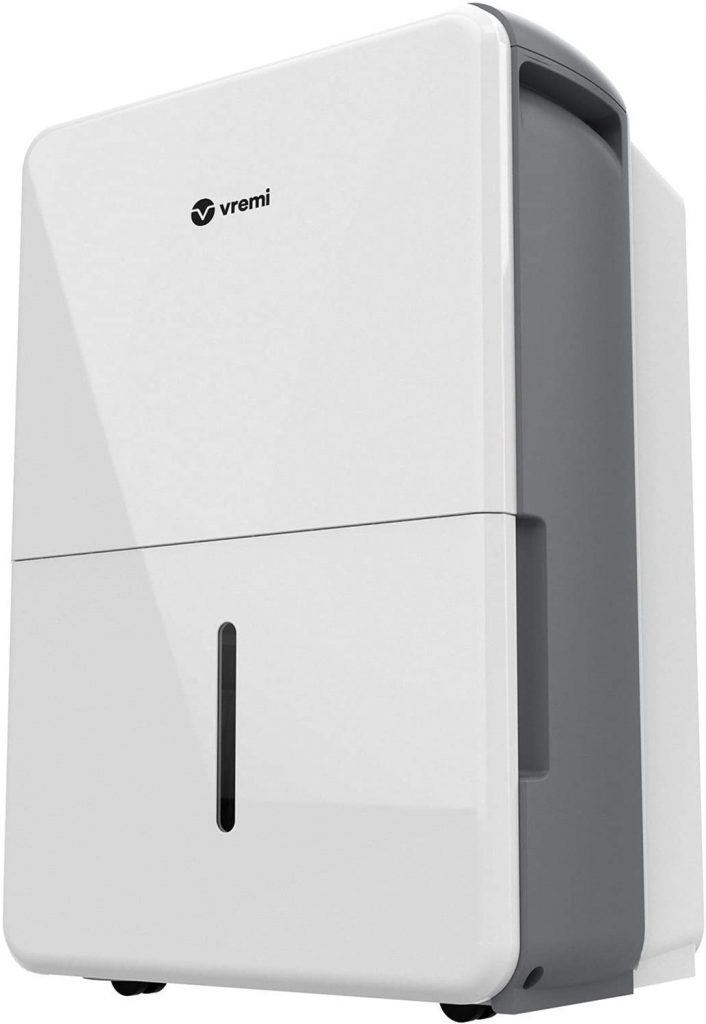 This dehumidifier by Vremi removes up to 22 pints (30 Pint 2012 DOE Standard) from the air per day.
This Energy Star certified dehumidifier is fit to quickly and effectively absorb moisture with minimal energy consumption in medium to large rooms
---
BenQ 27 Inch IPS Monitor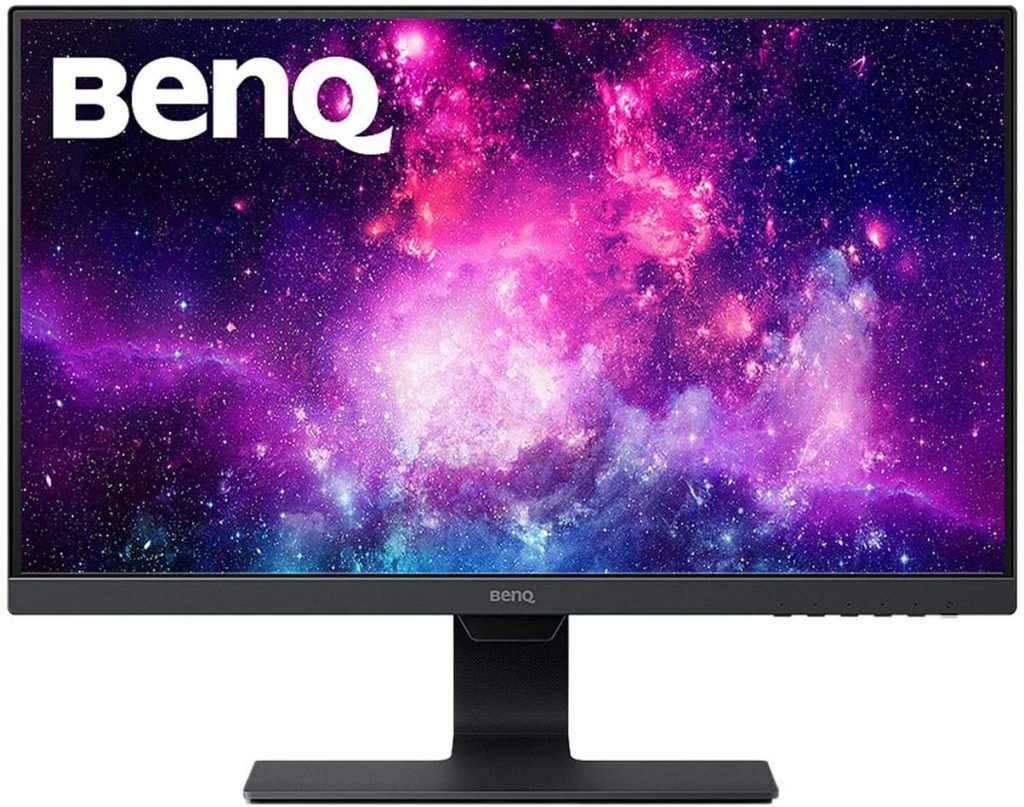 Benq's 27 inch IPS monitor uses Patented Eye-Care for extended use.
Proprietary brightness Intelligence Adaptive technology adjusts brightness for comfortable viewing while low Blue light and zero flickers technology prevent headaches and eye strain.
Additionally, this monitor is part of Energy Star's Most Efficient list which recognizes the best of Energy Star certified products with the highest efficiency and maximum carbon reductions.
---
Danby Countertop Dishwasher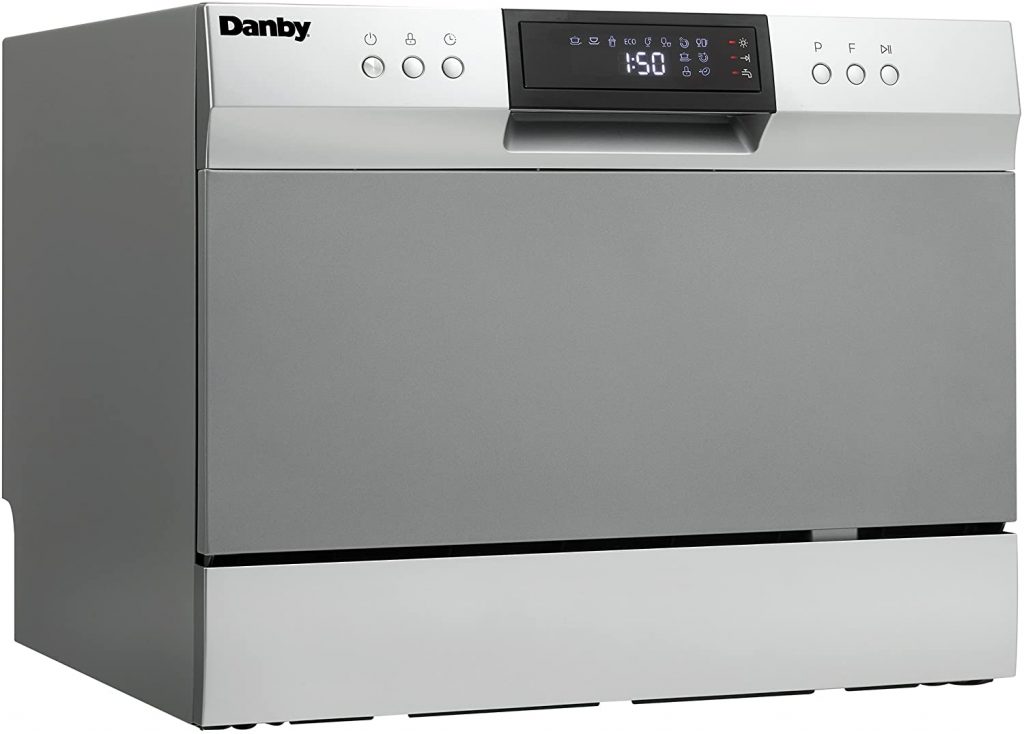 Danby's Energy star-compliant countertop dishwasher has low water consumption – up to 3.1 gallons of water (11.7L) per wash.
It comes with eight different settings which can easily be programmed and monitored via the electronic LED display.
Lastly, the wash cycles range from soak, glass, rinse, rapid, eco, normal, and heavy.
---
Monte Carlo Maverick Outdoor Ceiling Fan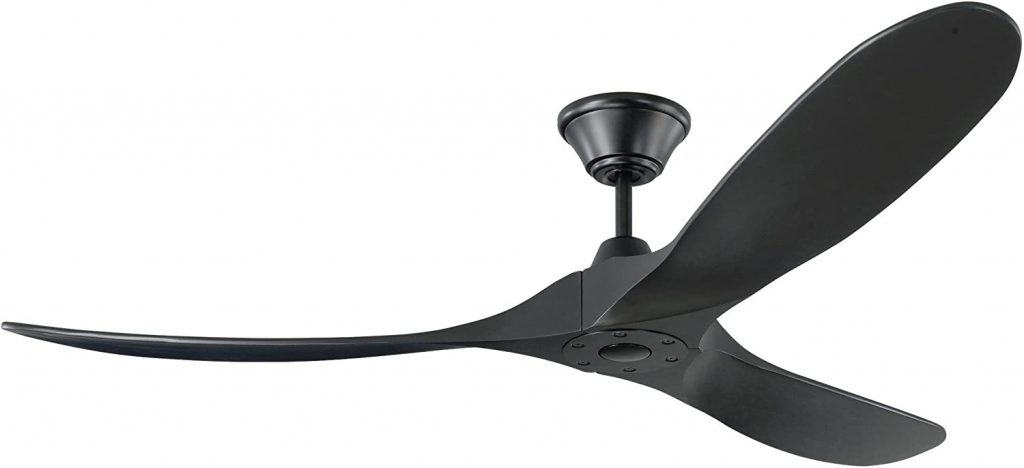 This Maverick fan from Monte Carlo has a 60-inch blade sweep and a 3-blade design that delivers a distinct profile and incredible airflow for living rooms, great rooms, or outdoor covered areas.
It includes a hand-held remote with six speeds and is available in five distinct finish options:
Brushed Steel housing with Dark Walnut blades,
Brushed Steel housing with Koa blades,
Matte Black housing with Dark Walnut Blades,
Aged Pewter housing with Light Grey Weathered Oak blades and
Black housing with Black blades.
All versions feature beautiful hand-carved, balsa wood blades.
Last but not least, the DC motor paired with the blades offers 50% energy savings, making it Energy Star certified.
---
Final Thoughts
Food for thought – since 1992, Energy Star and its partners have helped American families and businesses save:
5 trillion kilowatt-hours of electricity.
$450 billion in energy costs.
Additionally, they've helped reduce greenhouse gas emissions by 4 billion metric tons.
Let those numbers sink in for a moment.
At this point, you should have a very clear idea of the positive impact that the Energy Star program has had on both people's lives and the environment.
Now, if you're in the market for a household appliance, ask yourself – "what reason do I have NOT to invest in one of these products?"