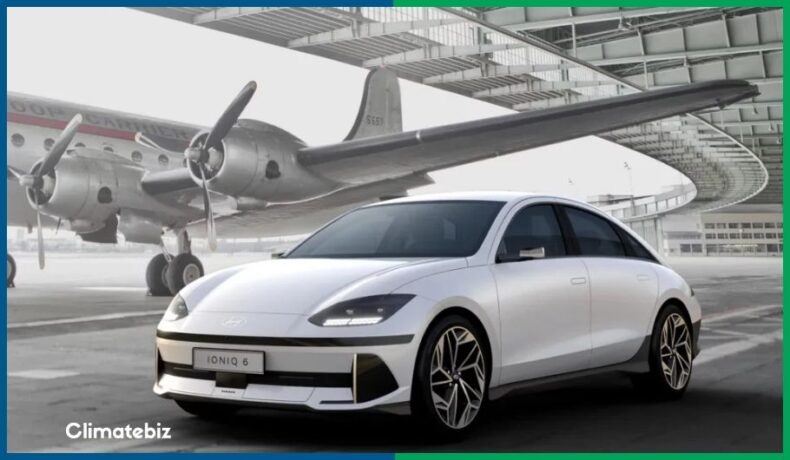 What are the best Tesla Model 3 alternatives?
Polestar 2
BMW i4 eDrive 40
Hyundai Ioniq 6
Kia EV6
Chevrolet Blazer EV
Nissan Ariya
Tesla Model Y
The Model 3 is a car that people new to the world of EVs often consider purchasing because it's familiar to them. Sure, it's the world's best-selling EV, but that doesn't necessarily mean it's "the best."
In truth, there are many fantastic Model 3 alternatives on the market; each offers something different, be it more space or better build quality.
These are the 7 best Tesla Model 3 alternatives. Don't be surprised if you see some of them surpassing Model 3 sales in the future.
Foreword
Climatebiz experts design, research, fact-check & edit all work meticulously.
Affiliate Disclaimer
Climatebiz is reader-supported. We may earn an affiliate commission when you buy through links on our site.
Is Buying A Tesla Model 3 Worth It In 2022?
The Tesla Model 3 has been around for five years, and during those five years, it has changed not only Tesla but the world.
Before the Model 3, electric cars were either cool but too expensive or wholly embarrassing to look at but reasonably priced.
Tesla successfully merged those two worlds, birthing the Model 3 — an eye-catching car that wouldn't completely wreck your bank account.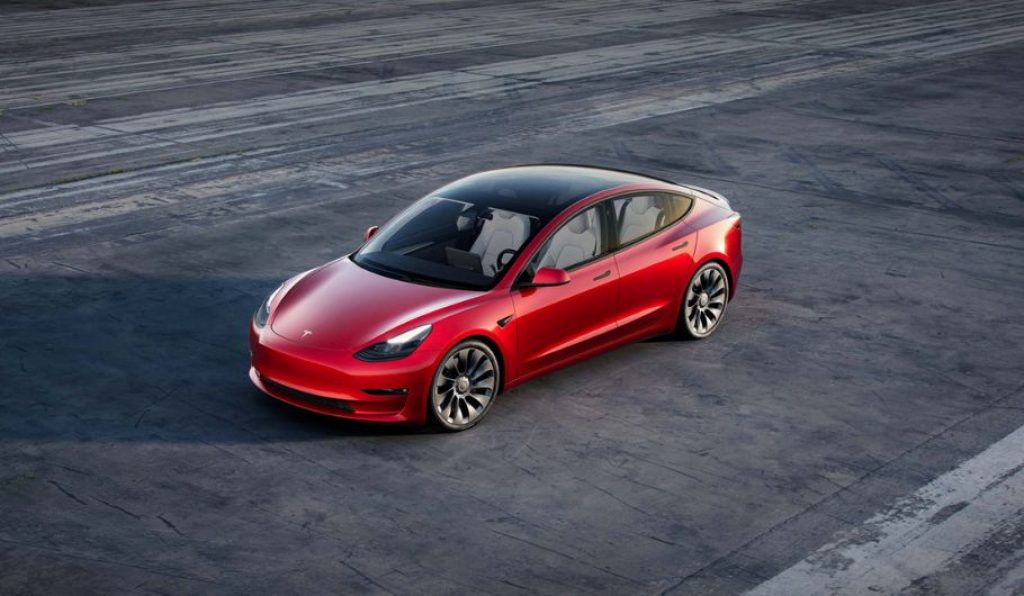 The 2022 Model 3 has hardly changed since 2017; it still feels very modern and makes for a great ride.
Many companies purchase and use these EVs as fleet cars because they provide significant savings compared to their gas-powered rivals.
But it's not just the car itself that's impressive; there's also its accompanying Supercharger network. This charging network makes the Model 3 so convenient and easy to own.
Overall, the Model 3 makes perfect sense in 2022. It's safe and practical, plus it's a joy to own, thanks to Tesla's world-class charging network. That being said, there are still some great Model 3 alternatives on the market.
---
How We Chose The Best Tesla Model 3 Alternatives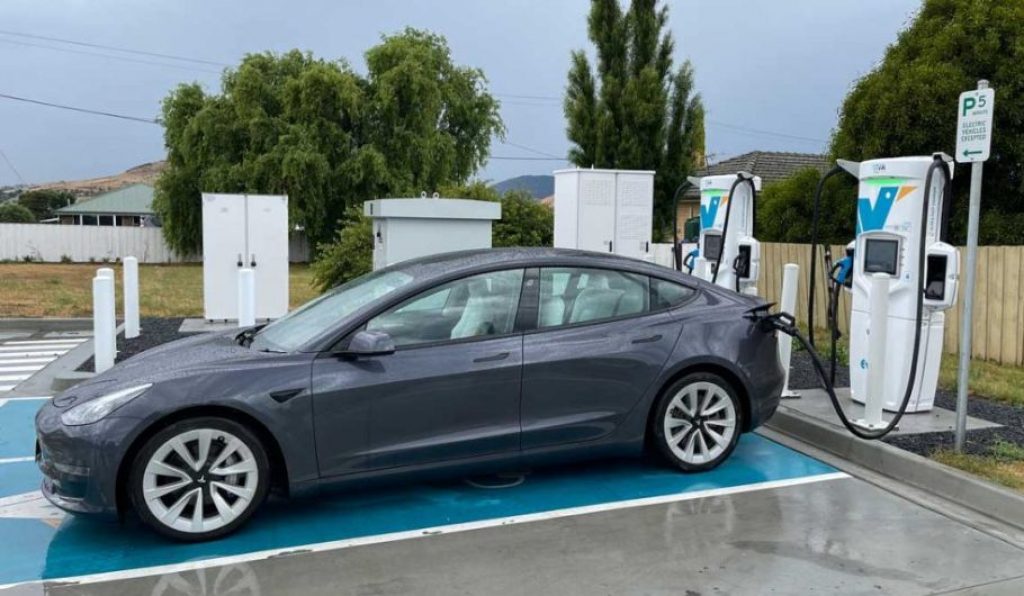 We chose the best Tesla Model 3 alternatives by looking at:
Price
Base equipment
Styling
Range
Battery size
Tesla's Model 3 offers a lot as standard, including a 5-star safety rating. Moreover, you can fit it with full self-driving capabilities for a fee.
These seven alternatives may not be direct competitors to the Model 3, but most are at similar price points, making them somewhat of a threat to this Tesla EV.
Furthermore, unlike the Model 3, these EVs are eligible for US federal tax credits, making them more affordable.
Related Reading: 12 Best Small Electric Cars You Can Buy
---
7 Best Model 3 Alternatives in 2022
1. Polestar 2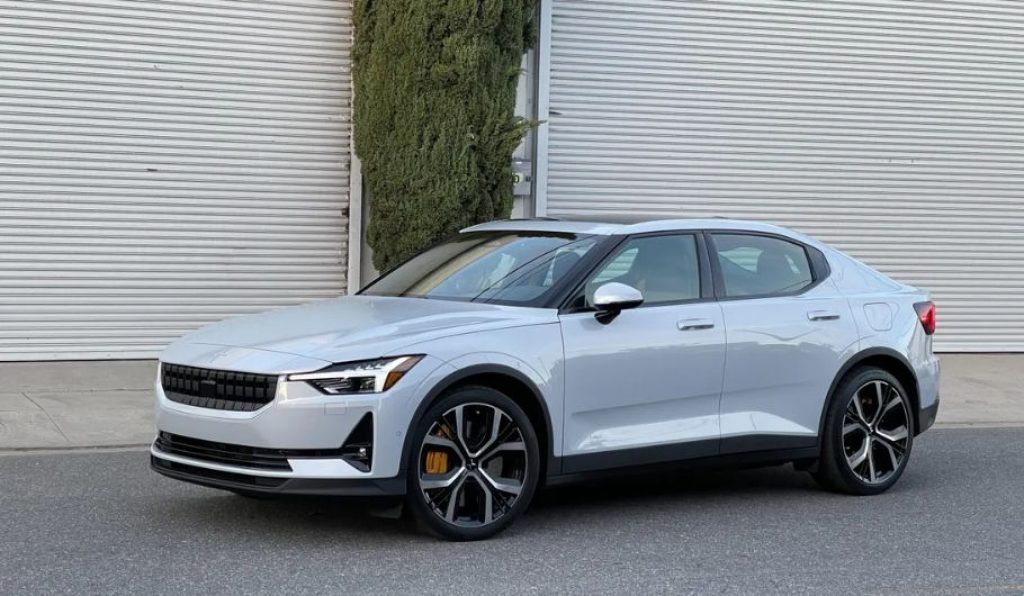 Price: $48,400
Battery Size: 69 kWh
Seats: 5
Range: 245 miles
Known For: minimalist interior
The Polestar 2 is probably the most well-known Model 3 rival. This EV aims to offer consumers what the Model 3 lacks.
The first thing you'll notice about the Polestar 2 is its exterior. The chunky design has far more character than the Model 3.
Then there's the inside; the Polestar 2's interior combines modern technology with an old-school Scandinavian feel. The 11.5-inch center console controls most of the car's functions. Sure, it may not be as big as the screen used in the Model 3, but it's still pretty nice to use.
Price-wise, the base version of this EV is more expensive than the base Model 3. Additionally, it offers less range which is a significant disadvantage. Nevertheless, Polestar tries to compensate by providing a slightly raised driving position that lends itself to increased comfort and practicality.
---
2. BMW i4 eDrive 40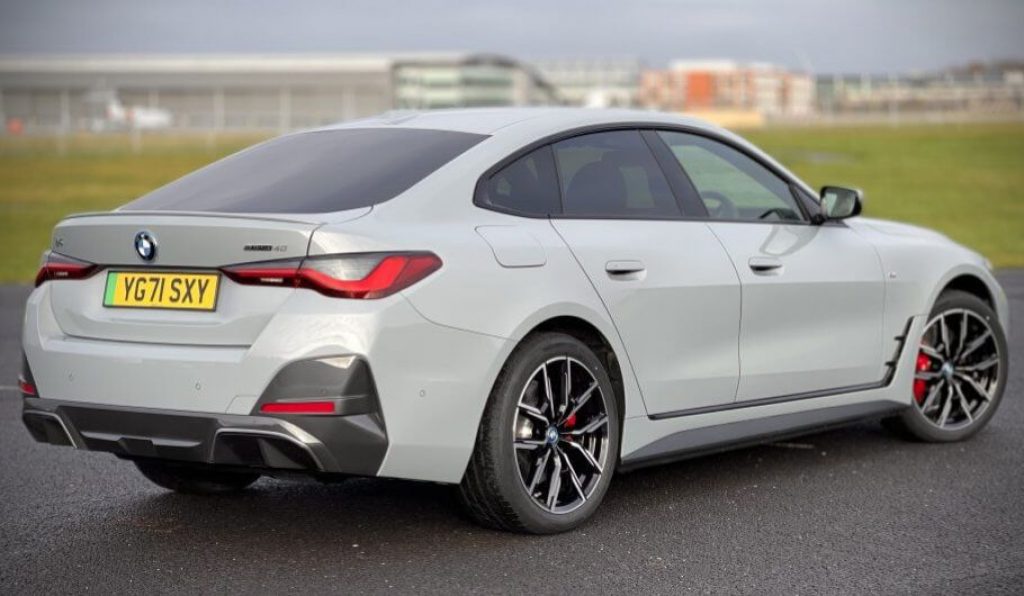 Price: $56,895
Battery Size: 80.7 kWh
Seats: 5
Range: 301 miles
Known For: Sporty driving experience
The BMW i4 eDrive 40 is one of the latest Model 3 rivals, based on the standard gas-powered 4-series Gran Coupe.
Many people fear electric cars because they feel "different." BMW stepped in and solved helped solve that issue by creating an EV that feels and drives like a typical gas-powered vehicle.
The i4 costs a lot more than a base Model 3. However, you get a higher quality interior, all-wheel drive, a better driving experience, and an increased range.
BMW aims to target existing BMW customers with this car. For many years, Tesla has been stealing BMW's customer base in the small sedan segment; therefore, it's about time BMW made something to tackle the competition.
---
3. Hyundai Ioniq 6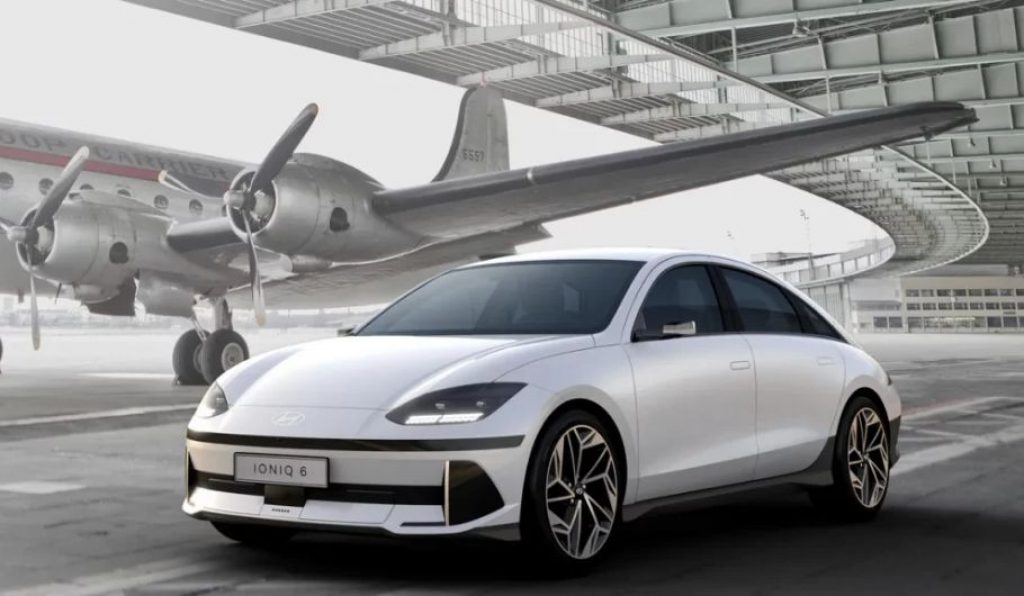 Price: $42,000
Battery Size: 77.4 kWh
Seats: 5
Range: 379 miles
Known For: Radical styling
This is the third Ioniq model after the award-winning Ioniq 5, and you'll either love or hate it for its radical styling.
The Ioniq 6 starts at $42,000 — a similar price to the Model 3 — yet it offers a higher range of 379 miles. Additionally, the aerodynamic shape is a massive factor since it significantly reduces drag.
The interior is pretty standard, with two 12-inch displays. However, the ambient lighting makes the inside look like something out of the Cyberpunk 2077 video game.
Overall, the Ioniq 6 is a unique car that will undoubtedly turn many heads. It may not be to everyone's tastes, but you must credit Hyundai for trying something different and standing out from the crowd.
---
4. Kia EV6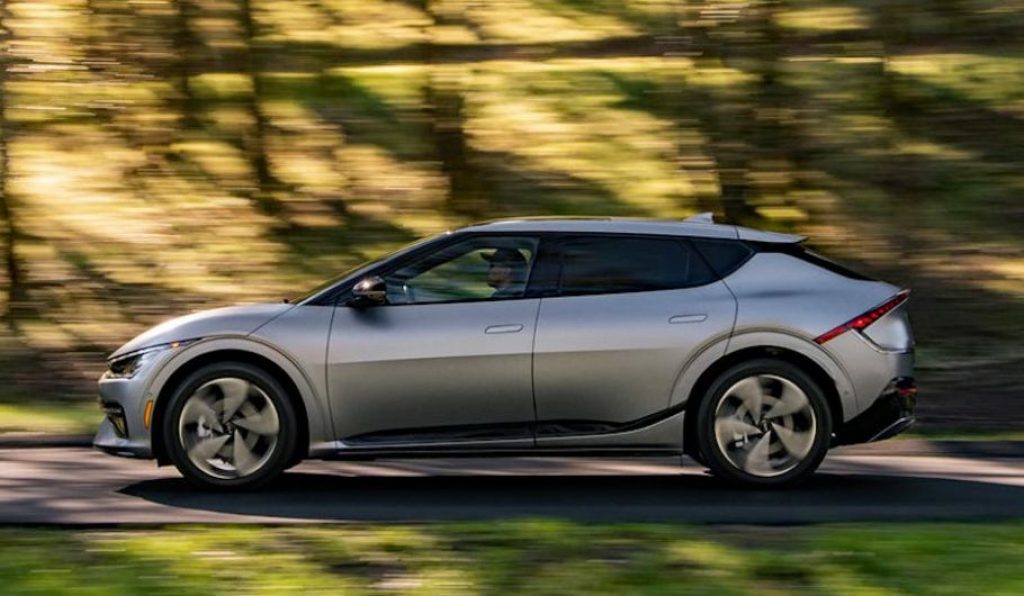 Price: $42,695
Battery Size: 77.4 kWh
Seats: 5
Range: 250 miles
Known For: Car Of The Year 2022
The Kia EV6 is a car that has impressed many motor journalists worldwide, to the extent that it has won the 2022 World Car of The Year award.
This model is one of the fastest charging electric cars on the market, making it a very convenient car to own.
The main advantage Kia has over Tesla is their 10 years or 100,000-mile warranty. This stat has put Kia in the top brands on the JD power customer service survey.
Kia is a brand that genuinely offers phenomenal customer service.
---
5. Chevrolet Blazer EV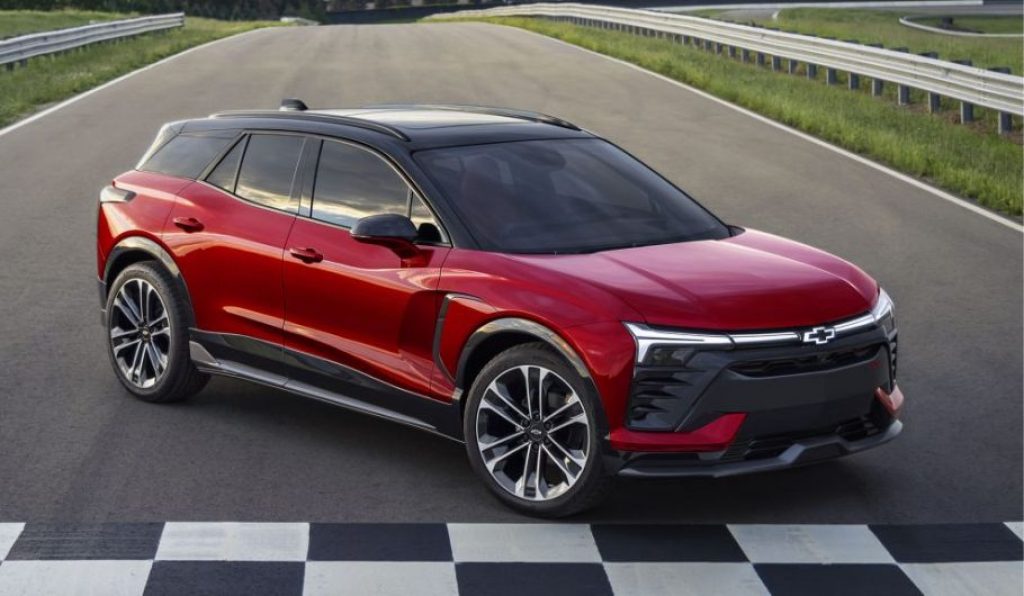 Price: $44,995
Battery Size: 100 kWh
Seats: 5
Range: 247 miles
Known For: Spacious
The Chevrolet Blazer EV is an electric SUV that hit floors very recently, yet we feel it has enormous potential to become a best-selling EV.
Although Chevrolet aims to challenge the Model Y with this car, the Blazer is reasonably priced; it's only a tad more expensive than a base Model 3 and comes with a solid 247-mile range.
Chevrolet has based the Blazer EV on the existing gas-powered Blazer, except it looks far sleeker and sexier than its gas-powered counterpart.
Overall, this car is very muscular and appeals to a market that wants a sportier-looking SUV.
---
6. Nissan Ariya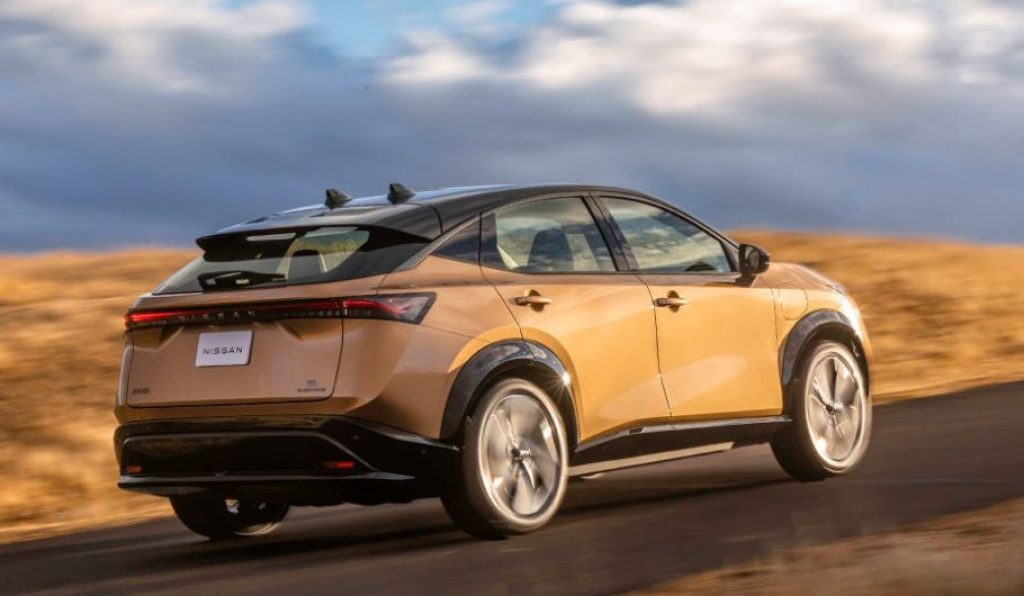 Price: $45,950
Battery Size: 91 kWh
Seats: 5
Range: 304 miles
Known For: App control
The Nissan Ariya is Nissan's first-ever electric SUV, and it joins the EV veteran Leaf in Nissan's electric car lineup. In fact, this EV is heavily targeted at existing Leaf owners who want a more practical option with increased range.
The Ariya is a car that offers a lot of practicality and technology for not much more than a base Model 3 Tesla. Nissan offers this EV in a few trim levels; however, the Venture+ model seems to provide the best value since it is the cheapest and has a very high range.
If you're after a reliable electric family SUV that offers excellent value for money, then the Ariya is for you. It may not be as cool as a Model 3, but it makes up for that in other areas.
---
7. Tesla Model Y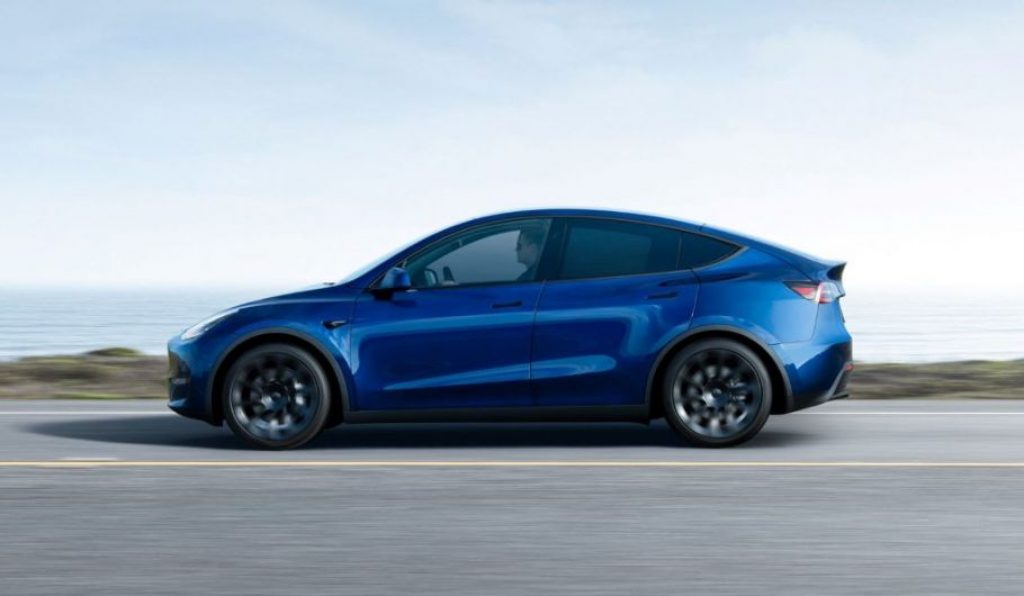 Price: $58,190
Battery Size: 75 kWh
Seats: 5
Range: 318 miles
Known For: being a more practical version of the Model 3
If you want a Tesla Model 3 alternative precisely like the Model 3, then why not just get a Model Y? It's essentially the big brother SUV version of the Model 3, offering everything the Model 3 has, just in a larger package.
Though it's by no means cheap, for the same price as a base Model Y, you can buy a top-of-the-range Performance Model 3. Nevertheless, the Model Y offers a lot of space, comfort, and a decent range of 318 miles.
Tesla's Model Y will probably become Tesla's best-seller since many existing Model 3 owners want something that is slightly more practical. Moreover, many current Model 3 owners are wholly attached to the Tesla brand, so why change?
Related Reading: Top 10 Electric Cars Coming in 2023
---
Final Thoughts
The Model 3 is not an easy car to compete with at all. There's a reason why it sells so well, and it isn't because it's a bargain.
Tesla has worked hard over the years to ensure that its Model 3 outperforms its rivals in terms of sales. Nevertheless, every single year Model 3 alternatives are getting better and better. Companies like VW and Mercedes are expected to launch their Model 3 equivalent in the next few years, which is bound to create even more competition in this already highly competitive market.
But why would anybody want an alternative to a Tesla Model 3? The choice generally comes down to personal preference. Some people are not a fan of Teslas' build quality despite the fact the brand has improved on this.
Other people believe the Model 3 looks too ordinary.
Then some simply have a distaste for Tesla's CEO, Elon Musk, refusing to buy anything he helps manufacture.
Whatever your stance is on the Model 3, these 7 EVs are worth serious consideration; they are great Model 3 alternatives, but they're also great vehicles in their own right.