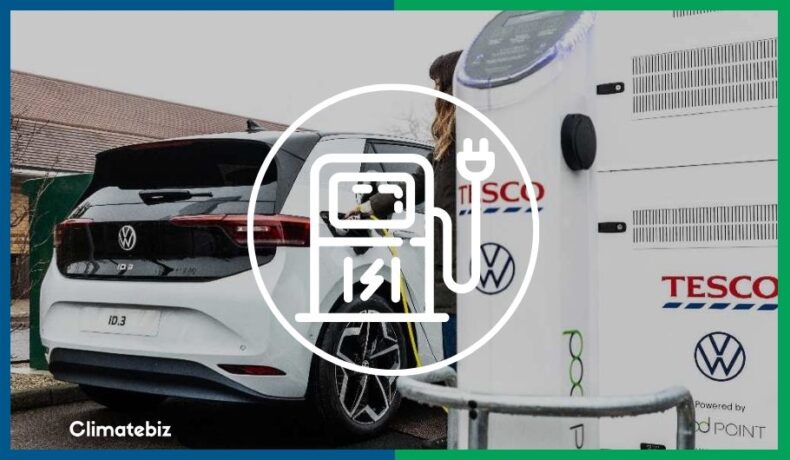 Tesco has been installing EV chargers at their UK stores over the past few years, providing many easily accessible locations to charge your EV. But how exactly do you charge your car at a Tesco, and what chargers do they offer?
The charging bays are based in Tesco Extra and Superstore car parks throughout the United Kingdom and are currently made up of:
7kW (free to use) fast chargers
50kW rapid chargers
22kW (free to use) chargers where 50kW rapid chargers are situated
Tesco maintains a map of all stores with EV chargers installed, showing locations spanning from Helston to Tain. Tesco Extra and Superstore customer car parks are being prioritized in the rollout.
Luckily the newly installed chargers are not limited to Volkswagen vehicles. 7kW chargers are universal and compatible with all types of EVs. Sites capable of DC rapid charging will also offer 22kW AC charging for Renault Zoe drivers.
Foreword
Climatebiz experts design, research, fact-check & edit all work meticulously.
Affiliate Disclaimer
Climatebiz is reader-supported. We may earn an affiliate commission when you buy through links on our site.
How Long Can I Charge My Car At Tesco?
Free and rapid chargers installed at Tesco stores typically have a time limit to facilitate regular access to the points. Pod-point chargers at Tesco stores allow you to charge for 3 hours free of charge, but you'll incur a £20 charge if you exceed that time.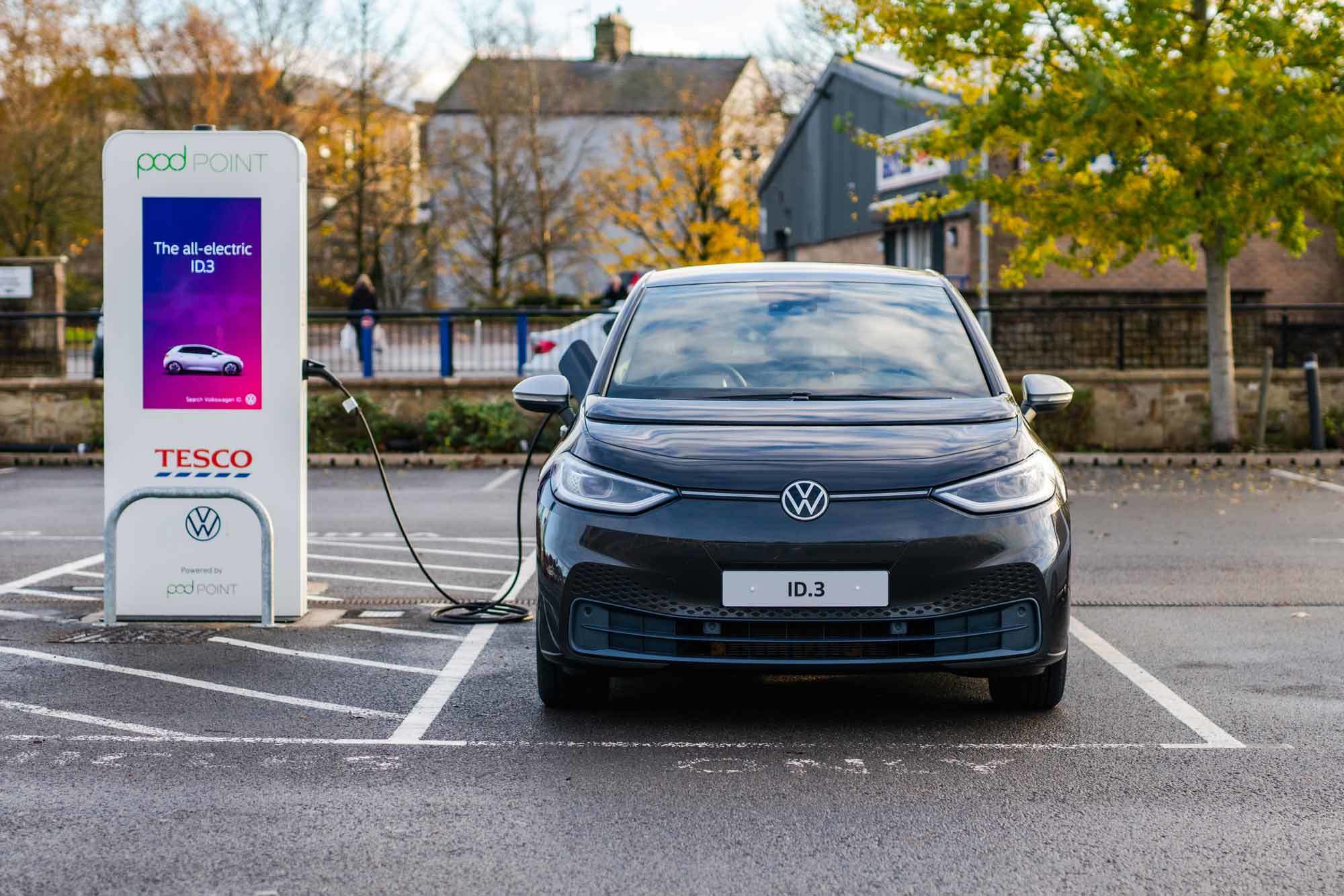 You can charge for more than 3 hours at Tesco if you have sufficient credit and are willing to pay for the extra time and the parking fee.
---
How Much Does It Cost To Charge A Car At Tesco?
Every location included in the rollout will offer free 7kW charging, while selected stores will also provide 50kW rapid DC charging for a relatively low charge.
Stores that currently have 50kW and 22kW installed will offer the use of their 22kW chargers free of charge.
Currently, using a 50kW rapid charger costs 28p p/kWh.
To use one of the charging stations at Tesco, simply download the Pod Point app, plug the charger into your EV and confirm that your EV is charging. All rapid chargers will have a contactless payment option for ease of use.
The app also includes a map showing all the Pod-point charging locations nationwide. Pod point has installed a total of 6200+ public charging points already.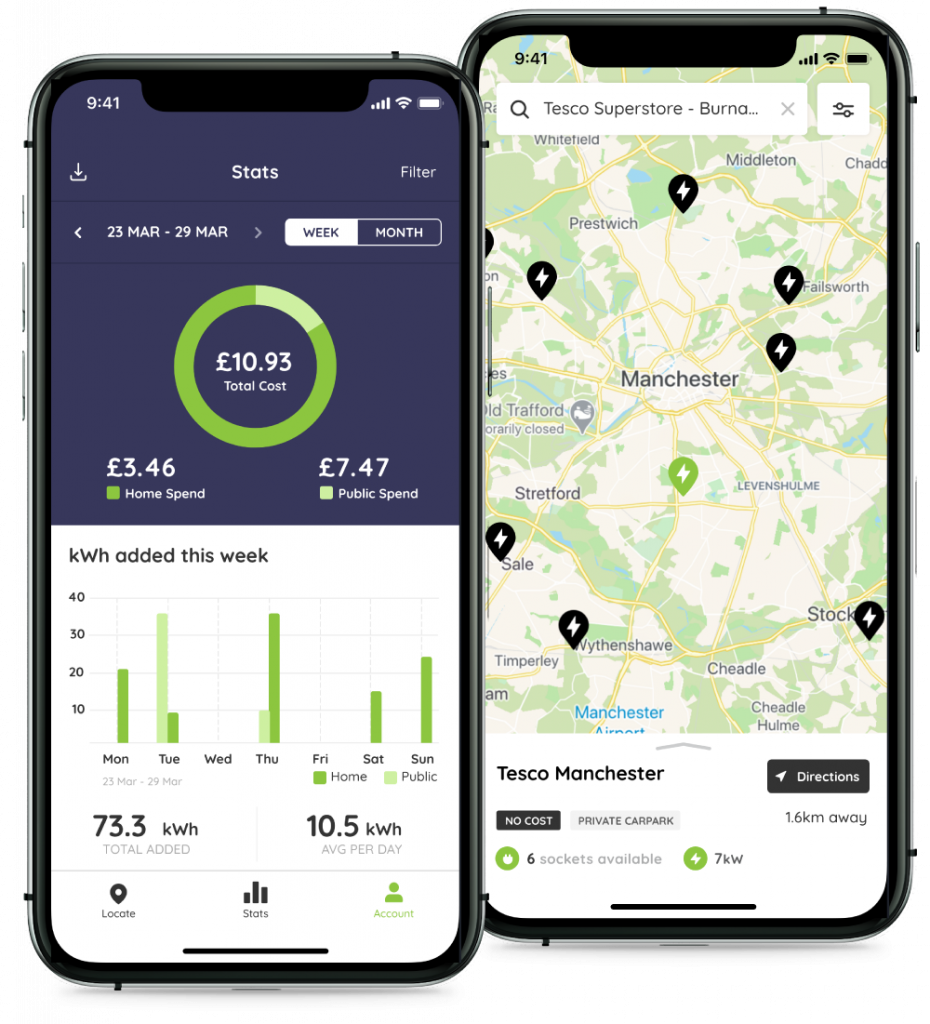 Even though you have free charging for a limited time at Tesco, there may still be parking fees. To offset this issue, kill two birds with one stone — use the free charger on an occasion when you need to go to Tesco.
---
5 Tesco EV Charging Tips
1. Beware Of Parking Fees
Although Pod-point chargers at Tesco offer free charging for 3 hours, the parking cost is only free with a minimum spend. Most Tesco stores only provide 2 hours of free parking for purchases over £5. Please pay attention to the parking costs before entering the parking area to utilize the free charging.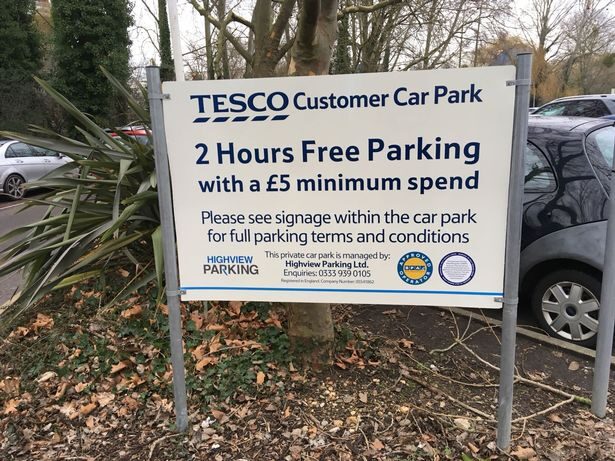 A word of caution: don't think you can exploit the system by exiting the parking every two hours and returning immediately to continue charging.
To avoid excessive parking fees, you need to remain outside the parking for at least 1 hour before returning.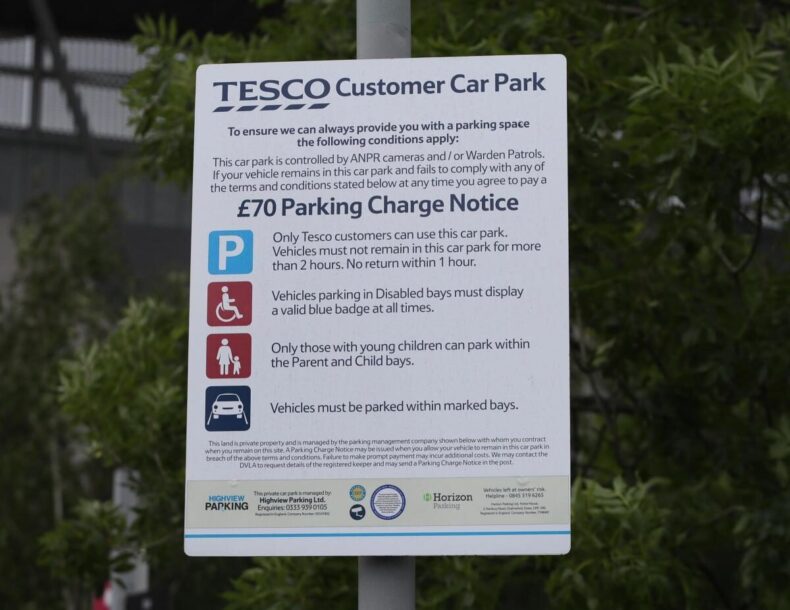 ---
2. Safety First
EV charging stations are occasionally located in underutilized shaded parts of parking areas. Be careful when charging after dark, and always be aware of your surroundings to ensure your safety. It'll always be safer to charge your EV at Tesco during daylight conditions.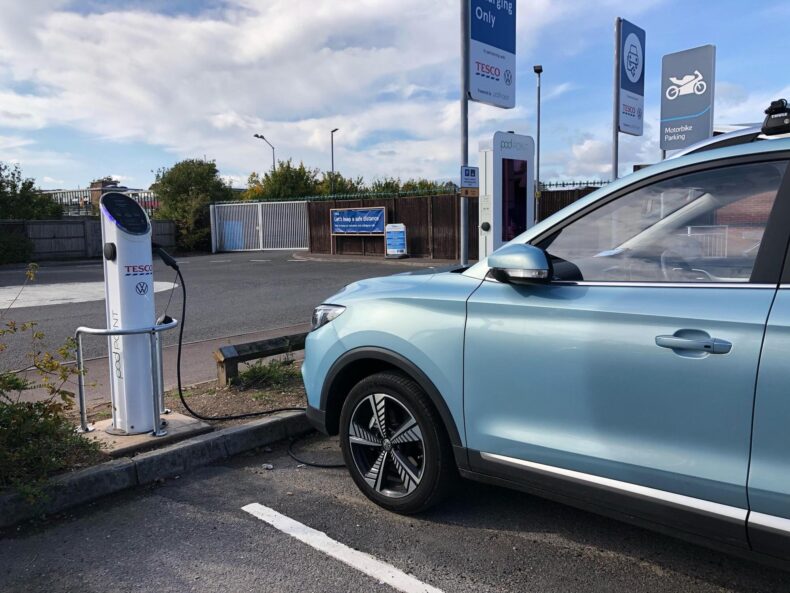 ---
3. Download The App In Advance
It always pays to be prepared in life. This is definitely the case when you want to access a charging station that requires you to verify your ID and enter your details. Download the app and register your account by entering your information and verifying your credentials before leaving home or work to use the free EV chargers at Tesco.
This will save you time and frustration when you're in the parking area, and your 2-hour parking limit is running out.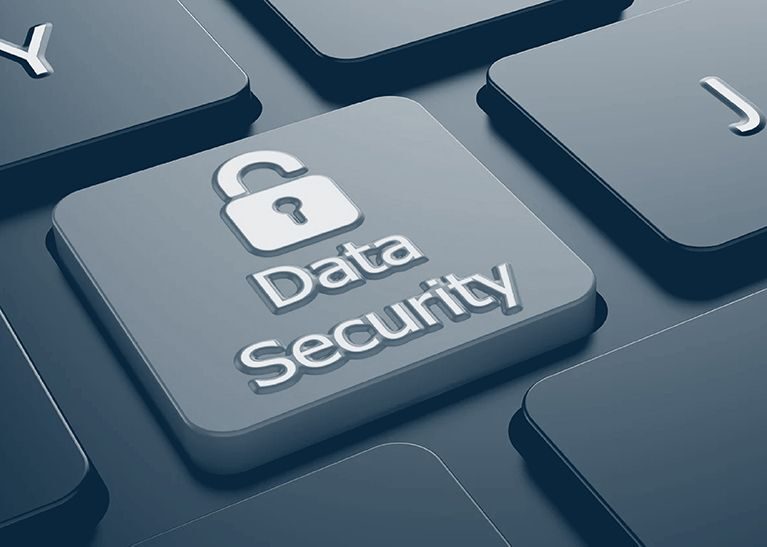 Personal data security is always a concern. Luckily Pod-point uses secure HTTPS data encryption to prevent unauthorized access to your charging data. Within Pod Point, only the following teams can access your data:
Network Assurance: for support and diagnostics.
Data: assesses and manages the data for analysis.
Software: maintains the software which stores the data.
---
4. Know How To Unlock Your Charging Cable
The charging cable is locked to your car when you lock the car doors for safety. So, when attempting to remove it, you might find that it's locked in place.
Most times, you'll need to stop the charger with the app. This will allow you to remove the locked cable from the charging point.
To easily remove your charging cable from your EV's charging port, you merely need to unlock your car doors.
---
5. Plan Your Charging Schedule
If you intend only to use public EV chargers, you'll save yourself a lot of frustration by planning your routes and charging times. Make the most of your 2 hours of free charging and payment of the parking fee by doing your shopping and other admin at the same time.
You have up to 3 hours of free charging, so make the most of it.
---
Final Thoughts
Charging your EV at Tesco can be convenient and save some money for other necessities, so use this service to your benefit.
As with all things in life, planning is key to success. Plan ahead by downloading the app and registering your account before you attempt to use the free charging stations at Tesco. Plan your charging to coincide with tasks where you will need to use Tesco parking anyway, as you might have to pay a parking fee.
Remember: the free charging has a time limit of 3 hours, so make sure you do not exceed this to avoid incurring costs.