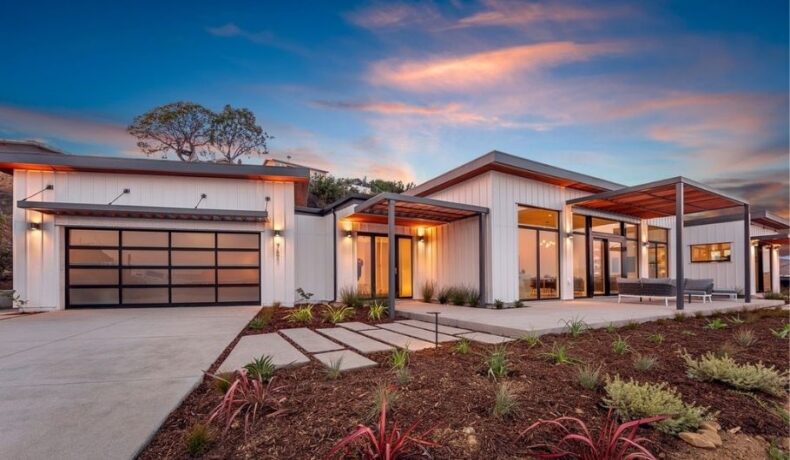 Prefab homes have become a wonderful alternative for homeowners looking to buy or build their very own homes.
But the process can be pretty overwhelming for some; which type of home should you buy, how much do they cost, and where can you buy them?
This article serves as an expert guide to prefab houses and everything you need to know about them.
Once you're done reading, you'll be more than equipped with all of the necessary knowledge to go about purchasing your very own prefab home.
Foreword
Climatebiz experts design, research, fact-check & edit all work meticulously.
Affiliate Disclaimer
Climatebiz is reader-supported. We may earn an affiliate commission when you buy through links on our site.
---
What Are Prefab Homes?
'Prefab' is short for prefabrication. So how does this relate to the construction industry? To put it simply, builders construct an item off-site, transport it on-site, and finally, they install it.
This process offers greater control over the item's production process. This produces an item that's high quality, efficient and cost-effective.
Therefore, it stands to reason that a prehab home is built off-site and installed on-site, i.e, your property.
In this instance, parts of the home are constructed in a factory or warehouse setting. After manufacturing, the home – in pieces or as a whole – is transported to the plot. At this point, a local contractor should be hired to ensure that the house is installed properly and that it meets the necessary regulations and codes.
Having a prefab home comes with a number of benefits:
Less Expensive – Due to the home's factory creation process, the home is considerably cheaper to build and produces less construction waste.
Attention To Detail – When constructing a prefab home, builders can pay closer attention to detail. As a result, prefab homes have better air control making the home more sustainable. In fact, homes that regulate themselves are called passive houses.
By now you may be wondering if there are different types of prehab homes. If you thought to yourself, "hmm, I think so", you'd be right!
Let's have a look at the different types of prefab homes available. They are:
Manufactured Homes
Modular Homes
Panellised Homes
Shipping Containers
Manufactured Homes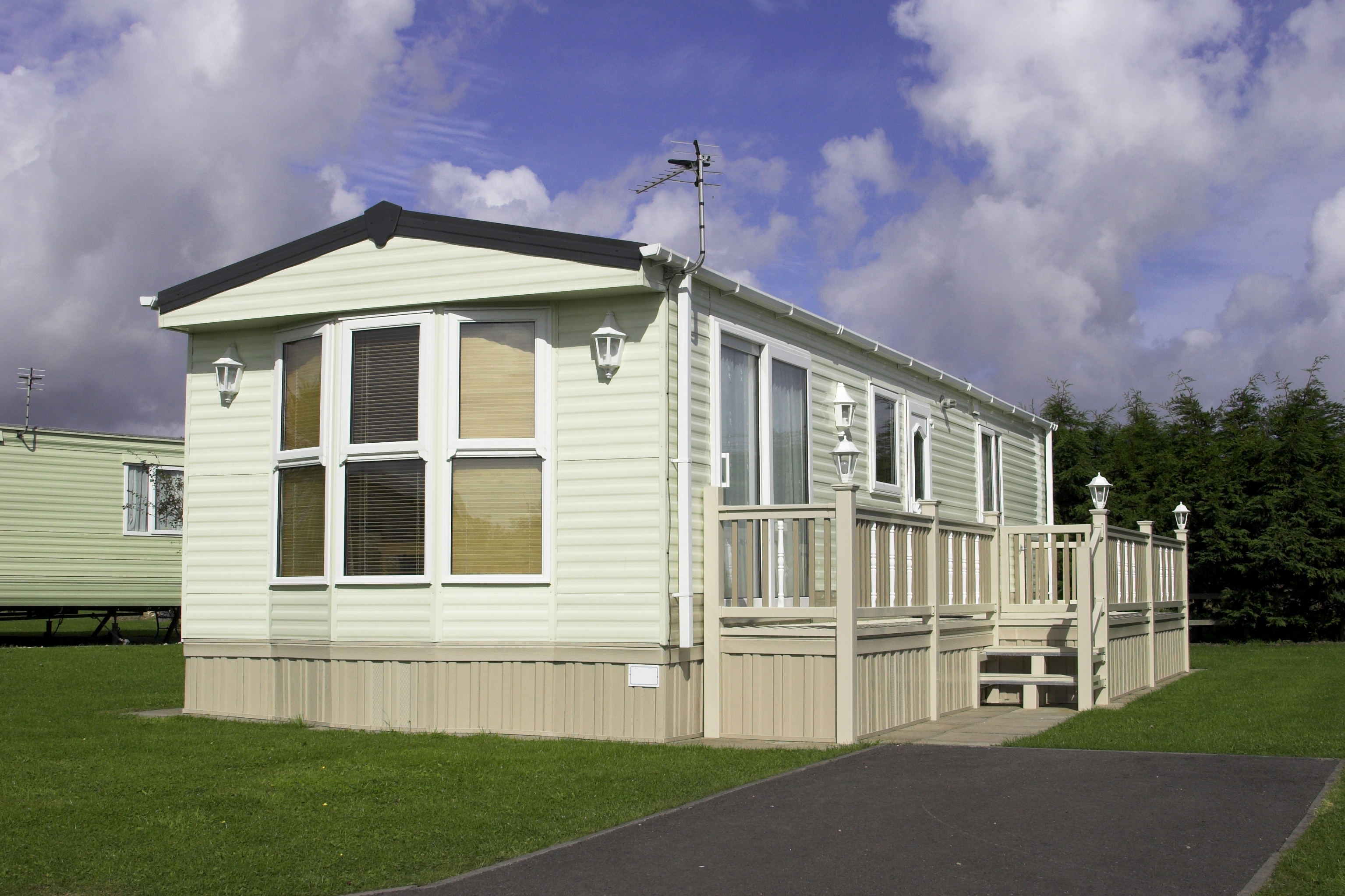 This type of prefab home is constructed as a whole and then shipped to your plot. When it arrives, a crane is required to lift the house off the freight truck and onto its foundations. A local contractor is required to ensure that the plot is up to code and to cast the foundation.
Modular Homes
Modular design is a concept that breaks down the architecture into smaller parts. The best part of modular design is that each module connects seamlessly to the next.
Modular homes are built in a factory setting, with great attention to detail applied to each module. Then, each module (which could either be whole rooms or simply walls that fit together) is shipped to the plot.
Again, many prefab companies don't supply installation so it's vital to employ a local contractor. It's important to check what your prefab package includes while deciding which home to purchase.
Panelized Homes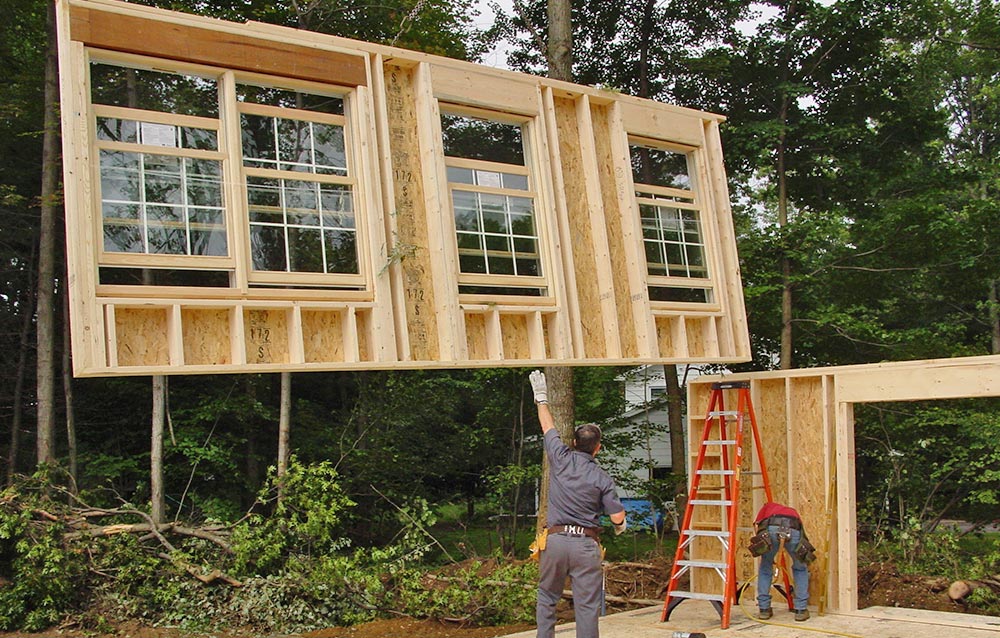 With this type of prefab home, the panels are built in a factory setting and then installed on-site. This prefab package often includes experts that install each panel.
Each panel is completed, including glass windows and exterior finishes. Contractors then need to install insulation, electrical wiring, and interior finishes to the wall.
This type of prefab home is a shining example of an extremely sustainable house capable of cooling itself passively.
To learn more about passive cooling, you can read our article
here
.
Shipping Containers
Shipping container homes have taken the world by storm. They offer the opportunity to up-cycle a shipping container and turn it into a beautiful, sustainable home.
However, it's hard for you as a homeowner to get your hands on a shipping container and simply turn it into a home. So to make things simpler there are a number of companies that offer prefabricated shipping container homes.
These homes are completely customizable, offering you total control over how you'd like your home to look and feel.
Shipping container homes are similar to manufactured homes in that they're shipped to the plot as a whole. Once there, a contractor would set it onto its foundations and connect it to the power grid.
---
Are Prefab Homes Cheaper Than Buying A House?
This is a topic that's up for much debate.
This study states that prefabricated homes are more expensive than building conventional homes.
Certain literary sources such as "Prefab Architecture" by Ryan Smith say that prefab architecture is slightly cheaper than conventional homes.
However, modular home manufacturers have stated that you can save up to 20% when buying a prefabricated home.
The Bottom Line
What it all comes down to is the specific circumstances for each project. Sometimes prefab homes have higher costs when it comes to site analysis or laying the foundation. On the other hand, conventional homes have higher labour and material costs.
When a prefab home is constructed, it uses pieces that are mass-produced. Timber studs are cut to size on a large scale, with each home requiring the same studs. The same is said for windows, flooring, and roofing. Being able to mass-produce these elements allows for cheaper construction as well as less waste and material.
The cost also depends on which type of prefab home you're buying. Some manufactured homes will be cheaper than panelized or shipping container homes that have the same square footage.
Cost Comparison
When looking at the median price of a prefab home, you're looking at $50 per square foot. However, this does not include labor costs, delivery fees, electrical fittings, foundations, or site analysis. When you add all that to the price, it rounds up to about $110 per square foot.
According to Realtor.com, Americans can expect to pay an average of $120 per square foot. But this depends heavily on the neighborhood and city.
---
How Long Does a Prefab House Last?
Once a prefab house has been built, it can be treated as if it were a conventional home. In fact, the only difference between them is the construction method used. Prefab homes are made mostly out of the same materials that a conventional home is made from.
Brick and mortar homes can last up to 100 years but the average lifespan of a house is 50 years. After that, your home will require higher maintenance as materials will need to be replaced or repaired. The same can be said for prefabricated homes.
The main factors that influence how long a prefab house can last are:
Climate
Location
Materials Used
Type of Prefab House
---
Do Prefab Homes Hold Their Value?
As previously mentioned, after a prefab home is built, you can treat it as if it were a traditional home. A prefab home would hold its value just as a traditional home would.
Prefab homes appreciate in value just like normal homes would. The longer you stay the owner of the home, the higher its value.
In fact, there are a few aspects of a prefab home that could even increase their value. Depending on the principles applied, a prefab home is more sustainable than a traditional home. Having a sustainable home could increase its value, especially as we move to a carbon zero future.
That said, it's important to keep in mind that all homes are subject to the local property market.
---
Are Prefab Homes Safe?
Prefab homes are safe and sturdy. In some cases, prefabricated homes are safer than conventional homes.
We need to keep in mind that prefab houses are built in the controlled environment of a factory. This means that the quality of construction is highly monitored and not subject to external forces like the weather.
Manufactures pay close attention to detail, ensuring that all gaps are sealed and bolts tightened. The laborers used to build prefabricated homes are skilled at their job due to the mass manufacturing process.
Not only that but prefab homes are also manufactured with the fact that they need to be transported in mind. As a result, prefab homes are built from durable material that will not wear or tear during transport.
When it comes to building a conventional home, the construction process is uncontrolled. Rain and wind affect the building process and the quality of labor varies depending on their expertise.
---
5 Examples of Prefab Homes You Can Buy Today
In this section, we have selected 5 different examples of prefab homes that are on the market today. We've tried to include a variety of options but there are many more manufacturers out there!
Thanks to Dwell (a home design magazine), you can find a list of prefab house manufacturers here.
Nest – Roombus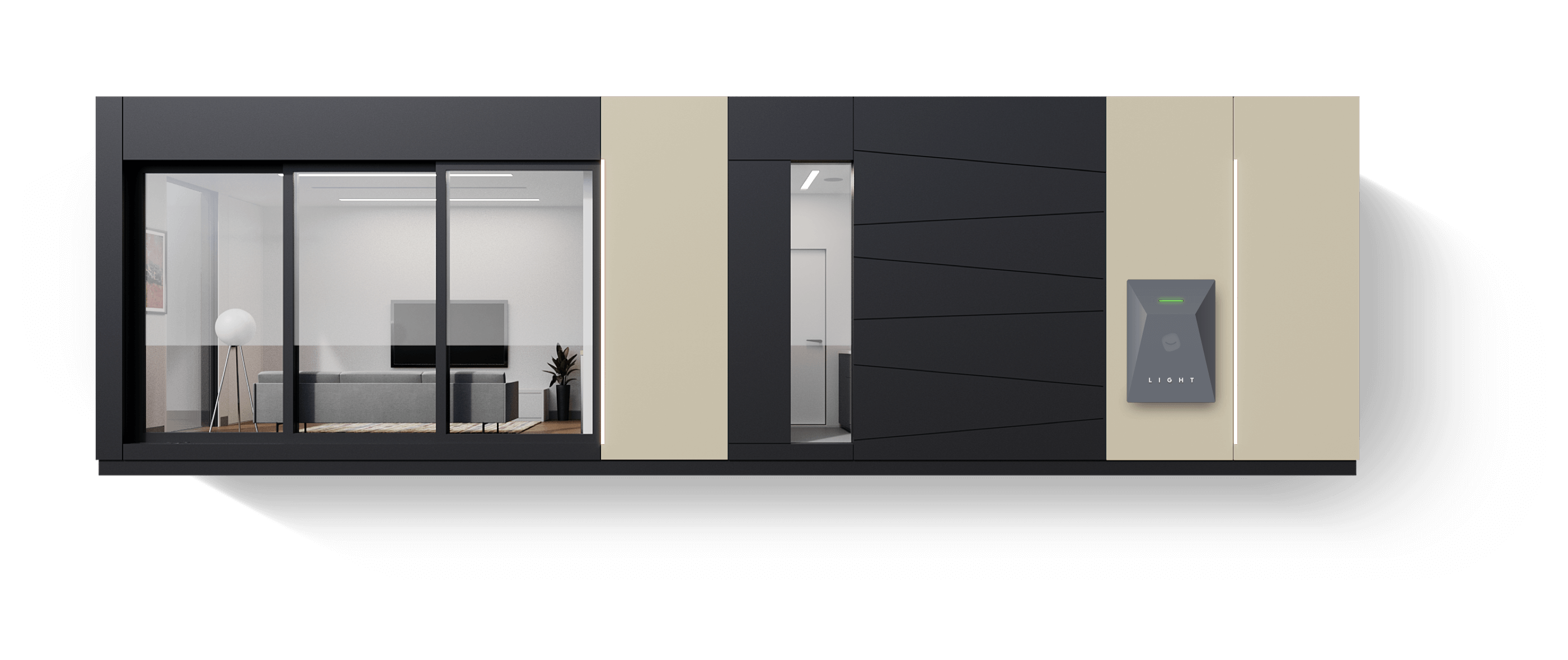 480 SQFT
1 Bathroom || 1 Bedroom
$89,000+
Nest by Roombus is a compact smart home that's pretty impressive!
One such highlight of this home includes an operating system designed specifically for the home. This system allows you to lock the front door, switch on lights and set up different user profiles. The home also includes built-in speakers, smart climate control, and cameras for enhanced security.
The windows are powered, meaning that with a press of a button they can let light in or block it out completely. Additionally, the whole home is powered through solar panels installed on its roof.
The home is customizable, allowing buyers to change the spaces to their needs. Nest also comes in red, black, white, pink, teal, and yellow. However, customizing your Nest will add to its initial cost.
The only downside is that this model has not been launched yet but you can reserve yours now. Click here to find out more.
Zum – Unity Homes
1,085 – 1,967 SQFT
1 – 2 Bathrooms || 1 – 4 Bedrooms
$305,000+
The Zum by Unity Homes offers a prefabricated home that all generations will love. With customizable interiors and sizes, Zum offers beautiful open living spaces and private bedrooms.
One of the best parts about Zum is that it has been recognized as a Zero Energy Ready Home. Earning this award means that the home meets outstanding levels of energy savings.
The Zum comes in a variety of designs, boasting beautiful exteriors and outdoor patios. You can find out more about this prefab home here.
Connect 6 – Connect Homes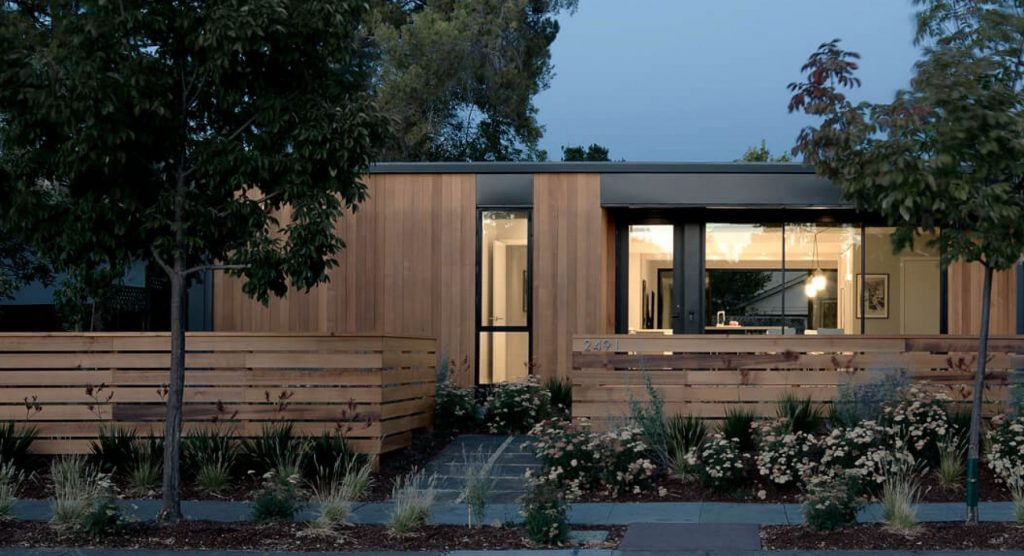 1,920 SQFT
2 Bathrooms || 3 Bedrooms
$576,400+
Connect 6 is an open plan, steel-framed prefab home manufactured by Connect Homes. It offers a beautiful modern kitchen that acts as the heart of the home.
The home has smart technology installed, including climate control and light/shading control. It uses an ERV air filtration system to reduce heat loss, making the home more energy-efficient.
The price of the home does not include the cost of site work, which adds an additional $77,000 to the total cost. Bringing the cost up to $653,400.
Click here to find out more about Connect 6.
Royal palms – Dvele
2,234 SQFT
3 Bathrooms || 4 Bedrooms
$530,000+
This steel-framed prefab home offers a modern living experience perfect for any family.
This home comes with a master bedroom with an en-suite bathroom as well as two built-in wardrobes. The middle of the home is a spacious open-plan room that connects the kitchen, living room, and stunning patio.
The exterior of the home can be customized for additional costs, with 5 other finishes to choose from.
Click here to find out more about Royal Palms.
LivingHome – Plant Prefab
3,182 SQFT
3.5 Bathrooms || 4 Bedrooms
$700,000+
RPA LivingHome 3 by Plant Prefab is a certified passive home! Having a prefab home that is a certified passive home can save you up to 90% on your energy bill. Not only that, but it's a sustainable option for anyone who wants to decrease their carbon footprint.
Designed by Richard Pedranti, this home is a luxurious option for almost any family with a big budget. The home includes a master bedroom with an en-suite bath and a walk-in closet. It also includes a swimming pool, garage, and spa.
The downside? All the costs that aren't included in the manufacturing price. After adding costs such as site work, transport, installation, and permitting, the total comes to $1,904,000.
Follow the link to learn more about the prefab passive house.
---
Final Thoughts
Prefab homes are a great option for those of you looking to build your own home and save some money in the process. Additionally, they hold their value just like traditional homes, making them a solid investment.
What's more, they offer a great sustainable option for those looking to decrease their carbon footprint. Due to the home manufacturing process, less waste is created and time and money are saved.
The only downside to prefabricated homes is the hidden costs. The cost of prefab homes doesn't always include expenses such as transportation, installation, and site works.
We hope you've enjoyed this guide to prefab houses and that you've found the answers to your much-needed questions!