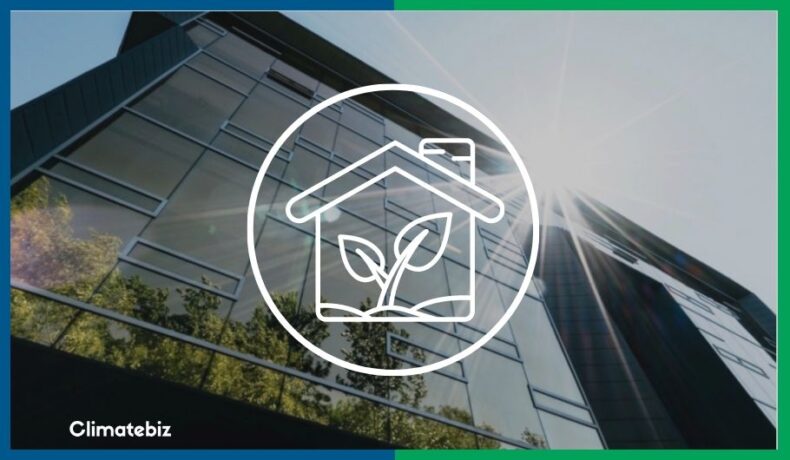 LEED has put itself at the forefront of the green building market; it is arguably the rating system of interest in over 167 countries. With nearly 100,000 commercial buildings to its name, this system is worthy of interest if you attempt to make your homes or workplaces greener. In this article, we will check out the pros and cons of LEED certification.
The benefits and drawbacks of LEED are varied, and whether or not you pursue certification will depend on your reasonings. LEED-certified buildings will improve your holistic sustainability understanding and ROI, yet the benefits may not be as high as perhaps claimed.
Regardless, if you´re willing to spend more on cleaner and healthier technologies for your home and you want to get certified, LEED will not incur much of a price increase.
Stay tuned to see the pros and cons of the LEED certification system!
Foreword
Climatebiz experts design, research, fact-check & edit all work meticulously.
Affiliate Disclaimer
Climatebiz is reader-supported. We may earn an affiliate commission when you buy through links on our site.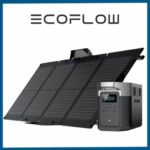 Use our coupon code to grab this limited deal from EcoFlow while it lasts. Back up your home during power outages with the DELTA Max + 110W solar panel.
---
10 Advantages Of A LEED Certification
Let´s start with the pros of the LEED certification, and then the cons.
1. It Is The Most Recognized Green Building Rating System
In a study of the top Fortune 200 companies, most of them are users of LEED and members of the US Green Building Council. Additionally, in a survey of these companies, it was found that: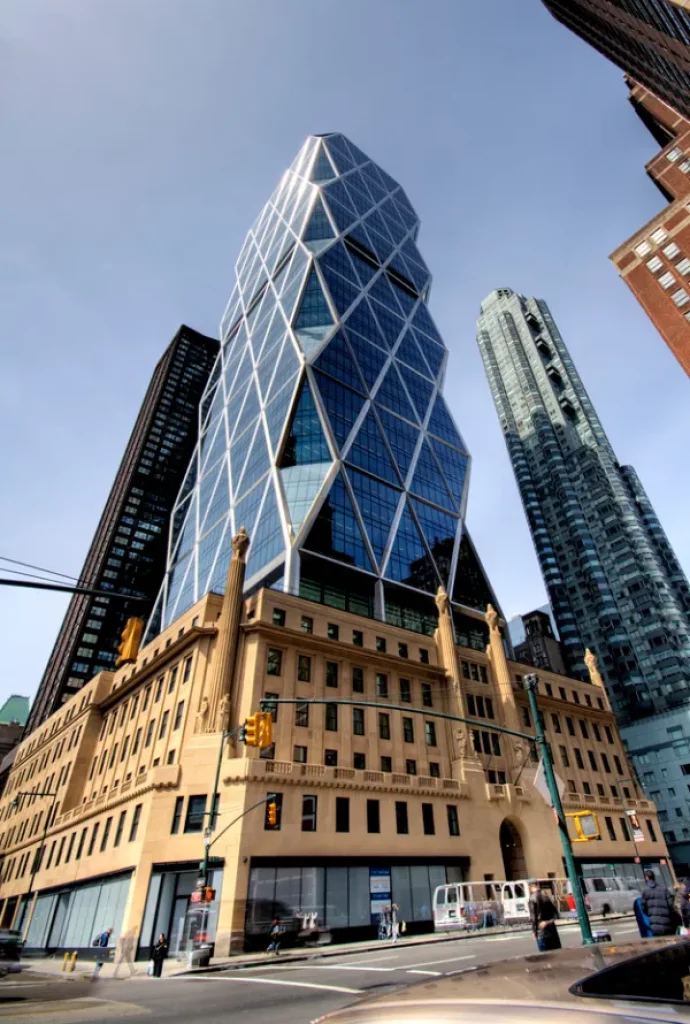 82% of survey respondents are likely to continue using LEED over the next three years for new construction or retrofit projects
60% of surveyed companies believe LEED positively impacts their return on investment (ROI)
70% stated they pursue LEED as a means to save money by being more energy efficient
80% agree that LEED is a key way their company communicates sustainability efforts to stakeholders
---
2. It Is Recognised As A Way To Validate Your Sustainability Efforts
As previously mentioned, LEED is the most globally recognized rating system. A LEED certification will immediately grant you sustainability credentials. Its presence in over 167 countries is there for a reason; global trust in the system.
If you're looking for sustainability certification, they may not be a better certification body with whom to do it.
Additionally, LEED is being referenced by several US local governments and federal agencies.
---
3. LEED Is Still On The Rise
In 2006, there were 296 LEED-certified projects in the United States. This increased to over 67,200 in 2018. It's therefore evident that LEED is not just a one-off thing. Since its inception in 1998, it's only continued to grow.
This could be due to various factors. What we do know, though, is that its systematic approach and versatility are making it more and more sought after globally.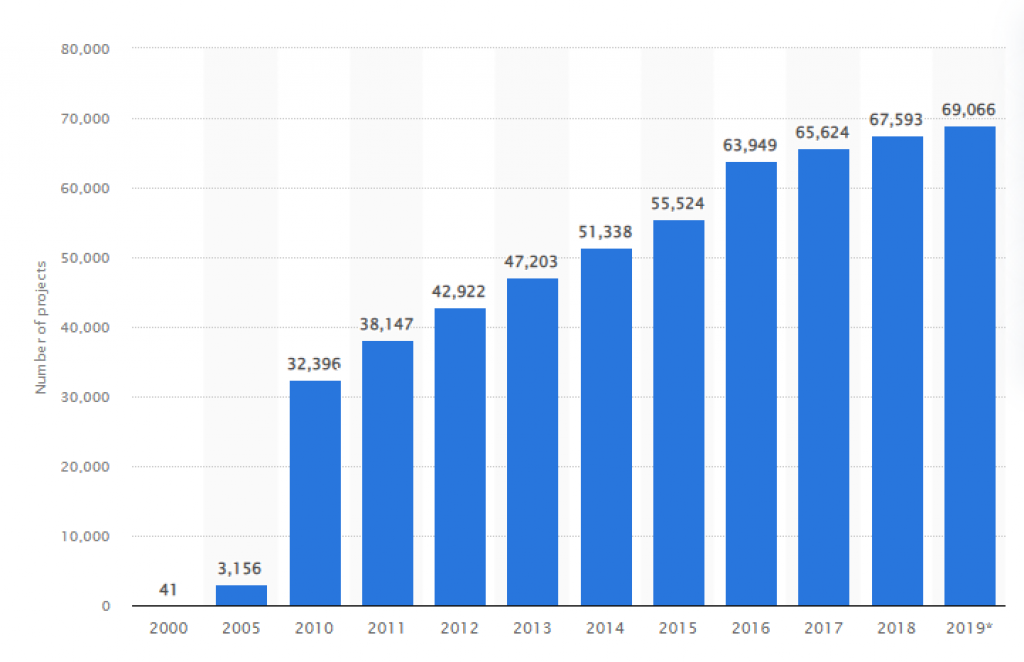 ---
4. Understandable Framework
Combining various sustainability concepts in one system with a hierarchal approach is no easy feat. Yet, LEED for Homes consists of 60 credits in 9 separate categories (e.g., water, energy, materials, indoor air quality), all weighted according to a standard metric: points.
This approach has led to many other rating systems following a similar structure. Such structures are typically more local than LEED´s global focus, such as GSAS (Qatar) and Estidama (Abu Dhabi) in the Gulf region and CASBEE from Japan.
---
5. It Will Provide A Return On Investment
Studies have shown that LEED provides a positive ROI. The Pacific Northwest National Laboratory (PNNL) report indicates that green buildings use 25% less energy and 11% less water than non-certified buildings. On top of this, maintenance costs were also reduced by 20% for some new constructions.
What´s more, and maybe especially relevant for those interested in LEED Homes, the certification has been linked to higher real estate value. A McGraw-Hill Construction SmartMarket Research Study found that new buildings were 10.9% more valuable and retrofit buildings 6.8% higher.
This, in turn, links to increased rental rates too. A report from USGBC found that LEED-certified buildings demanded the highest rents.
So, all in all, it seems that economically your higher upfront investment will be worth it in the near and distant future.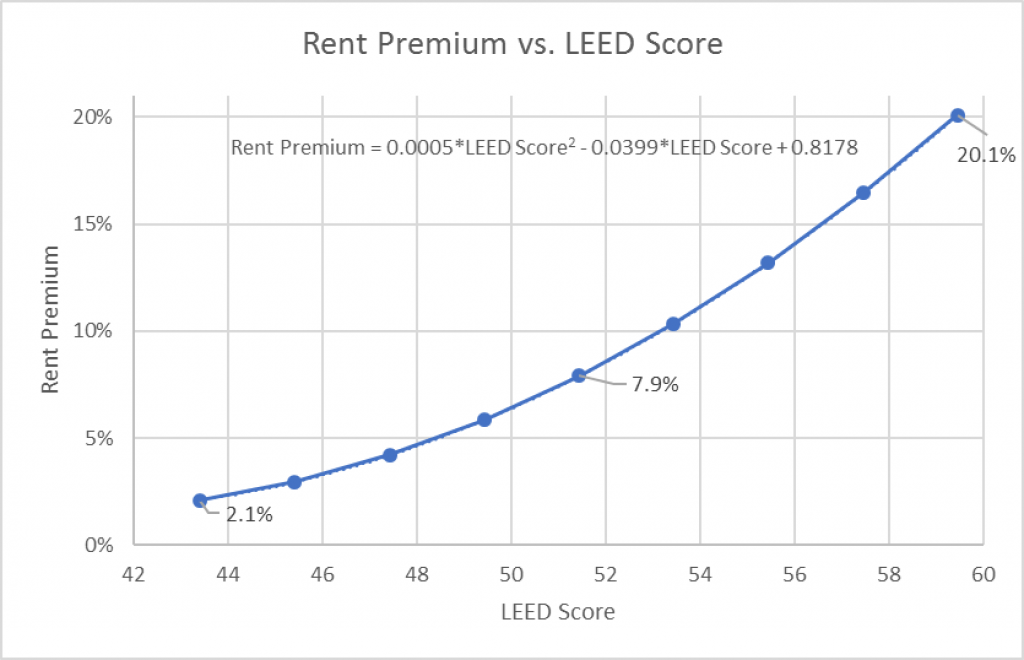 ---
6. Improved Resource And Energy Consumption
The LEED rating system provides excellent guidance on such practices in a world where natural resources are becoming increasingly depleted — we need to reduce, re-use, and recycle as much as possible!
Numerous LEED credits support such practices as Environmentally Preferable Products, Construction Waste Management, and Material-Efficient Framing. Taking the first as an example, it promotes local production and/or bio-based and reclaimed materials.
---
7. Improved Indoor Air Quality
LEED-certified buildings offer better air quality than non-certified buildings; this is beneficial not only for users but the environment. In truth, it is likely due to LEED´s HVAC-based credits.
These HVAC systems use antimicrobial and anti-allergy filters to ensure the generation of purer air. As a result, they reduce the risk of viral fever, coughing, and sneezing from air impurities. Additionally, you can enjoy improved air quality and healthier living.
---
8. Fosters Green Public Relations
With the current global environmental crisis, people are starting to realize that business-as-usual needs to change. This global shift in mindset is leading people to change attitudes.
With increasing global encouragement, such rating systems help foster public relations and also help build a LEED community in the long-term, as seen from the LEED Accredited Professional certification.
This leads to creating a positive impact in society, where people adopting more sustainable construction and living practices is not always an easy task.
---
9. Improved Workforce (In Office Spaces)
Perhaps linked to point 7, but a link has been found for LEED applications in workspaces with reduced sick leave. The improvements in general health lead to an increased level of employee productivity.
Since employees were happier in general, increased productivity resulted in increased worker satisfaction. This would also be beneficial for reducing burnout.
With the current increase in WFT (work from home), such aspects of the LEED rating system may be of prominent interest.
---
10. Promotes Lifecycle Thinking
You usually just consider the immediate costs and environmental benefits, but the LEED system spurs users to think not only about the short and long-term. Such a mindset is critical for long-term sustainability.
Some example credits are Durability Management, Energy and Water Metering, Homeowner Education, etc. These ensure that once a user achieves certification, it's all done and dusted and that the user is motivated to keep on improving.
A study in the Journal of Environmental Science and Technology found that life cycle environmental and human health impacts vary. Still, LEED´s consideration of energy sources and building efficiency will allow such systems to continue to drive market change.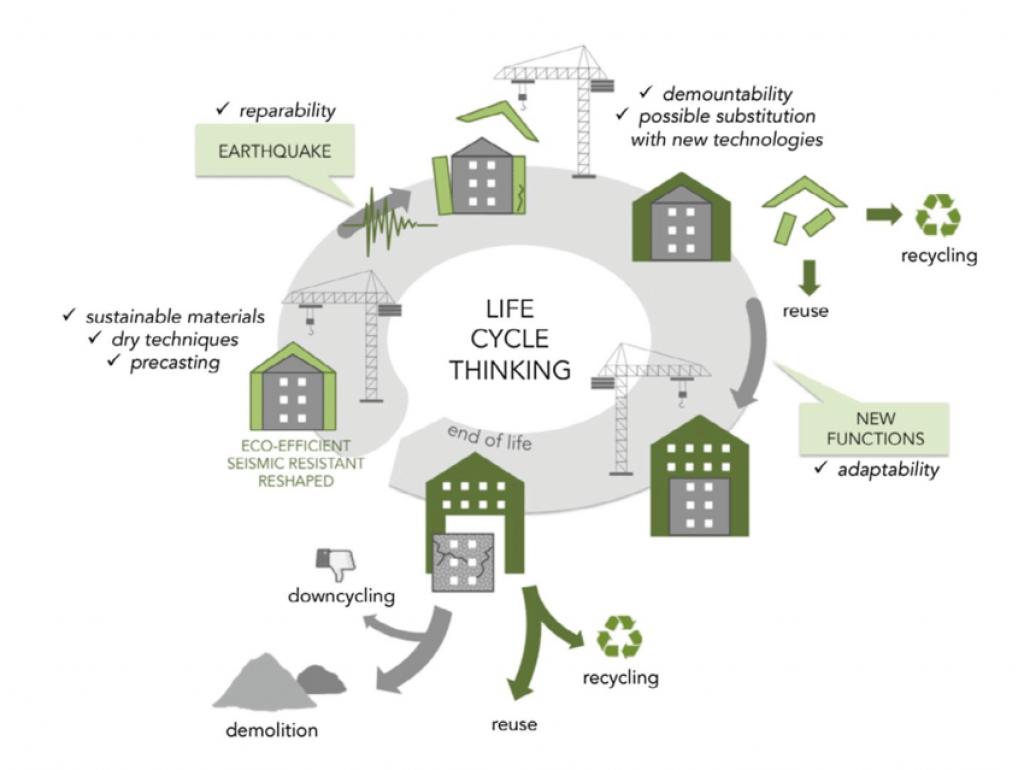 ---
10 Disadvantages Of A LEED Certification
Now we´ve looked at the pros, let´s also look at the cons of the LEED certification.
---
1. Costly Certification
For wanting to reduce your home's energy and resource consumption, you should be the one being rewarded. So, it may be a deterrent to paying for certification and a plaque for your work to be recognized.
If you were looking to get LEED Home certified, you would have to spend $225 on a registration fee and $300 on a certification fee. Additionally, you'll likely have to pay more for a verification fee and a reference guide (if desired).
---
2. High Initial Capital Costs
On top of certification, you must also consider the high capital investment you need to make upfront. An energy-efficient door can set you back between $732 and $ 1095 for a basic model. If we talk about actual energy-saving systems, an EV solar-powered charging system can set you back around $20,000, while a ground source heat pump costs $10,000-50,000.
---
3. Promotes "Status Symbol" Mindset
The LEED certification and plaque could be considered by some a status symbol and develop a green building hierarchy. Additionally, in a study in the Journal of Environmental Science and Technology, LEED was recognized to have performance- and marketing-based credits. The need for the latter would infer that the intentions may not be purely to save the earth but also to promote self-worth.
---
4. Doesn't Always Do The Job
LEED has one fatal flaw.
That is that you could still get LEED-certified despite the unsustainability of your surrounding area. Be that if you´re in the desert or just a parking structure. If your building fulfills the criteria, you´ll get certified.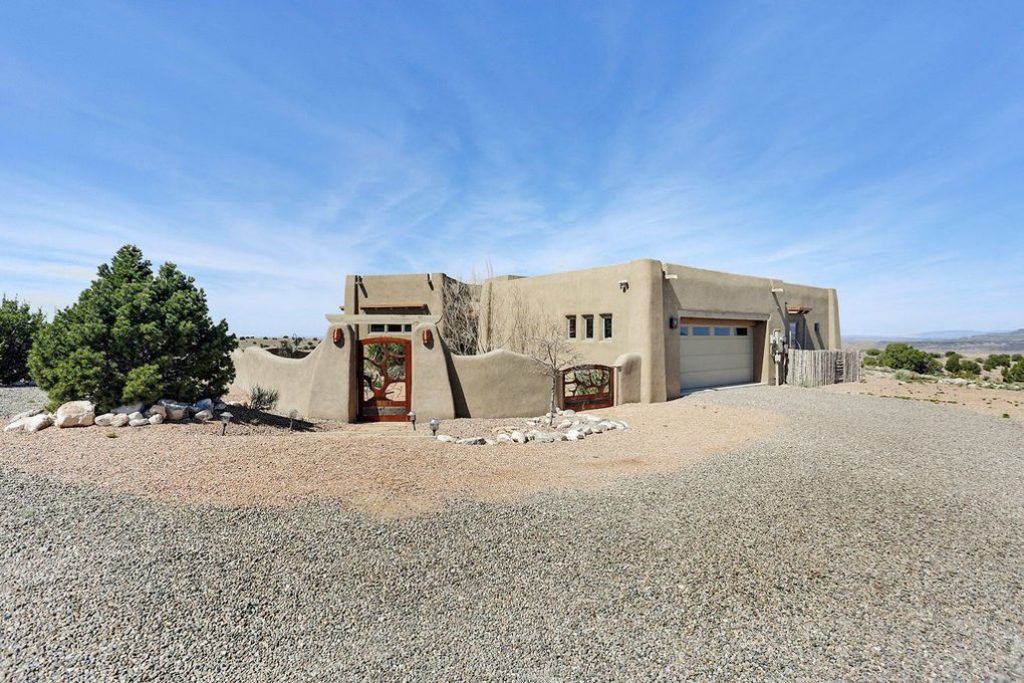 ---
5. Overlooks Aspects Of Environmental Sustainability
The LEED framework defines the threshold for building sustainability. So if your idea of sustainability does not fit in with this system, you will likely not get points for it (except for maybe in the innovation category).
---
6. Requires Time And Energy
The LEED rating system is complex for non-experts. While it has a systematic framework, it would still require much study. You would also need to plan strategically for which credits you want to prioritize; it may be unviable economically and timewise to pursue all credits.
For example, for LEED Homes, there are many credits up for grabs, and many are scalable. For example, the Annual Energy Use credit in the Energy and Atmosphere category can get you up to 29 points; that´s 26.4% in one credit. Yet, it's scalable, and you may not see it worth the effort to invest to reach a 100% energy saving from LEED´s benchmark for 29 points, but rather only achieve a 25% reduction for 23 points.
If you´re still struggling to get your head around LEED, please check out our intro guide
here
.
---
7. Promotes Point Hoarding
When undertaking a LEED certification, you may be able to compare it to a point-scoring exercise. That is what it is, as the standard metric between the LEED sustainable best practices are points. But in the end, it also incentivizes you to think about how many points you can rack up, per unit cost, for example.
For example, there are significant limitations to someone relocating their home, so it's half a mile from other services buildings (i.e., supermarkets, banks, restaurants, gyms) for community resources. The building will, or will not, already be next to such amenities. Therefore, it raises whether someone would be incentivized to pursue a perhaps more beneficial credit.
LEED checks that you meet all the design criteria and get certified. This means it is not a performance-based tool. Thus, it focuses more on resource and energy use modeling. There are prerequisites to LEED Homes for water and energy metering, incentivizing users to keep track of this: what you can´t measure, you can´t improve, as they say.
---
8. Lifecycle Thinking Only Up To The Design Stage
While the conceptual and design stages are the most cost-effective for sustainable design, it doesn't alter the fact that the user could completely change their sustainable focus five years down the line.
---
9. Infrequent Updating
LEED v1 was released in 1998, LEED v2 in 2000, LEED v3 in 2007, LEED v4 in 2016. While the systems are expected to update over time, and the updates must involve considerable effort and review stages, we cannot ignore that certain credits should be updated over time.
Consider the climate emergency. While LEED supports reduced energy consumption and environmentally preferable products, more support should be for quantitative climate modeling (e.g., life-cycle assessment) and verified construction products (e.g., environmental product declarations).
---
10. Innovation Points
LEED for Homes offers up to six additional points in the Innovation category. Five are for innovative design and one for having an accredited professional in your team. This means that if you don´t know a LEED accredited professional or do not make the most cutting-edge design, you will immediately be unable to get 5.5% of available credits. For home projects, spending big bucks for innovative architects is less realistic.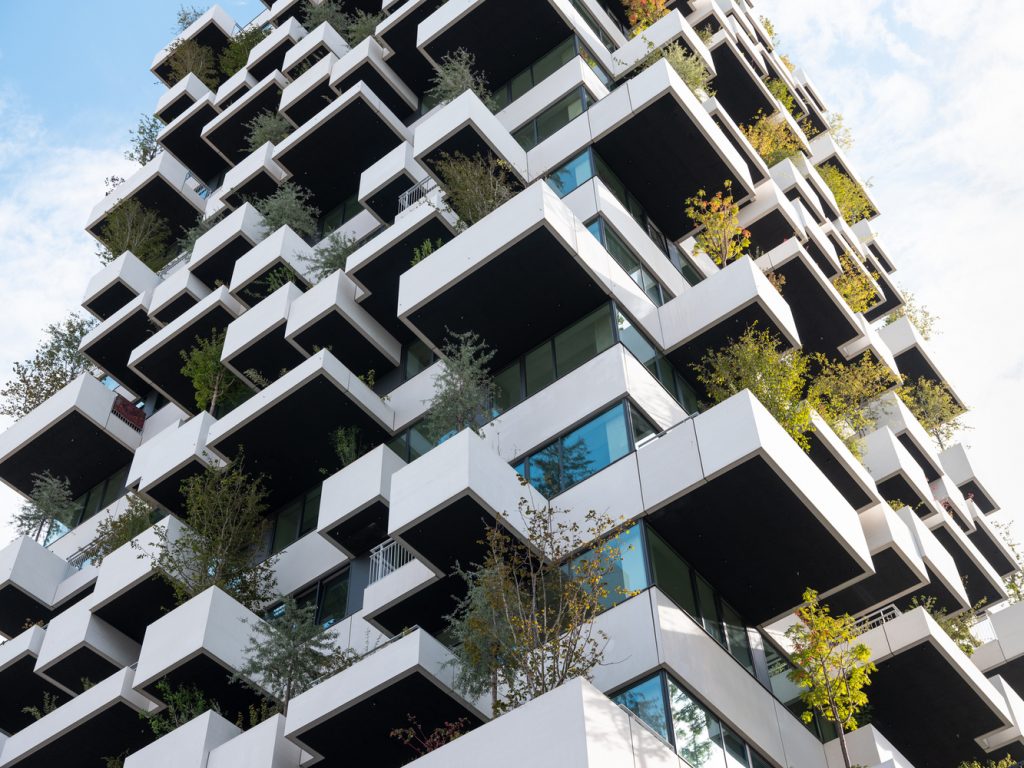 ---
Final Thoughts
At the end of the day, if you´re willing to spend more on cleaner and healthier technologies for your home and you want to get certified, LEED will not incur much of a price increase.
From delving into the pros and cons of the LEED certification, LEED-certified buildings will improve your holistic sustainability understanding and likely your ROI too, yet the claimed benefits may not be as high as perhaps claimed.
In retrospect, considering a solar EV charger can set you back around $20,000, or a basic energy-efficient door at least $700, a LEED certification seems measly in cost in comparison.
If after looking at the pros and cons of the LEED certification system you are sold, have a look at our guide here on how to get a certification.