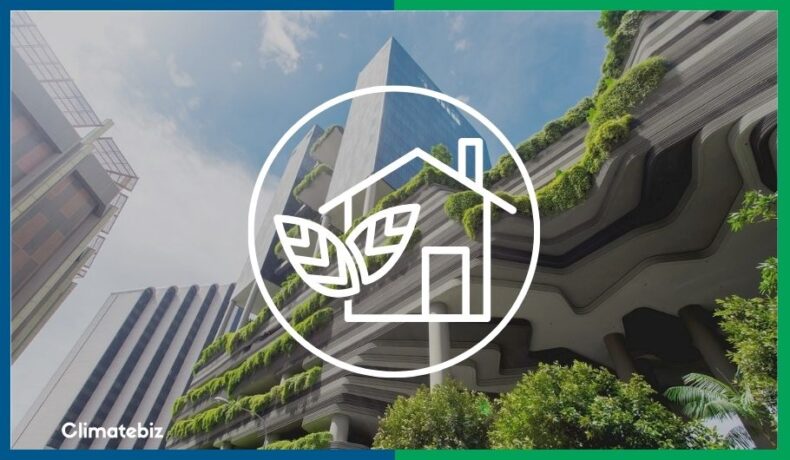 With the rise in green buildings, you may be wondering, "How do I get a LEED certification for my home?"
LEED is arguably one of the key players at the moment in pushing the adoption of green buildings. These building types are becoming ever more popular thanks to reduced embodied carbon, energy and water consumption, waste generation, and improved indoor environmental quality. While requiring a more significant upfront investment, such benefits convert many owners and investors.
In this article, we'll go through how to get a LEED certification for your home.
So stay tuned, and let's see how to get a certification and the benefits it will provide us!
Foreword
Climatebiz experts design, research, fact-check & edit all work meticulously.
Affiliate Disclaimer
Climatebiz is reader-supported. We may earn an affiliate commission when you buy through links on our site.
---
Requirements Needed To Get My Home LEED Certified
LEED aims to build better buildings that:
Help reduce emissions affecting global climate change.
Enhance individual human health.
Protect and restore life to water resources.
Protect and help enhance ecosystems.
Promote sustainable materials and follow a circular economy.
Enhance the quality of life of communities.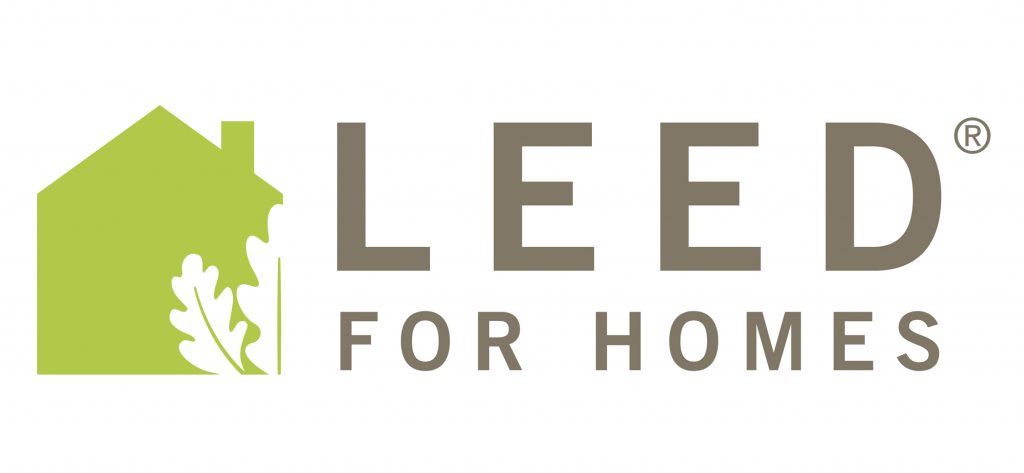 To achieve this for your home, you must follow the most suitable rating system. The rating system is composed of categories for the Homes framework:
Integrative Process
Location and Transportation
Sustainable Sites
Water Efficiency
Energy and Atmosphere
Materials and Resources
Indoor Environmental Quality
Innovation
Regional Priority
---
How To Get a LEED Certification
To get your LEED rating for your home, all you need to do is follow five steps.
---
1. Choose Your Target Level
Click here to go to the US Green Building Council website and click Get Started.
Next, select whether your building is new or existing.
Then, select Residential and Single Family.
For this post, we'll use the example of a new build.
You can now read the Getting Started Guide or purchase the reference guide. The reference guide sells at $219 – $249, so if you're aiming for the higher levels, it may be worth it. In addition to this guide, we'll provide you with lots of additional reading material on the web.
To look at the possible rating credits, click here. You can then check out the LEED credit library to understand the credits in further detail.
You'll notice there are a total of 163 credits up for grabs. However, you'll need to select 110 for your rating (so play to your strengths/ interests).
Please note that this is the "free" approach while you get started; if you purchase the Reference Guide, you'll get access to multimedia modules, tutorials, and case studies. You can also download an Excel checklist here.
Now, depending on the scope of your project and your time/ budget, you must select an appropriate rating level. Our article, — What is a LEED Certification? — explains this in greater detail.
In summary, there are four levels to choose from Certified, Silver, Gold, or Platinum.

---
2. Start An LEED Project
Now that you've determined your rating level register your LEED Home.
To do this, you'll need to create an account. Once logged in, create a new project and begin with your registration.
---
3. Pay Your Registration Fee
Upon starting your project, you'll need to pay your registration fee. This is a one-off payment and is required for all projects. These fees are weighted per building size; see below for more details.
---
4. Submit Data For Your Credits
Now that you have your target credits in mind start completing them! Prepare documentation for review and submit it. The Reference Guide may help you out here.
Keep in mind that you get a full suite of web-based content for 90 days after purchase, so it may be worth holding off purchasing until you have your credits decided, project rated, and determination raging.
If you want a year-long subscription, you'll have to spend an extra $99, so timing can be critical if you're not looking to pay this.
Remember that LEED does have prerequisite credits, on top of those that give you points towards your final rating! All projects require these points to ensure that they reach a standard level of sustainability throughout multiple categories (each dedicated to a specific subsection of sustainability).
For more information on credit types, click
here
.
---
5. Wait For Review And Certification Approval
Well done! You've prepared all the documentation you need for certification. Now you must wait for review and then, finally, certification. This will take around 20-25 business days. To complete certification, you'll also need to pay an additional fee.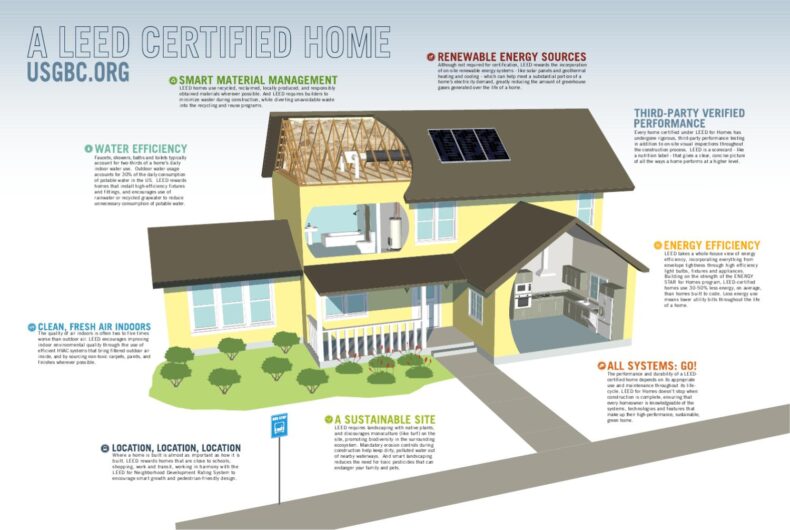 ---
How Much Does A LEED Certification Cost?
The baseline fees will consist of registration and a certification fee. Additionally, if you are a Silver, Gold, or Platinum member, you will get discounts (unlikely if you're looking to certify your home). In summary, the costs for certification include:
Fee Type
Silver, Gold, and Platinum Level Members
Organizational or Non-members
Registration
$150
$225
Certification (1 home)
$225
$300
Verification team
This will depend on your area. You'd need to contact your local team for further information.
So in total, you'd be looking at a minimum of $525 to obtain a LEED certification, plus the fees from the verification team and the reference guide if you want it.
You can consult further LEED fees here.
---
Is Getting LEED Certified Worth The Cost?
You may be thinking, "I now know how to get a LEED certification for my home, but is the cost justified?"
Such fees could involve some costly solar panels or more thermally efficient windows. You're not wrong; a LEED certification is an investment. Ultimately, your needs will determine if it's worthy of your money or not.
Additionally, while the fee may be significant, you can look into incentives to offset the cost. For example, certain states offer certification incentives to encourage private owners and developers to pursue more sustainable buildings in the US.
These incentives include financial benefits, life grants, tax credits, expedited permitting, and reduced permitting fees. You can read up on some state incentives here. Just like for EVs, these incentives can change, so double-check in your local area before making any decisions.
If you're interested in
solar panels
and looking to set up your charging station for your EV, check out this post
here
.
---
How Long Does A LEED Certification Last?
Once certified, your LEED certification will not expire. That is to say; your investment does not need any recurring costs or maintenance fees. LEED certification is granted based on a single review.
The only certification type you would need to renew your certification would be the LEED for Existing Buildings: Operations & Maintenance. This certification type requires you to recertify every five years.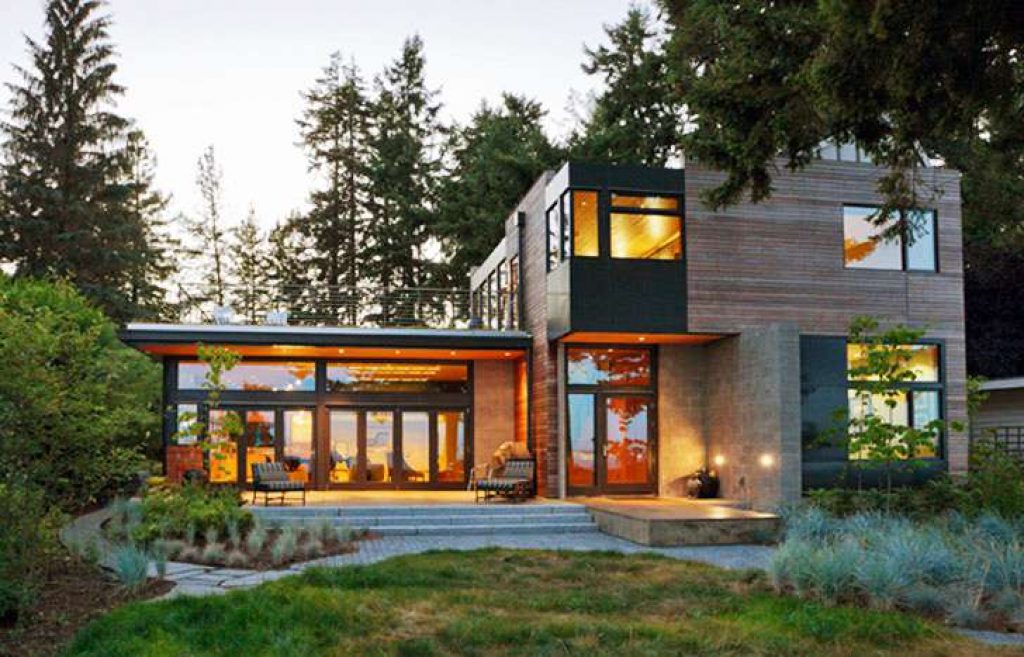 ---
Final Thoughts
The LEED certification system from the USGBC is arguably one of the leading forces in the green building market. Therefore, it's a worthy option if you want to certify your home.
However, it would be best if you considered whether this investment (minimum of $525 for a single-family home) is necessary for your situation.
Many owners and investors may prefer to invest this money in solar panels for clean energy.
Do keep in mind though that some local governments offer users incentives to pursue green building certifications, and depending on such benefits, it may be very worth your while.
Regardless, we recommend you peruse the rating system website and credit library to improve your knowledge of LEED. This will almost surely help you in increasing the sustainability of your home!