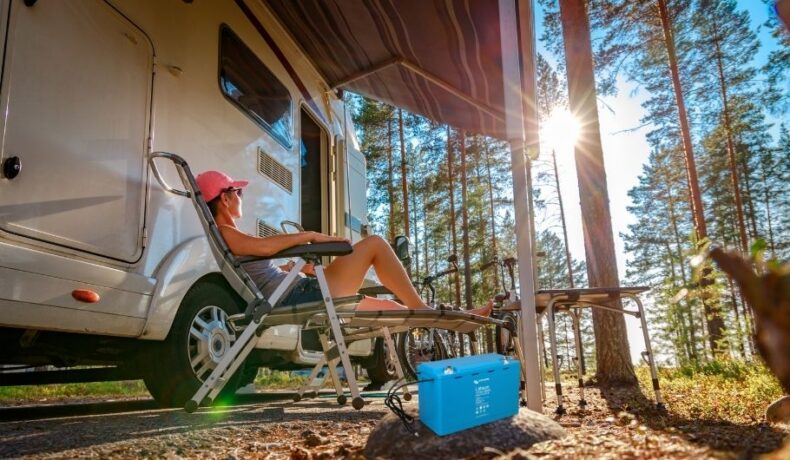 Considering buying a LiFePO4 100Ah battery?
Choosing the right battery is essential to optimize performance for your camping, marine, RV, or backup application. But there are a plethora of battery types and models out there.
This can make it challenging for you to select the perfect one. There are so many brands out there that those of you who are not familiar with the market may end up purchasing a low-quality battery without even knowing it.
Lithium-iron phosphate (LiFePO4) technology is probably the latest and most efficient technology available on the market for battery bank applications.
For this reason, we have decided to reduce your effort by highlighting some of the best lithium-iron-phosphate 100 amp hour battery models out there, taking into consideration price, quality, brand, and other specifications.
You will also learn some useful information related to their longevity, what you can power with them, and much more.
Let's jump right in!
---
7 LiFePO4 100ah Batteries You Can Rely On
---
---
---
---
---
---
---
Yes, lithium iron phosphate batteries offer important advantages when compared to other lead-acid or lithium-ion batteries. For instance, discharge and charge efficiencies are better in LiFePO4. Lifespans are also longer than other deep cycle options, particularly longer than lead-acid.
The possibility to discharge the battery down to 100% without causing damage to the battery is a feature that lead-acid cannot compete with.
Energy density in LiFePO4 is also higher which means that you are able to get more energy for the same volume size. Thus, the weight can drop down to 50% in some cases when compared to lead acid.
---
This is directly related to the number of cycles of the battery. It is also related to the depth of discharge that you want your battery to work with. Higher DOD means you will be able to use more energy out of a single battery but also means that the battery won't last as long.
Most LiFePO4 under high usage can last around 2000 cycles which is about 5 years. However, under moderate usage a battery could last up to 6000 cycles which is about 15 years.
---
As mentioned earlier, LiFePO4 batteries are less heavy, have higher efficiency conversion values, have higher energy density, can be discharged up to 100% of their capacity, are safer, more eco-friendly, last longer and have lower self-discharge rates.
All of that comes at a price. In saying that, despite them being more expensive, they will last longer, therefore you will not need to replace your battery anytime soon.
---
Yes. A 100Ah LiFePO4 can be used for camper vans, motor homes, and sometimes even for boats.
Lithium-iron phosphate batteries do not require maintenance, they last longer and are capable of providing high-currents when needed. However, it is not recommended that you use a single 100Ah model as a starter battery.
---
Basically, a 100Ah is equivalent to 1,280Wh. Loads can be determined by the amount of power they draw and the equivalent energy consumption in terms of time of use.
In this case, loads such as fans, electronics (phones, laptops, speakers, iPads), lights, toasters, microwaves, water pumps, a refrigerator, small cooking stove, blenders, TVs, motorcycles, and many other devices can be powered with a 100Ah LiFePO4 battery.
However, the amount of time that a load can be powered will depend on the power rate consumption (watts) of the load – the higher it is the less time you will be able to power it.