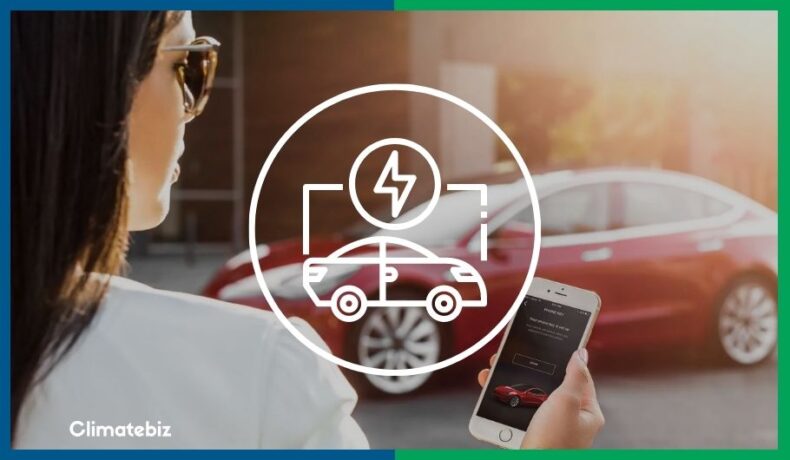 Leave it up to Tesla to configure an extremely comprehensive Valet Mode!
As the world's fastest production EV, it's natural to be worried about the valet taking your Tesla for a joy ride.
Valet modes differ from car to car, but the concept is the same: privacy, safety, security, and convenience when you hand your car over to someone else.
Handing the keys to your Tesla over shouldn't give you flashbacks of Ferris Bueller's Day Off and images of the valet taking your car for a joy ride around the city.
You paid all this money for your Tesla, so it's well worth knowing about its Valet Mode. Why? Well, for starters, it lets you choose who you let test out your car's Ludicrous and Ludicrous+ Mode.
There are so many features to your Tesla, so allow us to be the ones to tell you about one of the handiest ones.
This article will explain Tesla's Valet Mode, how to use it, and all its features, so you feel confident the next time you hand your Tesla over to a stranger.
Foreword
Climatebiz experts design, research, fact-check & edit all work meticulously.
Affiliate Disclaimer
Climatebiz is reader-supported. We may earn an affiliate commission when you buy through links on our site.
What Is Tesla Valet Mode?
In 2015, Tesla introduced their Valet Mode via an over-the-air software update. The feature has since been tweaked a few times to make it more user-friendly and secure.
Valet Mode is a built-in feature that increases the security of your car when it is in someone else's hands. It achieves this by restricting access to some of your vehicle's functions.
The feature is handy whenever you want to limit your car's functionality or increase your information privacy. It also allows someone else to temporarily operate your vehicle without triggering any alarms.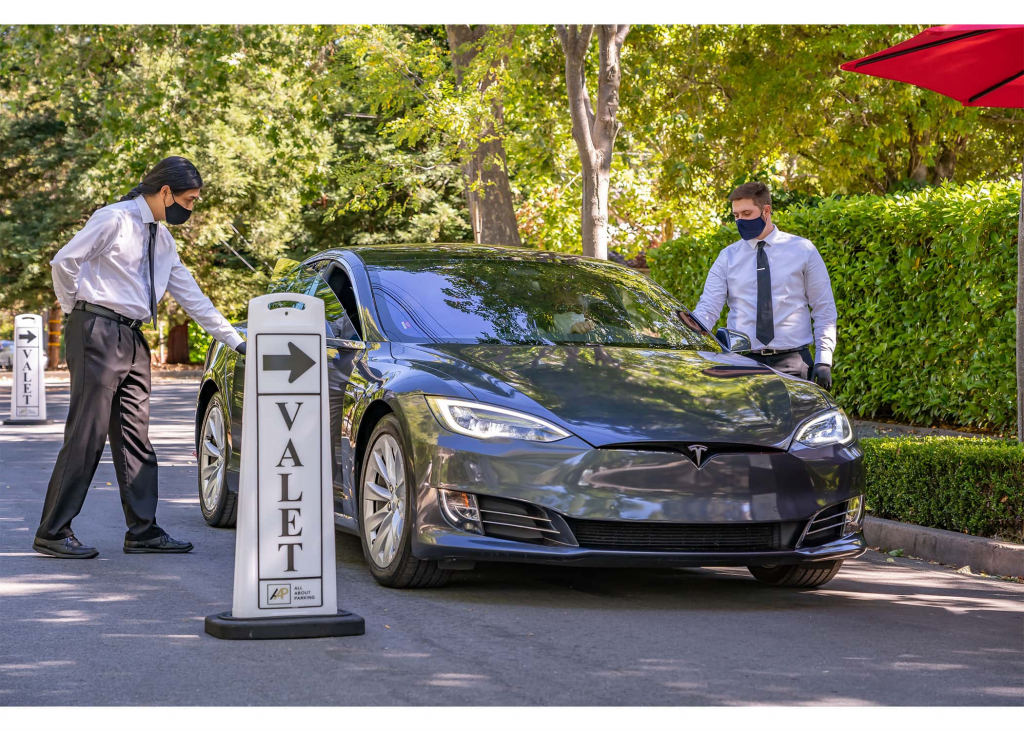 Not only is Valet Mode useful when letting strangers (like mechanics and valets) drive your Tesla, but it also prevents younger, riskier drivers from speeding and accessing potentially hazardous features like autopilot.
But don't worry, just because you let someone else drive your Tesla doesn't mean you don't still have control over the car. You still manage functions such as locking, unlocking, tracking, and activating the panic button via the Tesla smartphone app.
What's more, Valet Mode is accessible across all Tesla models via the UI touchscreen.
---
How Do You Use Tesla Valet Mode?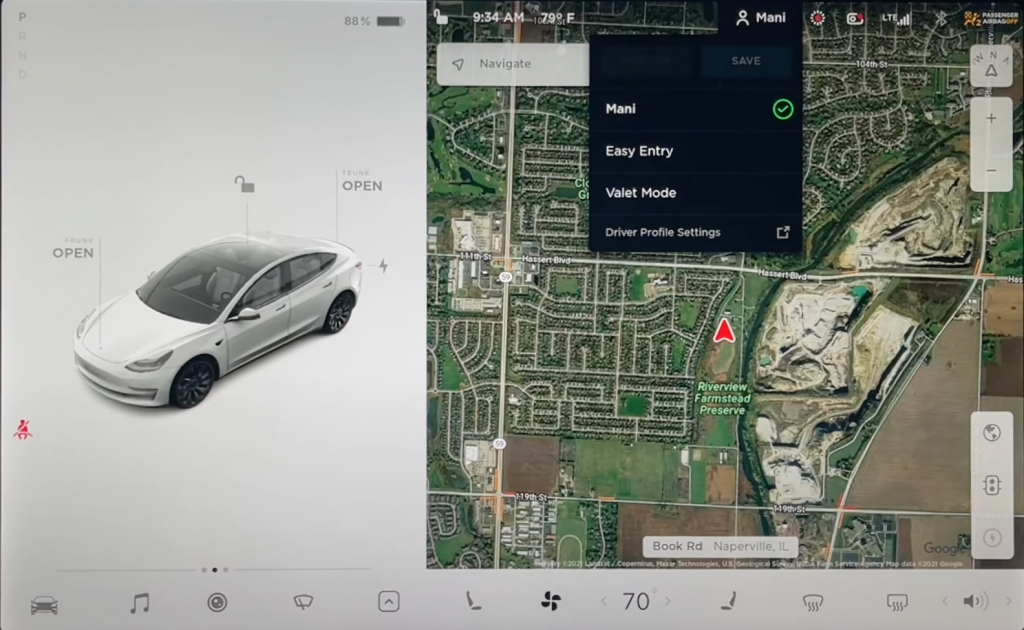 Activating Valet Mode is simple.
Like most Tesla functions, you can turn Valet Mode on in the car and via the Tesla app.
First, you'll need to put your car in park before you can engage Valet Mode; you won't be able to access this mode while driving.
Click on your driver profile on the top right corner of your UI touchscreen, or click 'Controls.' This is where all your driver settings are stored, such as Easy Entry and Valet Mode.
---
First Time Using Tesla Valet Mode?
If you are, you'll be prompted to enter a 4-digit pin. Don't forget your pin, as you'll use it to deactivate Valet Mode.
You can turn on Valet Mode using the app when your vehicle is in 'park' by clicking 'Security,' 'Valet Mode,' and creating a 4-digit pin.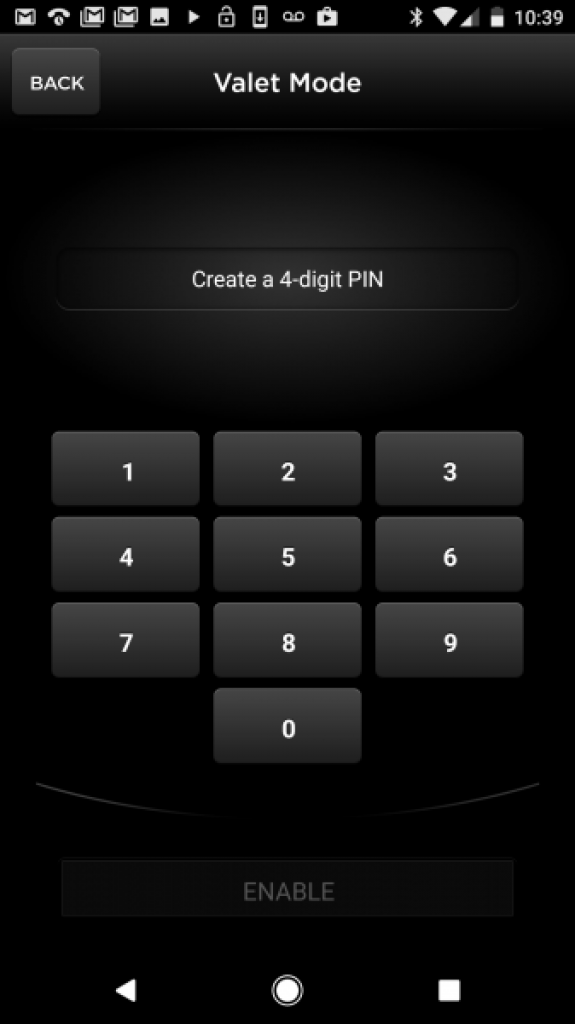 If you use the Tesla PIN to Drive setting, you must enter this before creating your valet pin. Once your car is in Valet Mode, the attendant can start and drive it without the PIN. Once Valet Mode is enabled, it'll remain on until you disable it.
Unsure If You Activated Valet Mode Correctly?
You can confirm whether you've successfully activated Valet Mode if the word 'Valet' is displayed on the control panel of your Tesla's screen or the app.
You are now ready to hand your Tesla over to the valet!
---
Do I Need A Tesla Key Card To Activate Valet Mode?
Some vehicle manufacturers offer a separate set of valet keys, which can be lost, stolen, hacked, or challenging to use.
With a Tesla, it isn't necessary to use a key card to enter Valet Mode. Forget to activate Valet Mode before handing your keys over? No problem. You can activate Valet Mode using your smartphone via the Tesla app so long as the car is in 'park.'
However, the valet will require your physical Tesla key fob or key card to operate the car. They can not deactivate Valet Mode without the 4-digit pin.
Without the key, the driver can only drive your Tesla until they exit the vehicle; they cannot start it again unless you give them access from your app.
Here's a tip: show the attendant how to put the car in 'drive' and 'park,' as this can be confusing in Valet Mode.
---
Does Tesla Valet Mode Lock Everything?
For the most part, yes.
Tesla's Valet Mode Locks Or Restricts
Speed limit: the top speed limit in Valet Mode is 113 km/hr.
Acceleration: limited to 'chill' mode, which is about 50% of your Tesla's normal acceleration.
Storage compartments: the frunk (front truck) and glove box are all locked to prevent theft of your personal belongings. The trunk is still accessible in Valet Mode, so store personal items in the frunk or glove box.
Wifi, Bluetooth, navigation: Tesla's are highly personable, and with that comes the storage of private information. Valet Mode hides any confidential information that can be found on the LCD Touchscreen, everything from your saved addresses to contacts and calendar info.
Driver profile: all driver profiles are locked, preventing anyone from turning off Valet Mode without the 4-digit pin.
Voice commands: no one but the owner of the Tesla can use voice commands in Valet Mode.
Key list: Valet Mode hides information about the keys linked to your Tesla.
---
Features Accessible In Tesla's Valet Mode
Charging: enables the valet to plug in your Tesla to charge while parked.
Driver adjustment settings: the driver can adjust the seat, mirrors, and wheels.
Temperature controls & music
---
Continuous Improvement
Most features in your Tesla are continuously evolving, and we wouldn't be surprised if Tesla finds a way to improve Valet Mode in another vehicle software update. After all, the company is well-known for updating features following complaints from Tesla owners.
---
Speed Is Customizable
Like most other Tesla features, the maximum speed limit is customizable. You can change the speed limit of your Tesla Valet Mode in safety settings by turning on the Speed Limit Mode. This is useful when you want the driver of your Tesla to maintain access to all the features of the car and only be limited by the maximum allowable speed and acceleration.
---
How Do You Get Out Of Valet Mode?
Turn off Valet Mode on your Tesla the same way you turned it on.
If you're in the car, select the driver profile where it says 'Valet' on your touchscreen, and choose your driver profile from the list. You can also try and access one of the restricted areas of the car, like the glovebox.
You will be prompted to enter the 4-digit pin you created when you activated Valet Mode. If you forgot your pin, don't panic. You can reset your pin from within the vehicle or the app by entering your credentials.
If you haven't selected which driver profile you'd like to activate, your EV will automatically activate the last driver profile chosen prior to the car entering Valet Mode.
If you're using your phone to deactivate Valet Mode, on the app, select 'Security' and toggle the Valet Mode to 'disabled.'
Don't forget to deactivate Valet Mode when you drive your Tesla again, or you'll be in for a tame ride!
---
Final Thoughts
The more high performing your car is, the more you have to worry about someone else driving it. But not in Tesla Valet Mode. As far as Valet Modes go, Tesla's is one of the most user-friendly and secure.
No matter which model of Tesla you own, it comes equipped with Valet Mode.
After reading this article, we hope you'll feel more confident the next time you hand the wheel of your Tesla over to someone else.