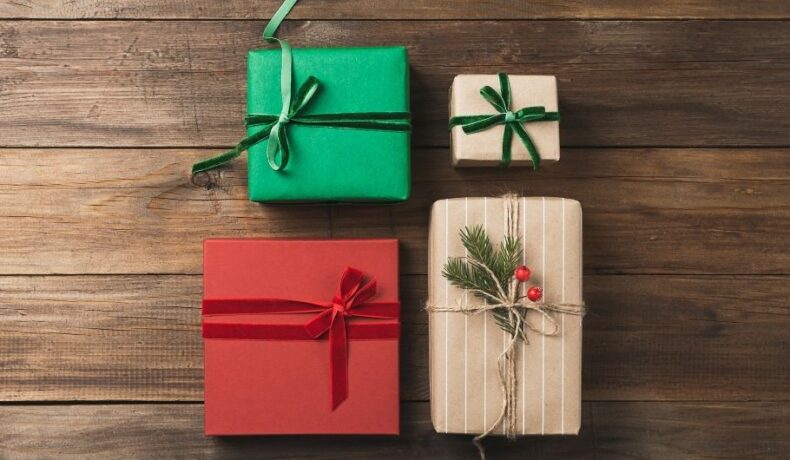 Looking to surprise that special someone? Discover 101 of the best eco-friendly gifts out there now!
Christmas, holidays, birthdays, or a romantic anniversary – no matter the occasion, we've created the ultimate eco-friendly gifting guide just for you.
The gifts we recommend on this list contribute to green living practices that help preserve resources like water and energy.
Foreword
Climatebiz experts design, research, fact-check & edit all work meticulously.
Affiliate Disclaimer
Climatebiz is reader-supported. We may earn an affiliate commission when you buy through links on our site.
Eco-Friendly Gifts
Sports
1. Eco-Friendly Yoga Mat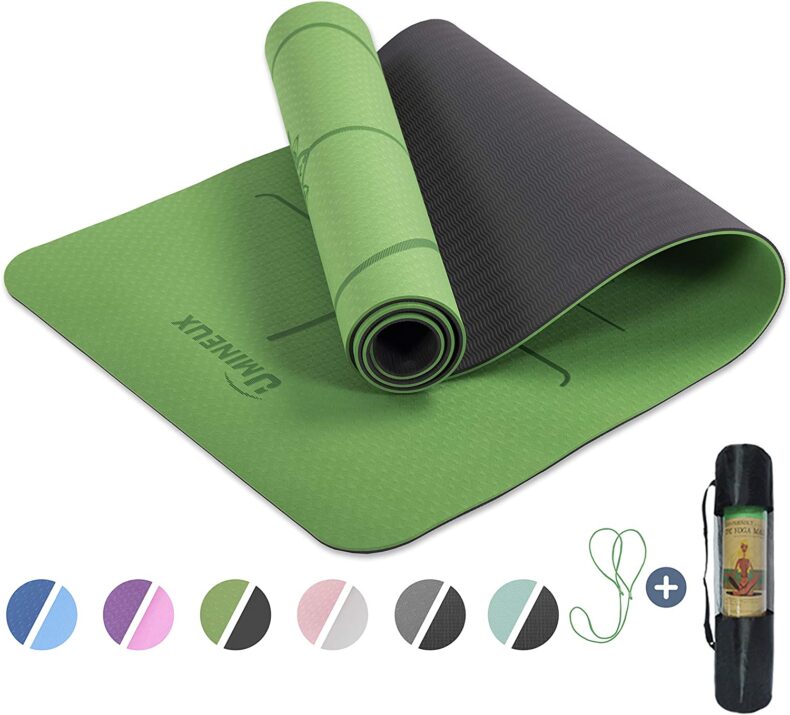 First up on our list of eco-friendly gifts is this yoga mat by UMINEUX. It's made out of non-toxic, odorless, and harmless TPE material – both environmentally and human friendly. The perfect eco-friendly gift for everyone who loves Yoga, Pilates, or other forms of fitness.
---
2. Organic Protein Powder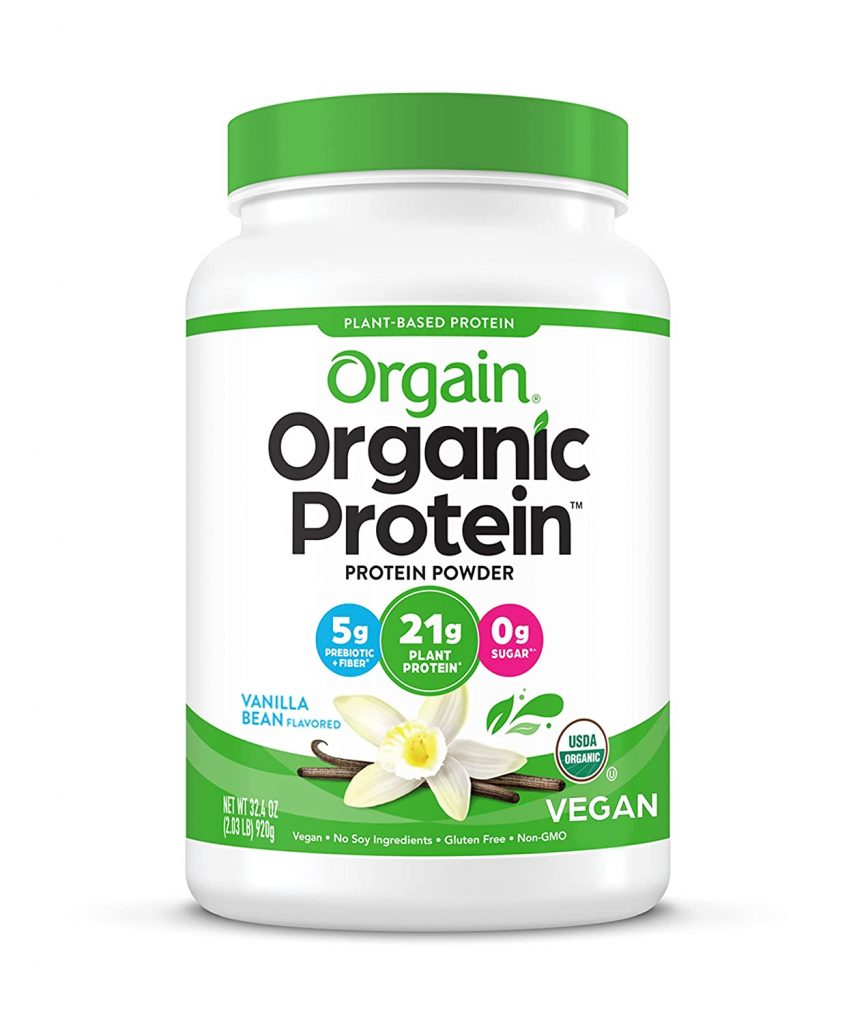 Orgain's organic protein powder is both a Climate Pledge Friendly product and USDA Organic certified.
On top of that, this company is looking to reduce the impact of their packaging on the environment through their Green Initiative Program.
So far they've reduced the amount of plastic in their containers by 40%, saving 30,000 pounds of plastic annually.
---
3. Eco-Friendly Yoga Pants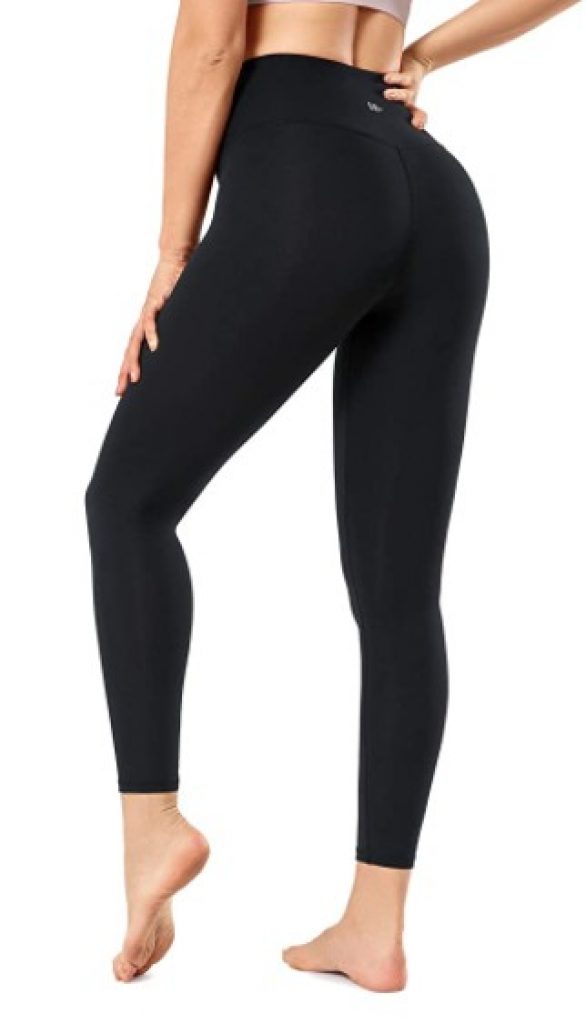 Yvette's mission is to create the best, most environmentally friendly, and socially responsible products possible.
Their yoga pants are made out of recycled polyester from plastic bottles in Taiwan, and their nylon transforms recycled fishing nets that would otherwise end up in the ocean suffocating countless sea creatures into ECONYL.
---
4. Eco-Friendly Gym Bottle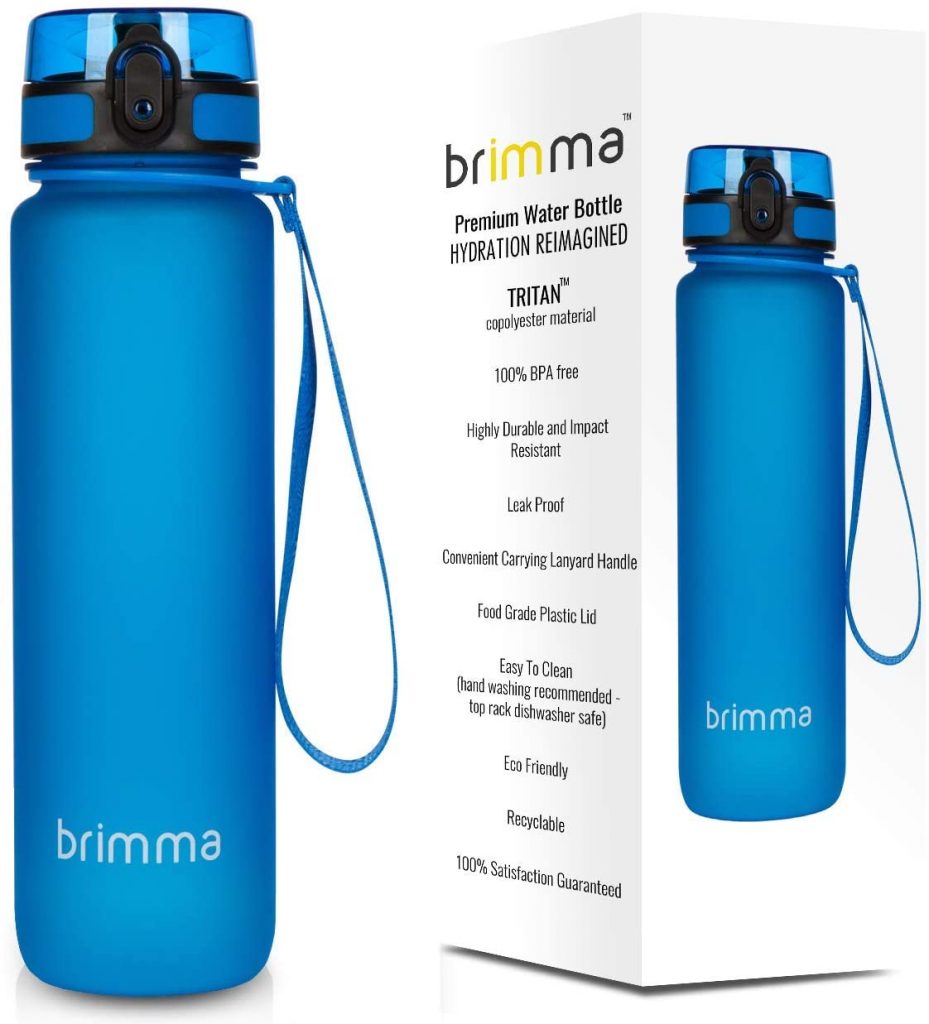 Made from high-quality durable Eastman Tritan copolyester toxin-free food-grade plastic that can hold up to tough conditions. This bottle is eco-friendly, recyclable, reusable, refillable, and shatterproof.
---
5. La Sportiva Climbing Shoes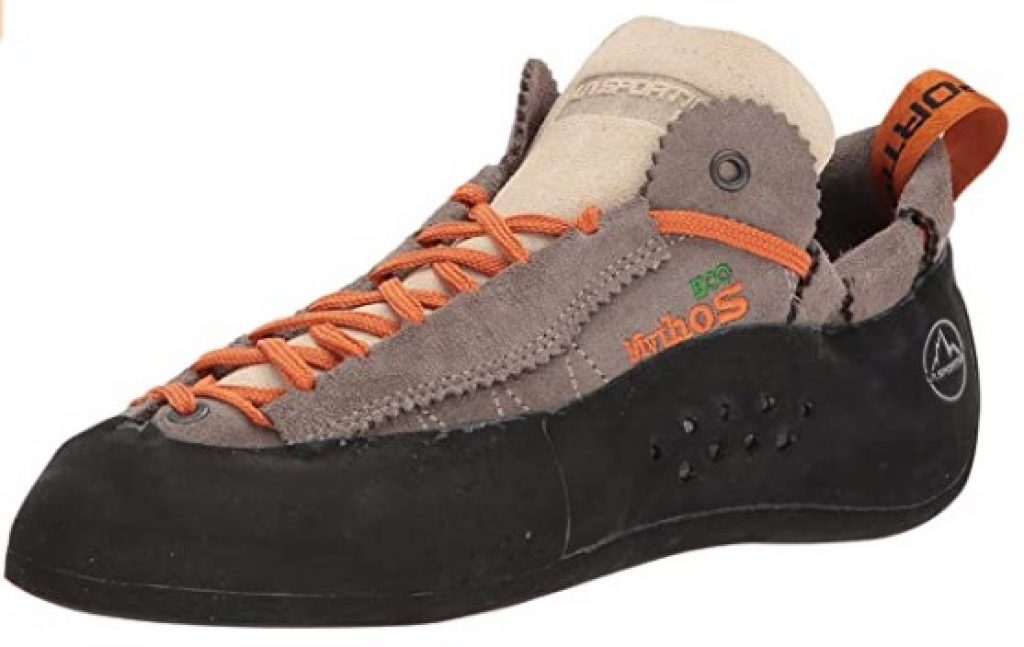 Is your favorite climber needing new shoes?
Amongst other things, La Sportiva has adopted the eco-sustainable certification ISO 14001, which guarantees the company's commitment to reducing its environmental footprint.
It's led to the introduction of several solutions, such as a carbon active filter system, water-based glues, and the recycling of 50% of production waste.
---
6. Manduka Cork Yoga Block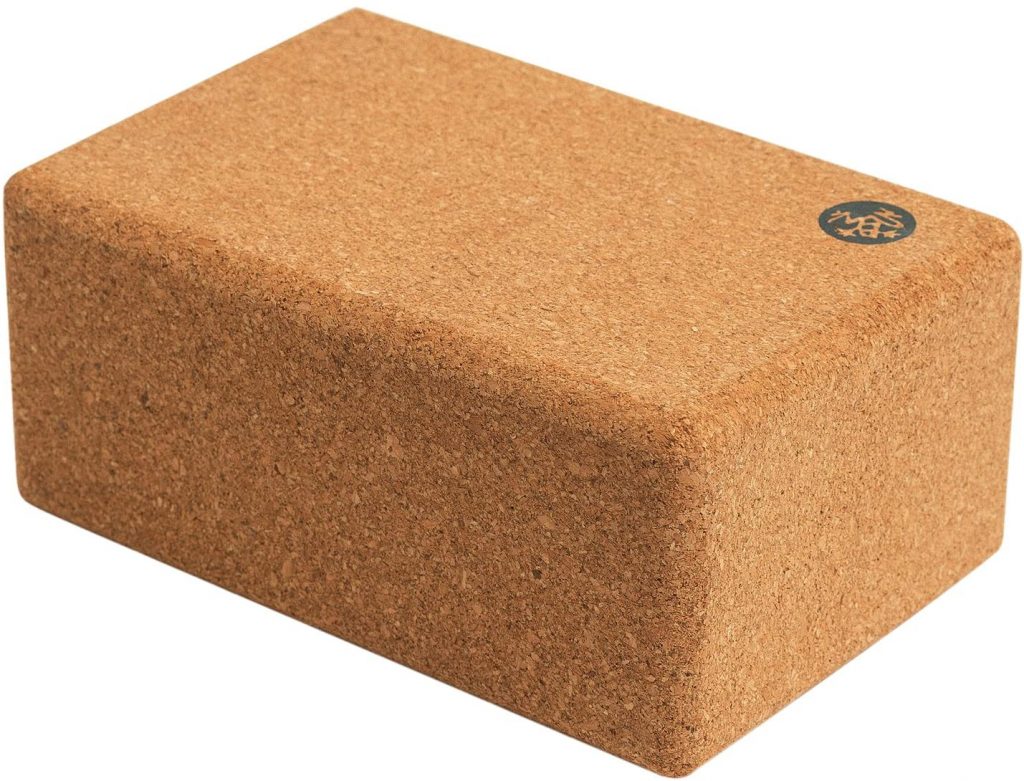 Intertwine practice and planet with a cork yoga block from Manduka.
Why is this on our list of eco-friendly gifts? All of their blocks are made from sustainable cork or 50% post-consumer recycled EVA foam.
7. Biodegradable Multi-Purpose Towels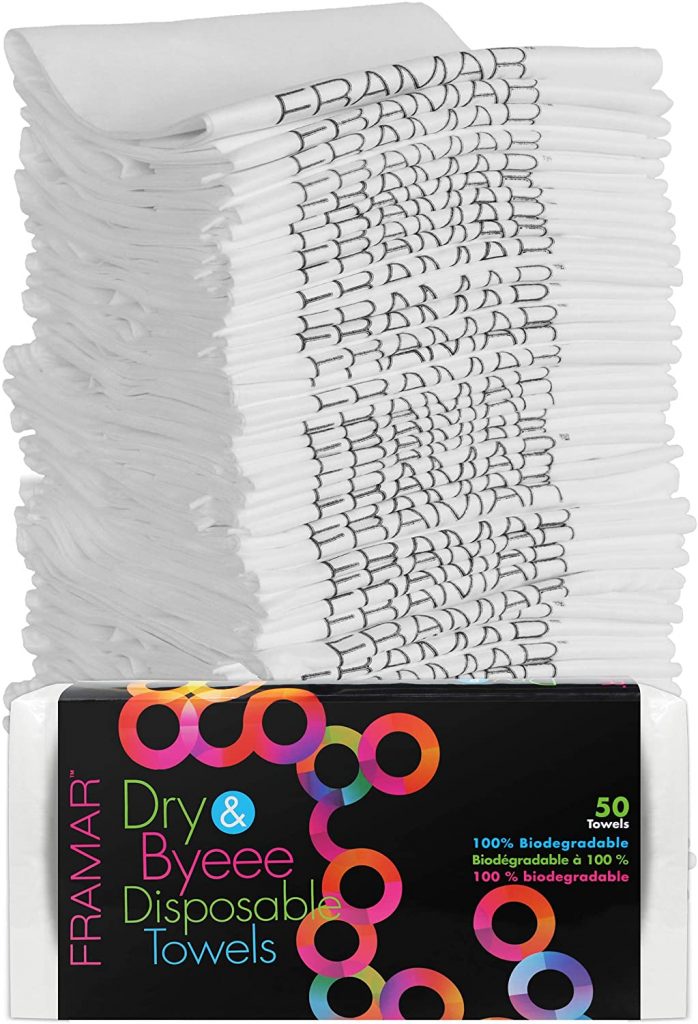 These luxurious, disposable spa/salon towels are made out of 100% natural wood fibers, making them completely biodegradable.
They are great for hair salons, nail salons, dog groomers, and for use around the house.
---
8. Fair Trade Senda Amador Training Soccer Ball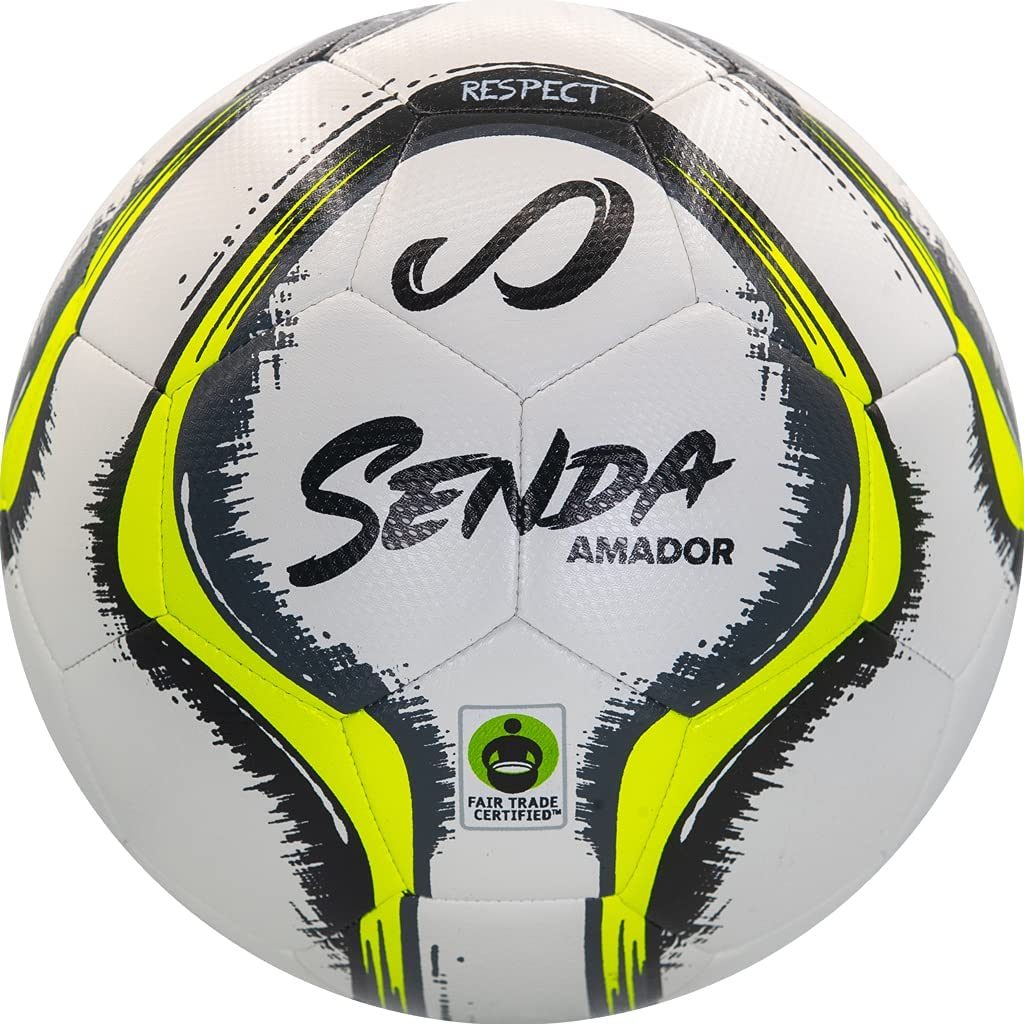 All Senda balls are Fair Trade Certified, ensuring ball producers meet social, economic, and environmental standards.
As such, all workers in the supply chain receive at least the national minimum wage, there is no child labor involved in the production and the health and safety of workers is safeguarded.
---
9. Triniti Tennis Balls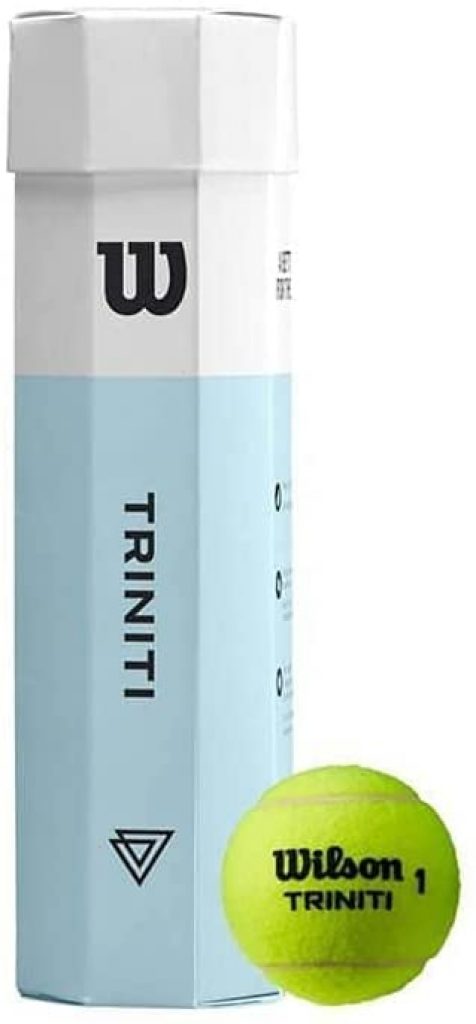 A great, eco-friendly gift for tennis lovers. These Wilson Triniti Tennis balls are the first to be wrapped in 100% recycled packaging.
Additionally, the company donates 5% of its profits to support worldwide sustainability efforts.
---
10. Bamboo Balance Disk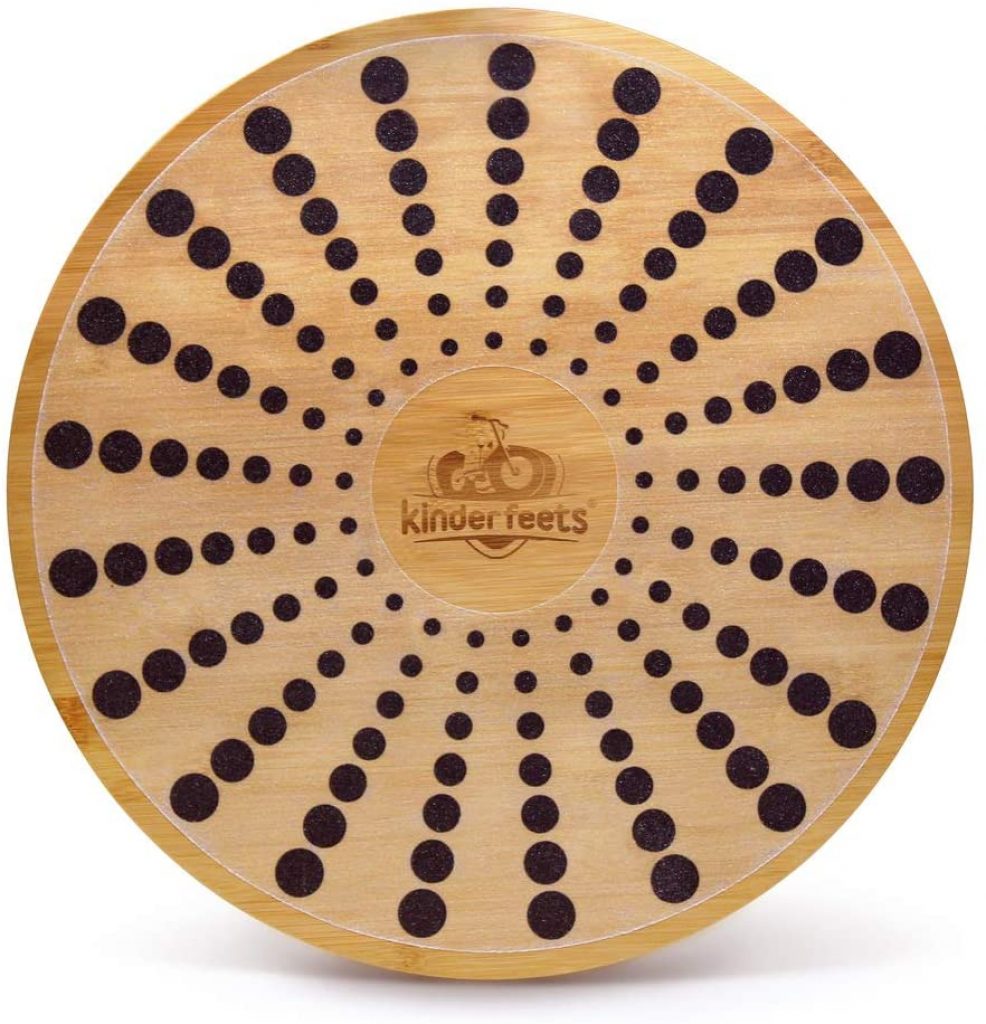 This balance disk made out of bamboo is a perfect eco gift for any of you – young or old – looking to develop your core strength, joint flexibility, and balance.
---
Travel
11. Klean Kanteen

This portable, reusable, and recyclable water bottle from Klean Kanteen is the perfect replacement for you responsible travelers out there looking to replace their single-use plastic water bottles.
---
12. Tea Tumbler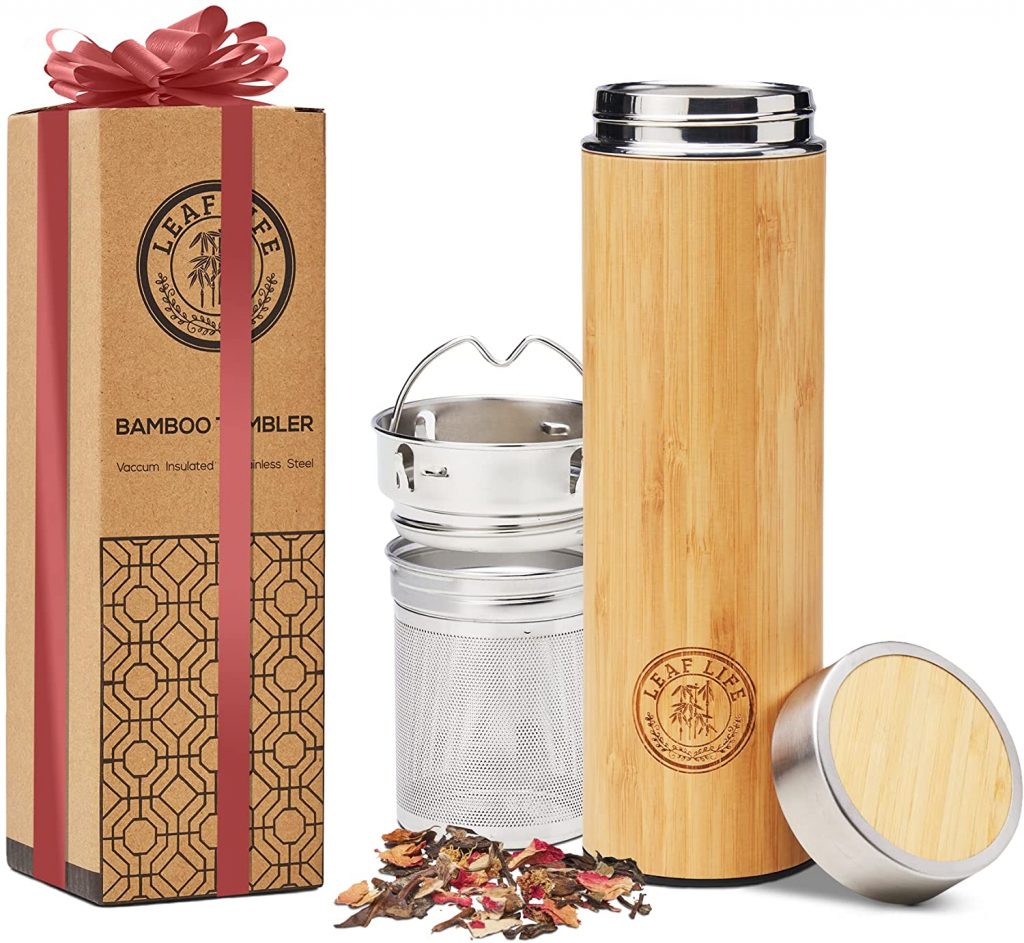 The LeafLife bamboo tea infuser bottle is a smart, earth-friendly choice as it helps lessen the environmental impact of plastic waste.
Non-toxic, this infuser bottle contains no harmful plastic, chemical smells, or toxins.
Each travel mug is tested to the highest standard and is both, BPA & lead-free certified
---
13. Bamboo Utensils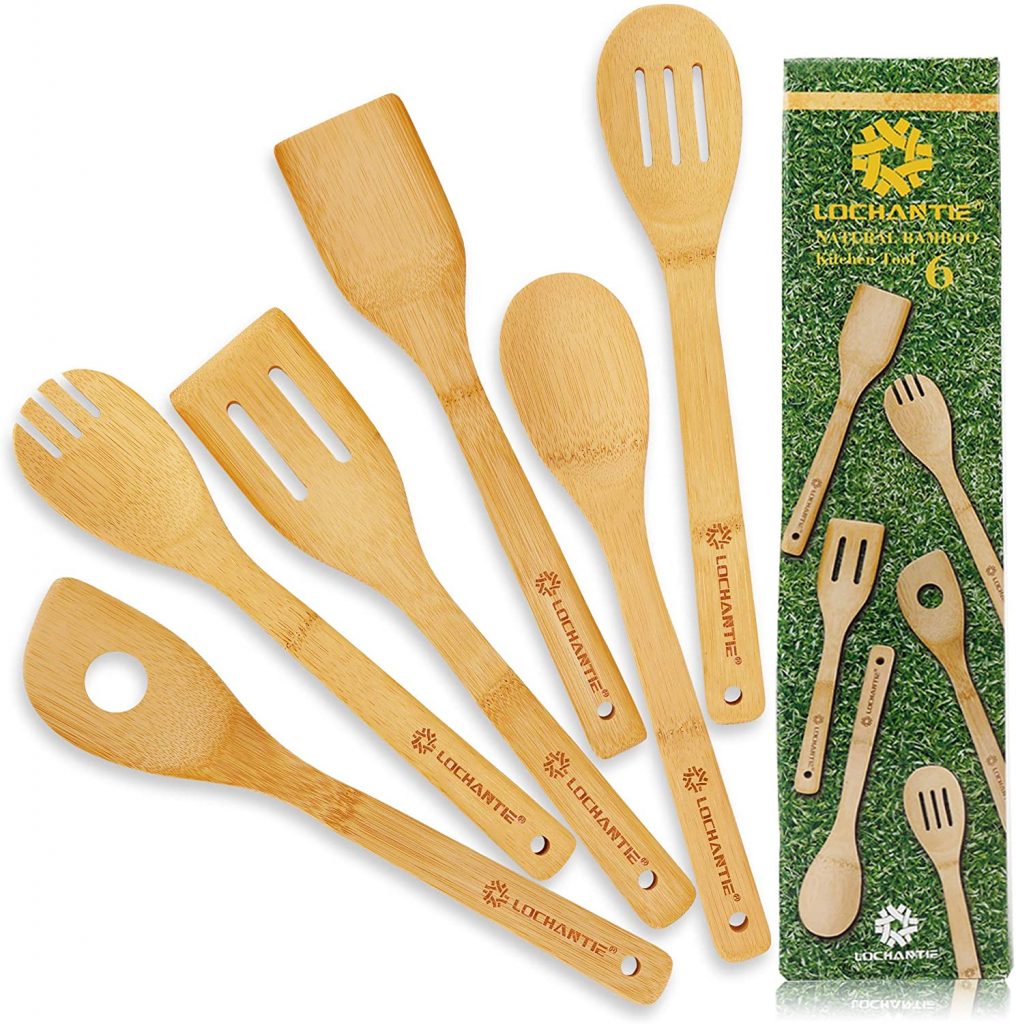 Bamboo utensils have the potential to truly revolutionize your travel experience – they are light and don't take up much space.
What's more, you can use them every day (instead of the single-use plastic versions).
---
14. Portable Wash bag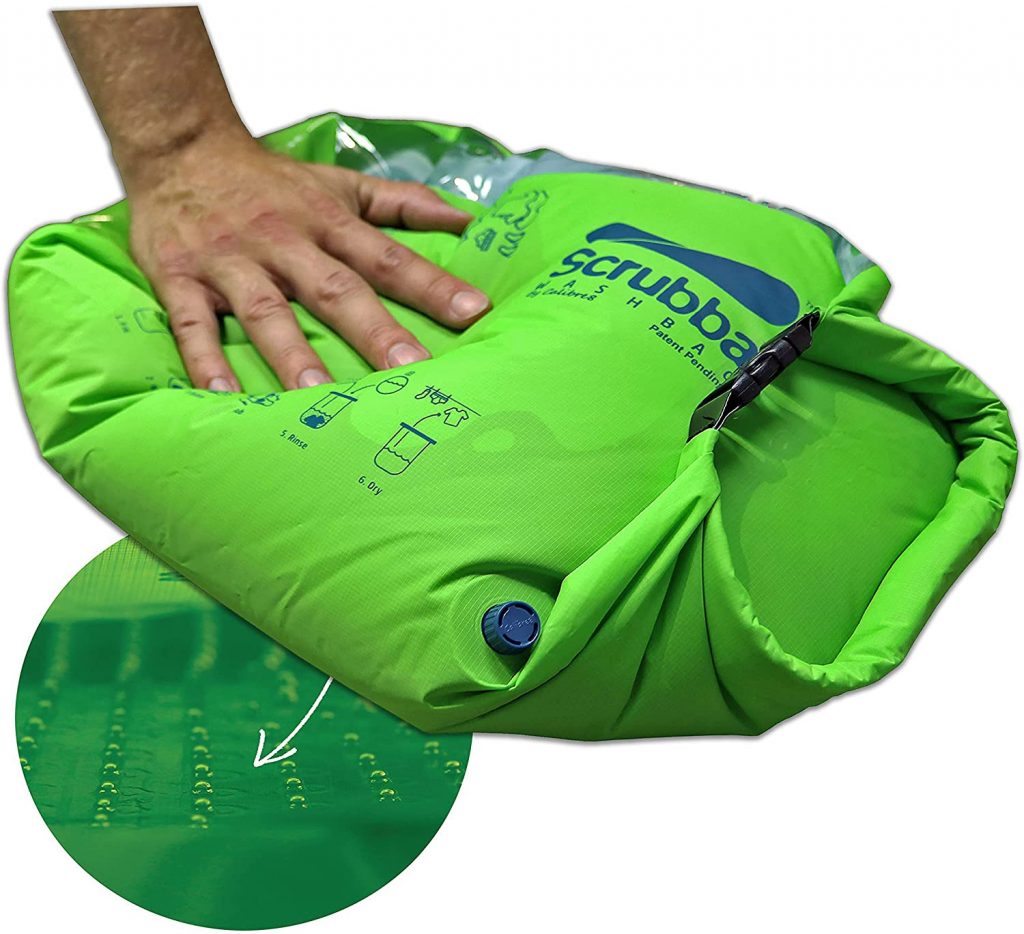 Wash your clothing anywhere, the eco-friendly way. Scrubba's portable wash bag provides you with your own personal pocket-sized washing machine to bring along on your travels.
Why is this on our list of eco-friendly gifts? It's electricity-free and enables greywater to be disposed of away from the water source.
---
15. Cotton Laptop Bag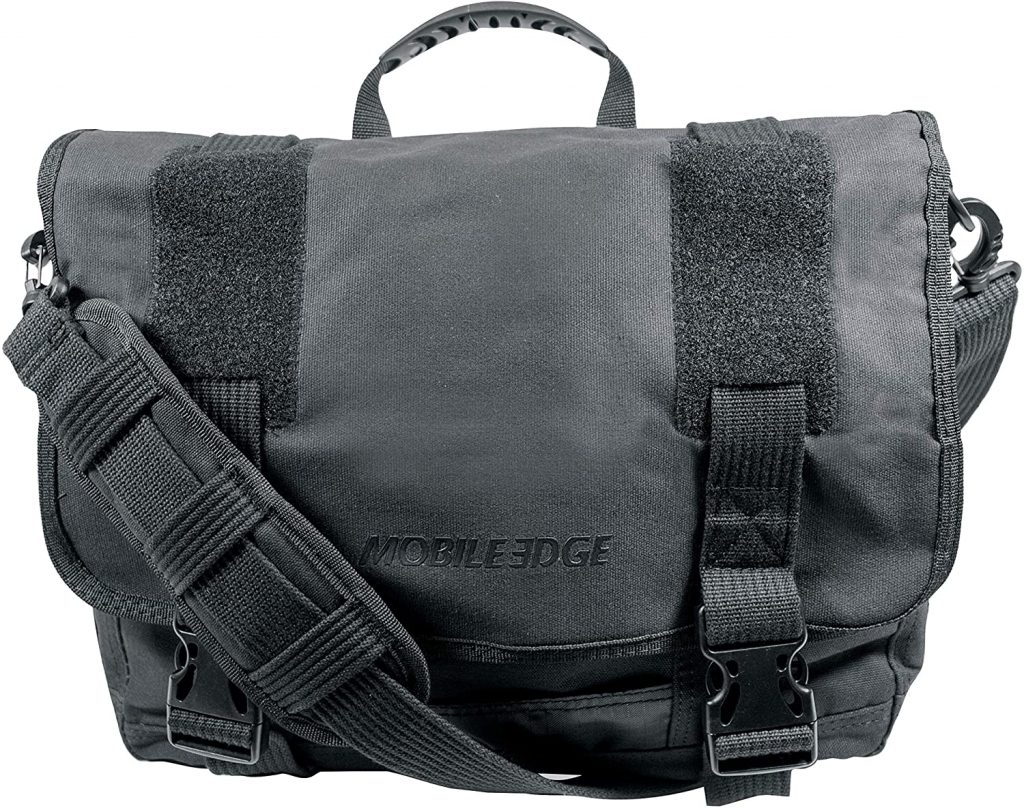 This handy laptop bag made from all-natural cotton canvas is the ideal gift for that one friend who never leaves the house without their laptop. It has lots of smaller compartments for pens, notebooks, IDs, etc., making it easy to keep things organized.
---
16. Reusable Coffee Cup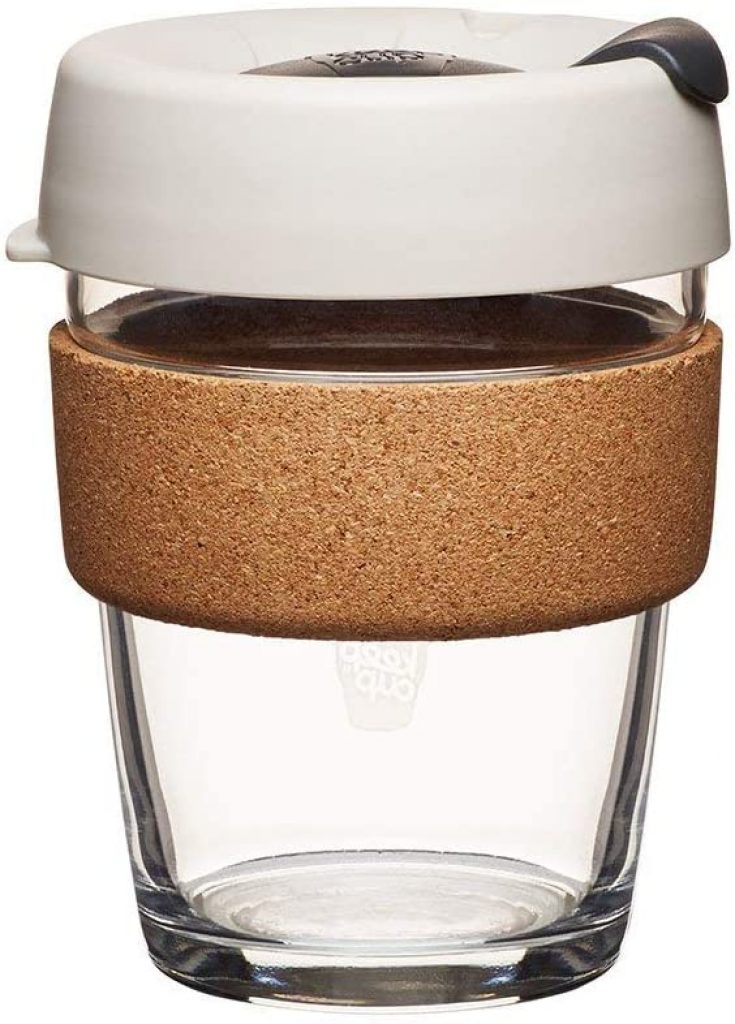 Looking to give back? 1% of all KeepCup revenue is donated annually to protect the environment.
They are also BCorp certified, meaning that they seek to improve their social and environmental performance.
Lastly, their products are independently lab-tested to ensure they are free from BPA, BPS, phthalates including DEHP, lead, and cadmium.
---
17. Carry-On Bag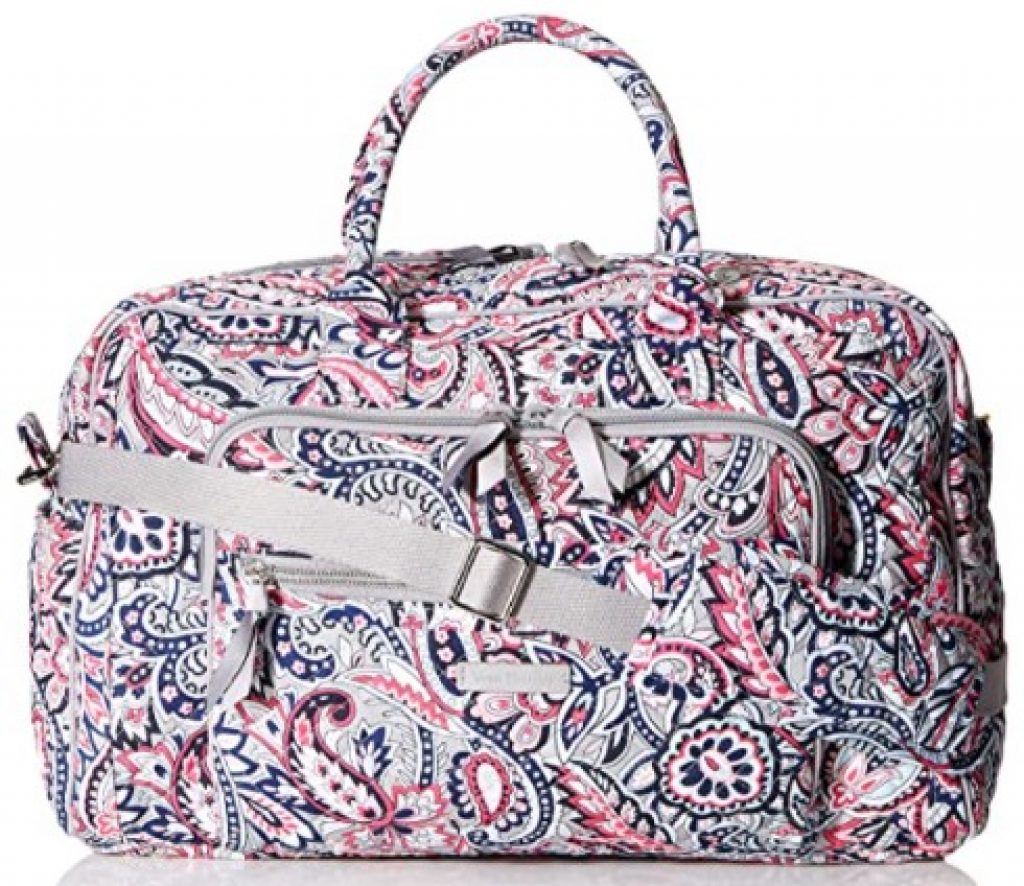 This stylish woman's travel bag from Vera Bradley made from 100% quilted cotton is carry-on compliant and a perfect, compact weekender travel bag.
---
18. Packing Cubes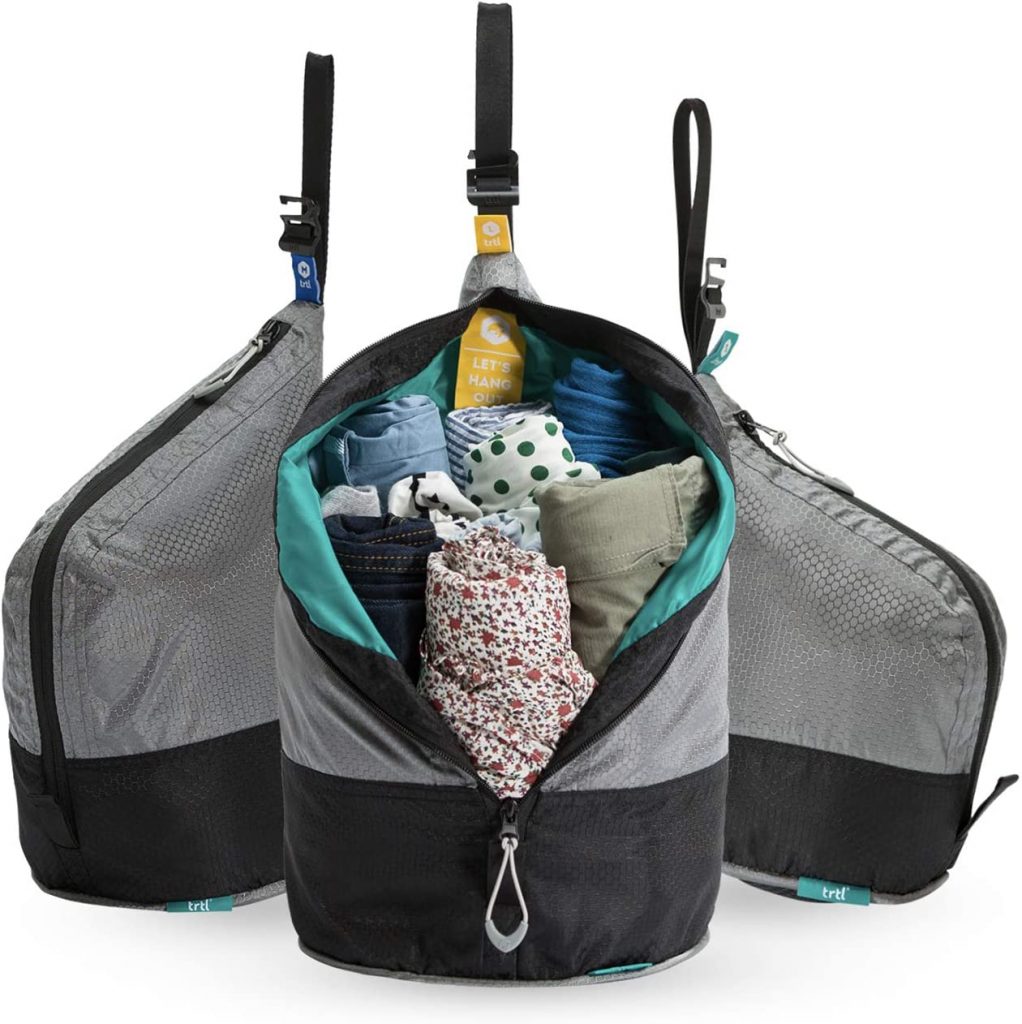 Are you ready to enjoy your travels even more? This 3-piece packing cubes set (made from recycled plastic bottles) is the solution. Keep your luggage organized and never lose stuff while on the go again.
---
19. Steel Straws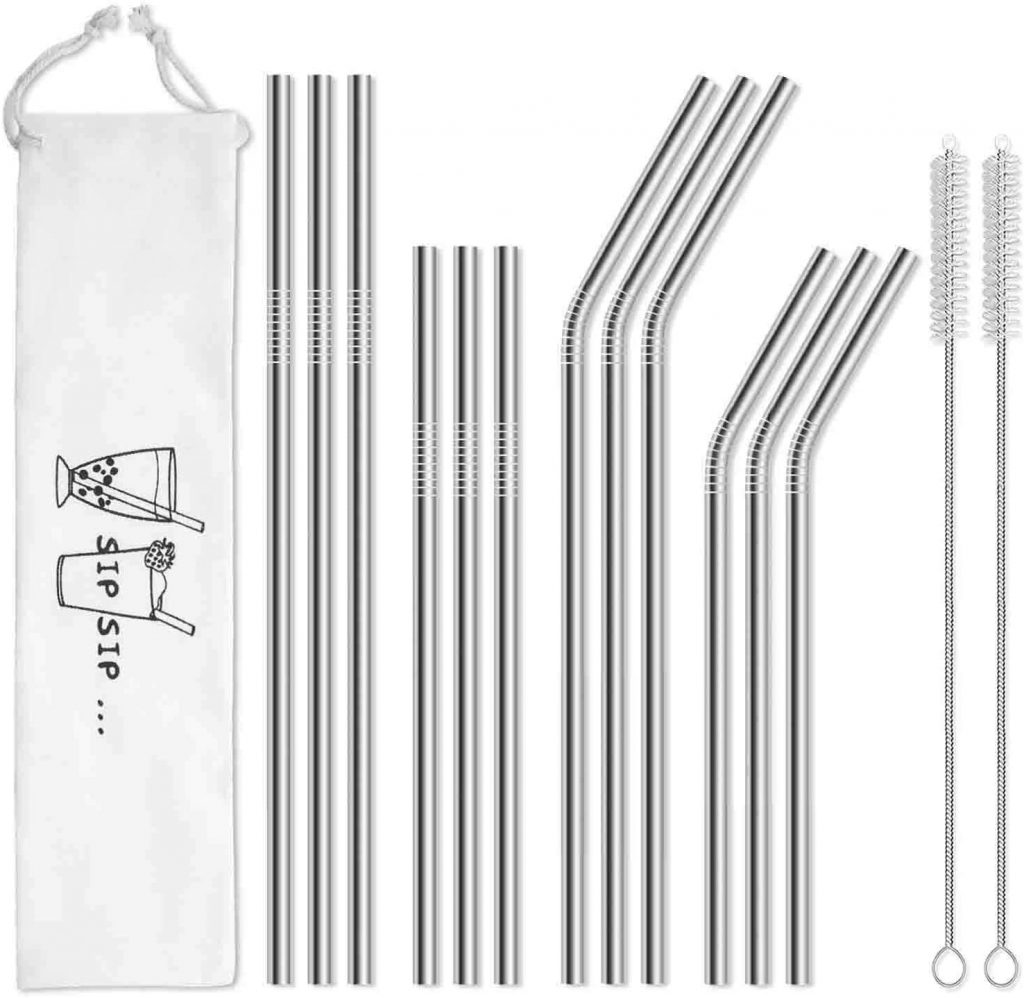 Plastic straws are the devil, that's not new. If you don't want to stop using straws though, just get a set of steel straws. They are long-lasting and easy to clean and carry around.
Each of these straws from HIWARE can save up to 500 plastic straws from being used.
---
20. Turkish Travel Towel/Sarong/Scarf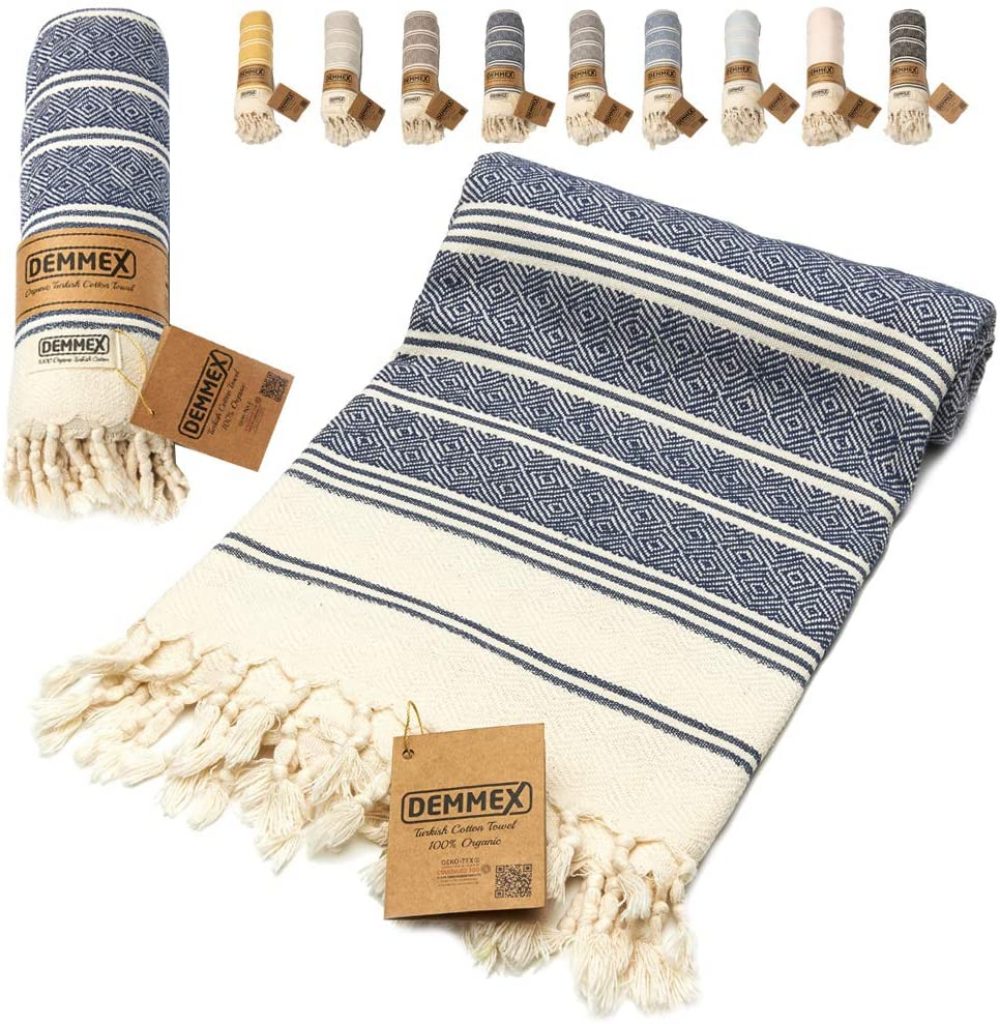 Make your loved one's holidays with this gorgeous Turkish towel from Demmex.
Why is this on our list of eco-friendly gifts? This towel is made from 100% organic cotton and is GOTS (Global Organic Textile Standards) certified. In addition to this, its organic dye is OEKO-TEX certified.
---
Outdoors
21. Eco-Friendly Dry Bag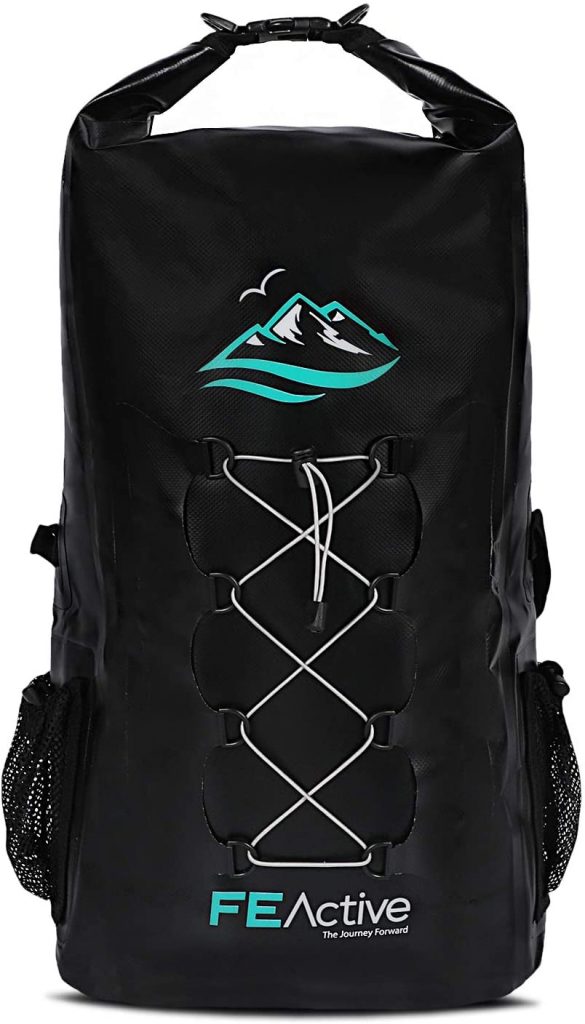 This dry bag made of thick marine grade 5mm eco-friendly Vinyl Tarpaulin is the perfect present for everyone who enjoys diving, snorkeling, kayaking, or any other water-related activities.
---
22. Bamboo Skateboard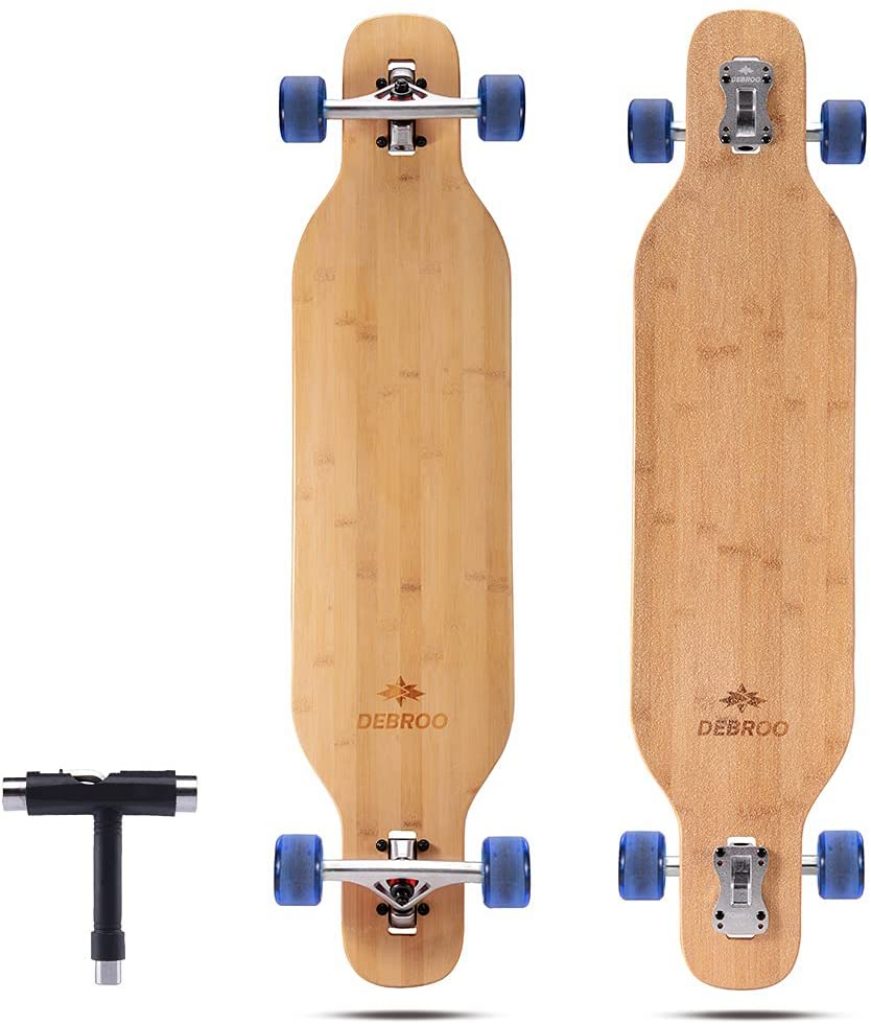 Its endless renewability as a resource coupled with its environmentally-friendly nature makes bamboo a more eco-friendly alternative to most other materials.
So, if you're looking to surprise that eco-conscious someone with a way to cruise around – look no further than this bamboo skateboard from DEBROO.
---
23. Cotopaxi Del Dia 3L Fanny Pack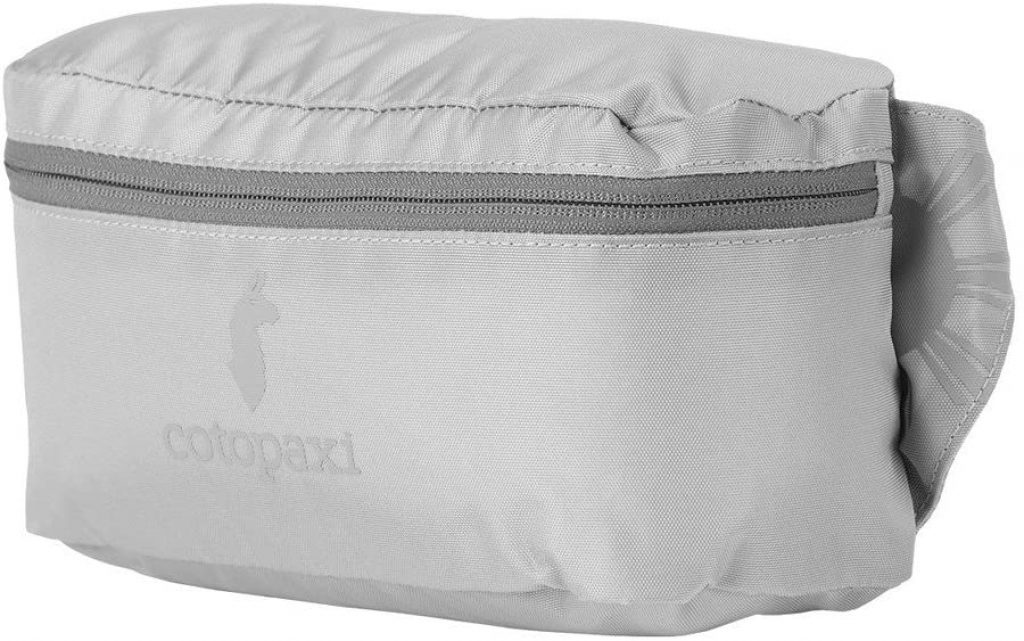 Employees from Cotapaxi's factory in the Philippines make use of remnant materials to produce these waste-saving fanny packs.
What's more, employees have total creative control over the pack's colorway, making each one a totally unique product.
---
24. BioLite Camp Stove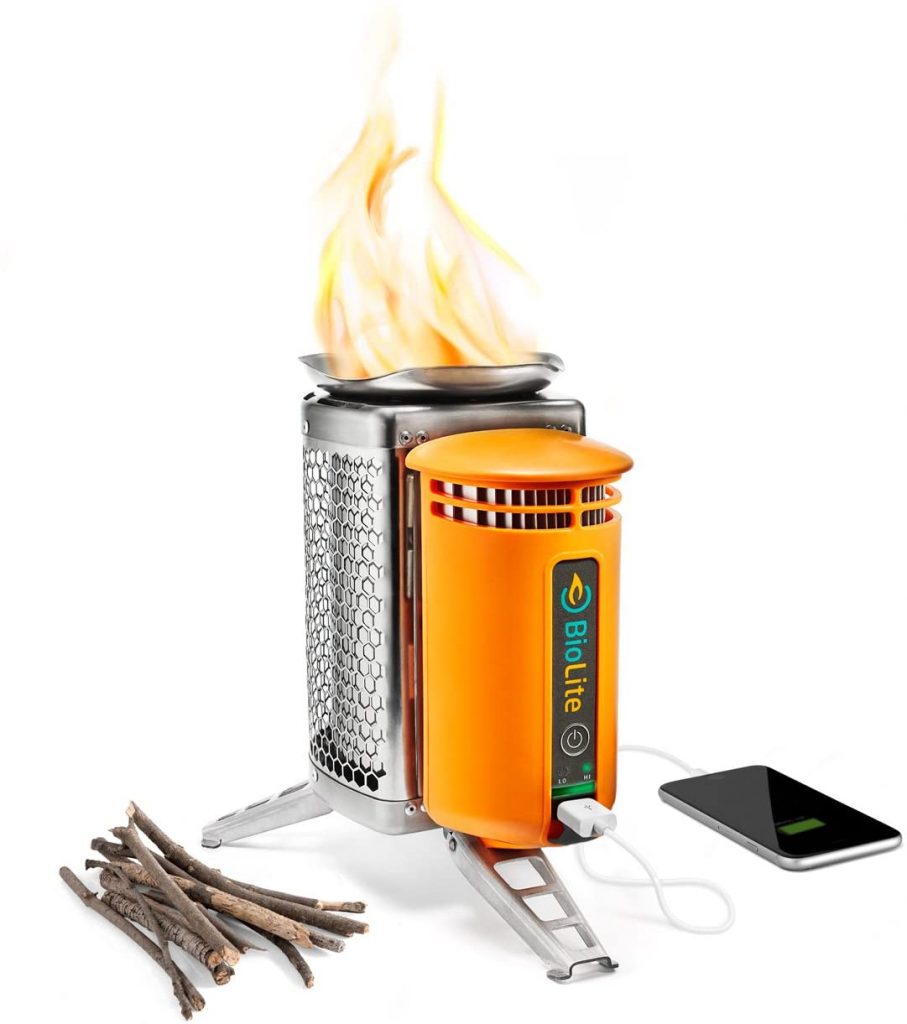 Turn fire into electricity with BioLite's award-winning stove. Want to find out more? Watch this video.
---
25. Cotopaxi Backpack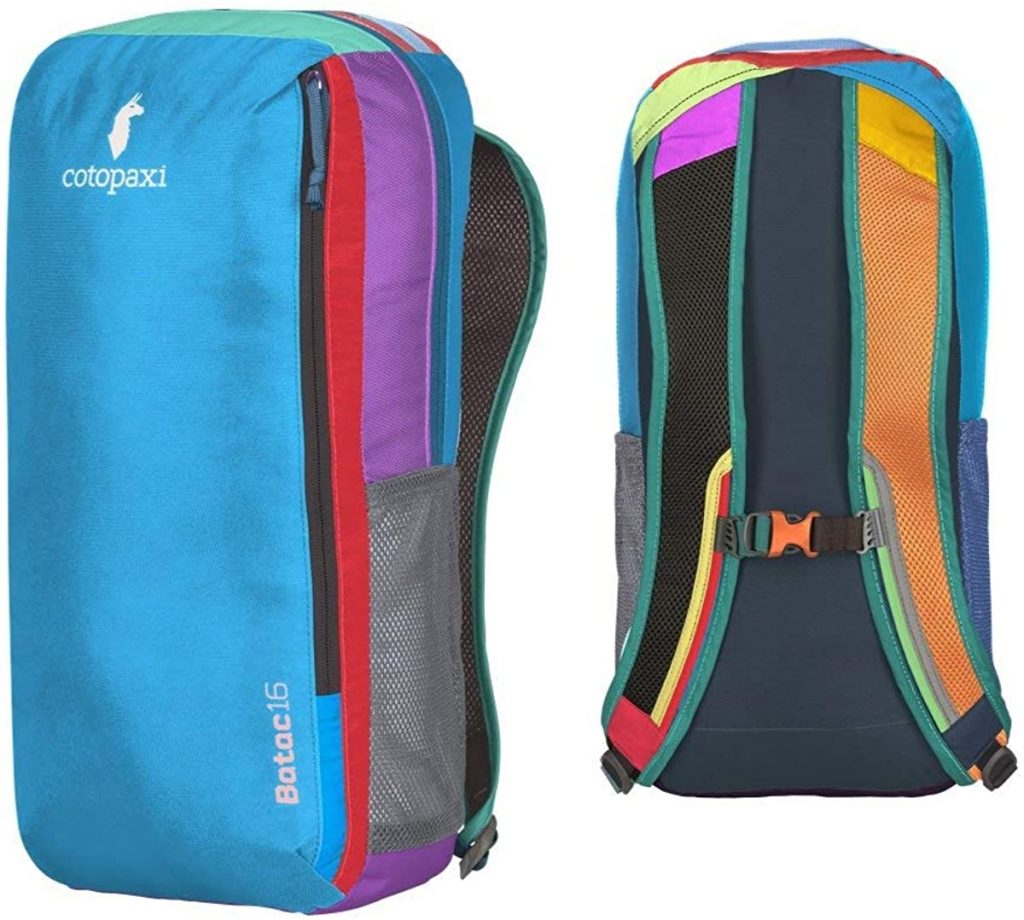 Why is this on our list of eco-friendly gifts? Cotopaxi repurposes fabric, buckles, thread, and zippers. The result: the Repurposed Collection, which also includes the Del Dia backpacks.
Using fabric leftover from other companies' large production runs, Cotopaxi creates unique backpacks, with a one-of-a-kind color scheme.
---
26. Burt's Bees Baby Unisex Baby Booties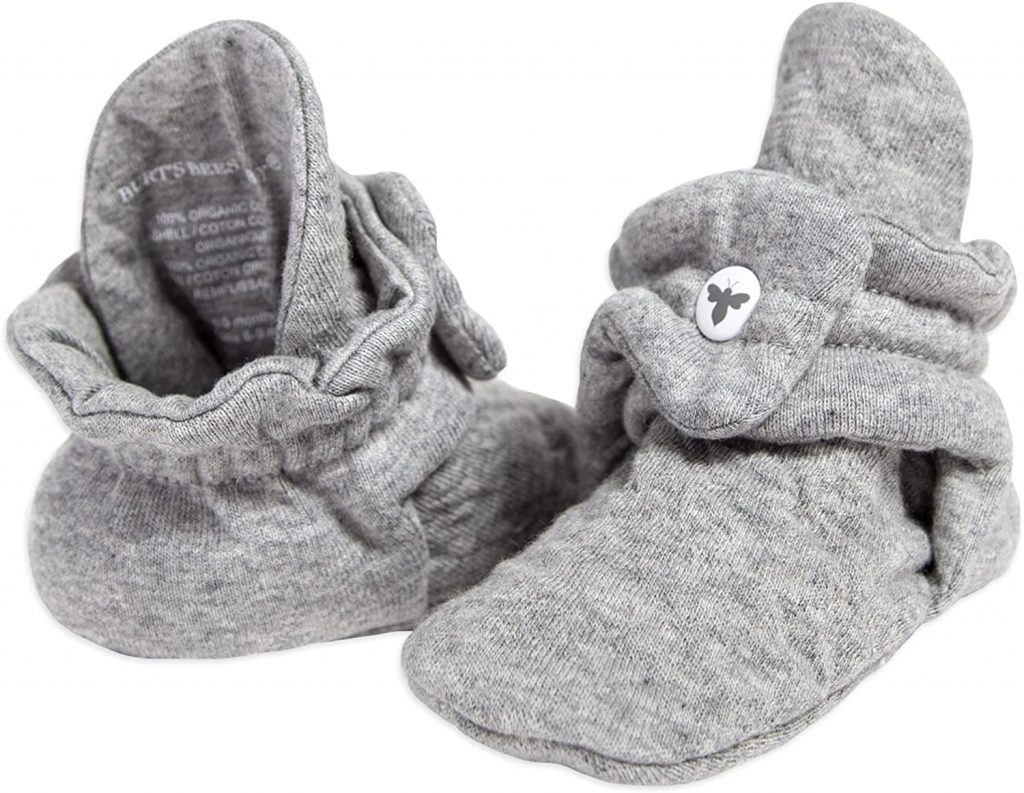 Burt's Bees Baby has come out with a collection o unisex baby booties made out of 100% organic cotton. Their signature organic cotton is known for being extremely soft and gentle on delicate skin, yet super-durable through endless washes.
The company and product are both Climate Pledge Friendly and carry a GOTS certification.
---
27. Eco-Friendly Surfboard Sock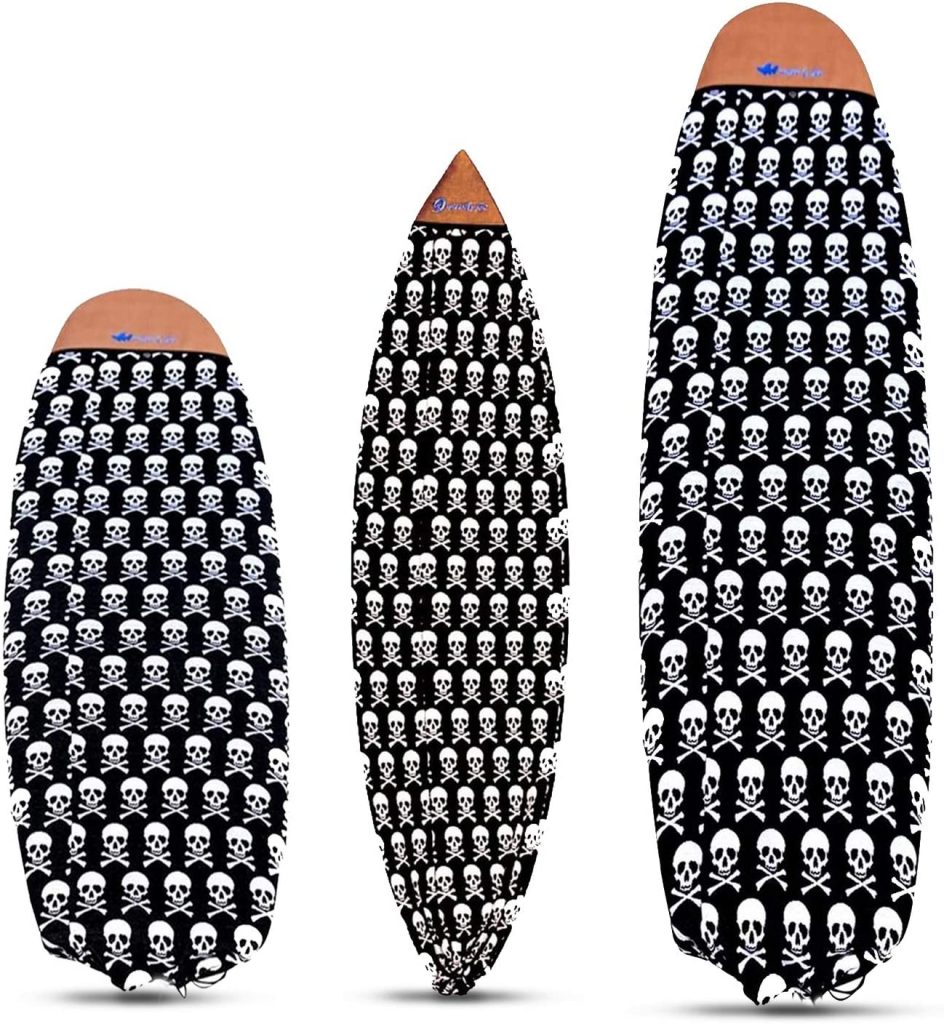 Every surfer out there wants to make sure their board lasts for as long as possible.
Well with this longboard bag/sock from Wave Tribe, you'll be able to keep your board cooler while in the car and other hot places, protecting it from the sun's harmful rays.
Rated 'Best Boardbag' by ESPN when tested by ESPN surfing staff, and made out of eco-friendly materials, it's an absolute winner.
---
28. Zeal Sunglasses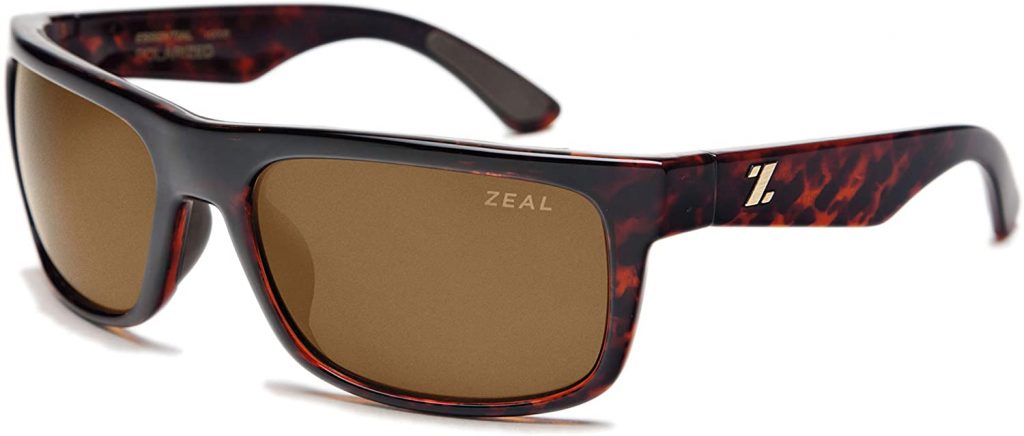 Under the motto 'Use Less, Give Back, Explore More', Zeal Optics produces high-quality sunglasses from plant-based materials.
What's more, they have committed to contributing 1% of their gross sales to environmental causes.
---
29. ENO Camping Hammock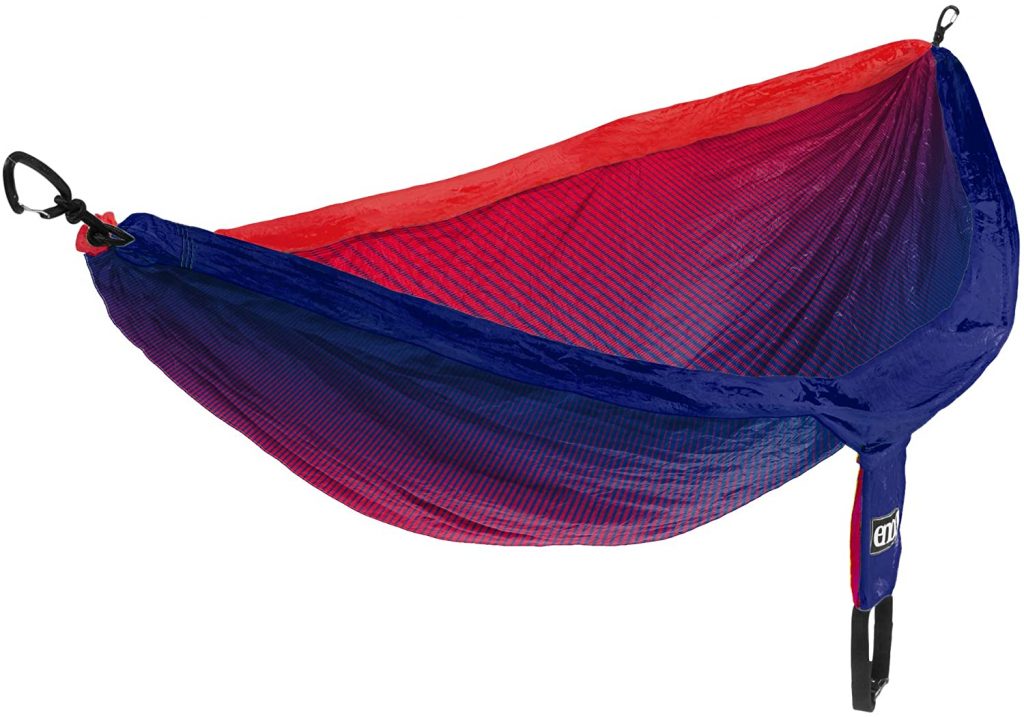 Eagles Nest Outfitters makes their products from high-quality materials with post-consumer recycled content and bluesign® approved chemistry. They are partners with Trees For The Future and 1% For The Planet.
---
30. Adidas Men's Lite Racer Running Shoe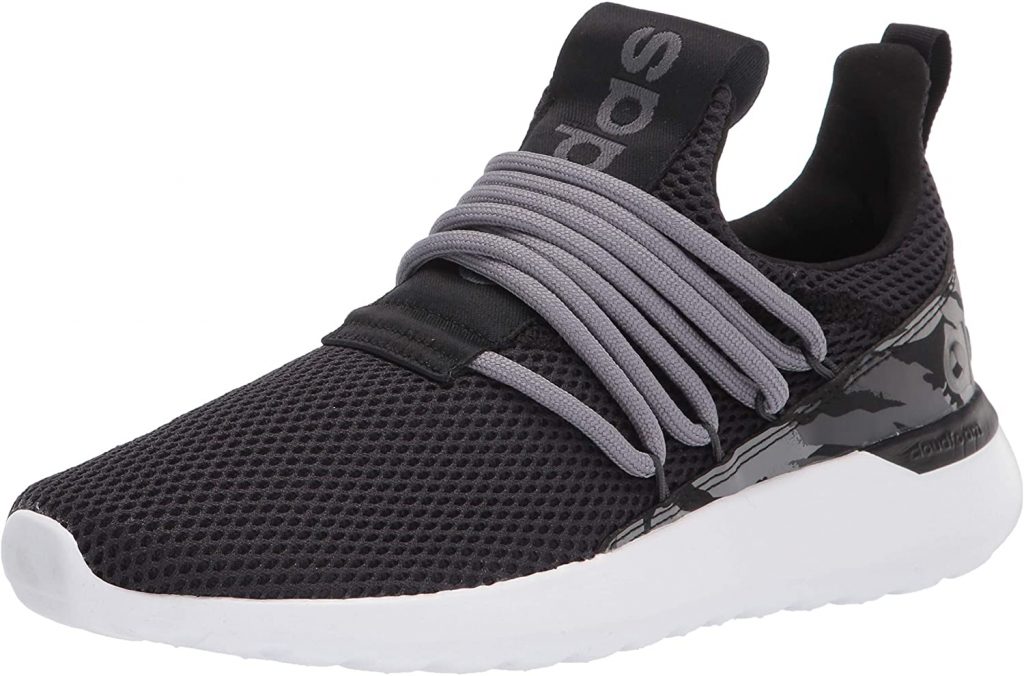 Why is this on our list of eco-friendly gifts? The Adidas Men's Lite Racer Adapt 3.0 running shoe is made with Primegreen, a series of high-performance recycled materials. 50% of this is recycled content.
---
Self Care
31. Organic Golden Milk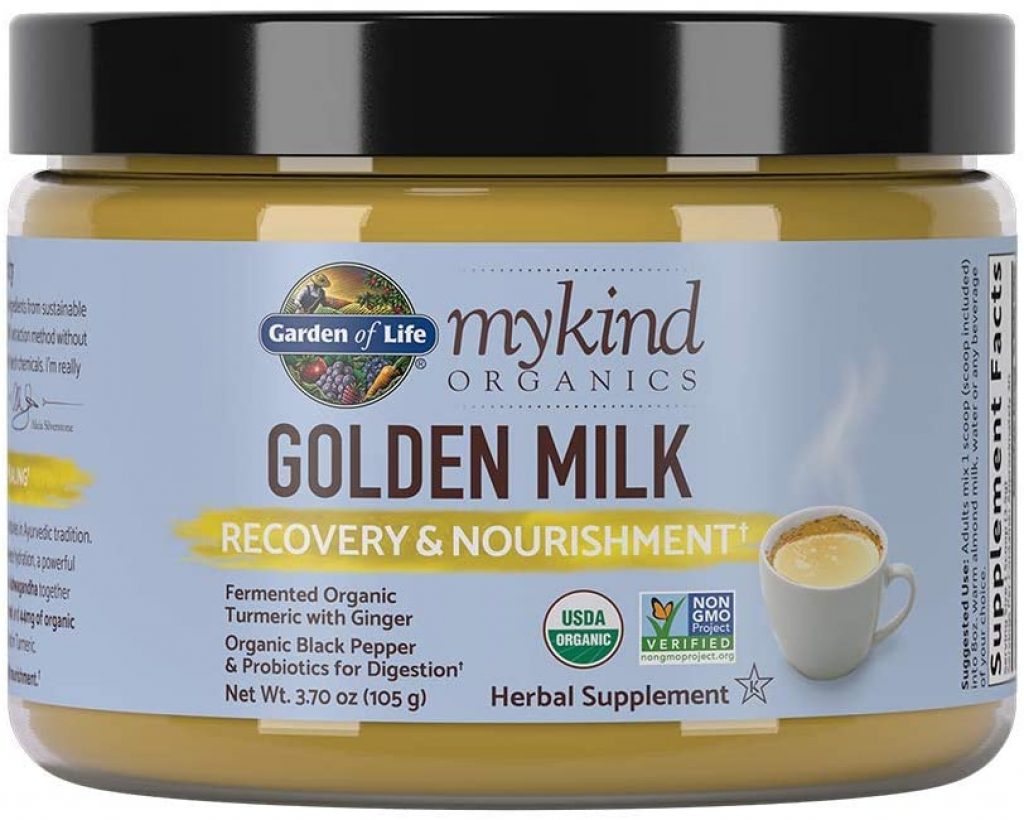 Start (or end) your day right – mykind Golden Milk is Certified USDA Organic, Non-GMO Project Verified, Certified Gluten-Free, Vegan, and Kosher.
---
32. Ethique Eco-Friendly Shampoo Bar
Ethique is the world's first zero-waste and most sustainable lifestyle beauty brand.
They use biodegradable ingredients and compostable packaging so all of their solid bars leave no trace
As of today, they've stopped over 6,000,000 plastic bottles from ending up in landfills.
---
33. Natural Real Egyptian Shower Loofah Sponge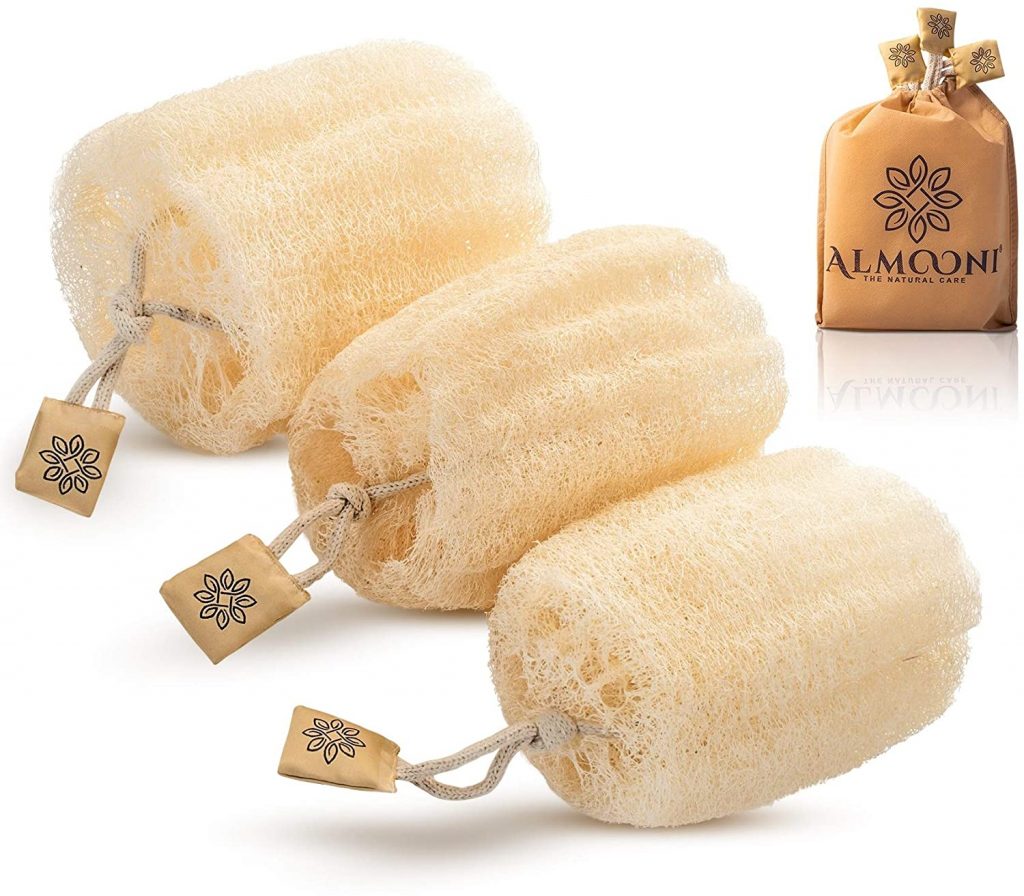 This natural real Egyptian shower loofah is both 100% natural and eco-friendly.
Gentle and hypoallergenic, these sponges come with no dyes or petroleum-based plastic content.
---
34. EcoTools Makeup Brush Set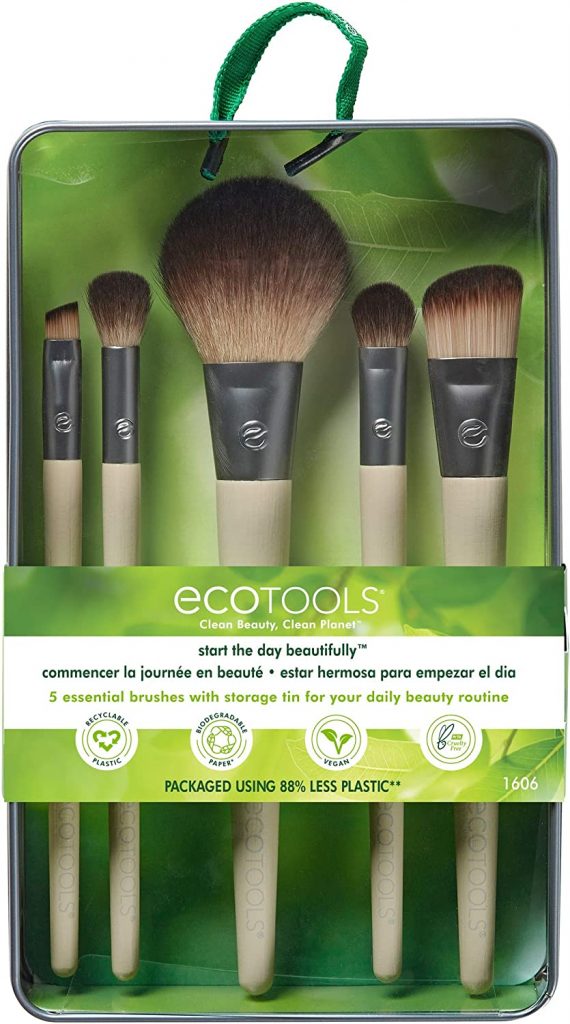 Why is this on our list of eco-friendly gifts? EcoTools makeup brush sets are PETA certified, making them 100% cruelty-free.
Their products are made from recycled aluminum and plastic. The handles are made from renewable viscose (one of the fastest-growing plants on the planet) and their packaging is made of tree-free paper.
---
35. Inteye Organic Bath Bombs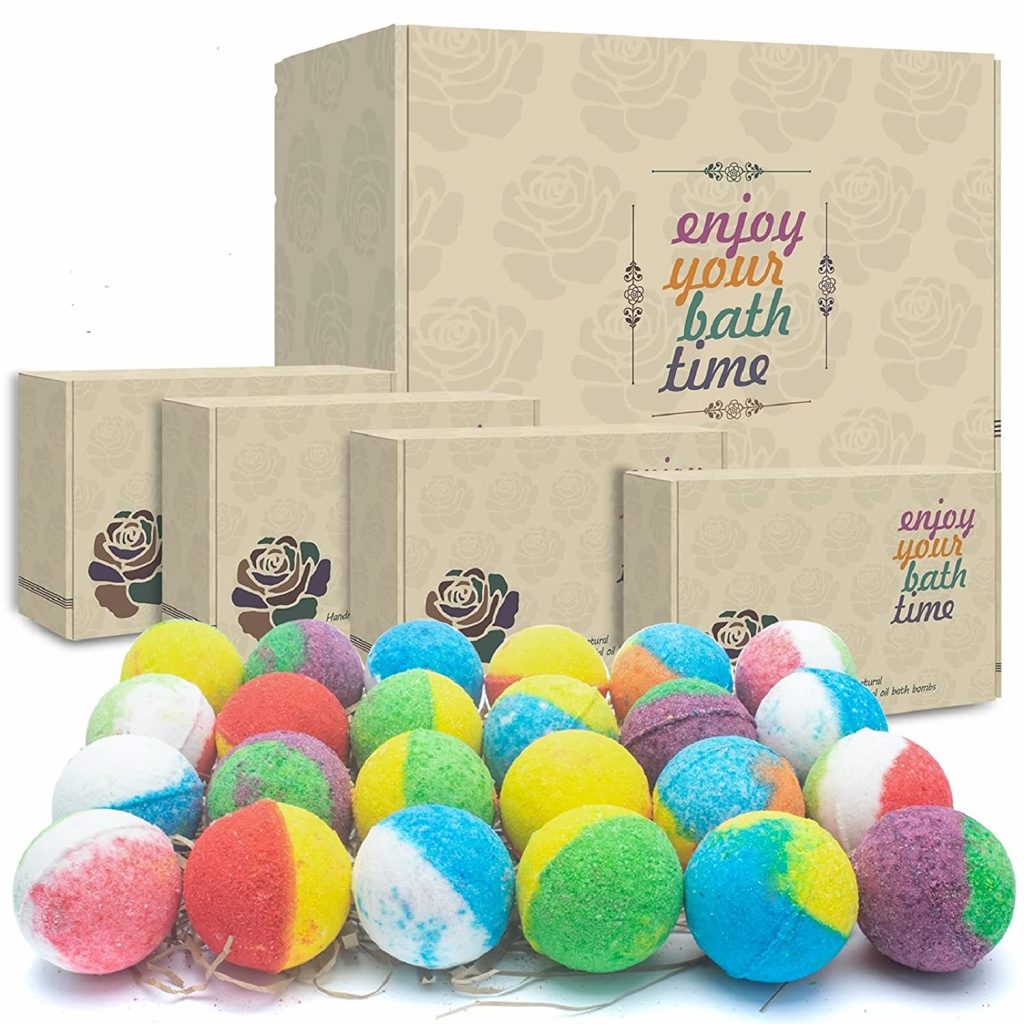 These organic bath bombs are handmade in the USA and wrapped in eco-friendly packaging. Ideal as a gift for some "me time".
All ingredients are made from natural organic Grape Seed Oil, Shea & Cocoa Butter, Organic Coconut Oil, etc.
INTEYE has passed FDA certification. All of their raw materials are organic, have low plant pigment adhesion, and won't cause any harm to your bathtub.
---
36. Natural Cork Massage Balls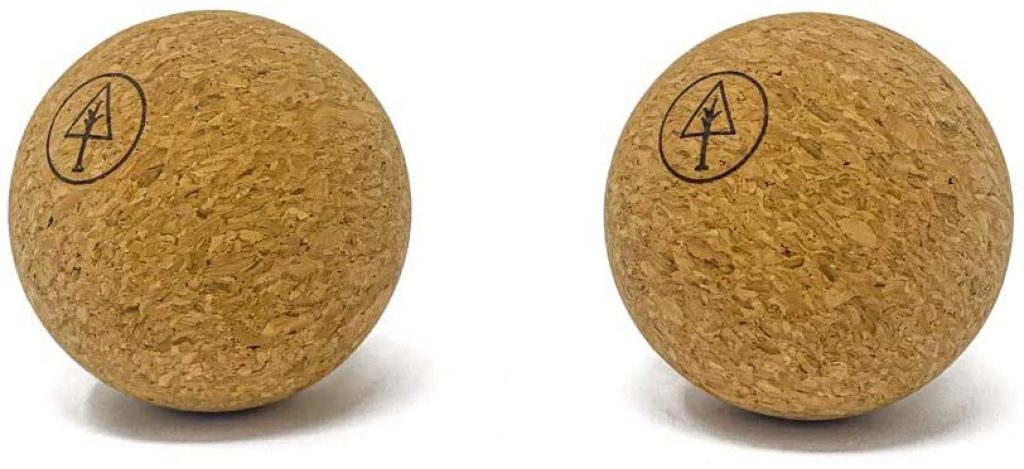 Made from premium renewable cork – certified to Forest Stewardship Council (FSC) standards – and sustainably harvested, these massage balls can be used for deep tissue massages, trigger point therapy, self-myofascial release, yoga therapy, and more.
---
37. Simply Organic Vanilla Extract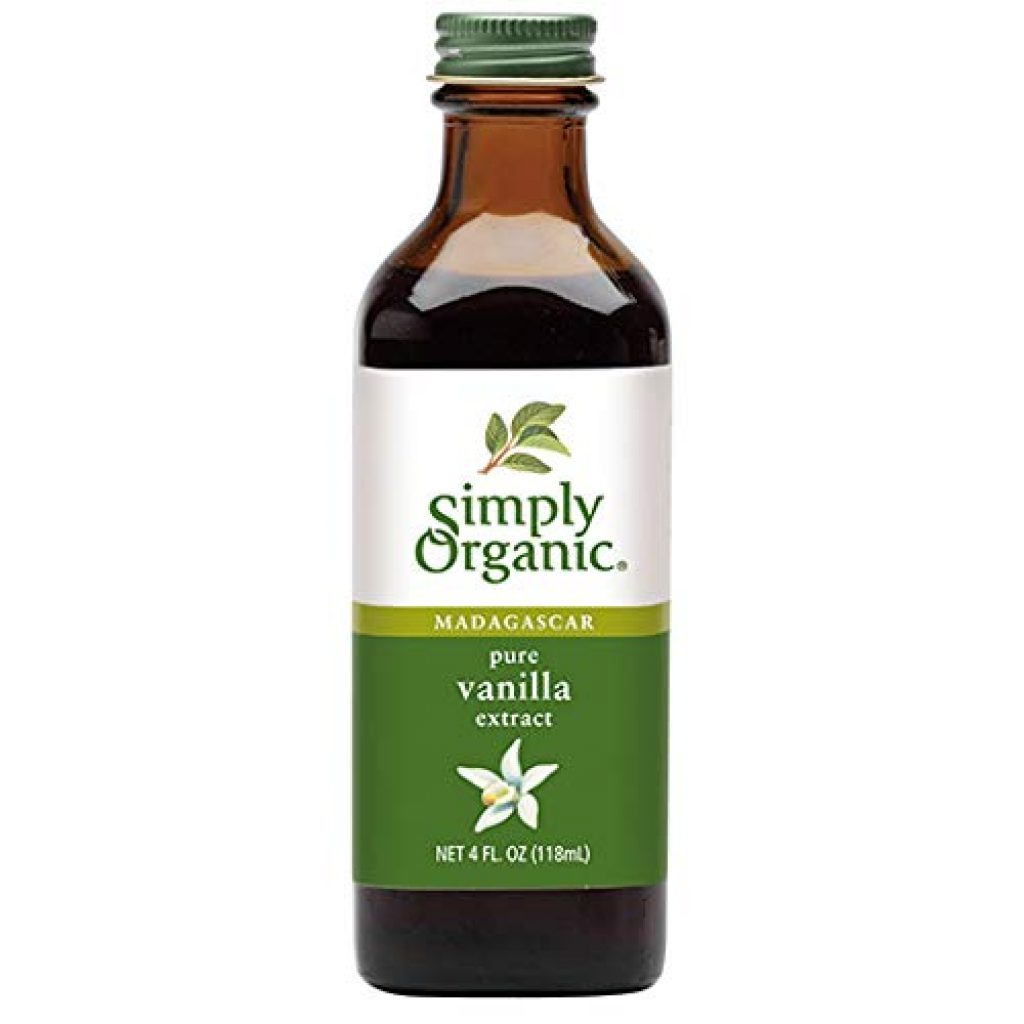 Vanilla extract is commonly used in smoothies, savory dishes, and even DIY home care. This authentic vanilla from Madagascar is certified organic.
Their goal, through their Simply Organic Giving Fund, is to help the millions of food insecure by not only providing funds and support to make organic food more accessible but also in developing the next generation of leaders in sustainable and socially just organic agriculture.
---
38. LEEWADEE Meditation Cushion Set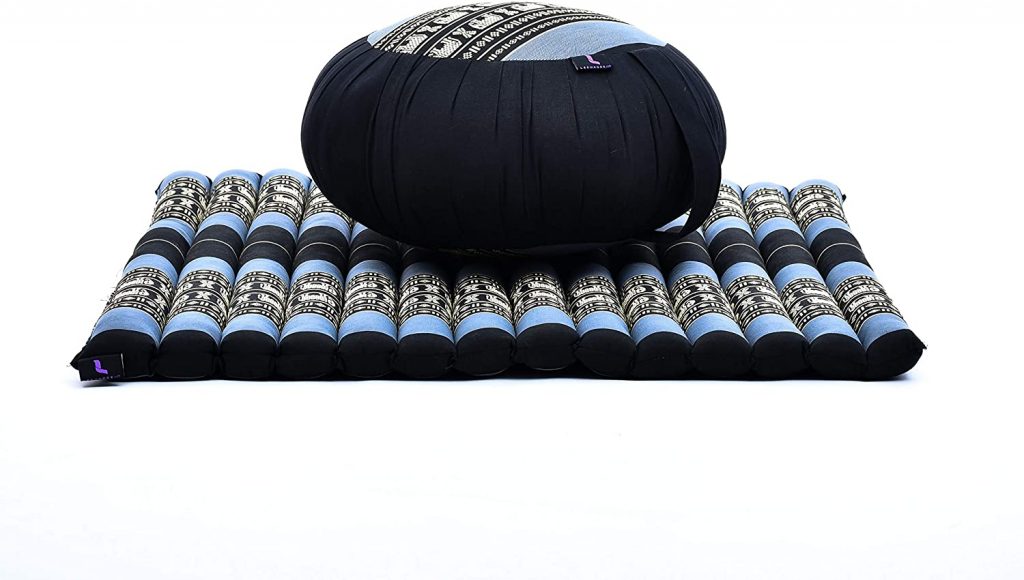 A great gift for mindful practices.
This piece of meditation equipment makes our list of eco-friendly gifts as the Zabuton and Zafu are hand-stuffed with natural kapok (a fluffy plant fiber).
---
39. TimeBeeWell Acupressure Mat & Pillow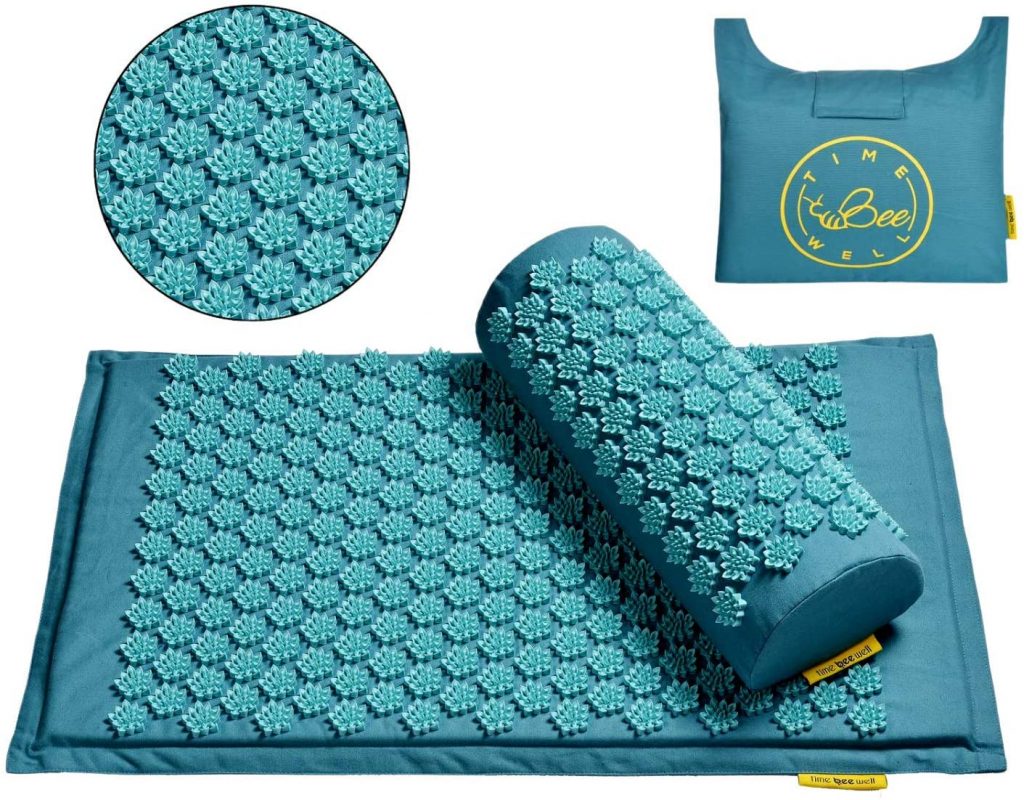 An acupressure mat and pillow provide relief from stress, back pain, and migraines. Every mat and pillow from TimeBeeWell is crafted with plant-based eco-foam and non-toxic materials
---
40. Organic Body Lotion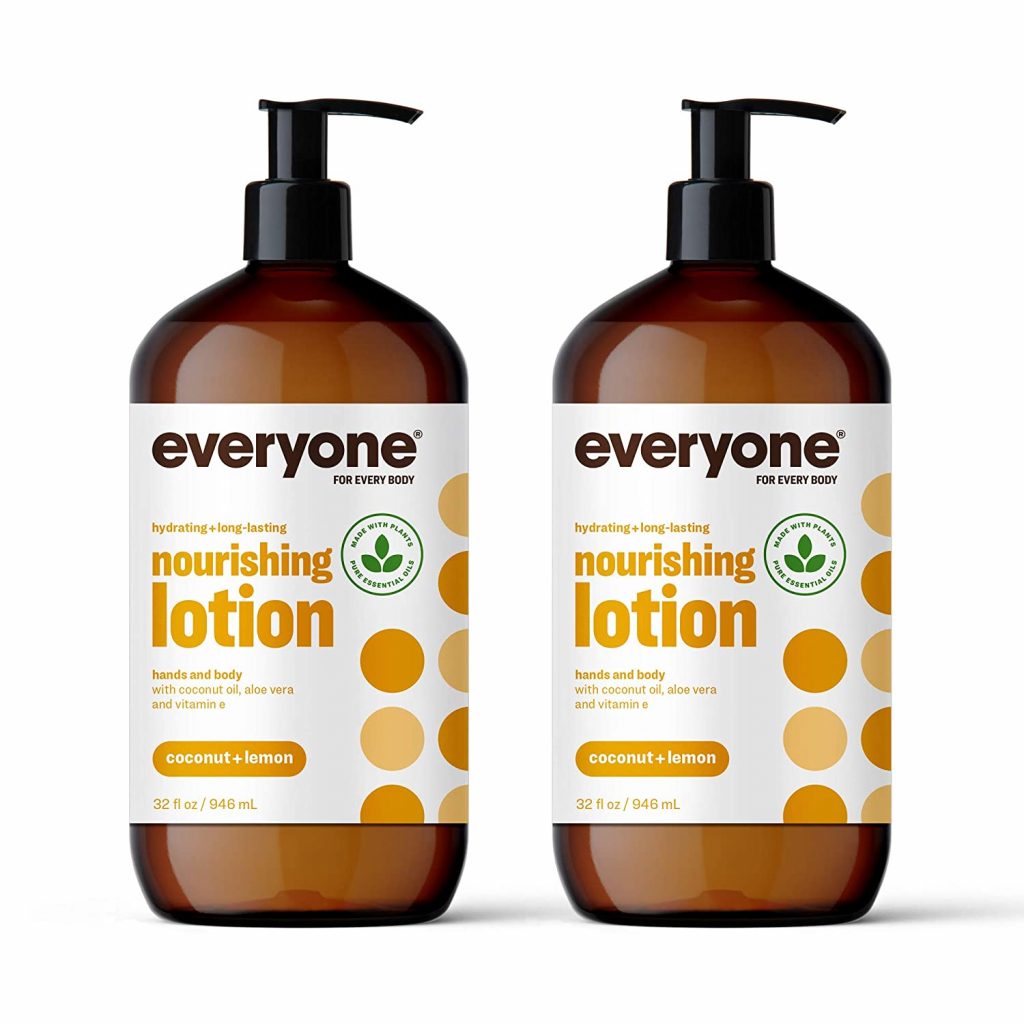 This plant-based lotion is made from pure essential oils, coconut oil, aloe vera, and vitamin E
It's EWG verified, GMO-free, cruelty-free, gluten-free, paraben-free, triclosan-free, and synthetic fragrance-free.
In 2019, Everyone diverted 90% of their waste from landfills. Additionally, their packaging is made from 100% recycled material.
---
Kids
41. Kinderfeets 2-in-1 Bike/Tricycle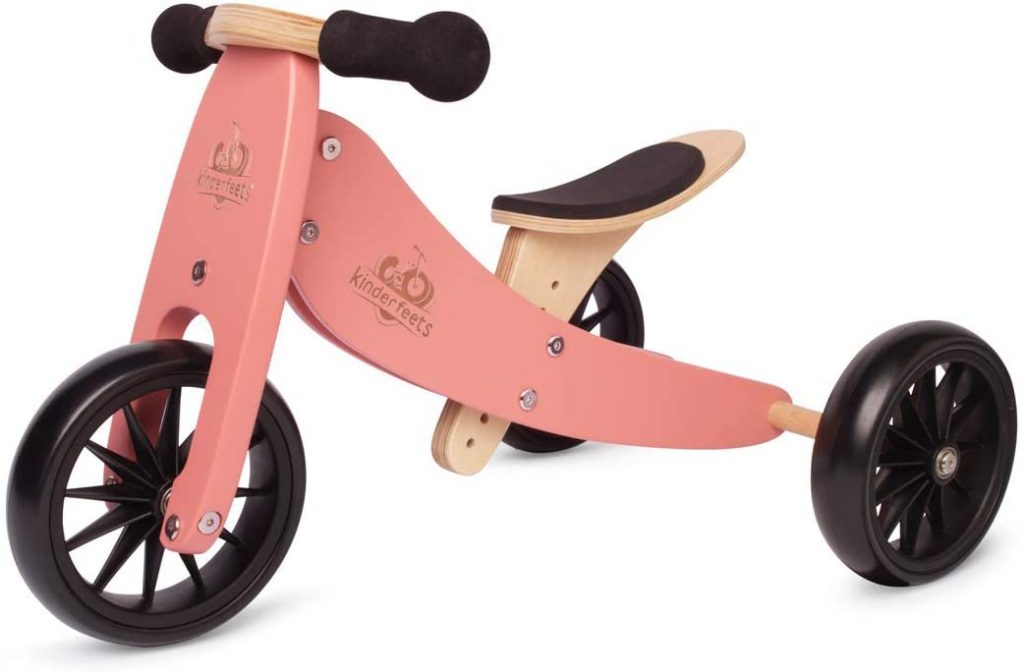 Why is this on our list of eco-friendly gifts? Handmade from environmentally friendly, heavy-duty birch wood, this 2-in-1 bike/tricycle is a must-have for the kids.
Kinderfeets cooperates with Trees For The Future, which means they plant one tree for every bike they sell. 
---
42. Eco-Friendly Diapers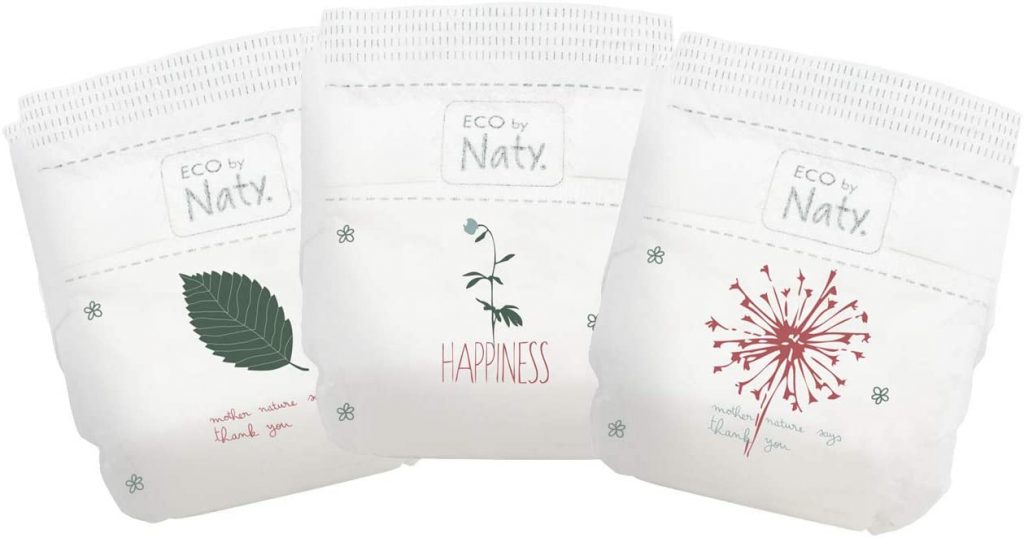 Eco by Naty diapers are the only ones on the market that can boast an "OK biobased" certification.
That, along with their materials coming from FSC-certified forests and TUV Austria-certified renewable plant-based packaging makes them a great gift for eco-conscious parents.
---
43. Puracy Natural Bubble Bath

This plant-based lavender and grapefruit bubble bath with essential oils is truly calming – for kids and everyone else who loves bubble baths!
---
44. The Organic Artist For Kids Book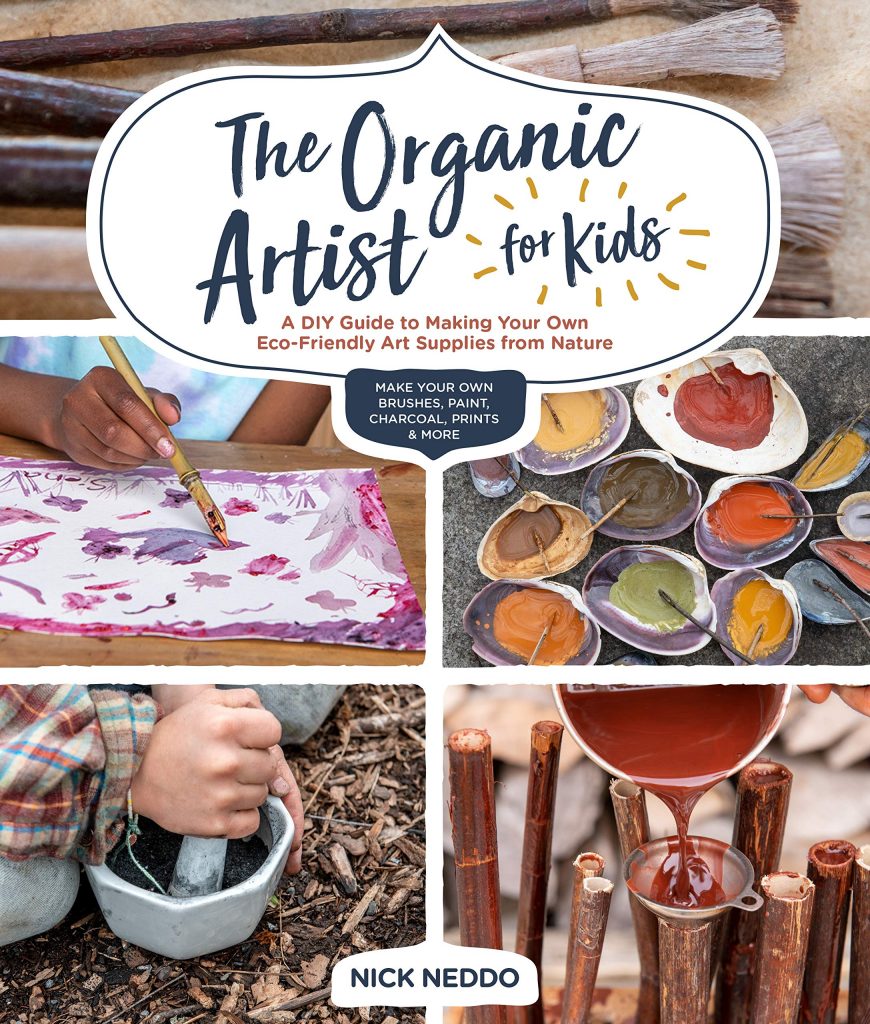 This inspirational book helps foster creativity by connecting kids and their parents to their wilderness roots. A highly recommended eco-friendly gift for the whole family, babysitters, and teachers!
---
45. Eco-Friendly Wooden Music Set for Toddlers and Kids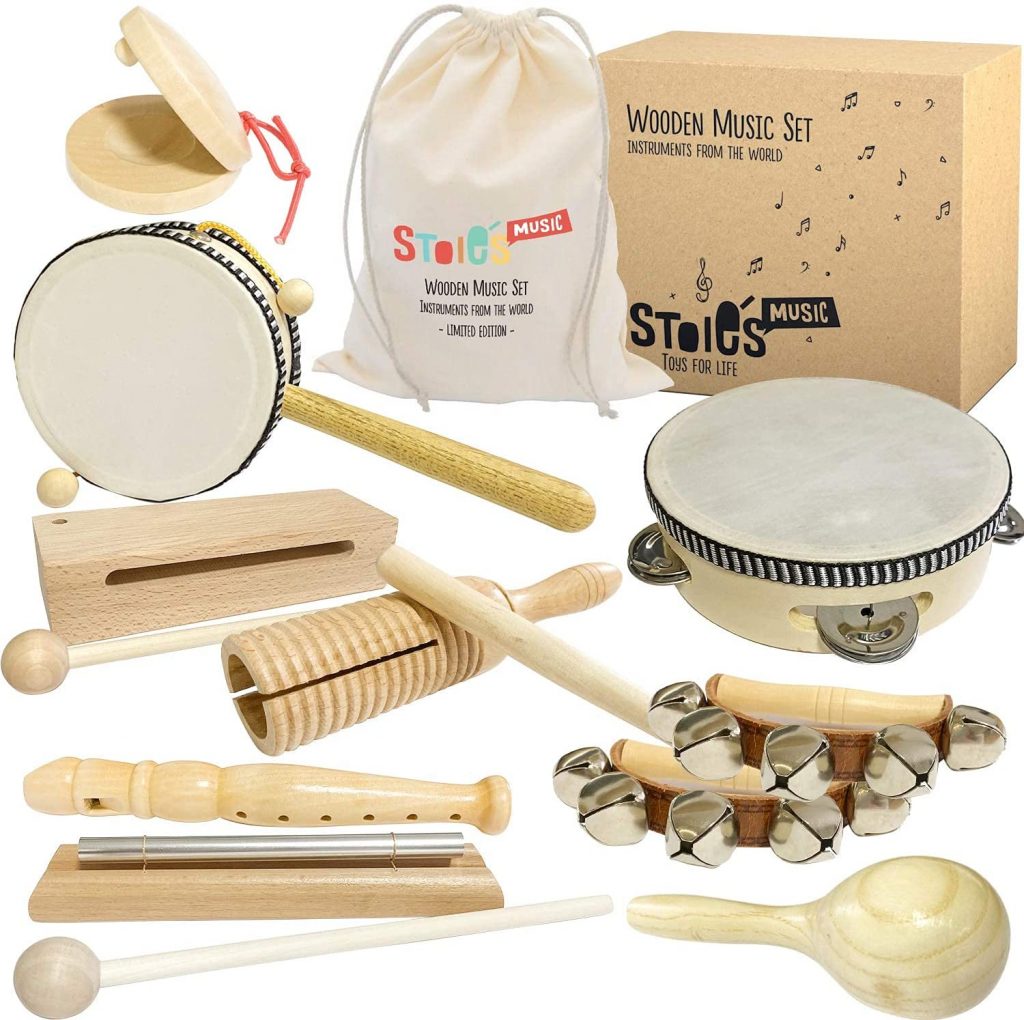 Stoie's 13-piece wooden music set helps promote environmental awareness, creativity, and coordination for families with young kids.
Why is this on our list of eco-friendly gifts? The instruments themselves and the accompanying cotton storage bag are made out of eco-friendly materials.
---
46. WeeSprout Bamboo Toddler Plates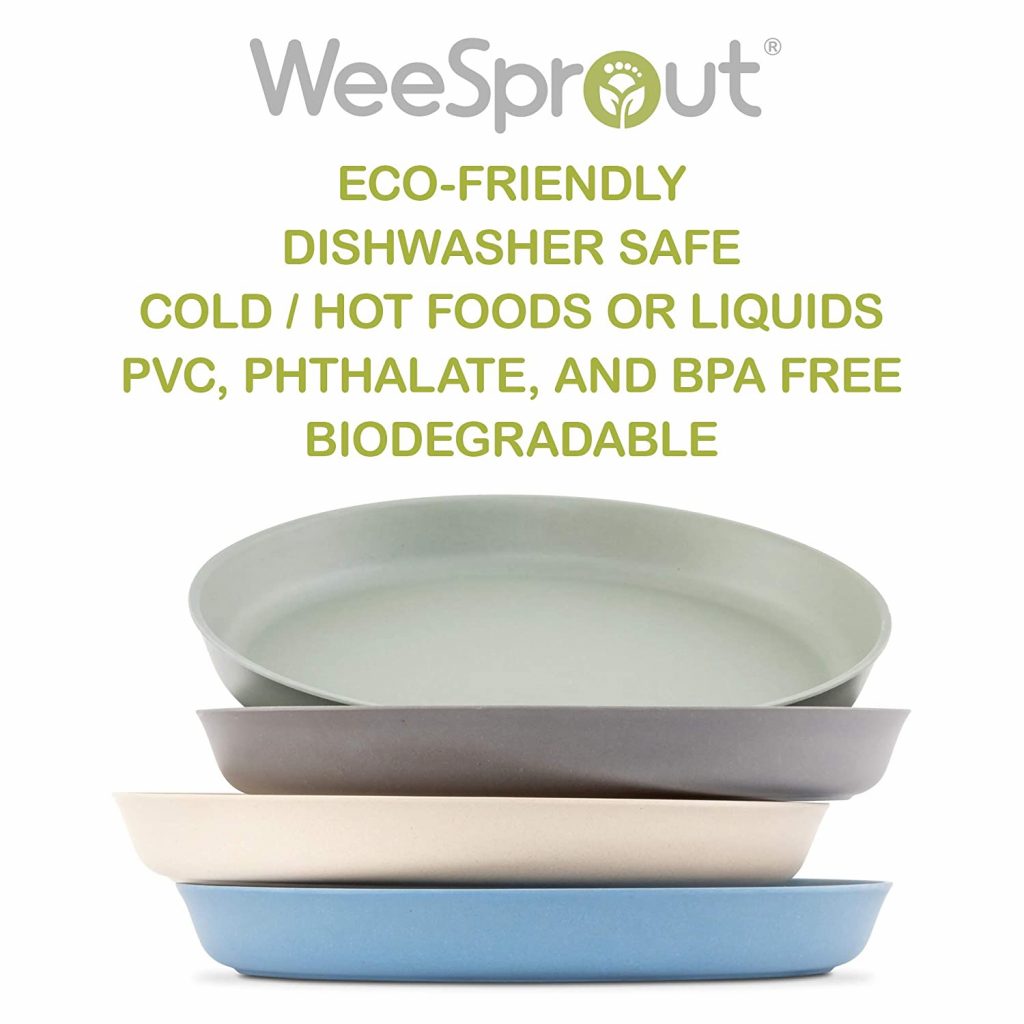 You and your kids will love this hassle-free bamboo plate set.
They contain no harmful materials or additives. Plus, these plates have a non-harmful melamine finish that makes them dishwasher friendly and never alters how your child's food tastes!
---
47. U+ME Kids Gardening Tool Set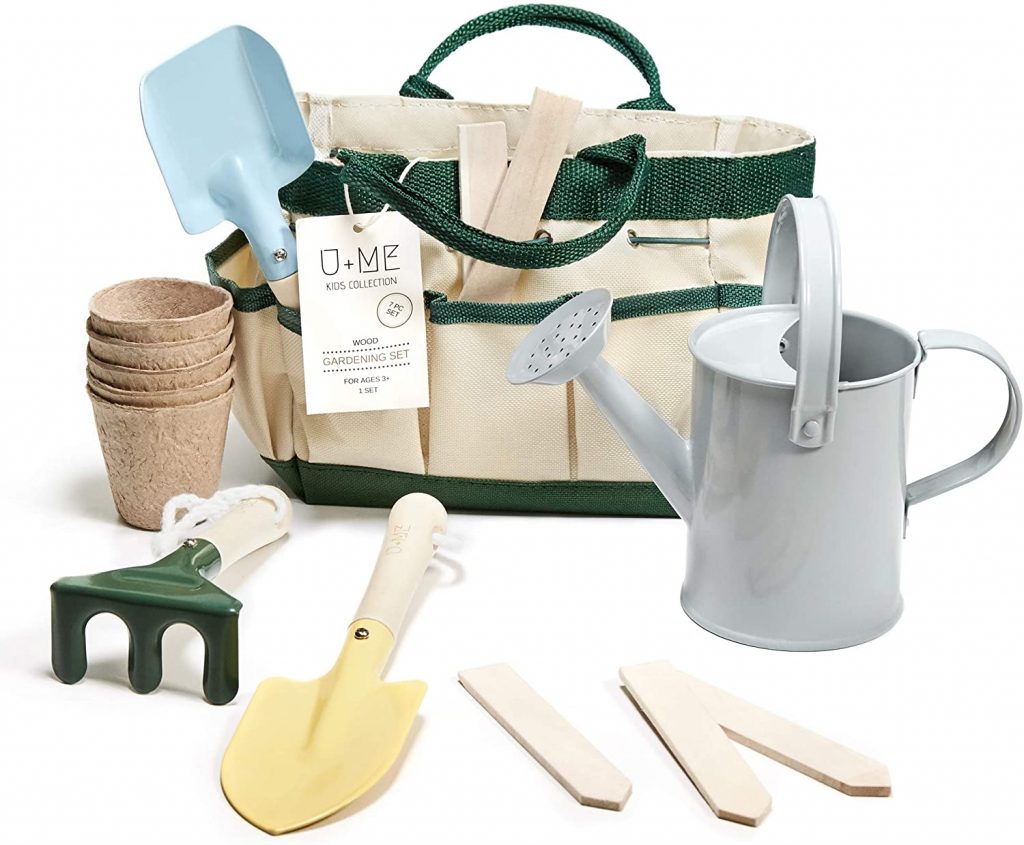 Whether the special child in your life needs outdoor gardening tools or beach sandcastle gear, they'll love this high-quality gift that will last them for years of play and use.
This product makes our list of eco-friendly gifts because its set is 100% plastic-free and comes with zero-waste packaging.
---
48. Wooden Solar Car Model Kits to Build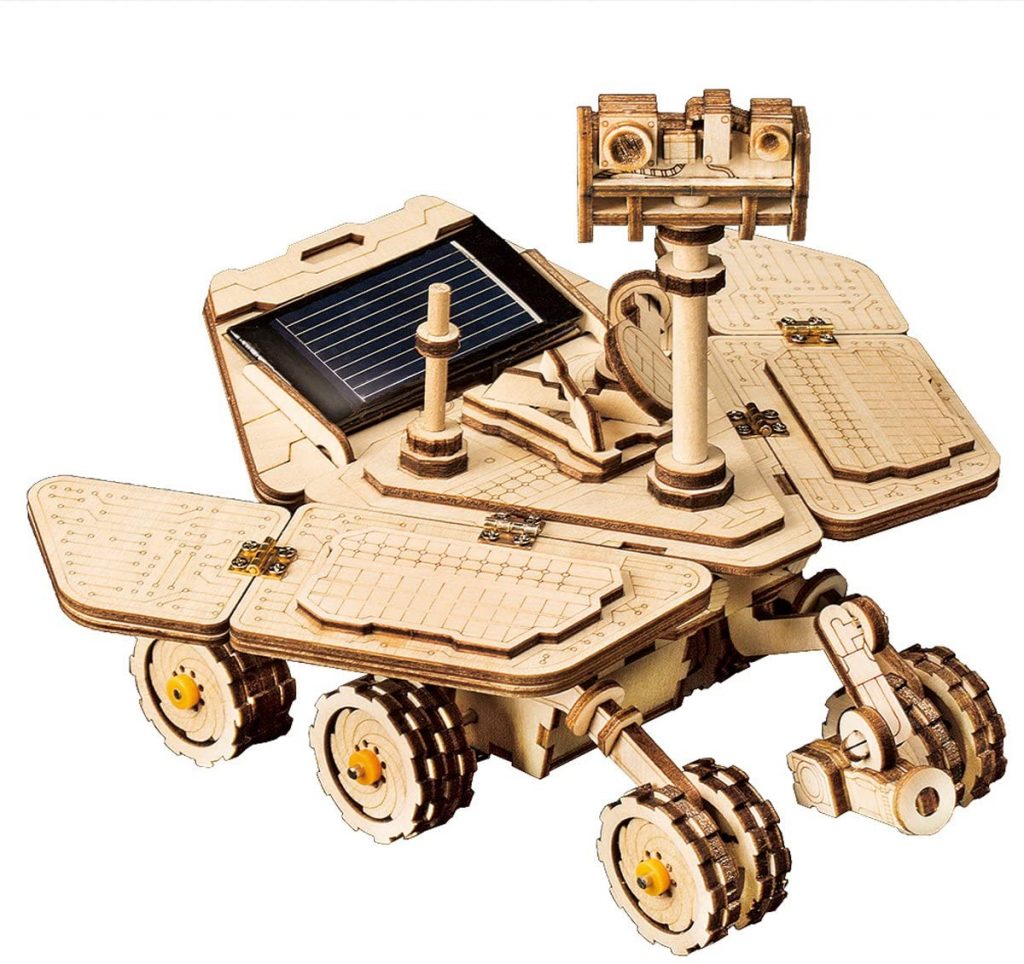 This science kit is ideal for kids and even adults. It's a great parent-child physics building project/puzzle all in one.
The robot kit includes a solar panel that transforms heat into an electric energy drive motor, which teaches children the benefits of environmentally friendly solar energy.
---
49. Shelly The Sea Turtle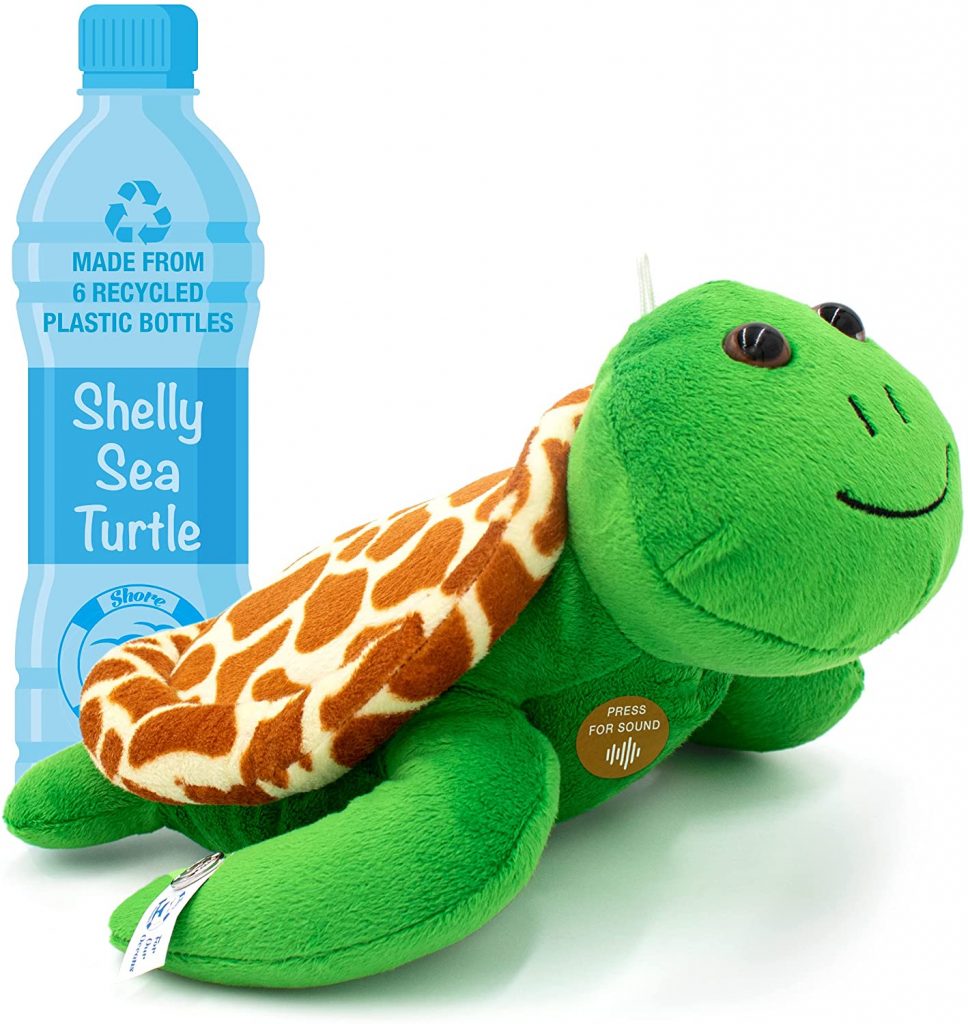 Shelly was made from 6 plastic bottles by the Shore Buddies. As of 2021, these little guys have helped save 1,000,000 plastic bottles from entering our oceans.
What's more, this company donates $1 from every product purchase to non-profit organizations that share their mission to keep the oceans plastic-free.
---
50. Plantable Pencils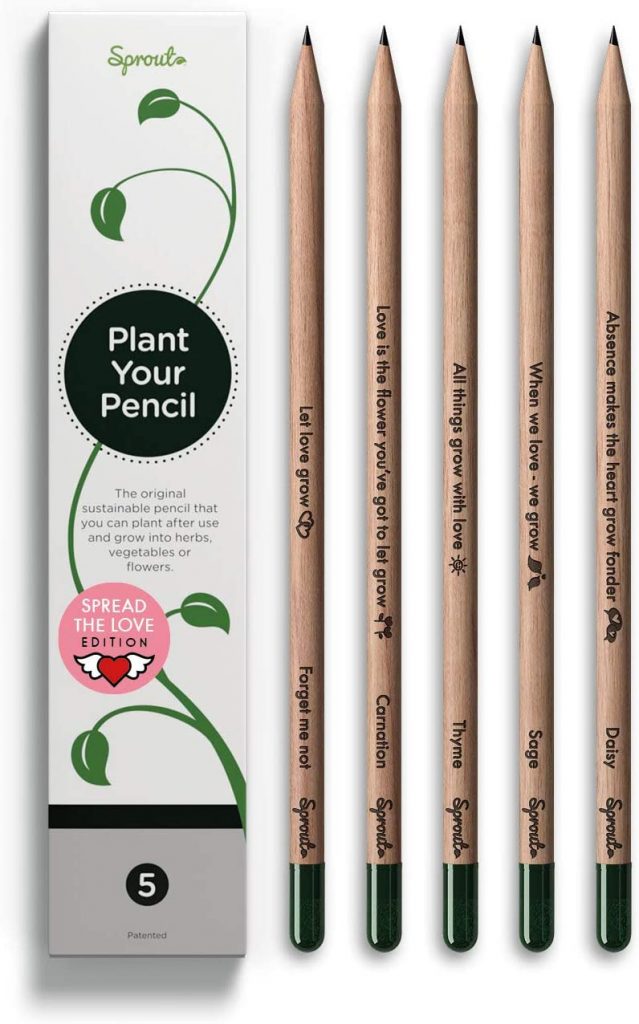 The world's first plantable pencil.
At the tip of each pencil, you'll see a small seed capsule. Get creative until your pencil is too short to use. Then turn it upside down plant it & enjoy watching it grow into fragrant herbs, flowers, or fresh organic vegetables.
Available in many different colors and plant types, sprout pencils are the perfect eco-friendly gift for all ages. They are non-toxic, lead-free, and biodegradable.
---
Cooking
51. Plant-Based Diet Book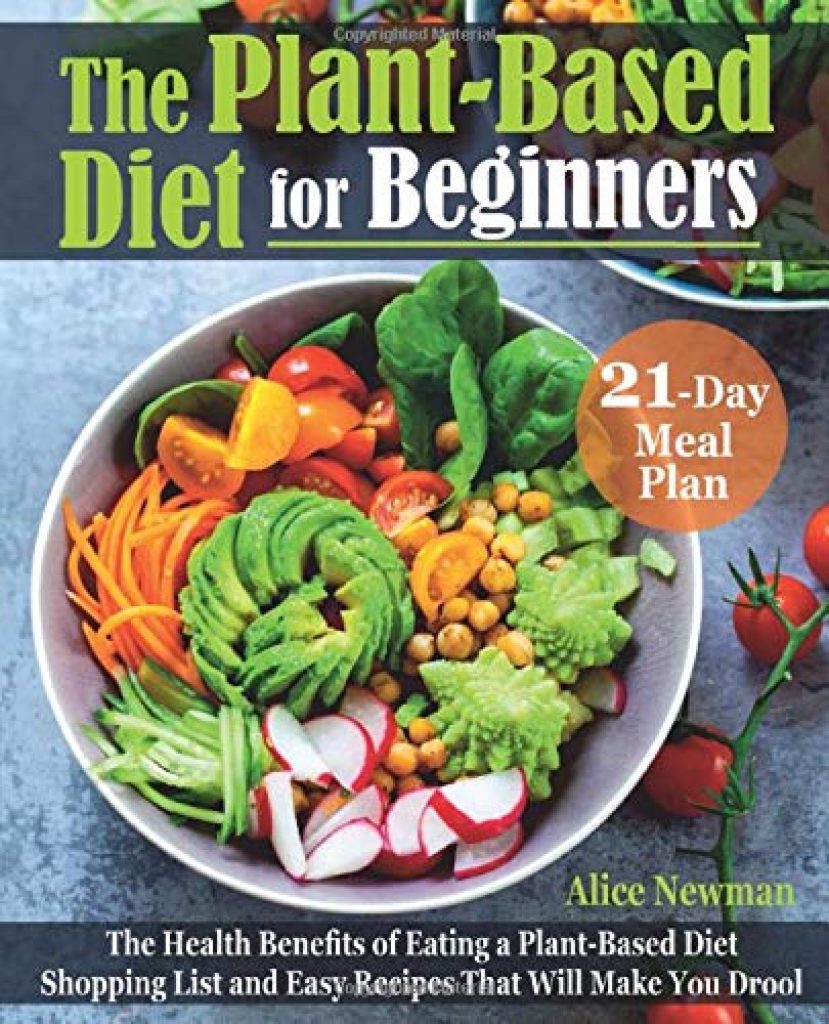 Transitioning to a plant-based diet can take a lot of time, research, and effort.
Why not make it easier for yourself with this guide to the plant-based diet for beginners, by Alice Newman?
Not only will you learn more about the diet itself, but you'll also be given tips regarding what to shop for and along with easy recipes to make for yourself.
---
52. Wooden Cooking Utensils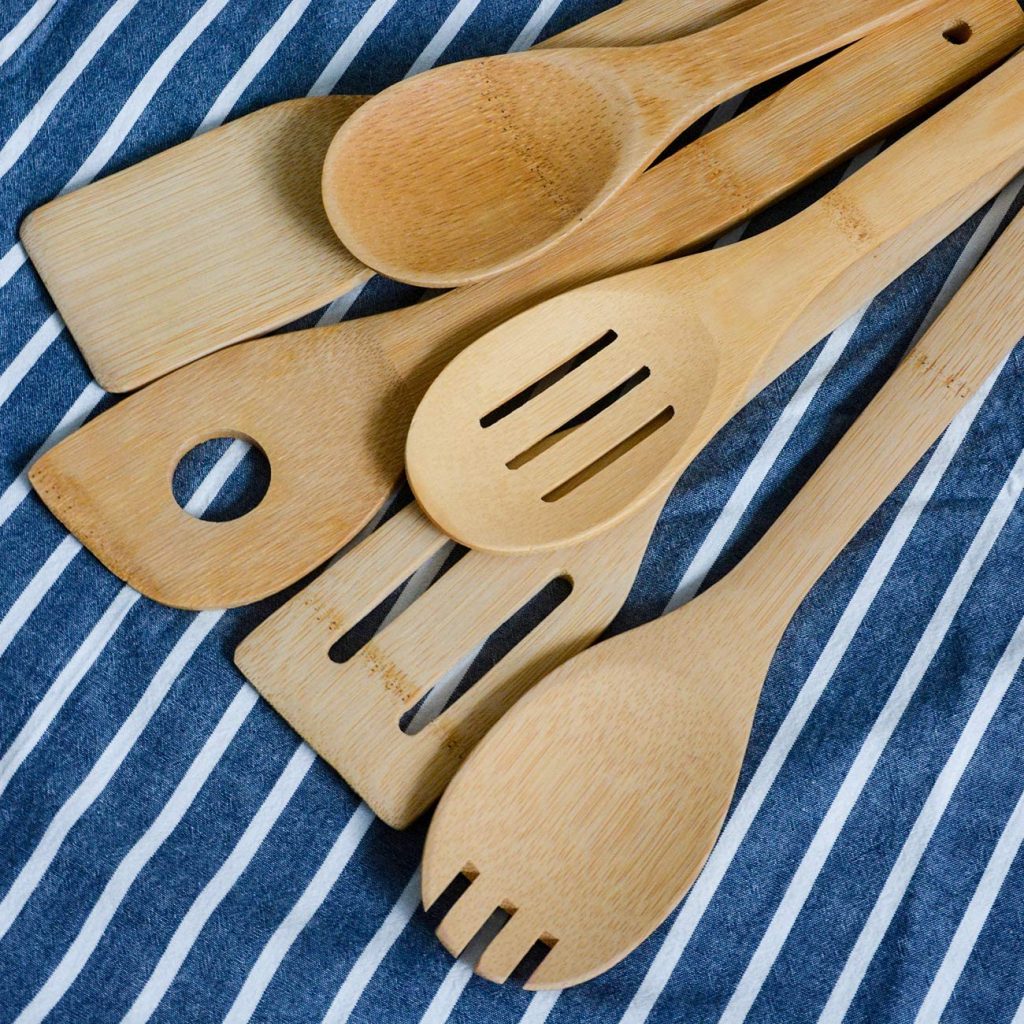 This set of 6 kitchen utensils makes our list of eco-friendly gifts because Zri Bamboo is made out of 100% Moso bamboo, a renewable and biodegradable natural material.
---
53. Sustainable Storage Containers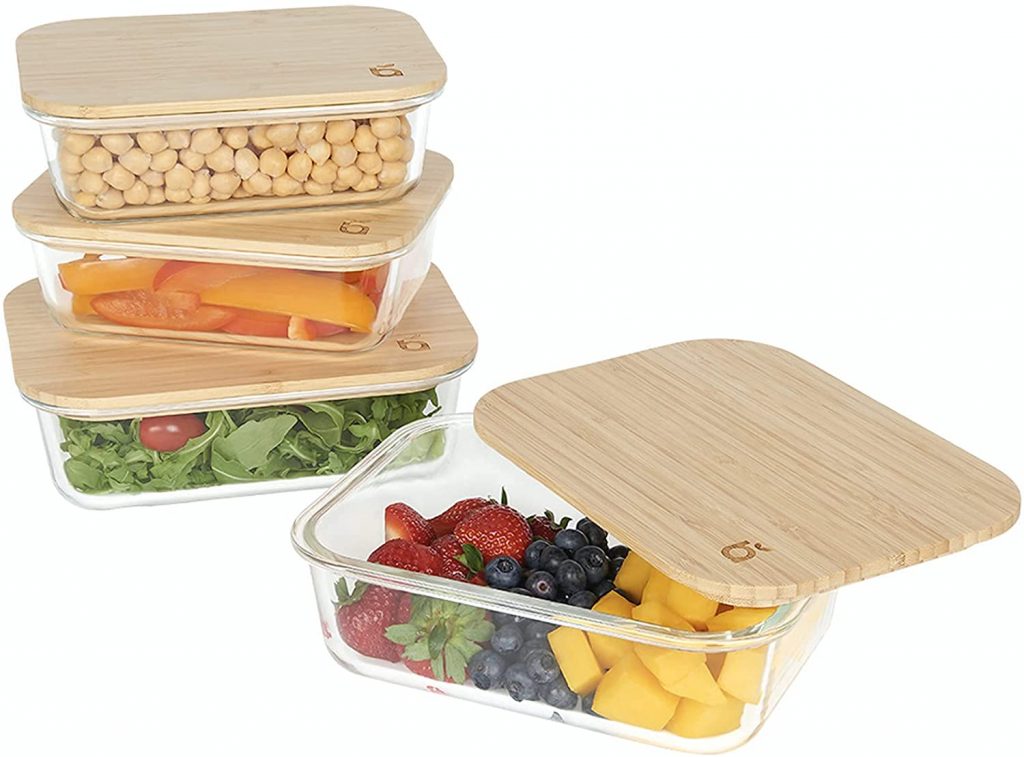 A must for everyone who is eco-conscious and owns a kitchen. These glass storage containers come with bamboo lids.
Additionally, they are BPA and plastic-free and do not have any harmful chemicals, toxins, or materials.
All of the materials they use are sustainable and recyclable, so you can crack on with your plastic detox.
---
54. Upcycled Kitchen Apron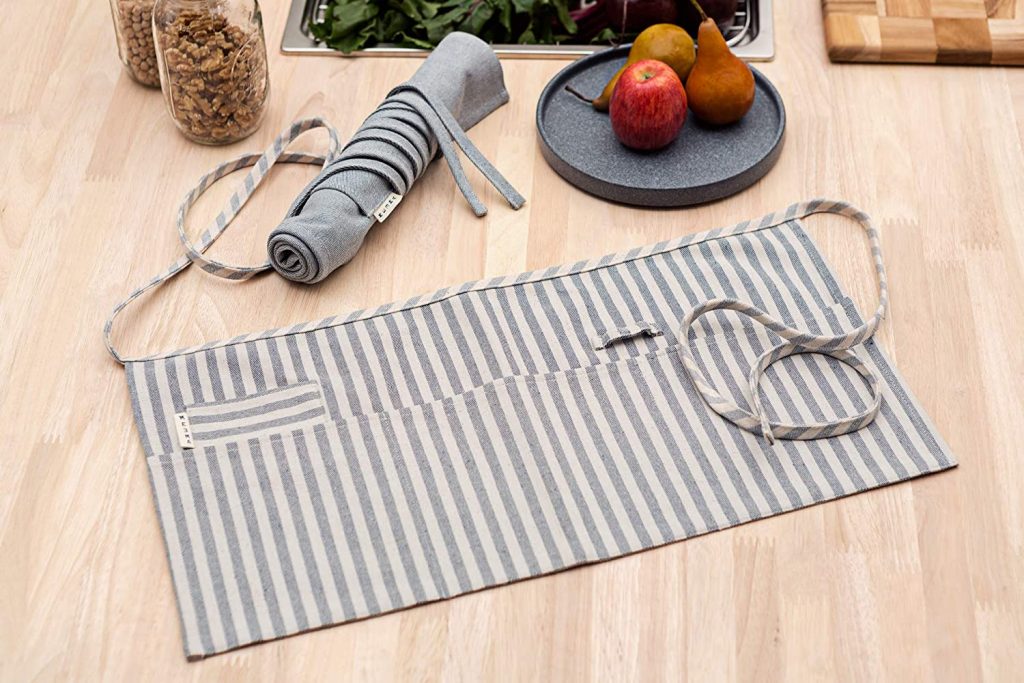 By making their products from upcycled denim and cotton scraps, Meema saves 20,000 liters of water for every kg of material used!
---
55. Bee's Wrap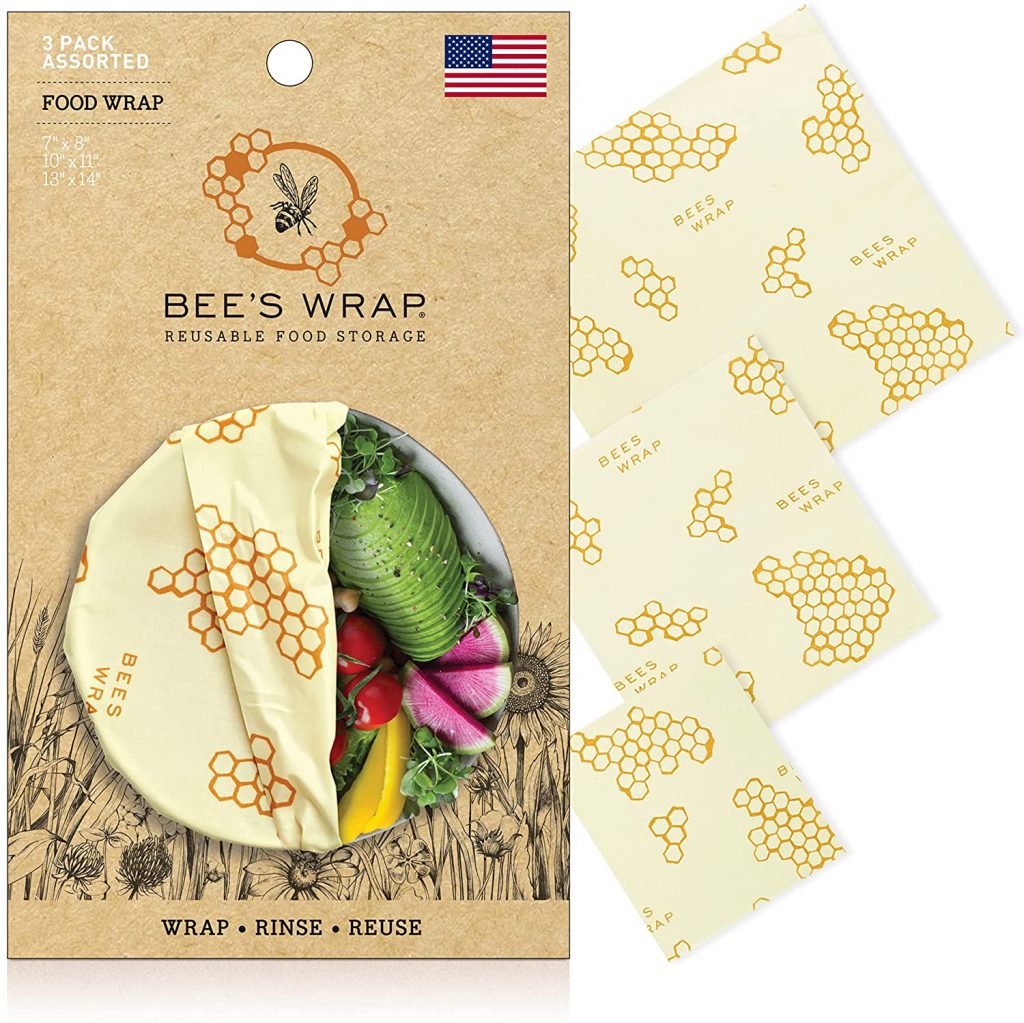 The sustainable food storage alternative: uniquely designed plastic-free and eco-friendly reusable food wrap! It's made from organic cotton, infused with sustainably harvested beeswax, jojoba oil, and tree resin.
---
56. Natural Sponge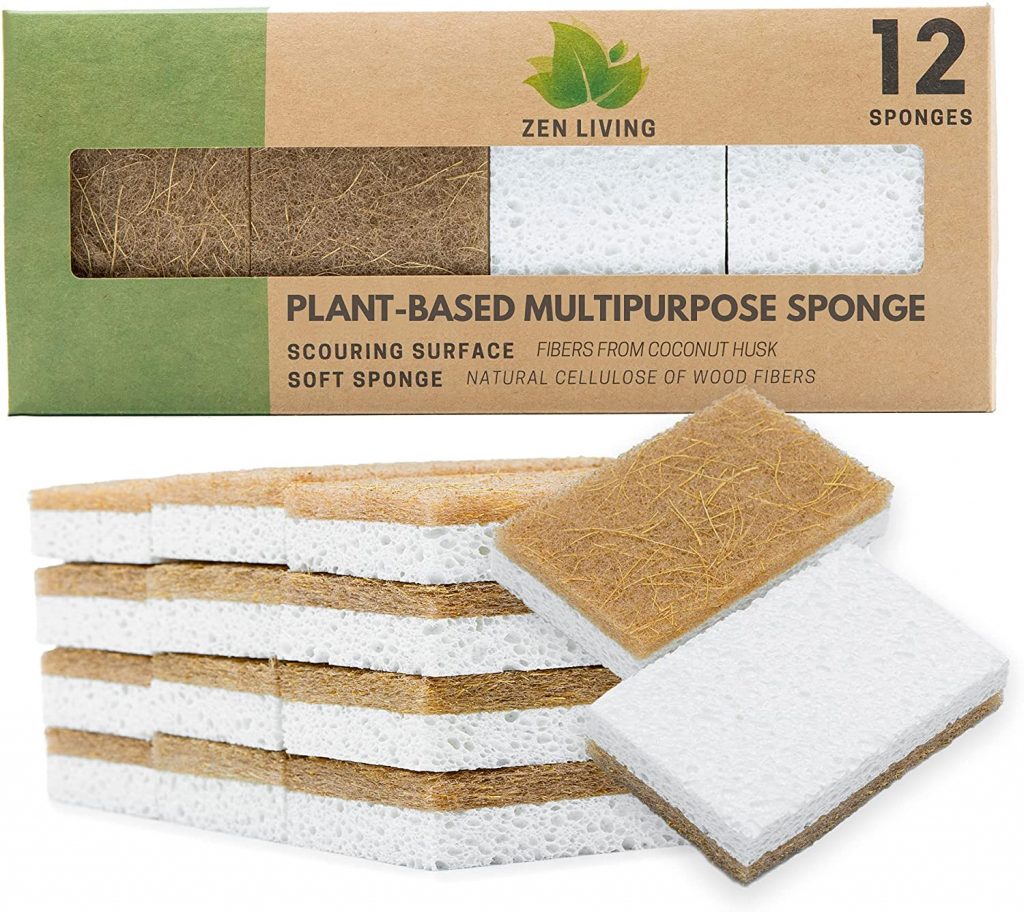 This natural dishwashing sponge made from wood cellulose and coconut fiber is a great eco-friendly gift for someone who is trying to reduce their waste.
The company itself is dedicated to sustainability at every stage of processing, production, and packaging. All of their products, including the packaging are 100% recyclable.
---
57. The Vegan 8 (For Busy People)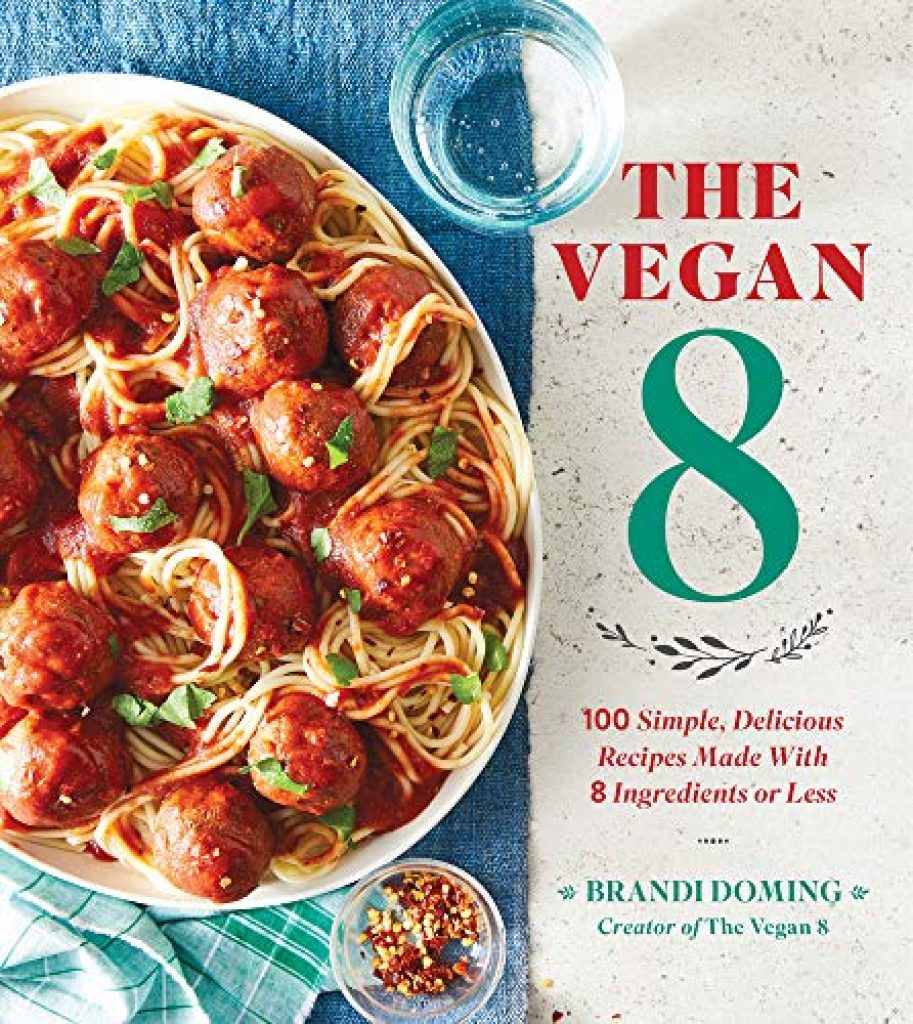 Eating the vegan way can be challenging at the best of times – especially when you're busy.
But not anymore!
This cookbook will provide any busy vegan with 100 simple recipes that require 8 ingredients or less.
---
58. Eco-Friendly Coffee Filters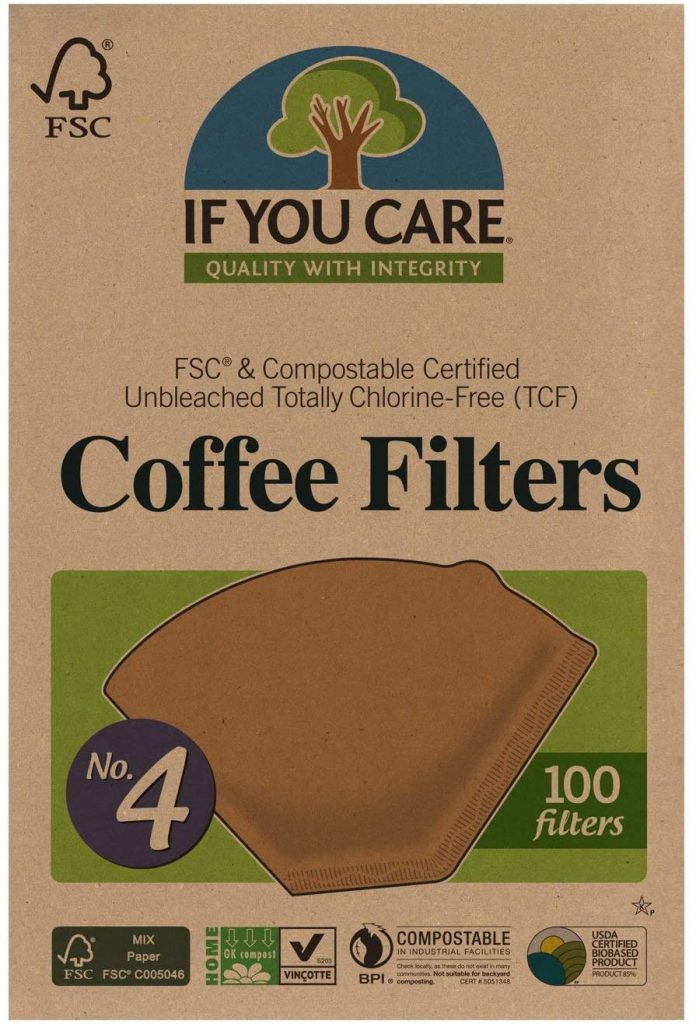 These unbleached, compostable coffee filters are the first FSC certified coffee filters on the market. That, along with them being a USDA-certified biobased product makes them a perfect eco-friendly gift for any coffee lover out there.
---
59. Compost Bin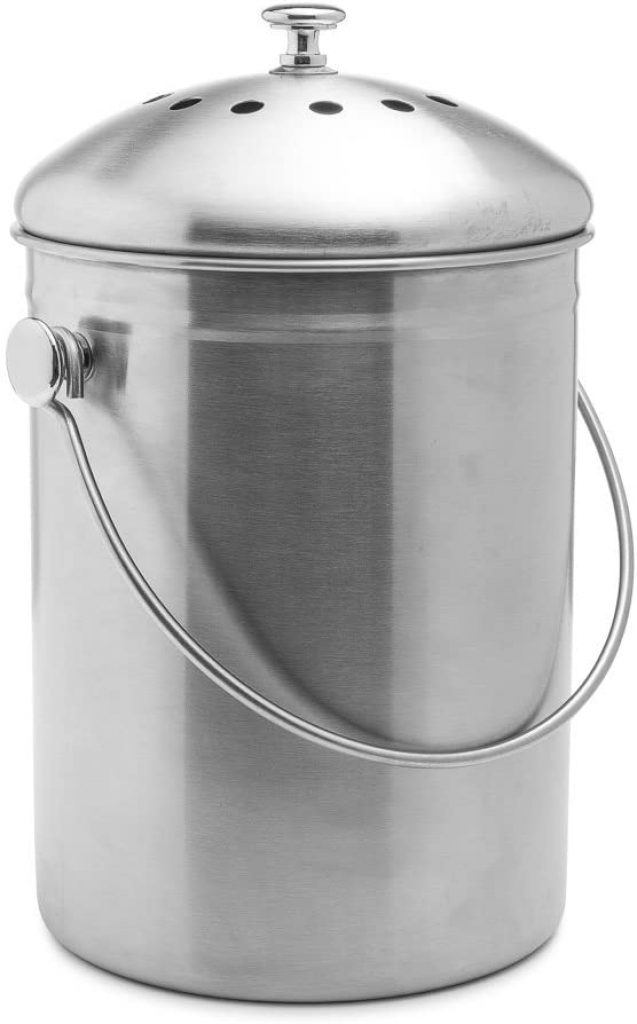 Tired of clogging up your kitchen bin with smelly, old kitchen waste? Why not get yourself Epica's premiere 1-gallon, stainless steel compost bin.
This indoor compost bin will help you to reduce, re-use, and recycle all of your old kitchen waste while keeping your indoor space smelling fresh, and clean.
---
60. Bamboo Cheese Board & Knife Set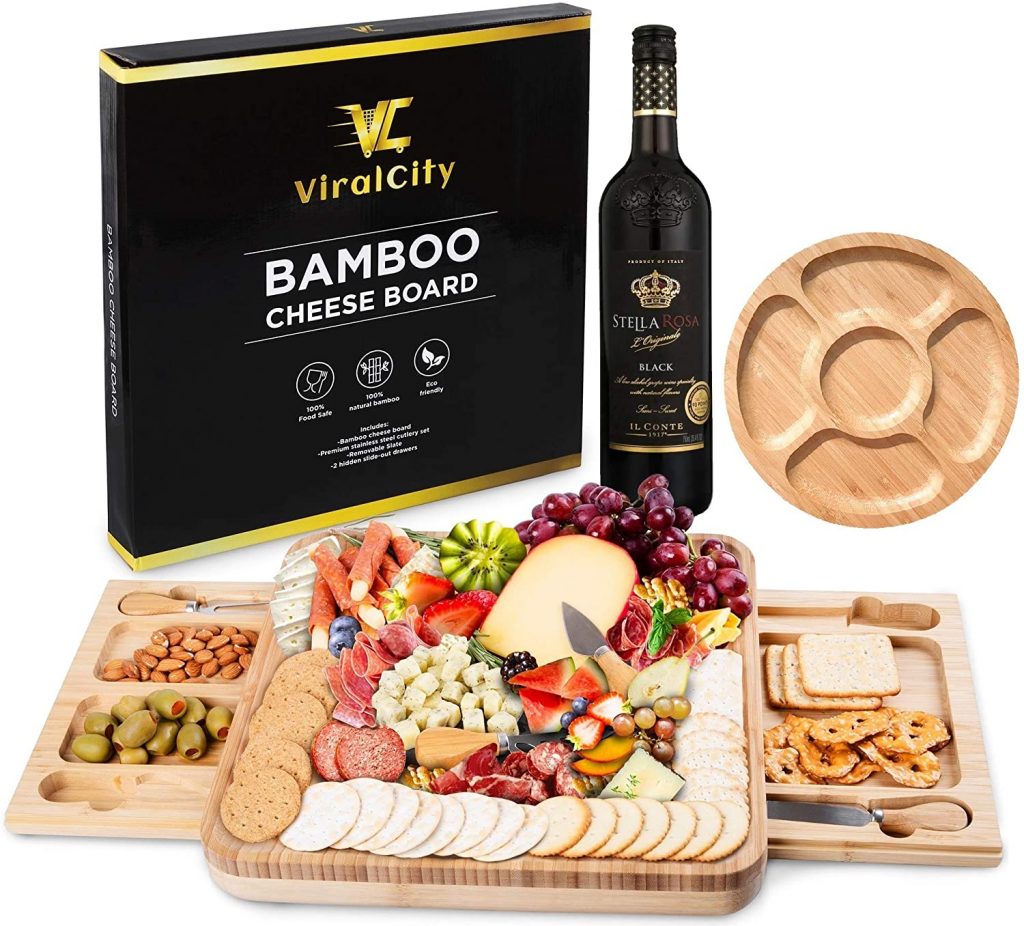 'Tis the season to be jolly, and what better way to do get stuck into the festivities than with some cheese and wine.
Well, ViralCity has come out with a stellar cheese board, knife set, and snack board combo made out of natural bamboo, steel, and slate.
---
Garden
61. Soft Pots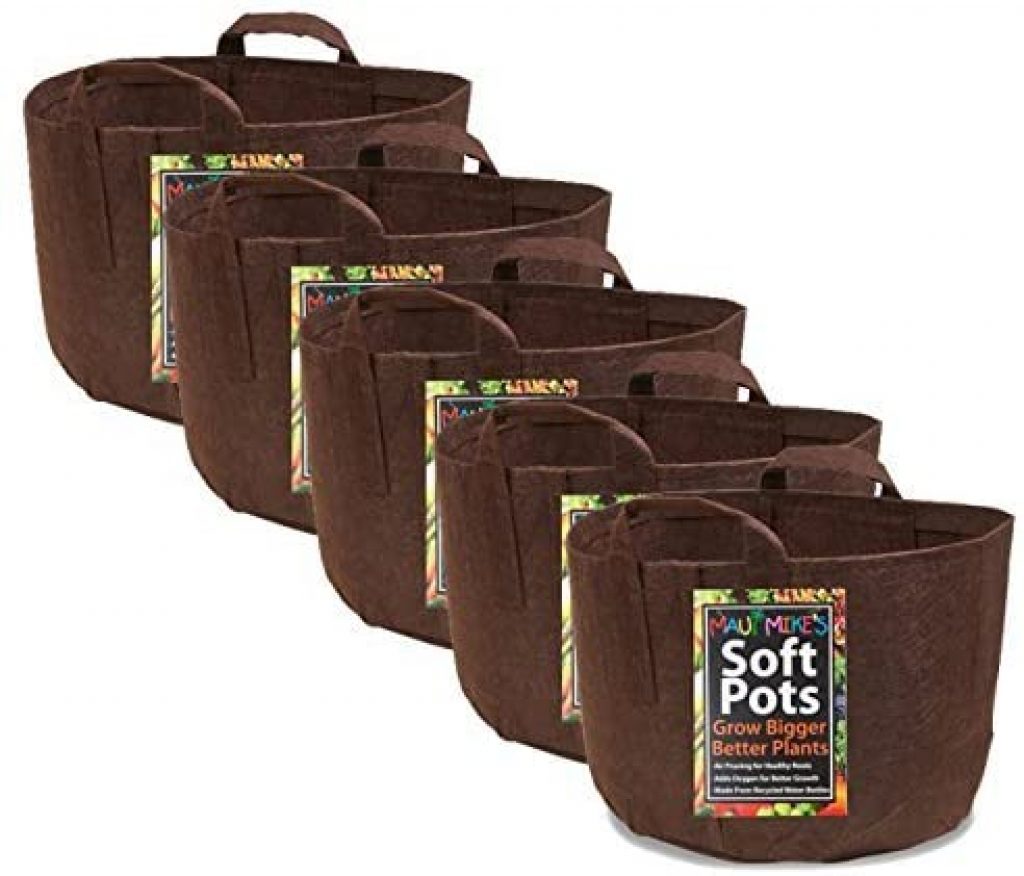 Made from recycled water Bottles and hemp, these soft pots will make every eco-friendly gardener's heart beat faster.
---
62. Garden Knife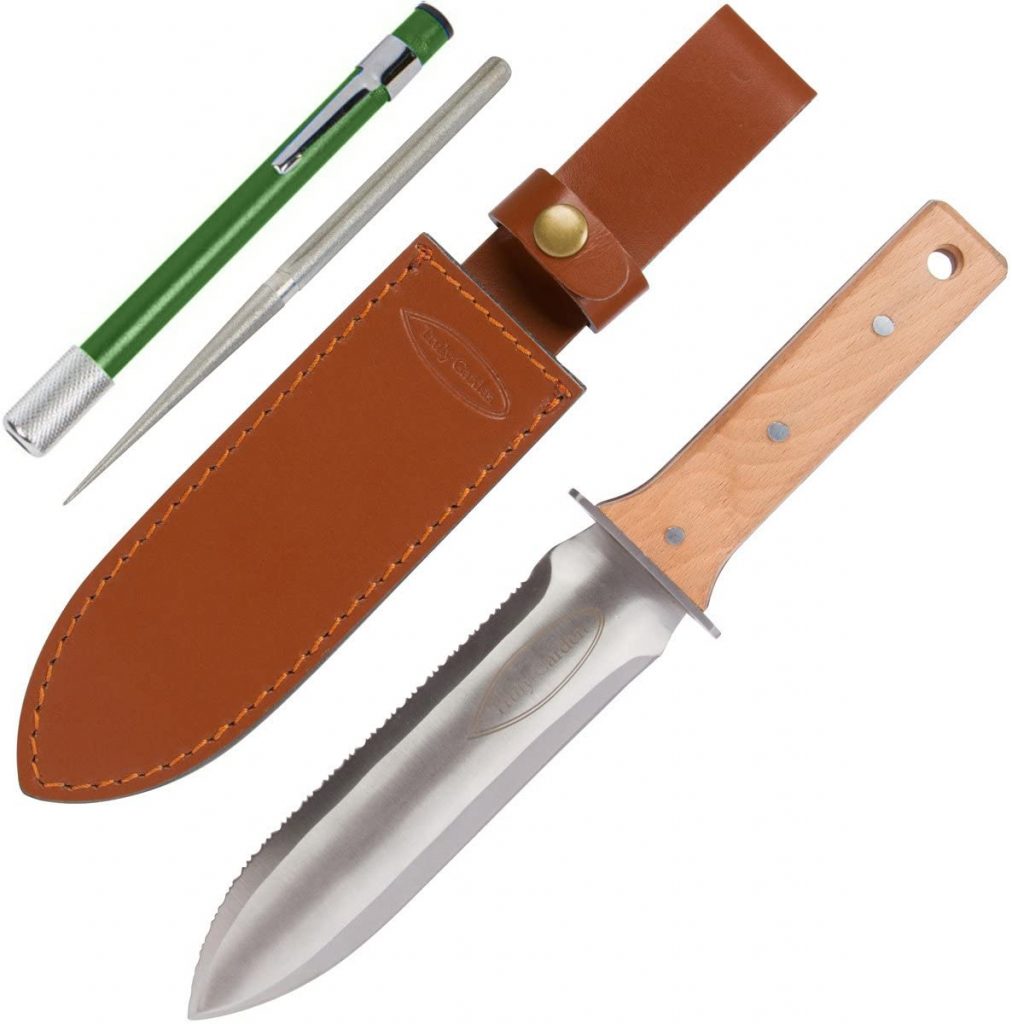 This Hori Hori garden knife with a diamond sharpening rod, thick leather sheath, and the extra sharp blade comes with an FSC certified Beachwood handle.
If you decide to purchase this knife through the link and retailer provided, you'll be helping Truly Garden plant a tree. This company has partnered with Trees For The Future and has already helped to plant over 60,000 trees.
---
63. Cork Plant Pots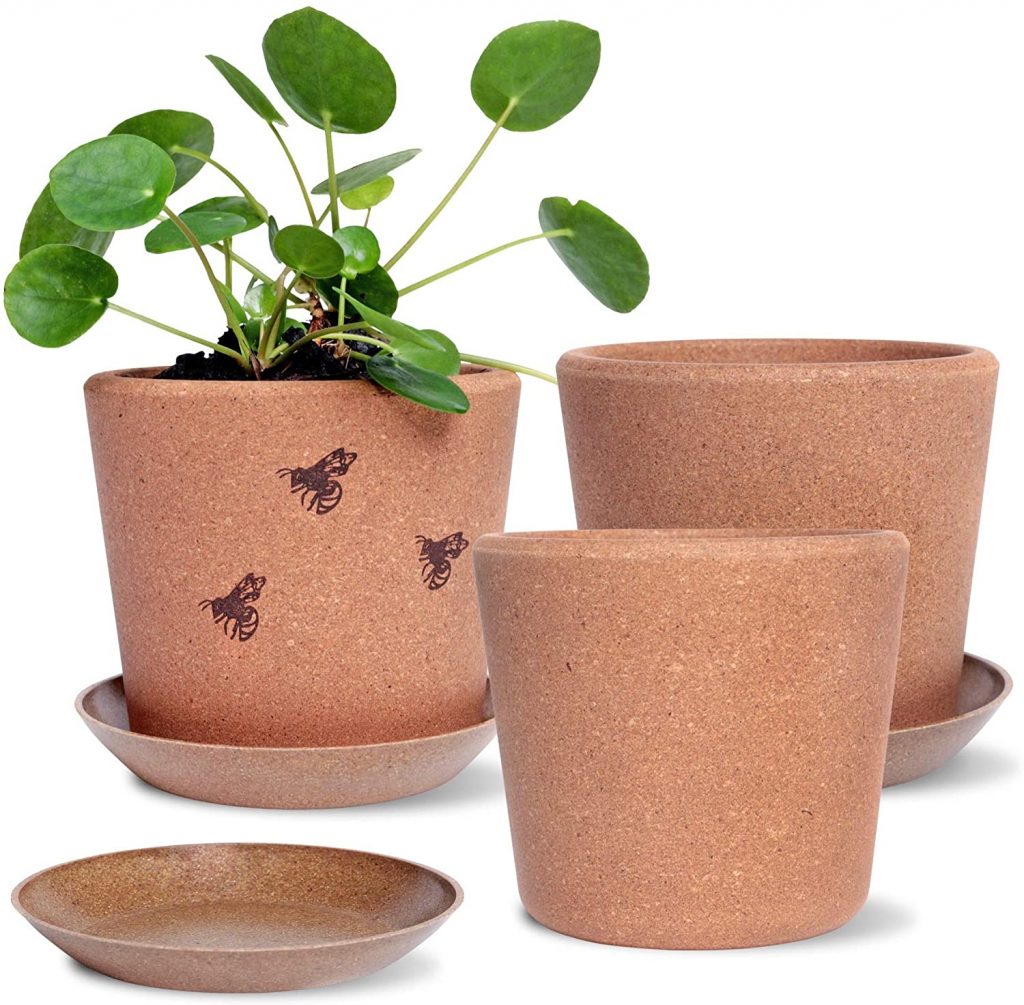 Add some natural, plastic-free charm into your house or garden with cork plant pots! They're lightweight, easy to carry, and long-lasting.
Fully sustainable with zero impact on your carbon footprint, this set is 100% natural.
---
64. Garden Tool Set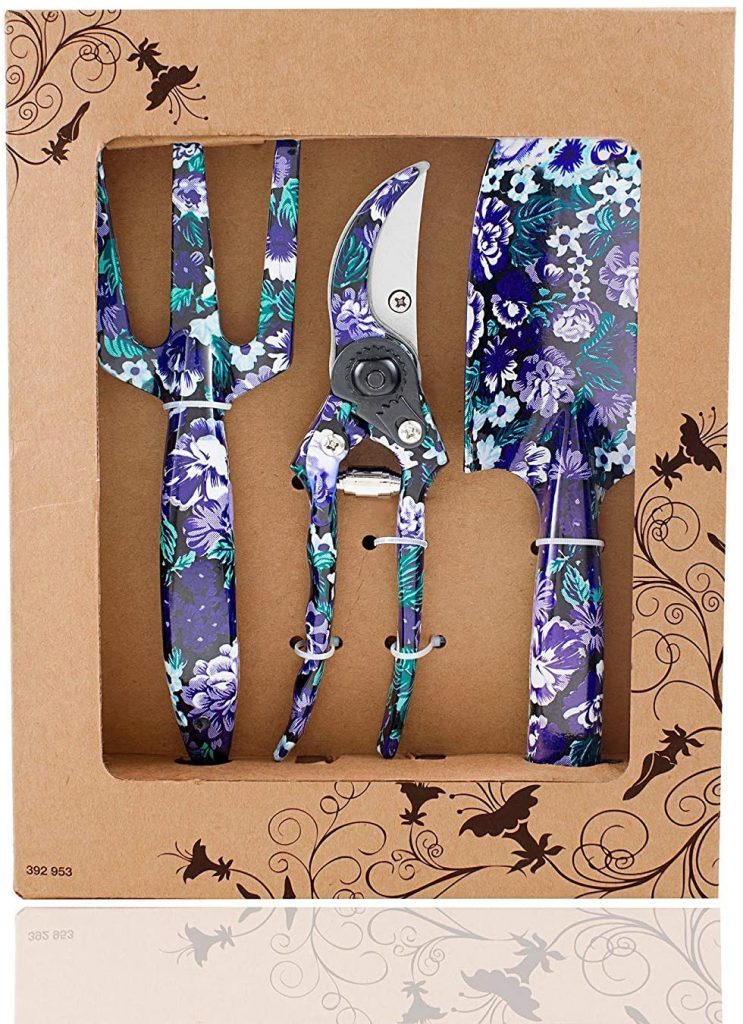 Who says eco-friendly gifts can't be stylish too? This beautiful, floral-printed garden tool set comes in an eco-friendly box package that can be recycled.
---
65. Bamboo Plant Labels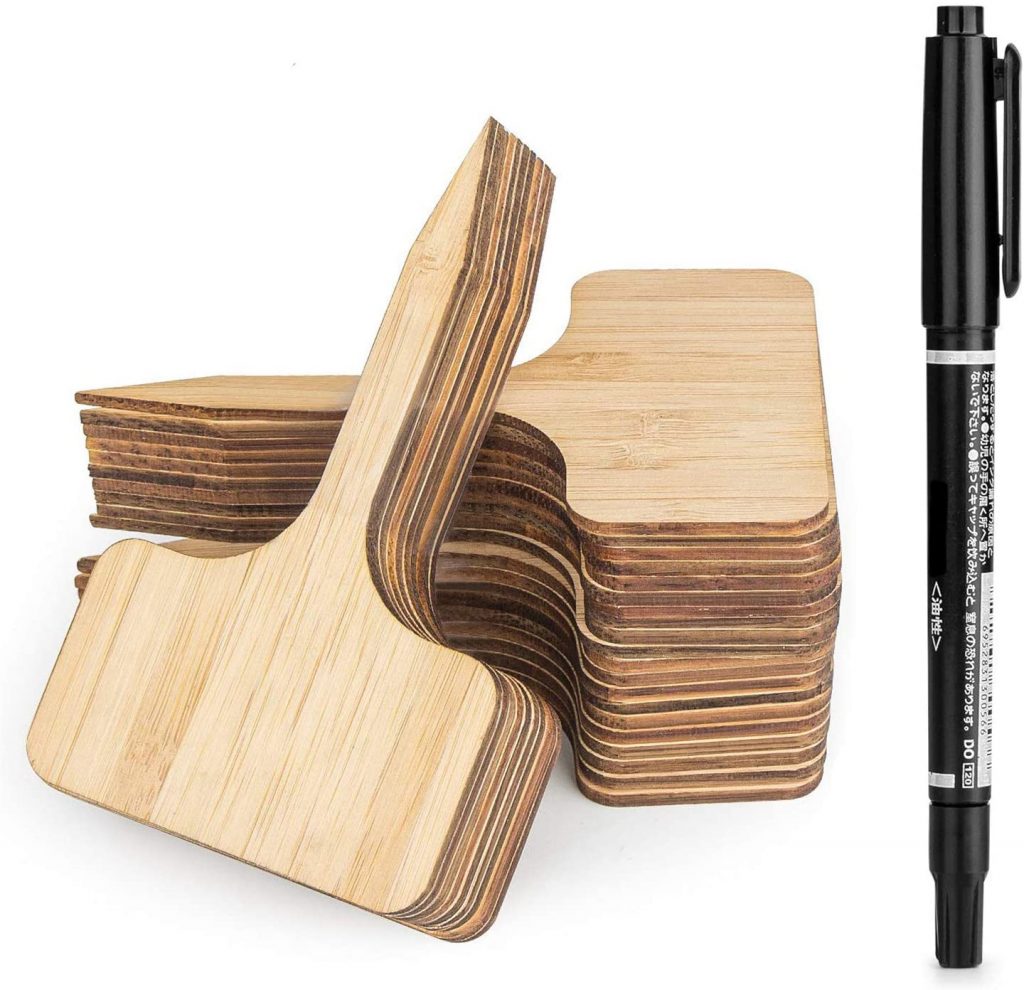 Keep your garden plastic-free with these bamboo plant tags!
---
66. 101 Organic Gardening Hacks Book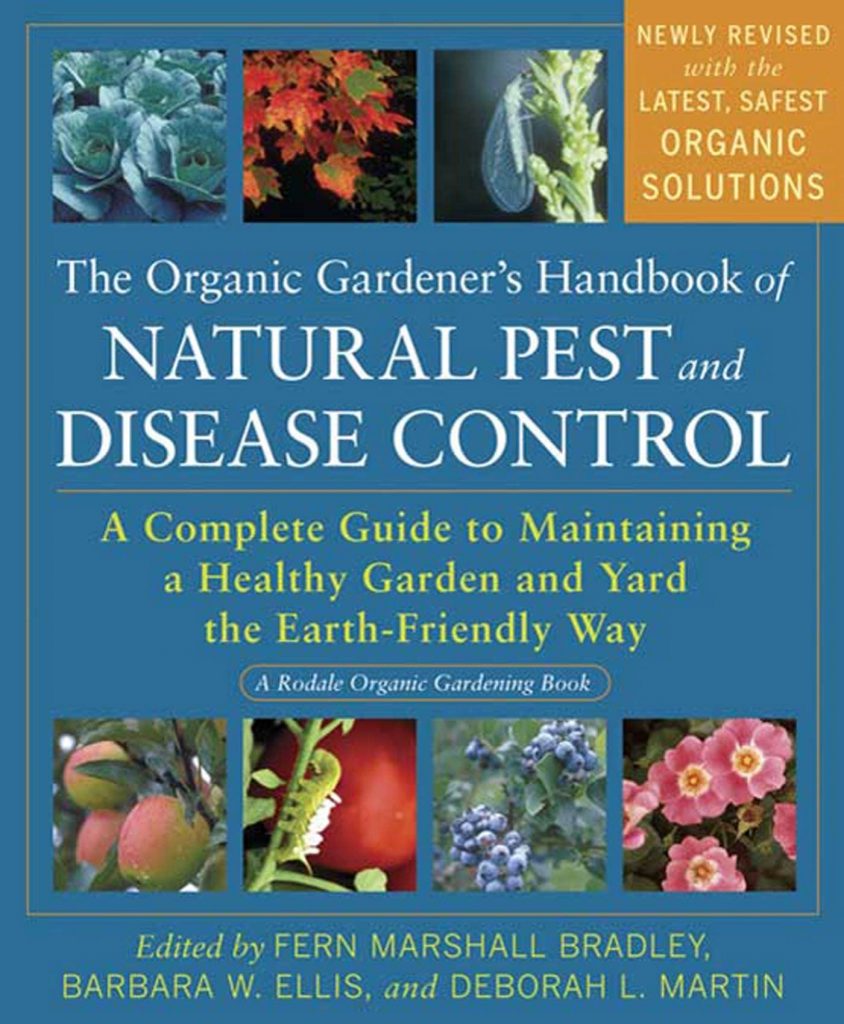 Protecting your precious plants from pests and diseases can be a real struggle.
It's easy to run to the shop and pick out the first product that you can find to solve the issue. But many of these commercial products are extremely harmful to the environment and your plants.
Fortunately, this handbook will provide you with a whole host of natural, eco-friendly ways to look after your little green friends.
---
67. Solar Powered Garden Lights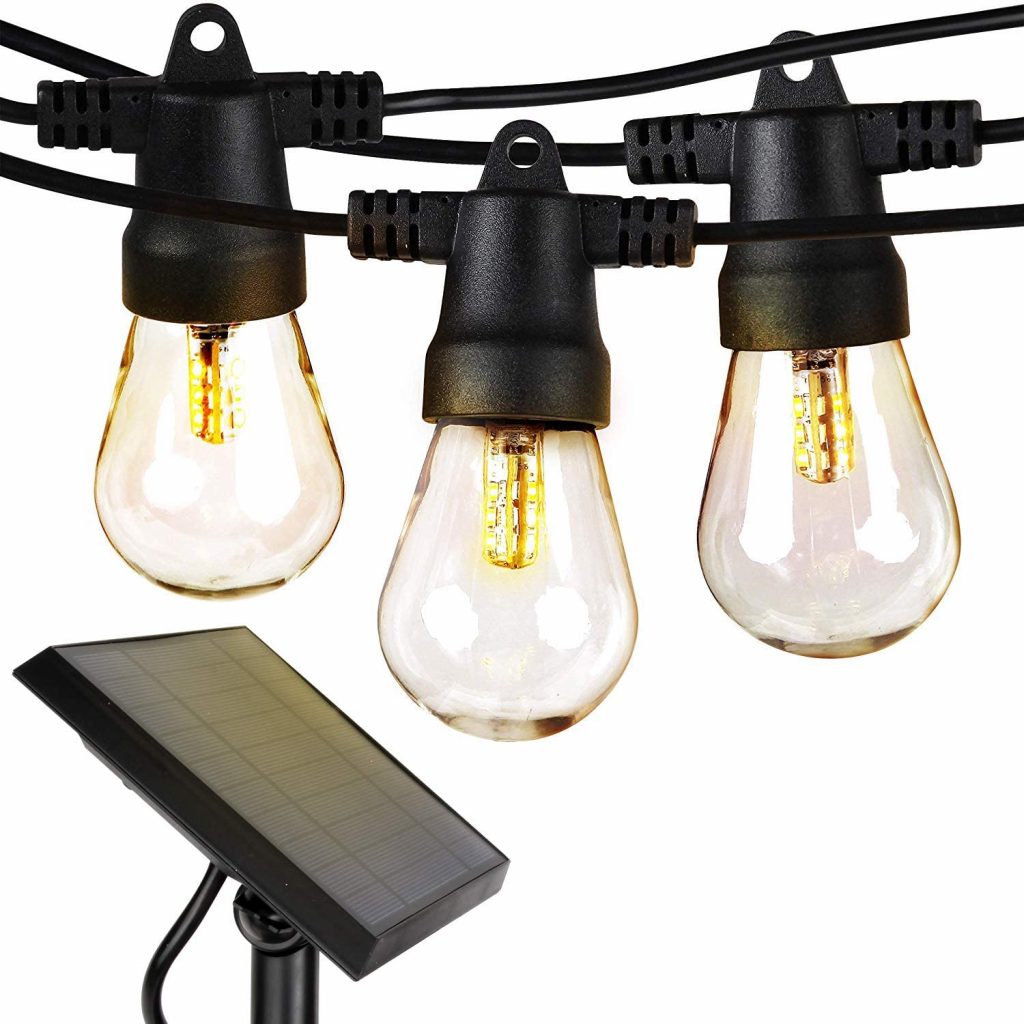 Feel like your garden or outdoor area is looking a little bland? Solar lights are a fantastic way of adding some much-needed ambiance of warmth to your property.
The best part, they require no electricity – saving you money and reducing your carbon footprint all at the same time.
---
68. PELLOR Wooden Swing Seat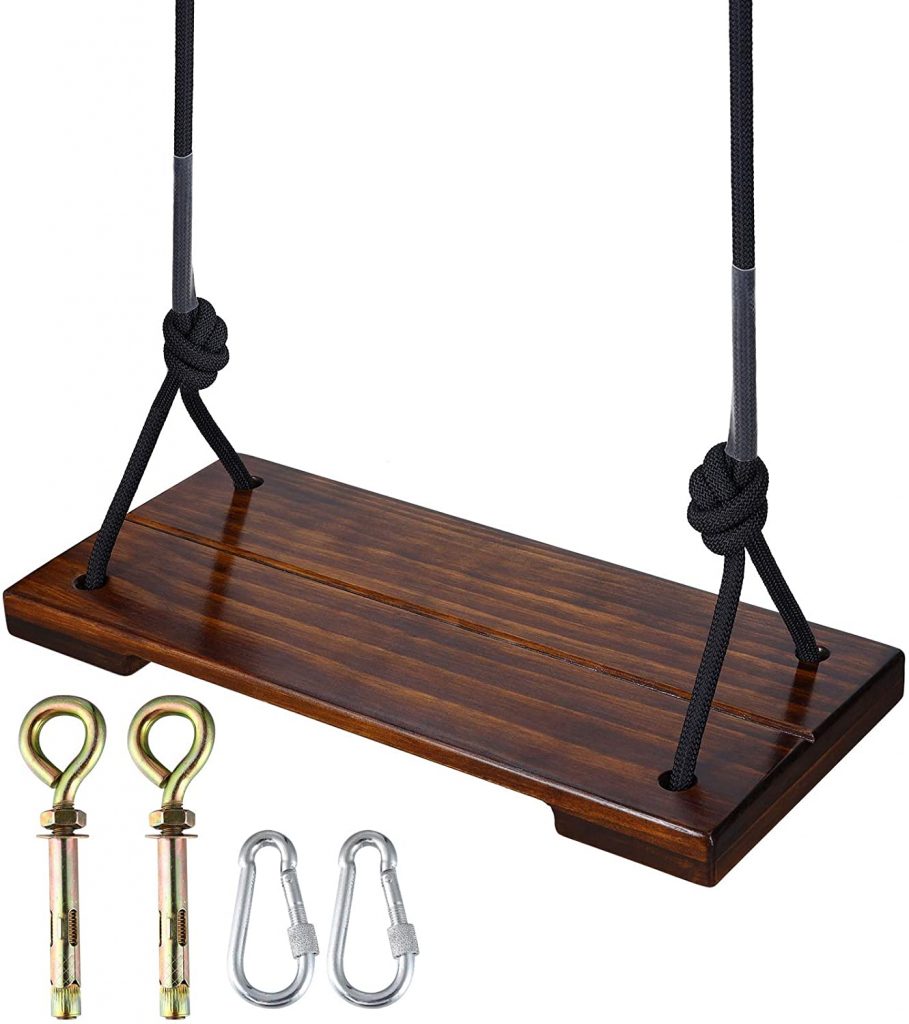 Eco-friendly natural heavy-duty pine wood makes this waterproof swing unbreakable. Unleash your inner child (or surprise your children) and enjoy the outdoor breeze between the trees.
---
69. Portable Mini Greenhouse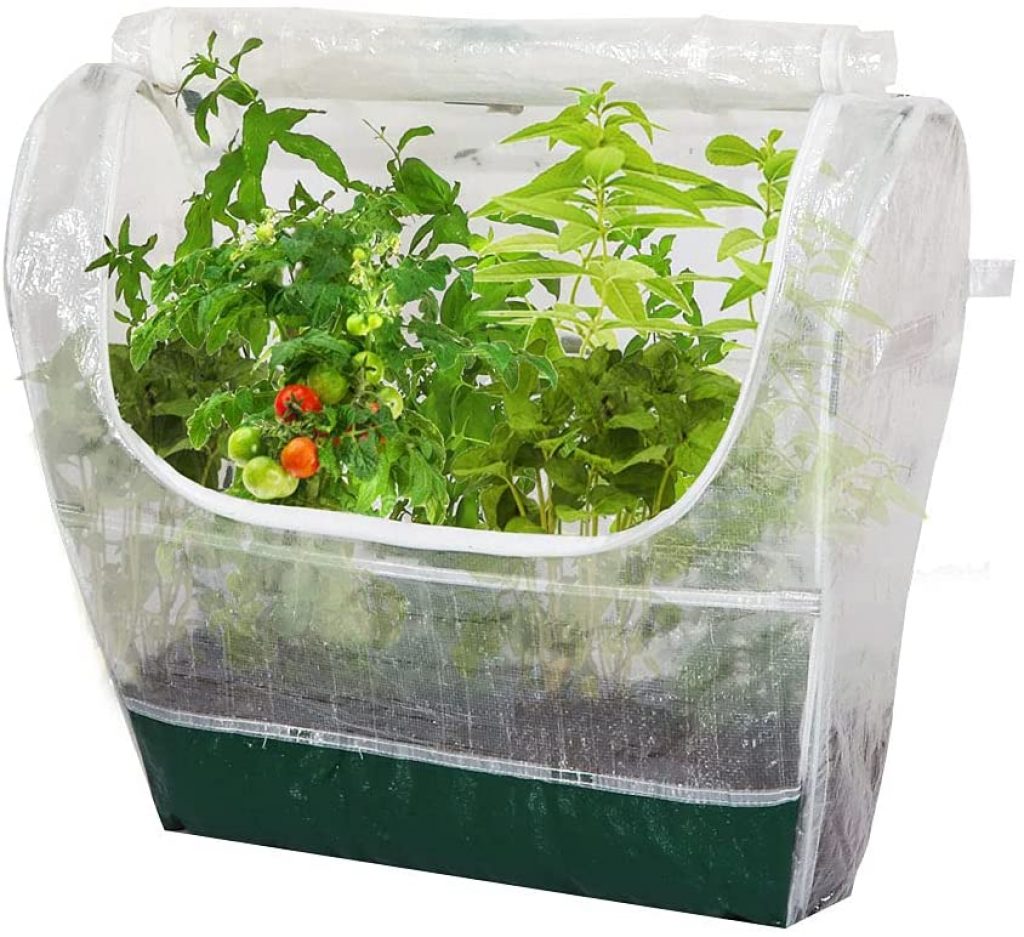 Growing plants can be a constant struggle and frustrating, especially when the weather isn't meeting you halfway.
With the help of this mini portable greenhouse, you can have the ideal bug-free environment for your tea and herbal leaves to grow and thrive organically all year round
What's more, the materials used to make this greenhouse are PVC-free – winning!
---
70. Simply Living Well Book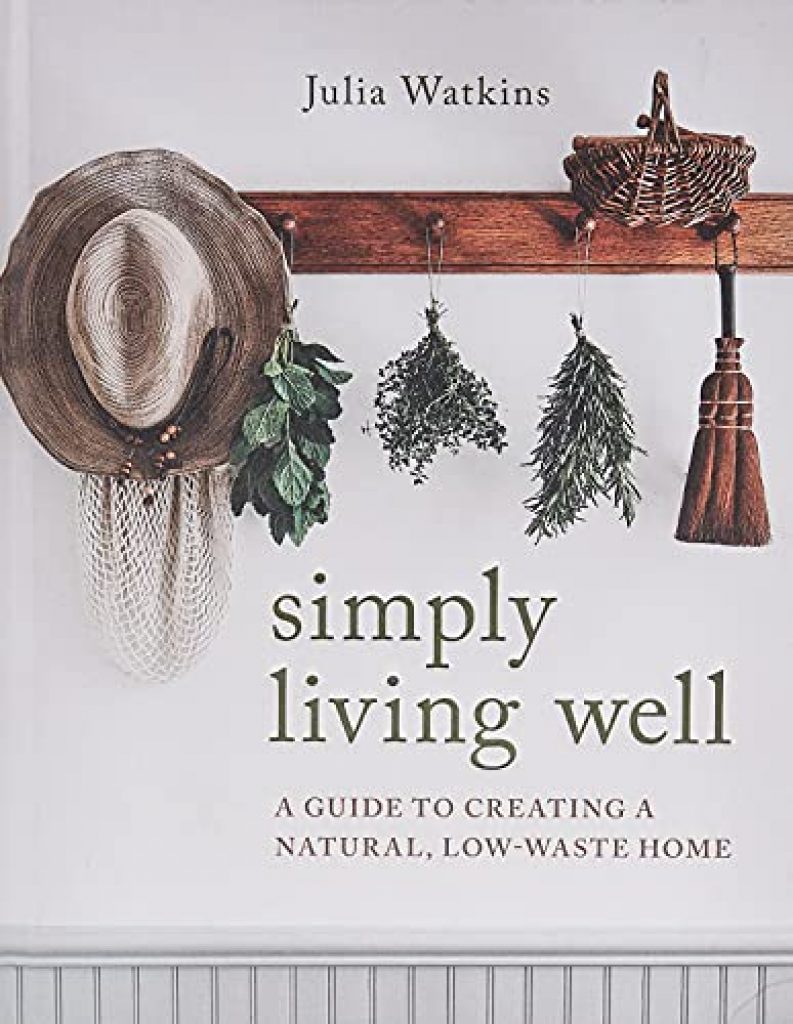 Do you know someone who would like to live more sustainably? Well, you have just found the perfect eco-friendly gift for them.
In this book, you'll learn how to eliminate wasteful packaging, harmful ingredients, and disposable items. Additionally, you'll be able to create practical checklists outlining easy swaps and sustainable upgrades for common household tools and products.
---
Electronics
71. GoPro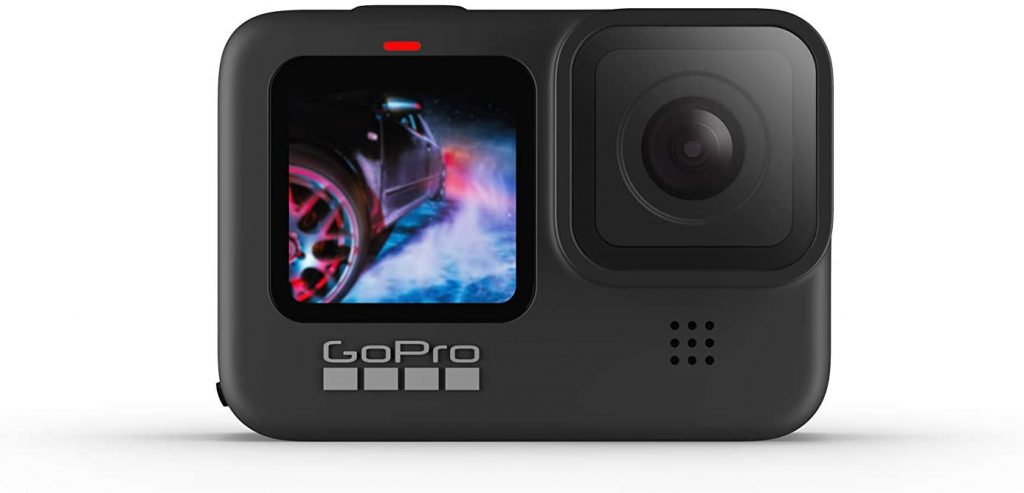 For the outdoorsy or tech-savvy friends and family members – the GoPro is waterproof and takes high-quality pictures and videos.
---
72. Smart Reusable Notebook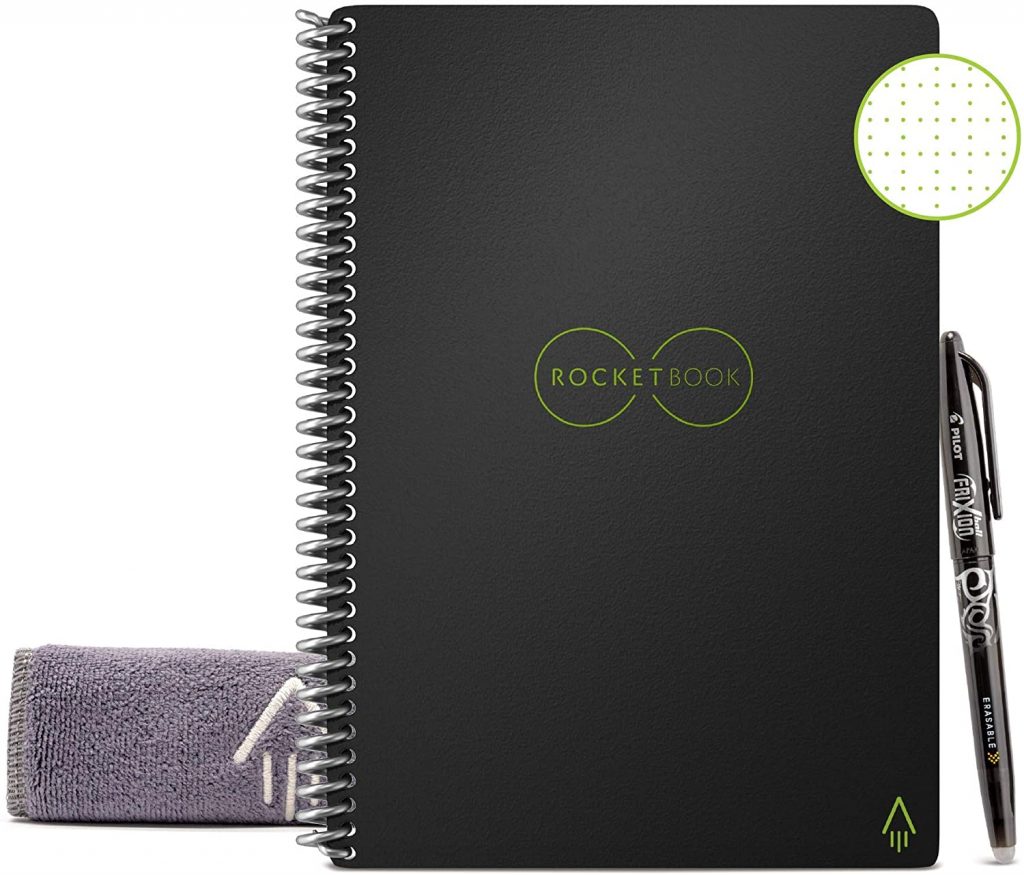 This 36-page dotted grid notebook can be used endlessly by wiping it clean with a damp cloth.
---
73. Solar Power Bank 32800mAh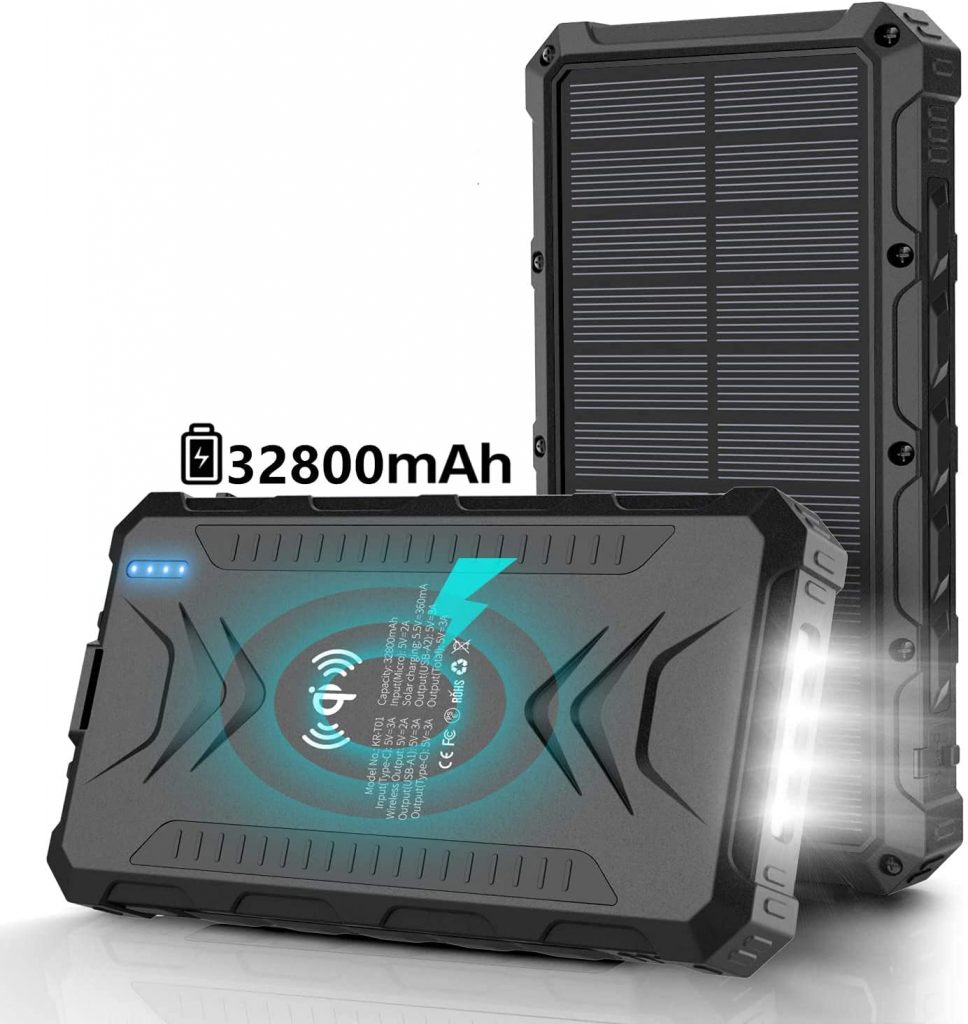 This 32800mAh large-capacity power bank with a solar panel can charge multiple devices simultaneously.
It's perfect for carrying around, allowing you to keep mobile devices fully charged anytime and anywhere. A must-have for all outdoor lovers!
---
74. Solar Powered Torch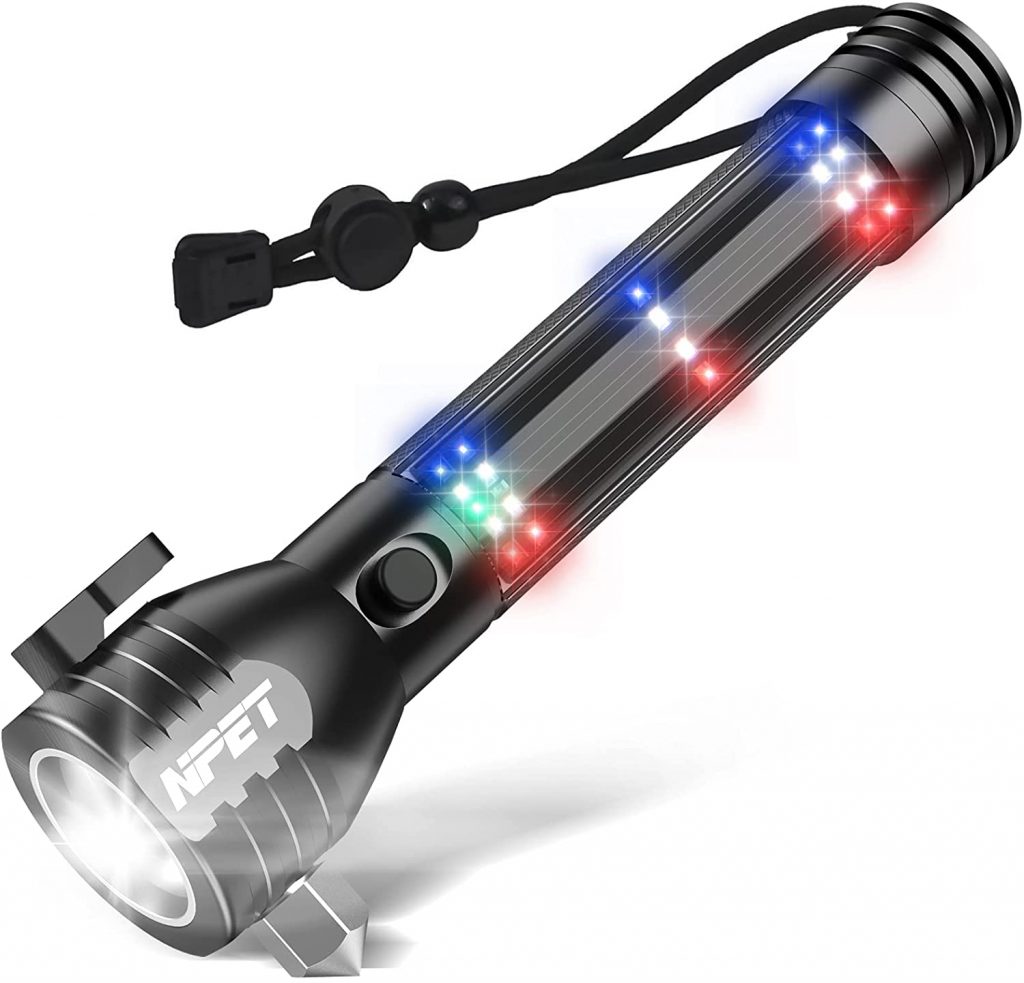 This flashlight made our list of eco-friendly gifts due to its nifty solar power function.
It's an all-in-one emergency device, with an alarm call, window breaker, and seat belt cutter.
What's more, it's also water-resistant and comes with a powerful magnet on the side of the flashlight head. 
---
75. Multi Device Charging Station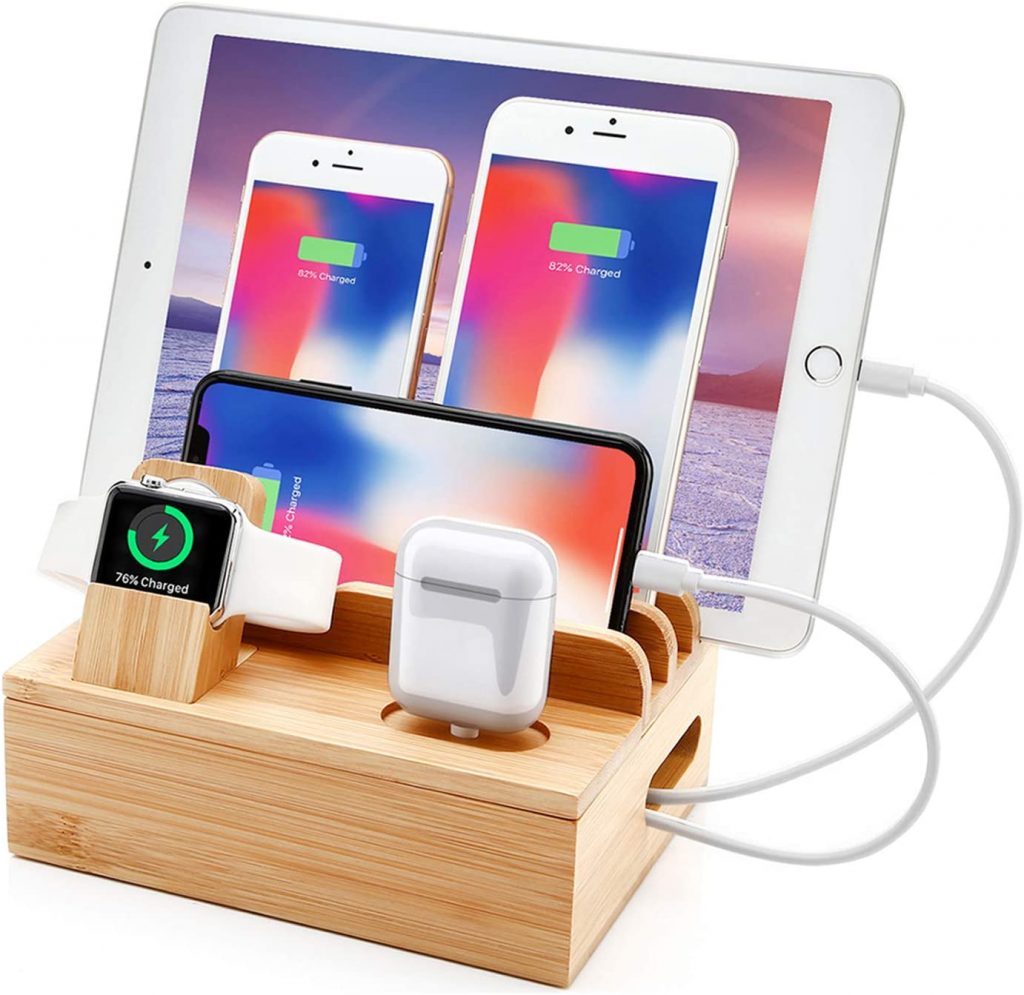 This bamboo charging station will organize and charge all your devices. It's the perfect gift for use in home offices, conference rooms, corporate offices, and even for your travels.
---
76. Phone Case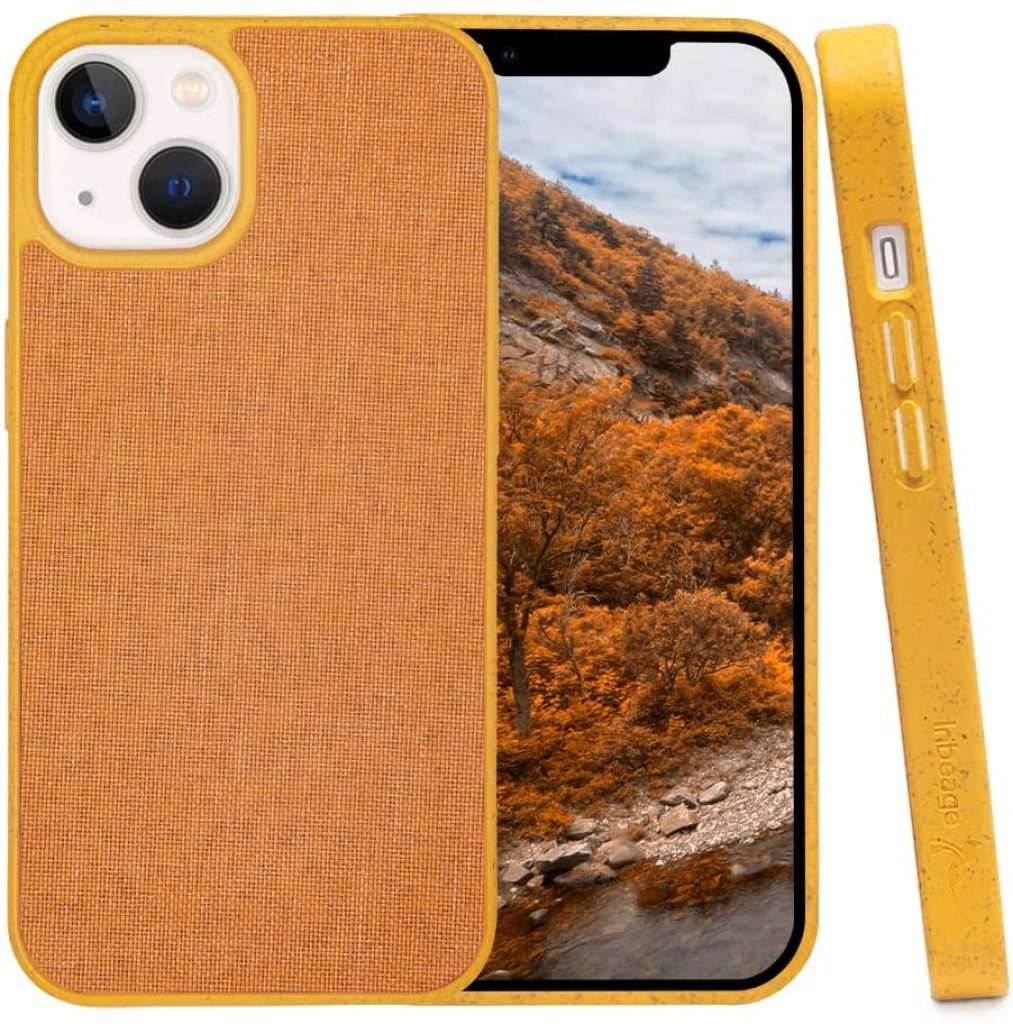 Choosing a plant phone case is an easy way to reduce plastic waste. So why not choose this case made from plant-based biopolymers (except for the fabric part woven from recycled plastic).
Once you dispose of the case, just tear off the fabrics and place the 100% vegan body in an industrial compost facility or a backyard compost pit to nourish the soil. It will break down into carbon dioxide and water in 1 year, leaving no toxic residue.
Additionally, it comes in recyclable packaging.
---
77. Wireless Charger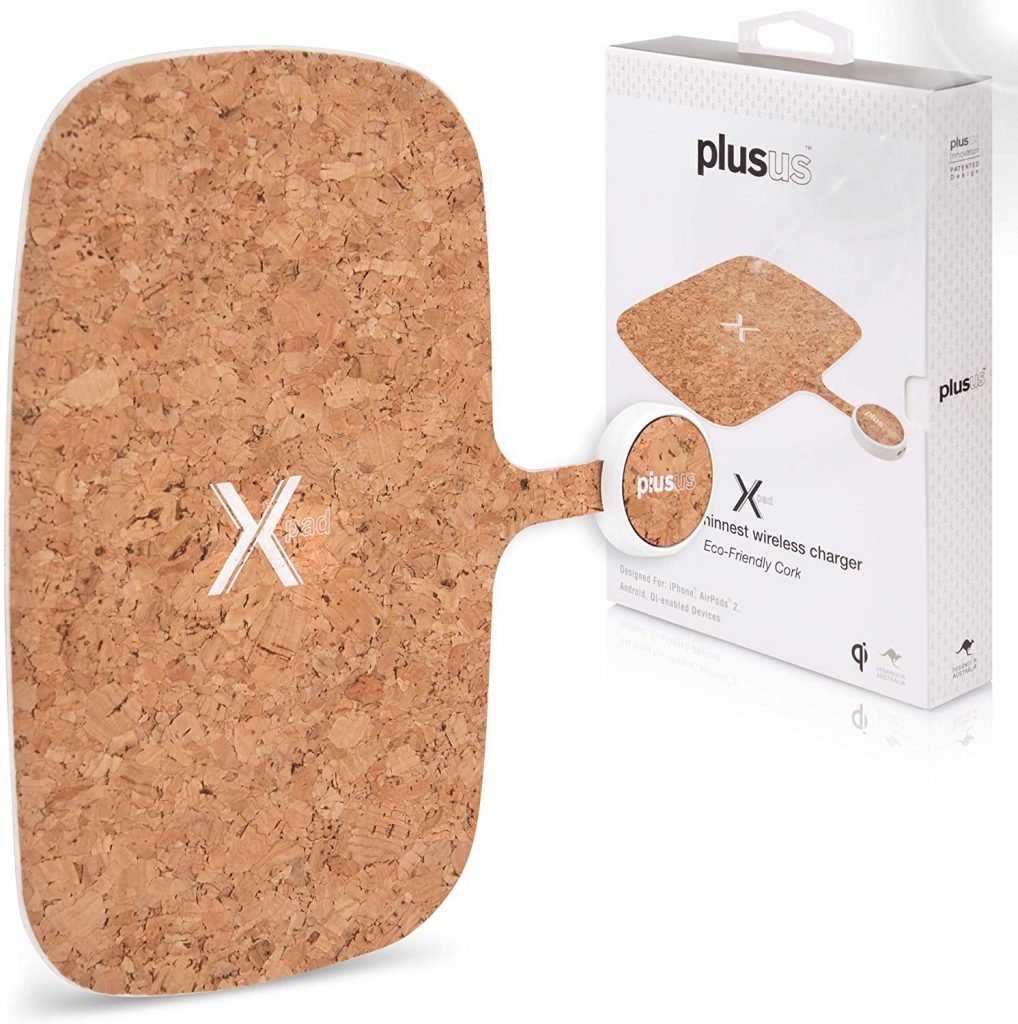 The future of wireless charging is thin, flexible, and natural.
Made from Eco Cork with its natural organic qualities, Xpad is equal to 2 credit cards thick flexible and uses 80% fewer plastics
---
78. Portable Bluetooth Speaker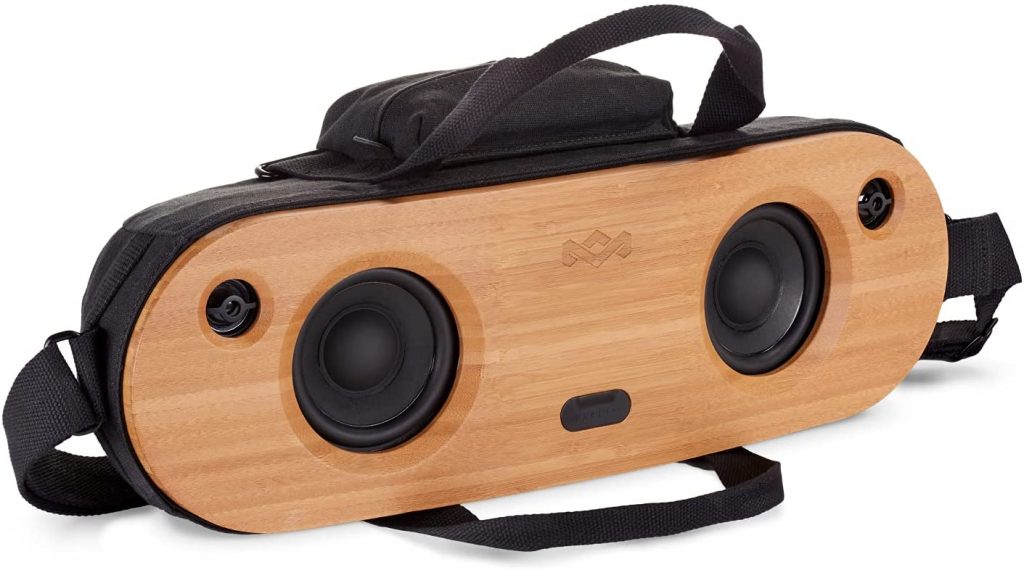 Take perfect sound with you wherever you go. The speaker has a rechargeable battery that lasts for 10 hours.
Bag of Riddim is crafted with a bamboo face and House of Marley Rewind Fabric, which uses 30% hemp, 30% organic cotton, and 40% recycled plastic bottles.
---
79. Biodegradable Air Pod & Air Pod Pro Case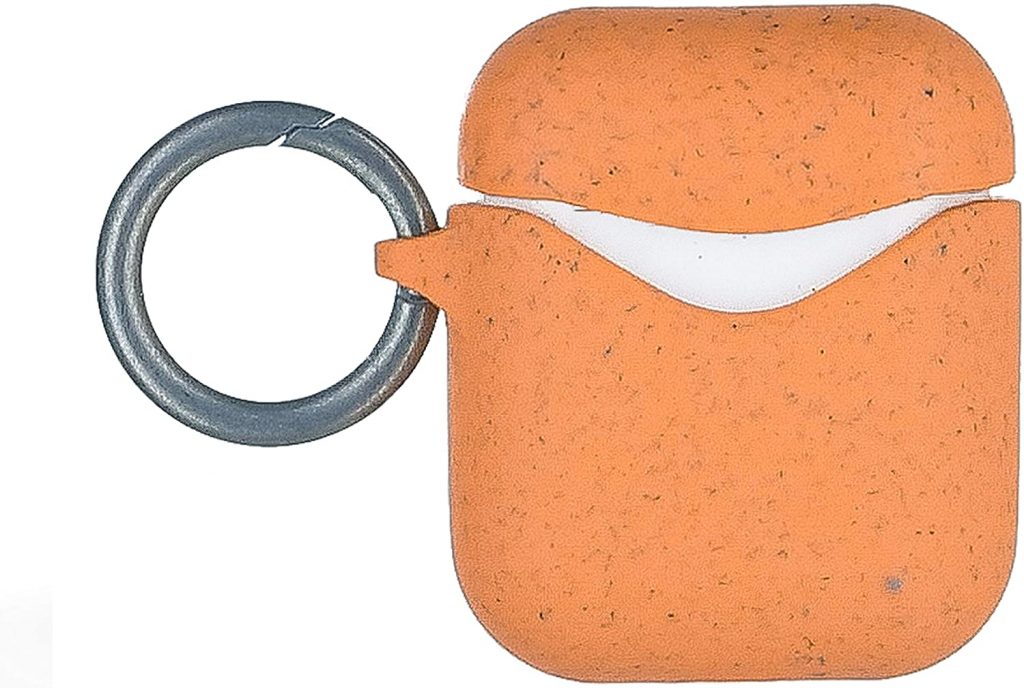 This air pod case from Pela made our list of eco-friendly gifts because it's made from flax plants.
When you no longer need your case you can send it back to the company and they will turn it into a new Pela product or turn it into compost.
Moreover, Pela makes use of eco-friendly recycled paper – absolutely no plastic is used in their packaging.
---
80. Bamboo Wireless Keyboard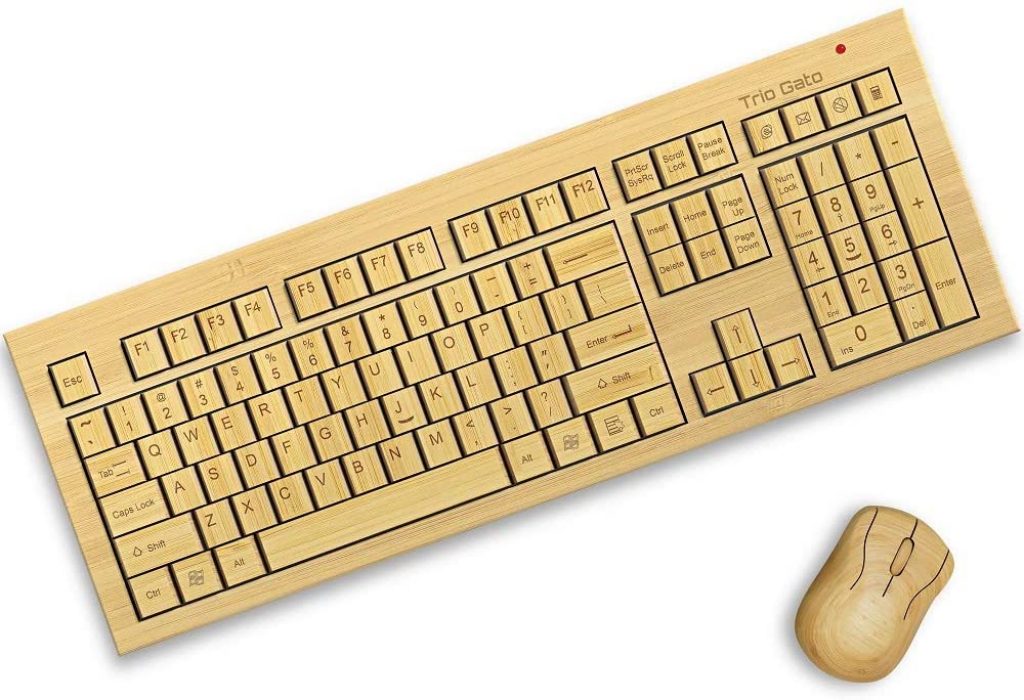 Tired of having a generic-looking keyboard?
This handcrafted, sturdy bamboo keyboard is not only long-lasting and stylish but also natural and eco-friendly.
What's more, it provides a life span of over 50 million operations and is compatible with Windows 10, 8, 7, Vista, XP, NT, 2000, MAC OS, Linux, and Android.
---
---
81. Marriage Quote Cards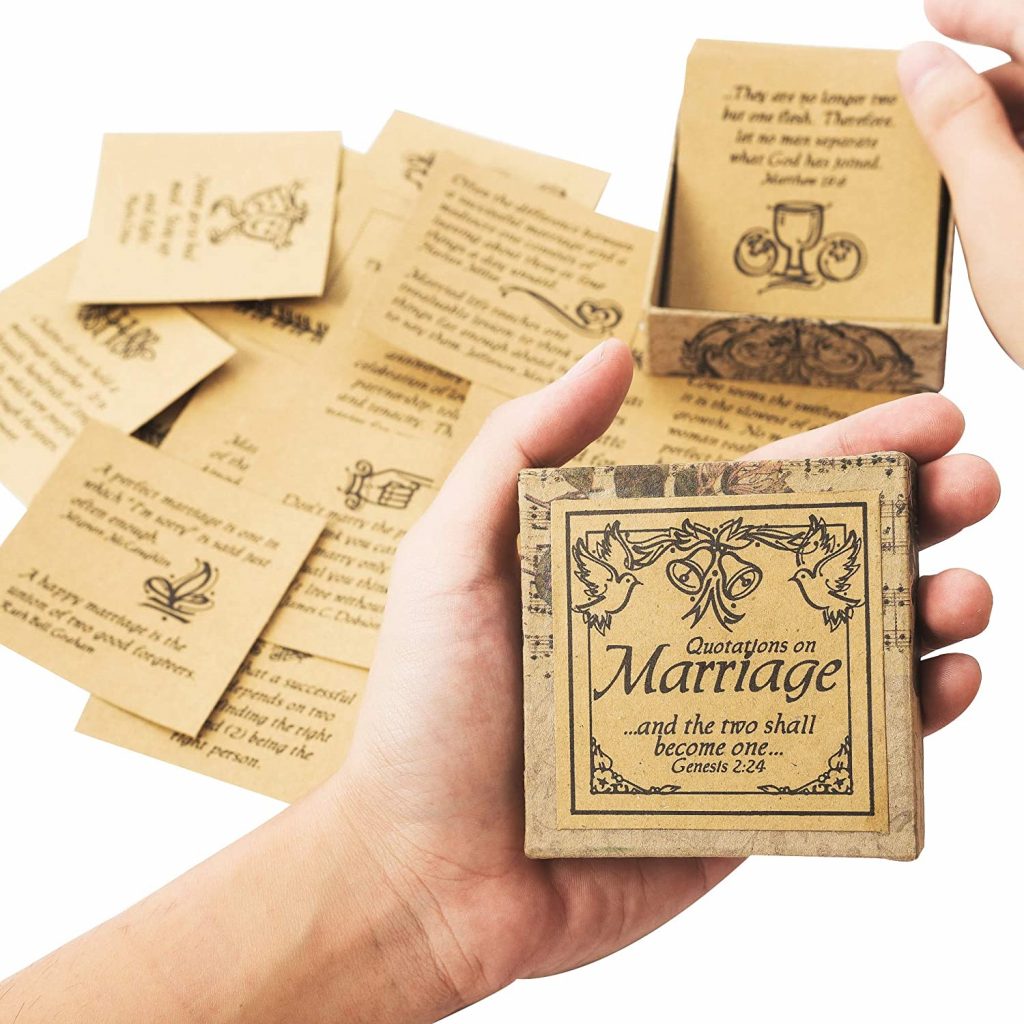 Yes, we get it; this may be a tad cheesy. But hey, you can't really go wrong with a little romantic quote here or there.
As for the eco-friendly side of things, these engagement gift notes are printed and boxed in unbleached, chemical-free recycled paper.
---
82. Bamboo Bathtub Tray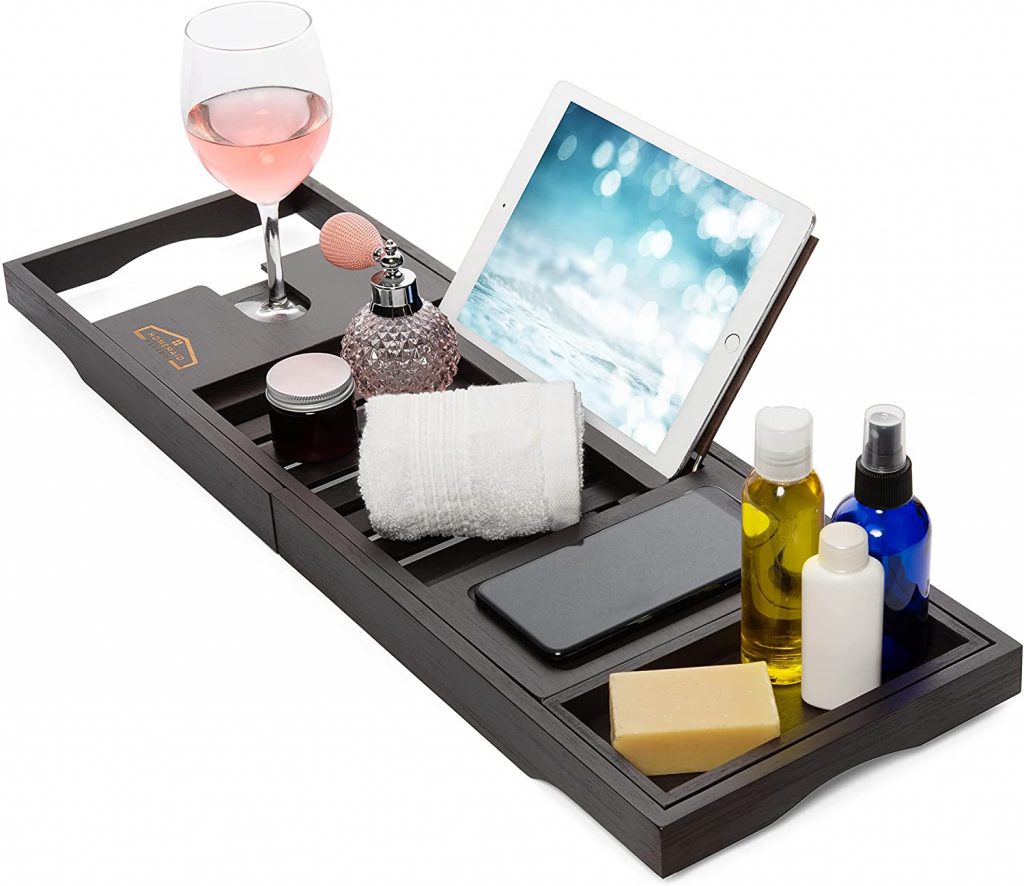 Sometimes all you need is a little bit of "me time". What better way to do that than to run yourself a relaxing hot bath.
But what bath is complete without all the necessities – a glass of wine, bath soaps, and something to watch your favorite movie off of.
This bamboo bathtub tray will be able to hold all of your bathtub essentials while you finish off a hard day's work, in style.
---
83. Recycled Sculpture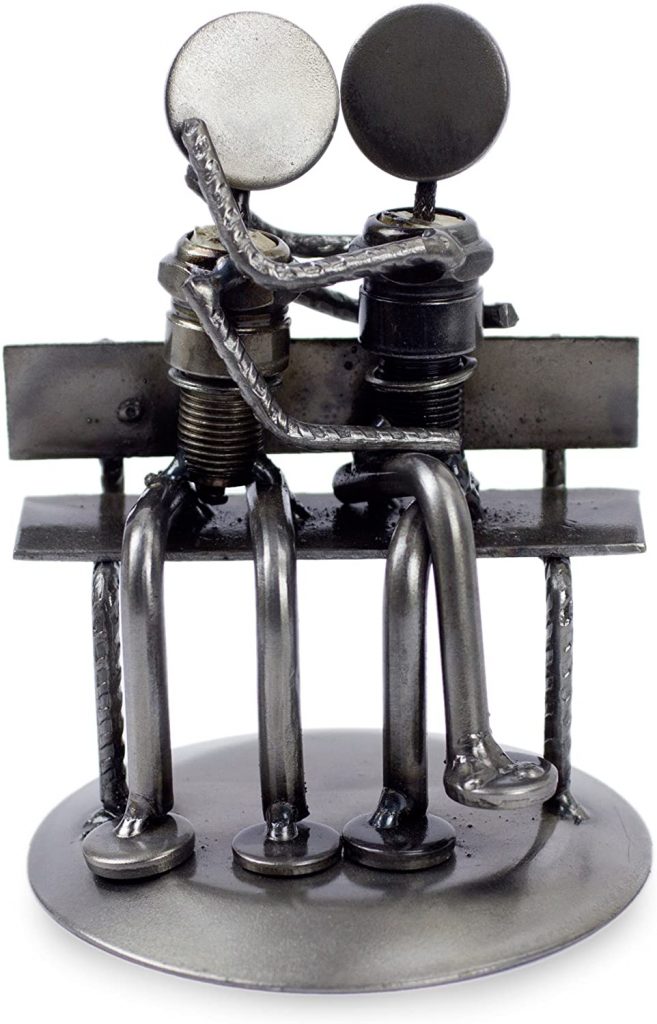 Looking for a romantic gift for your partner that's slightly "outside of the box"?
This quirky little sculpture is an original NOVICA fair trade product and it comes with an official NOVICA Story Card certifying quality & authenticity.
Armando Ramírez, the man behind the product, transforms recycled bicycle and automobile parts into charming images of rustic appeal.
---
84. Picnic Basket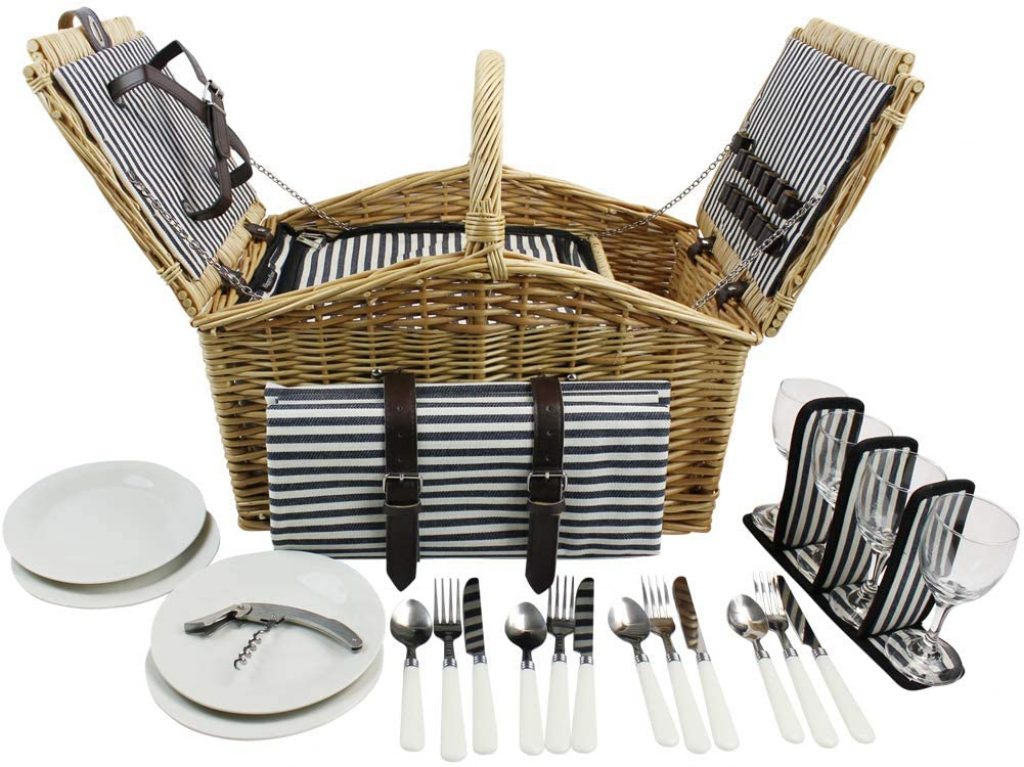 What's more romantic than a nice picnic? Not much, if you ask us. That's why this handcrafted picnic basket really deserves a spot on this list. It's made from fine natural buff willow, in original wicker color with eco-friendly varnish.
---
85. Picture Frame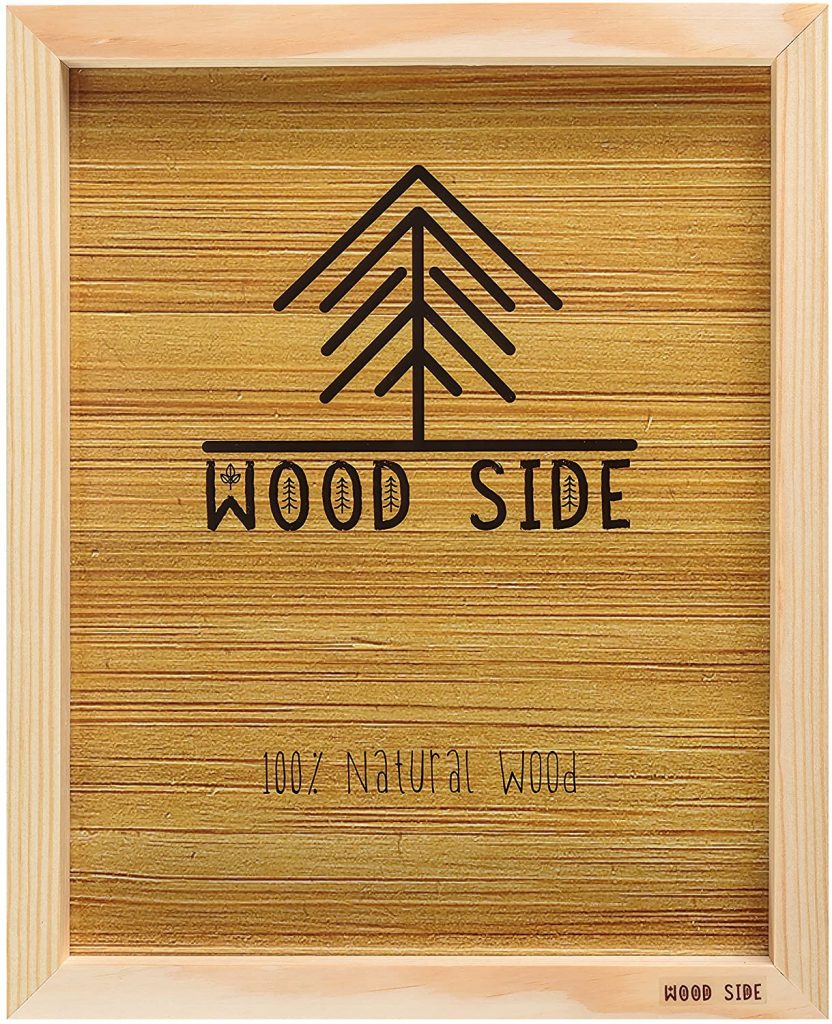 Let's be honest, those acrylic pictures frames are pretty boring. What's more, they're made out of plastic – a big no-no.
So why not purchase one of these hand-made picture frames from Wood Side Orbis, made out of 100% natural wood.
Print your favorite picture of you and your partner, put it in in this stylish, plastic-free frame, and voila – you have the perfect romantic eco-friendly gift.
---
86. Aromatherapy Candles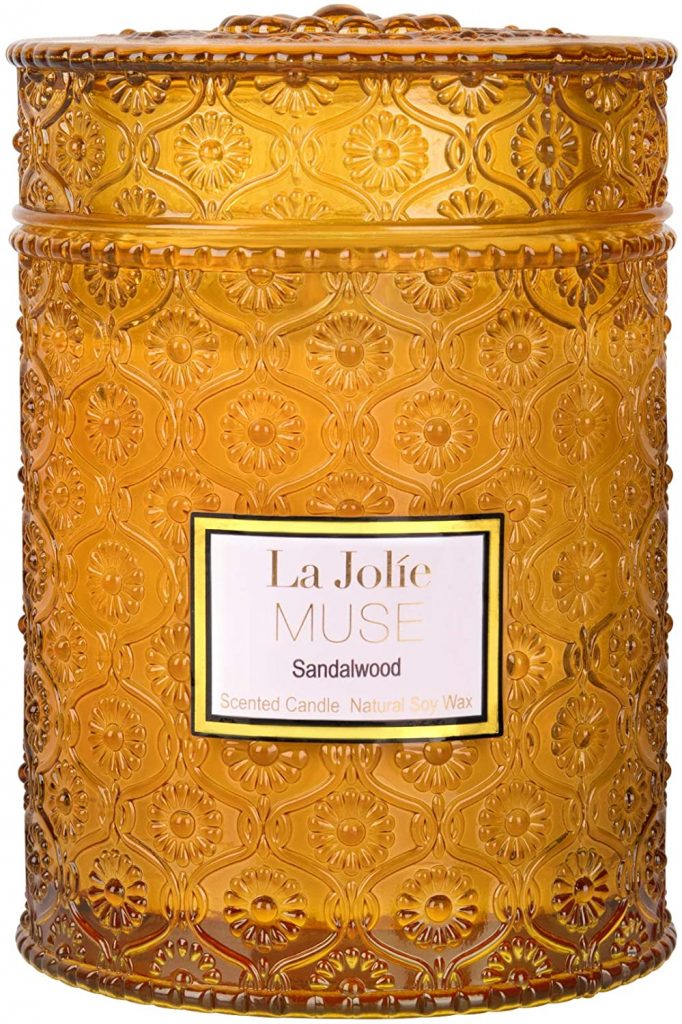 If there's one thing that creates a romantic atmosphere, it's candles. This gorgeous sandalwood candle by La Jolie Muse is sure to help set the mood for a relaxing, sensual evening.
It's made using lead-free cotton wicks and premium, soft, highly-refined perfume-grade fragrance oils.
Natural soy wax to bring you a biodegradable and eco-friendly product that will give you a clean burn and long-lasting hours of use.
---
87. BodyRestore Shower Steamers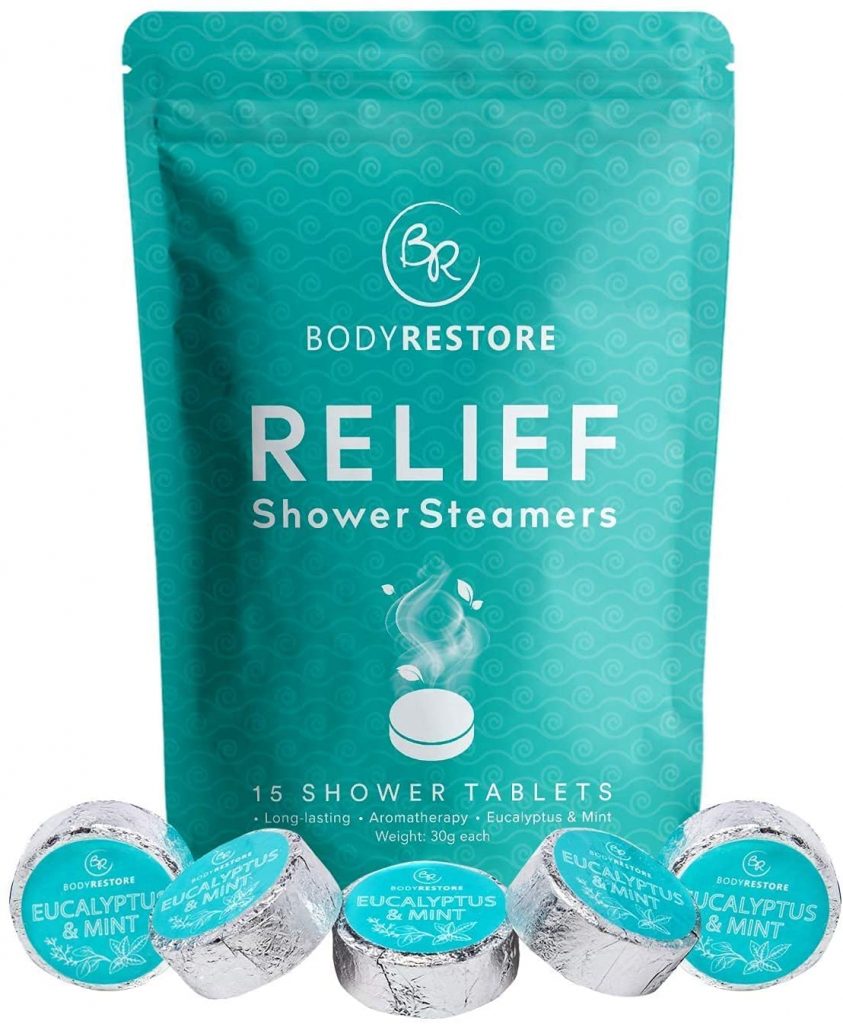 Wash away your stress from a long, hard day with this aromatherapy shower melts. They'll dissolve in your bathtub and release potent aromatherapy essential oils that'll be sure to relax you
Why does this product make our list of eco-friendly gifts? Simply because they use natural essential oils, and are cruelty-free.
---
88. Coconut Bowl Set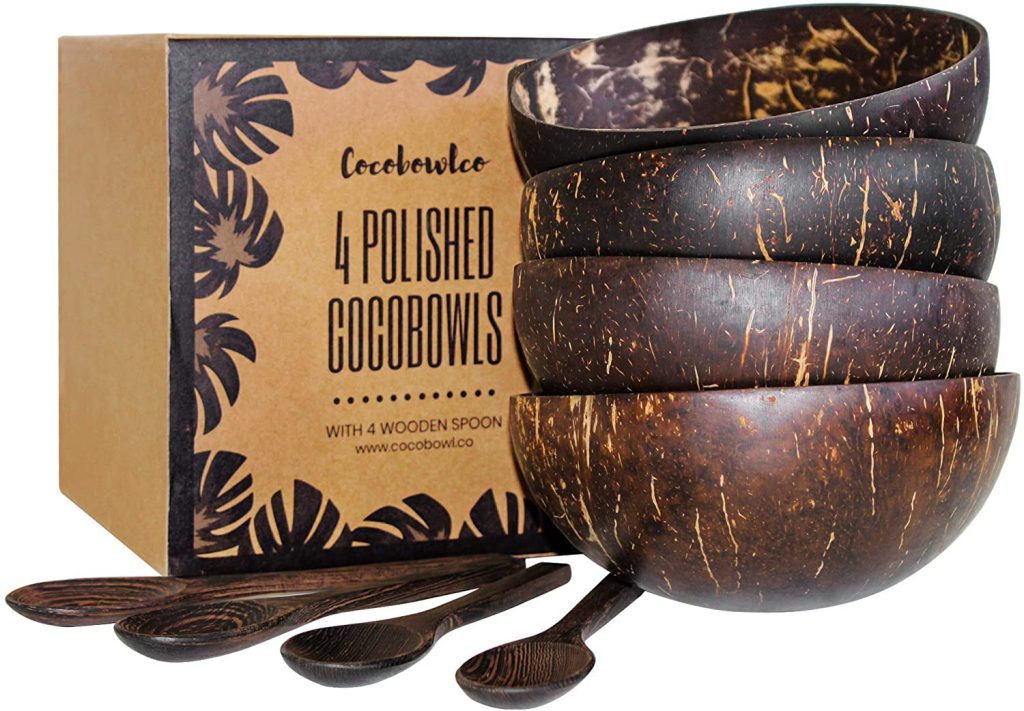 Hawaiian-themed date, anyone?
Get yourself some of these cute coconut bowls to take with you and your partner for a sea-side, island-style date.
These bowls are made out of all-natural coconut shells that have been upcycled, and all packaging materials are recyclable.
---
89. Massage Oil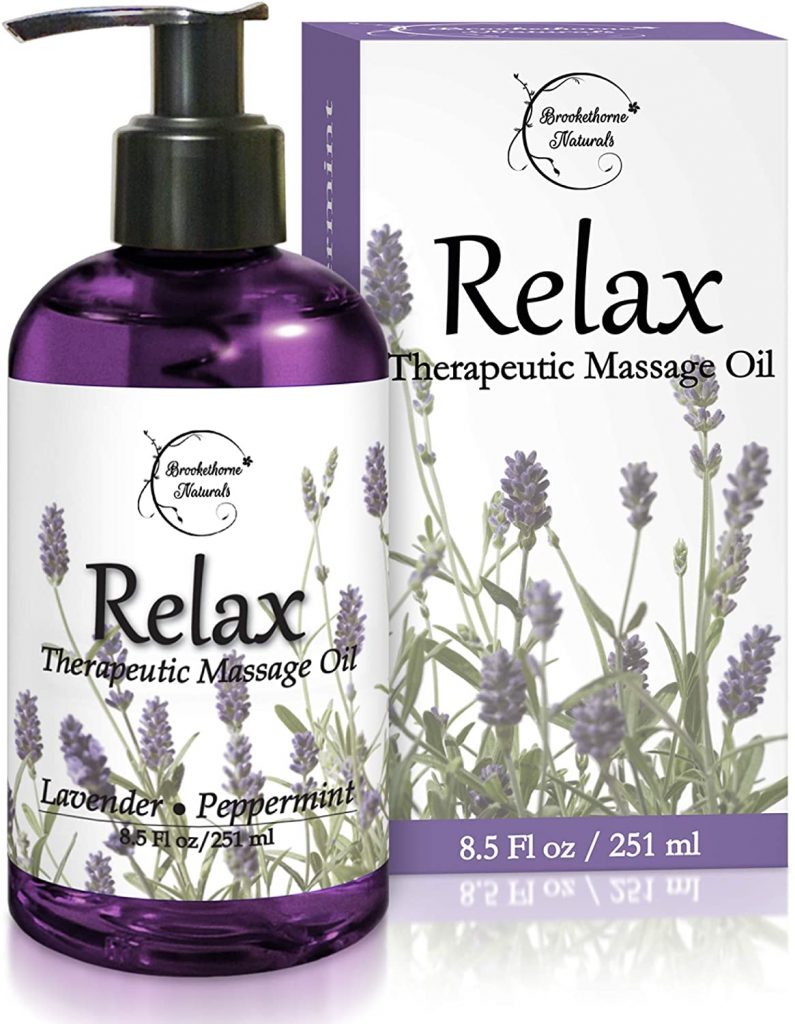 Want to help your partner after a long, hard day? This relaxing therapeutic massage oil made with all-natural ingredients will do just that.
You can rest assured that none of the ingredients in this massage oil have been tested on animals, making it 100% cruelty-free.
---
90. Eucalyptus Comforter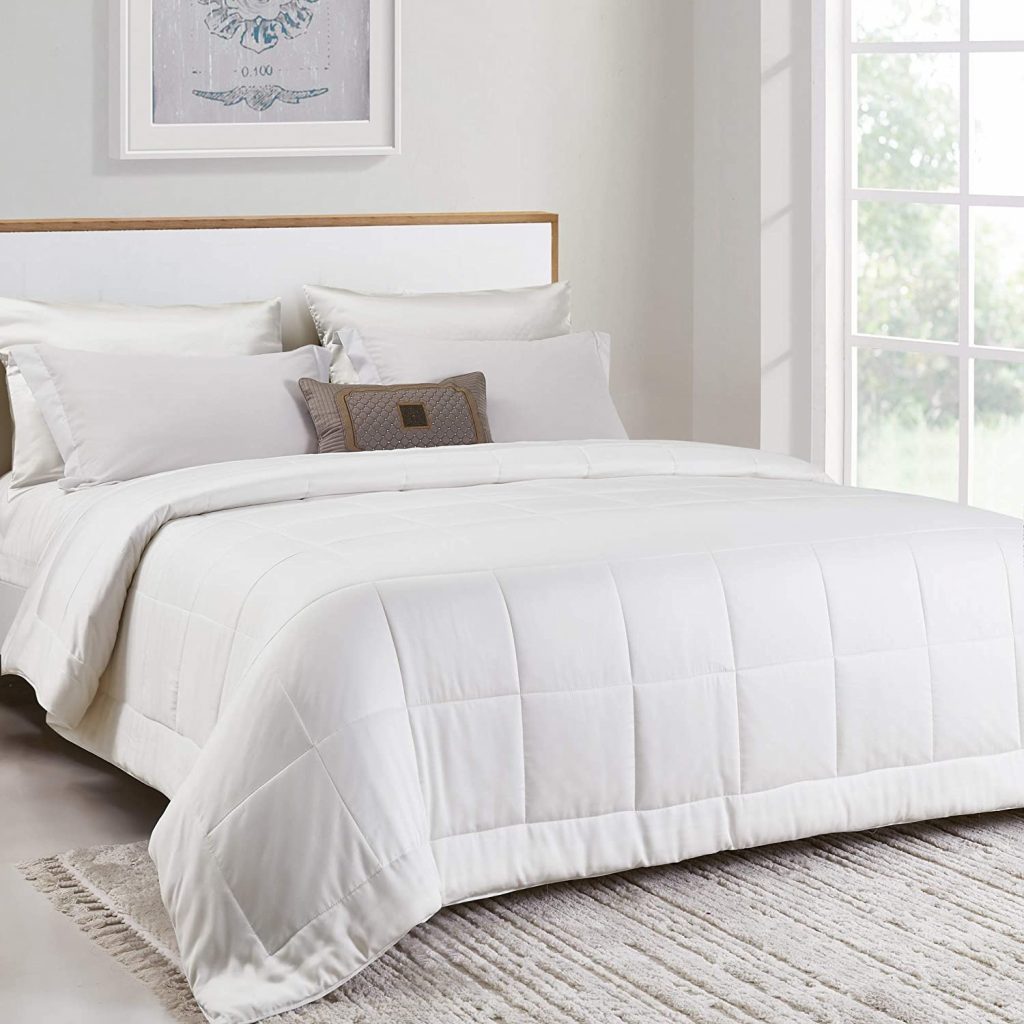 Say goodbye to too hot or cold nights with this couple's comforter. It has one thin and one thick side and will bring you and your partner closer together than ever.
It's made from 100% naturally grown eucalyptus and bamboo. Plus, one tree is planted for every Komfie sold.
---
Experience
91. Spa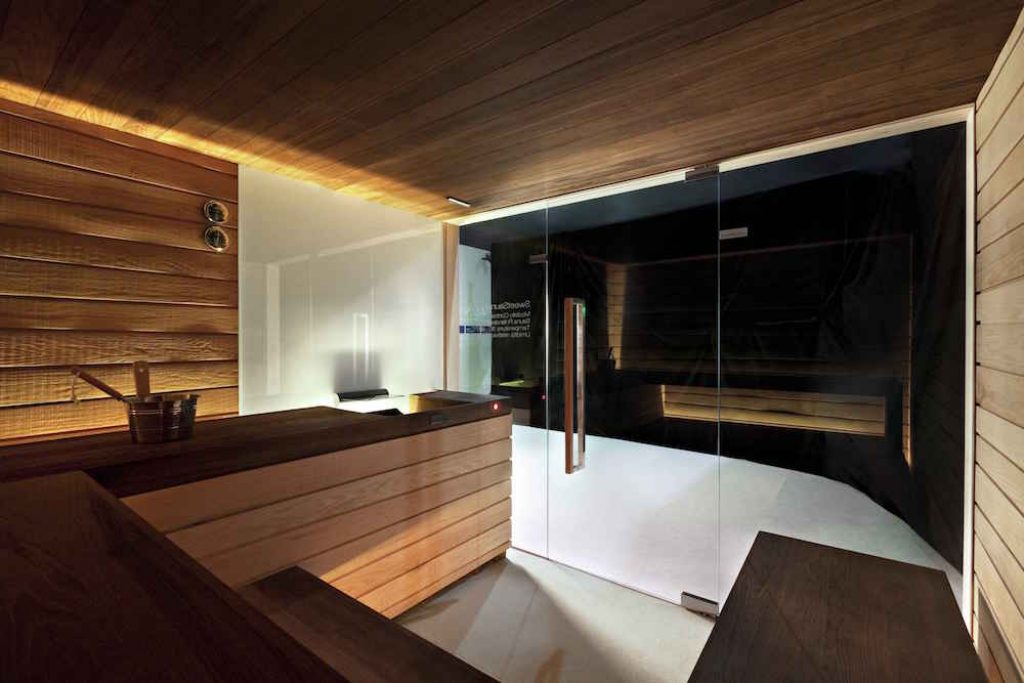 Eco-friendly gifts aren't just limited to products, they also come in the form of experiences.
On that note, help a loved one get away from the hustle and bustle of daily life and treat them to a relaxing spa day with saunas or beauty treatments. Alternatively, book a couples massage session.
92. Diving
Discover a whole new world underwater and bring your favorite ocean lover. Diving will not only create beautiful memories, but also an awareness for our precious oceans and the dangers of pollution.
93. Kitesurfing
The perfect gift for adrenaline seekers – give away a kitesurfing gift voucher. Unlike common expectations, this sport can be learned by almost everyone and does not require students to be super fit.
94. Concert Tickets
Whether it's a small local band or an international rock star, with concert tickets you will give away an unforgettable experience.
95. Climbing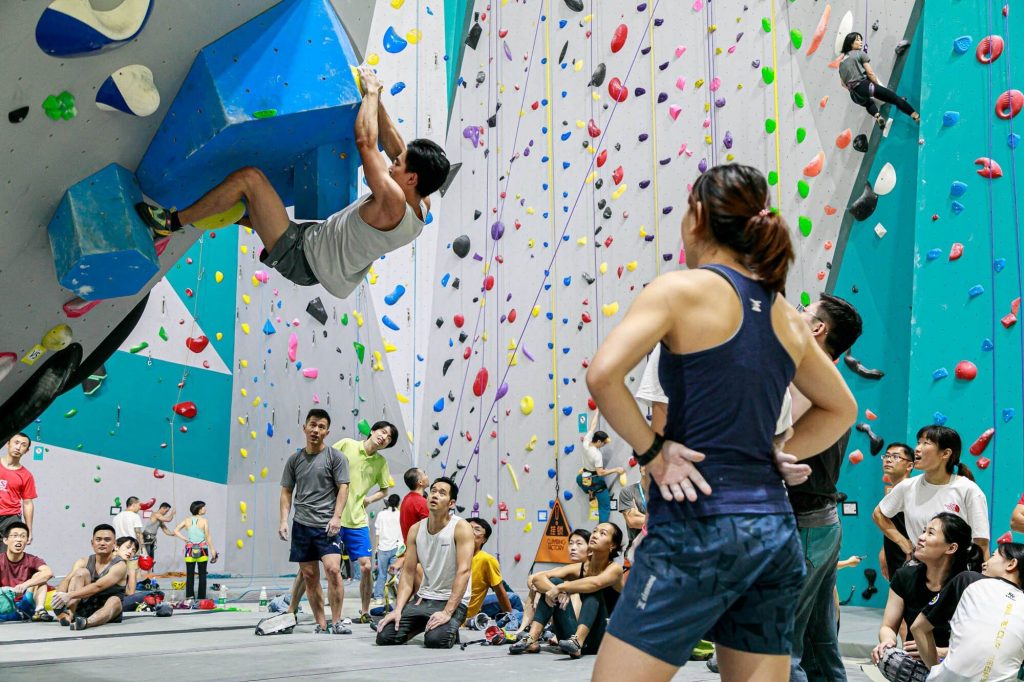 Whether it is indoors or outdoors, climbing is a fun activity for friend groups or the whole family. It not only strengthens your body and improves balance, but climbing also promotes stress relief and problem-solving skills.
96. Escape Rooms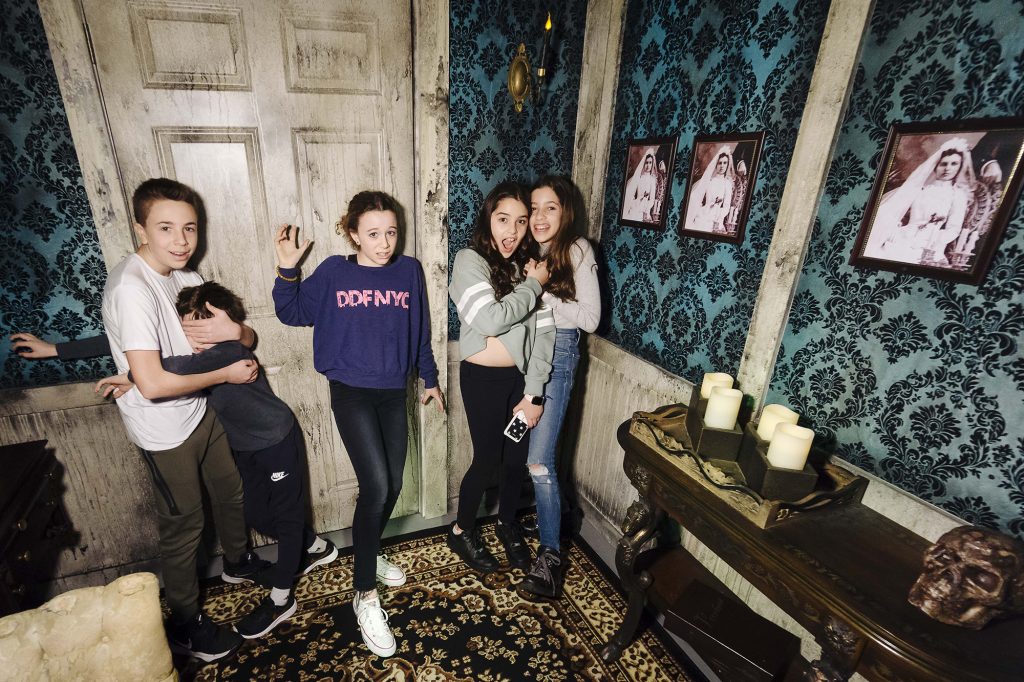 Problem-solve your way through puzzles and riddles with a group of friends or co-workers. This is a true team-building experience!
97. (Vegan) Cooking Course
Cooking classes are great – you learn new skills, get to know new people, and in the end, you will eat the most amazing self-made meal you can imagine.
98. Wine Tasting/ Brewery Tour
Get tipsy with style while learning about the secrets and traditions of winemaking and beer brewing. This is a great gift for a romantic evening with your partner or a fun tour with friends.
99. Museums
Buy a day pass for a museum of your choice. If you are looking for a gift for the whole family, maybe choose unusual museums that are interactive, like science or space museums.
100. Botanical Gardens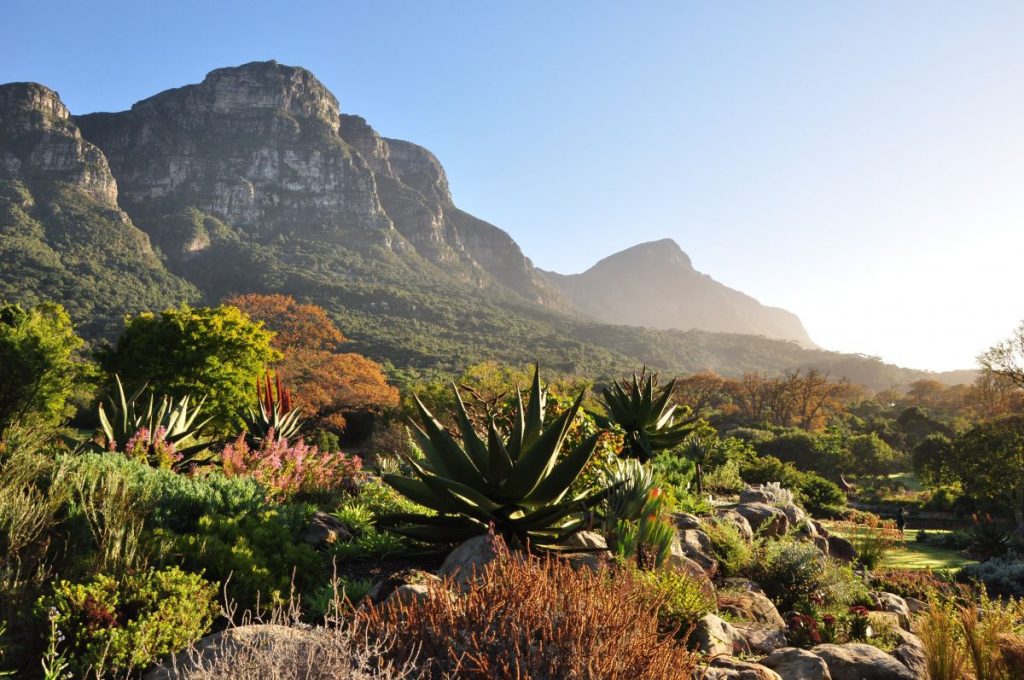 A day pass for a botanical garden is a great gift for the whole family. It will teach you a lot and increase your (and your children's) environmental awareness.
101. The best eco-friendly gift in the world: Your Time
Our eco-friendly gifting guide offers lots of ideas for all kinds of occasions and covers different interests. However, we are convinced that the most eco-friendly and personal gift of all is your time.
Sounds a bit cheesy, we know, but think about it – it requires absolutely no resources or money, can be realized so easily, and usually makes your loved ones the happiest. Especially in these times, a nice long walk in nature and an interesting conversation can be so precious.
And now find your favorite eco-friendly gift, give it to your special someone and let us know their reaction in the comment section below!