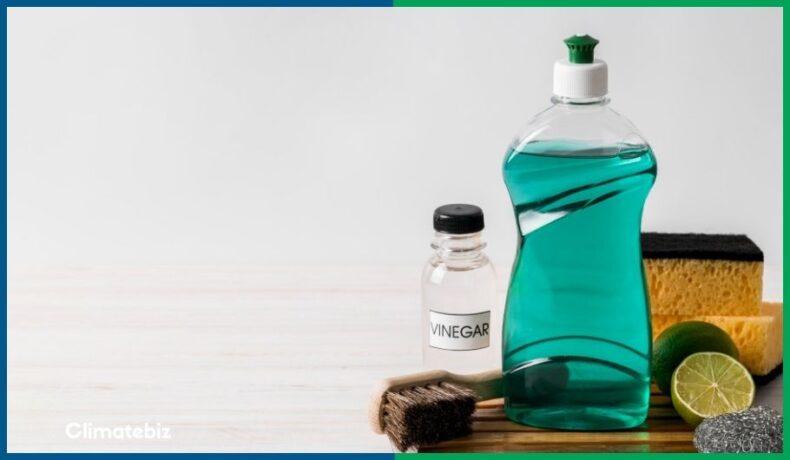 If you're trying to live a more sustainable lifestyle and reduce waste, you may have considered making a DIY home cleaner. Store-bought detergents often contain damaging chemicals and come in plastic packaging. Thankfully, if you're willing to put in the effort, you can make DIY home cleaners to replace these detergents.
You've probably heard how harmful these detergents can be to you and your family, but there's more at stake than your health.
If you have a grey water harvesting system, we highly recommend making your own sustainable cleaners and detergents. Why? Because detergents change the pH level of your wastewater, which can affect the growth of the plants in your garden.
Unfortunately, eco-friendly products often tend to cost an arm and a leg — this is where the DIY route comes in handy.
Opting to make DIY home cleaner can work out much cheaper (depending on the recipe). Since most cleaners use everyday household items, you might be able to make some of these right now!
Foreword
Climatebiz experts design, research, fact-check & edit all work meticulously. DIY projects are built by the authors themselves before writing how-to guides.
Affiliate Disclaimer

Climatebiz is reader-supported. We may earn an affiliate commission when you buy through links on our site.
6 DIY Home Cleaner Recipes
The 6 DIY recipes in this article are for the following household cleaning products:
Multi-purpose cleaner
Laundry detergent
Stain and odor remover
Furniture polish
Mold and mildew cleaner
Oven cleaner
We've tested these recipes, compared them to our generic cleaners, and were impressed with the results. We hope you are too!
---
Items Needed To Mix DIY Home Cleaner
You can make all these recipes at home, right in your kitchen! You won't need specific utensils other than a few measuring cups, a jug, and some bottles.
Here is a list of the utensils you'll need:
These are the utensils we suggest for the project. You might need more to meet your needs.
Pro tip: Reuse as many plastic containers as possible before buying glass bottles. Recycling is still important.
---
1. DIY Multi-Purpose Cleaner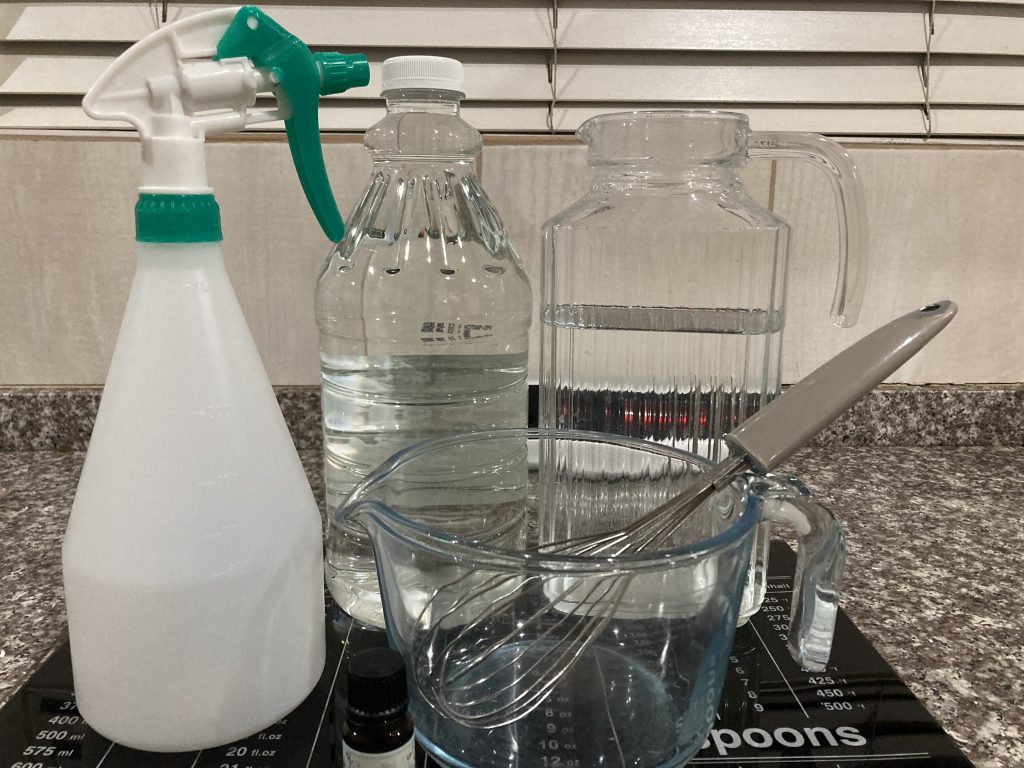 You can use a multi-purpose cleaner to wipe down surfaces, windows, mirrors, and wash floors throughout your home. This bottle of cleaner cost us $4 (it's also cheaper to buy in bulk).
This is one of the most straightforward recipes. We used a 32-ounce (1 liter) spray bottle for this homemade cleaner.
Here's what you'll need:
16 oz (500ml) of white vinegar
16 oz (500ml) of water
5 – 10 drops of essential oils
---
How To Make DIY Multi-Purpose Cleaner
Step 1.
Mix the water and vinegar with a few drops of essential oil. While the essential oil isn't a must, it will remove the vinegar smell from the cleaner.
Step 2.
Simply spray the cleaner on your surfaces and wipe it down with a cloth. It's concentrated, so a little goes a long way.
---
2. DIY Laundry Detergent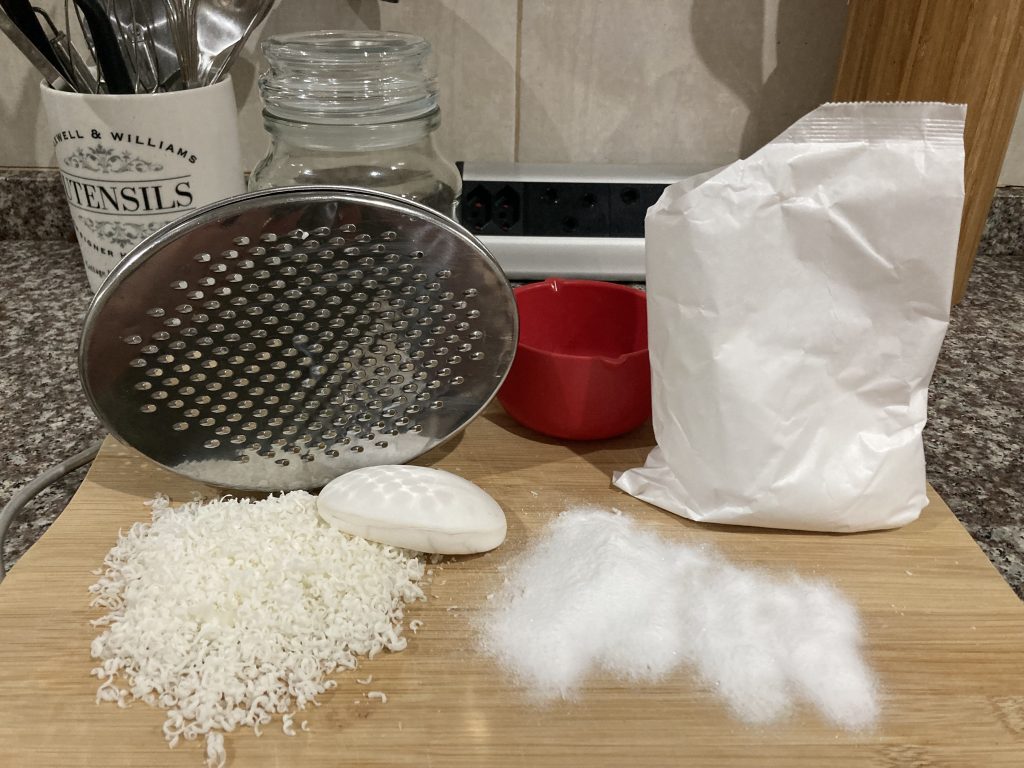 DIY laundry detergent is excellent for grey water systems. It reduces environmental pollution and water contamination.
Yes, there are eco-friendly washing detergents on the market. However, this homemade cleaner reduces waste and costs $0.4 per load.
Here's what you'll need:
1 bar of natural soap
1 cup of baking soda
1 cup of borax powder
---
How To Make DIY Laundry Detergent
Step 1.
First, grate the bar of soap; this is the most tedious step you'll find throughout this entire article. However, if you have a food processor with a grating attachment, this'll be easy work.
Step 2.
Next, mix one cup of baking soda with one cup of borax powder. If you're hesitant to use borax, use two cups of baking soda. We struggled to find borax in our area, so we doubled the baking soda in this recipe.
Step 3.
Lastly, stir in the grated soap. You'll use between one and two tablespoons per load. So you should get 17 loads out of this mix.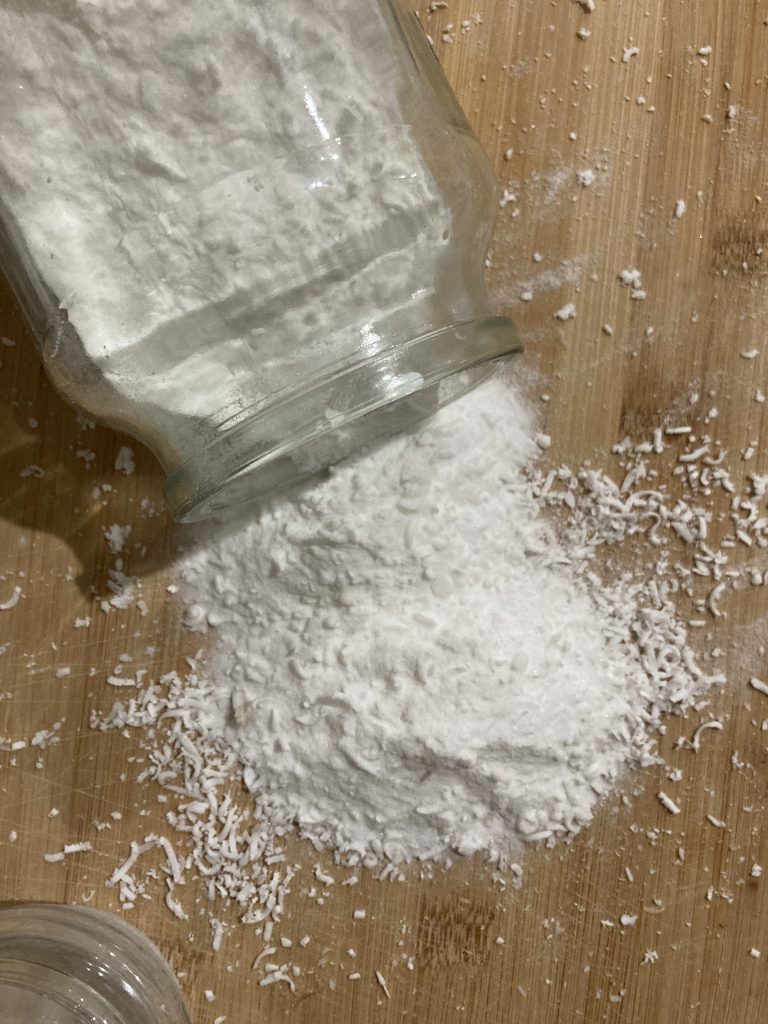 Please note: It's essential to store the powder in a dry container; otherwise, it will begin to clump.
---
3. DIY Stain And Odor Remover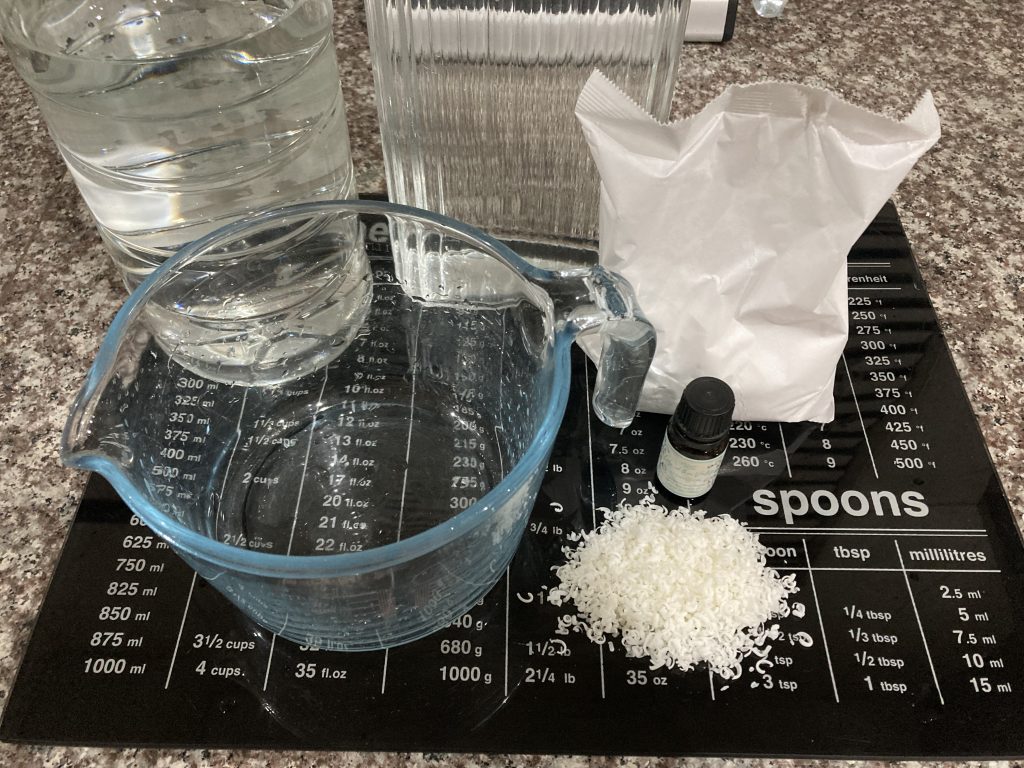 Next is another DIY home cleaner that takes advantage of vinegar's acidic properties. This recipe is often found in old cleaning books. If you're lucky, your grandparents may have taught you this trick.
Here's what you'll need:
16 oz (500ml) of white vinegar
32 oz (1000 ml) of water
Natural Soap (grated)
5 – 10 drops of essential oils
2 tbs of baking soda
---
How To Make DIY Stain And Odor Remover
Step 1.
Mix the water and vinegar in a spray bottle; this is a concentrated liquid, so a little goes a long way.
Step 2.
Next, melt two tablespoons of grated soap using boiling water. Stir until the flakes have dissolved, and add them to your water/vinegar mixture. If there are any reactions, let the mixture settle before use.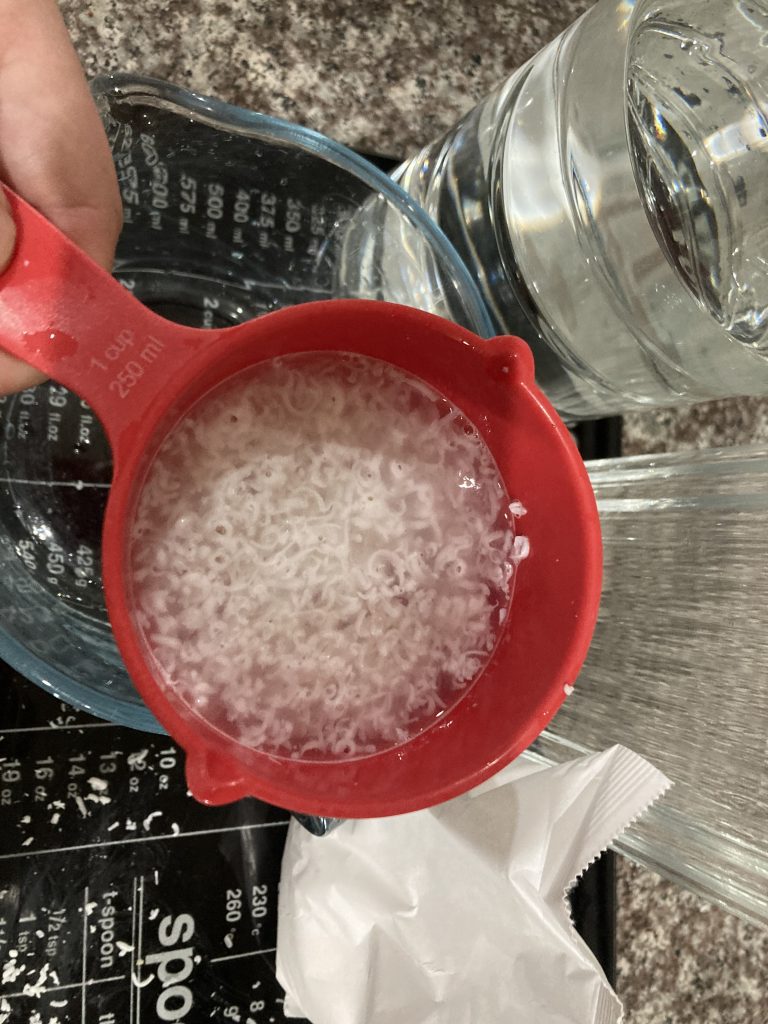 Step 3.
Time to drop in the essential oils; this will ensure no vinegar smell settles into the fabric you're cleaning.
Step 4.
Spray your mixture over the stain — give it a good soak. Then, leave the homemade cleaner for 10 minutes before dabbing with a clean, dry cloth.
Step 5.
Finally, sprinkle the baking soda over the damp area of the stain. It's best to leave the baking soda on the fabric overnight. After at least 8 hours, vacuum the baking soda up.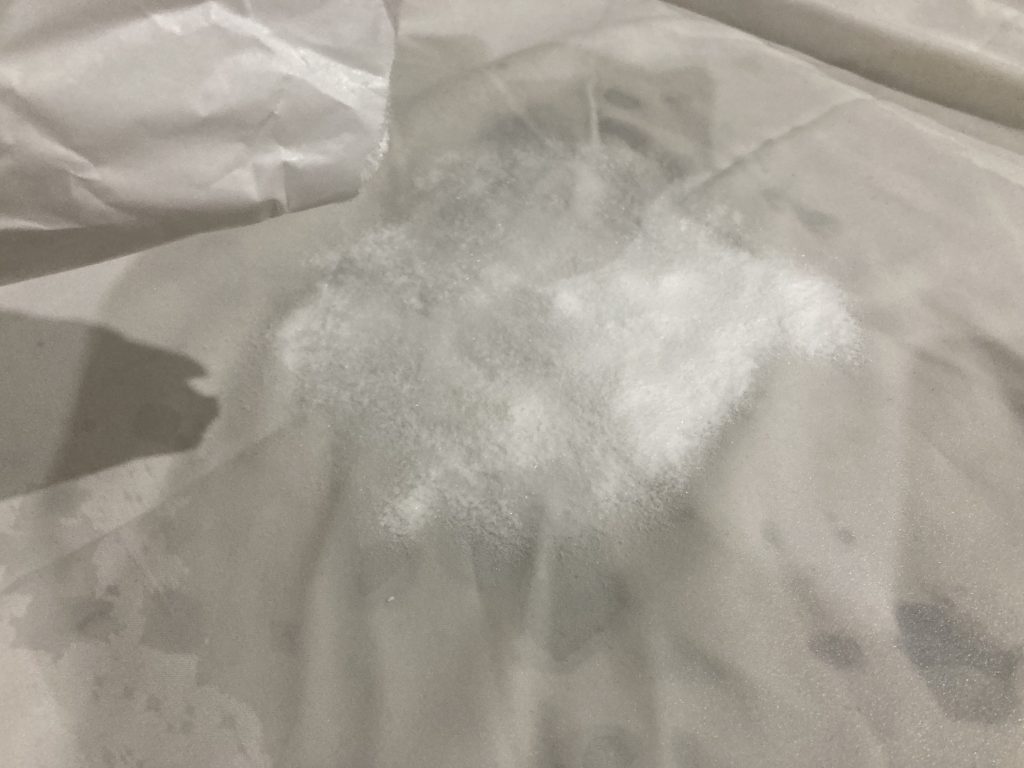 Please note: you may need to repeat the process if it's a heavy stain. Additionally, try tweaking the recipe and adding more vinegar to the mix. Make sure that you water it down enough not to damage the fabric.
---
4. DIY Furniture Polish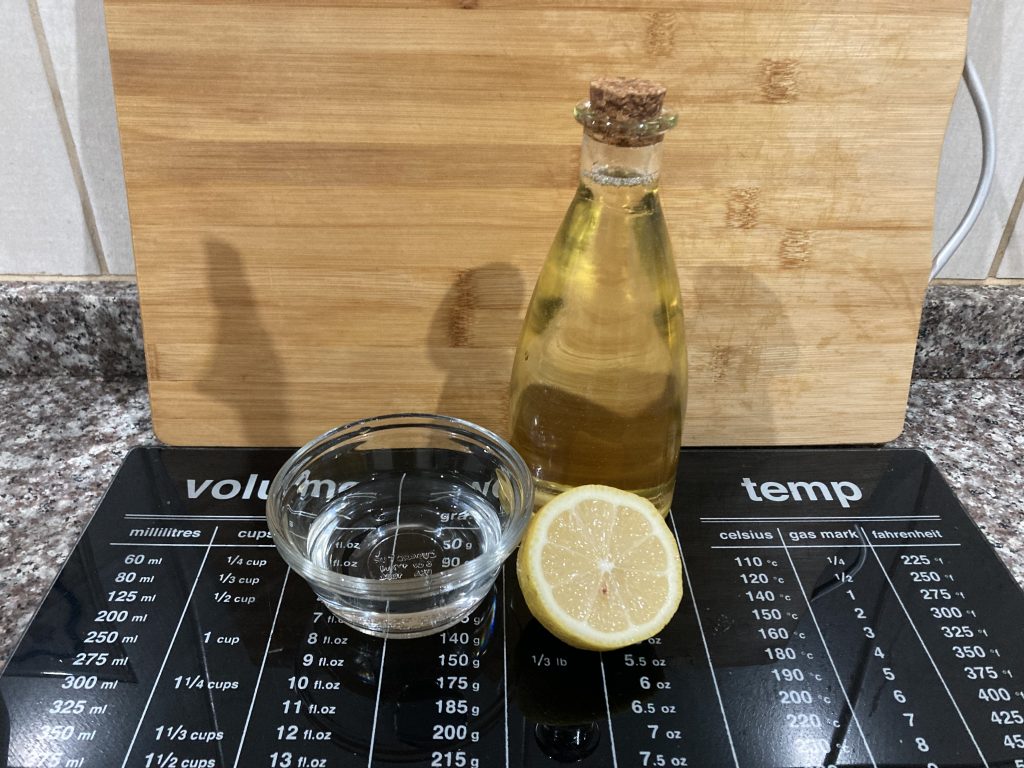 Generic surface cleaner is great for furniture, but it has nothing on this furniture polish. If you want that extra shine, we highly recommend this recipe. The best part is that you'll find this DIY home cleaner lasting almost twice as long as generic furniture polish; a drop or two goes a long way.
This furniture polish uses olive oil as its main ingredient; we know this isn't the cheapest product. However, the recipe makes one cup of polish, which goes a long way when sprayed onto the furniture surface.
The furniture polish cost us $2.50 to mix.
Here's what you'll need:
1/4 cup of white vinegar
3/4 cup of olive oil
Lemon juice
---
How To Make DIY Furniture Polish
Step 1.
Mix the white vinegar and olive oil in a spray bottle. Give the bottle a good shake to ensure the oil and vinegar don't separate.
Step 2.
Next, squeeze the juice of half a lemon into the spray bottle and give it another shake. For added scent, you could add sandalwood essential oil to the mix.
Step 3.
Shake the bottle before each use and mist the furniture's surface. Lastly, wipe the surface down with a clean cloth.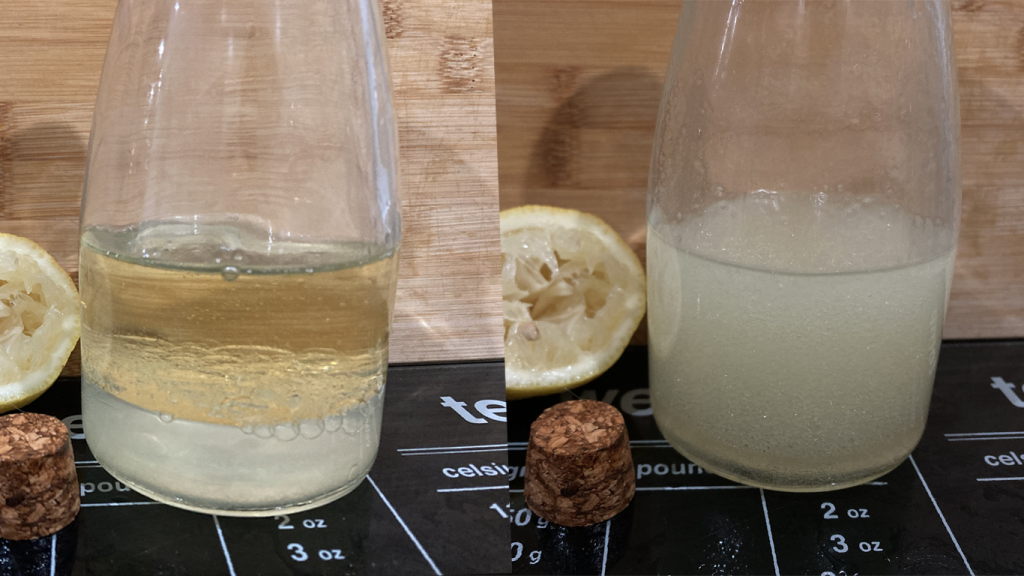 Related Reading: Hemp Toilet Paper (All you need to know)
---
5. DIY Mold And Mildew Cleaner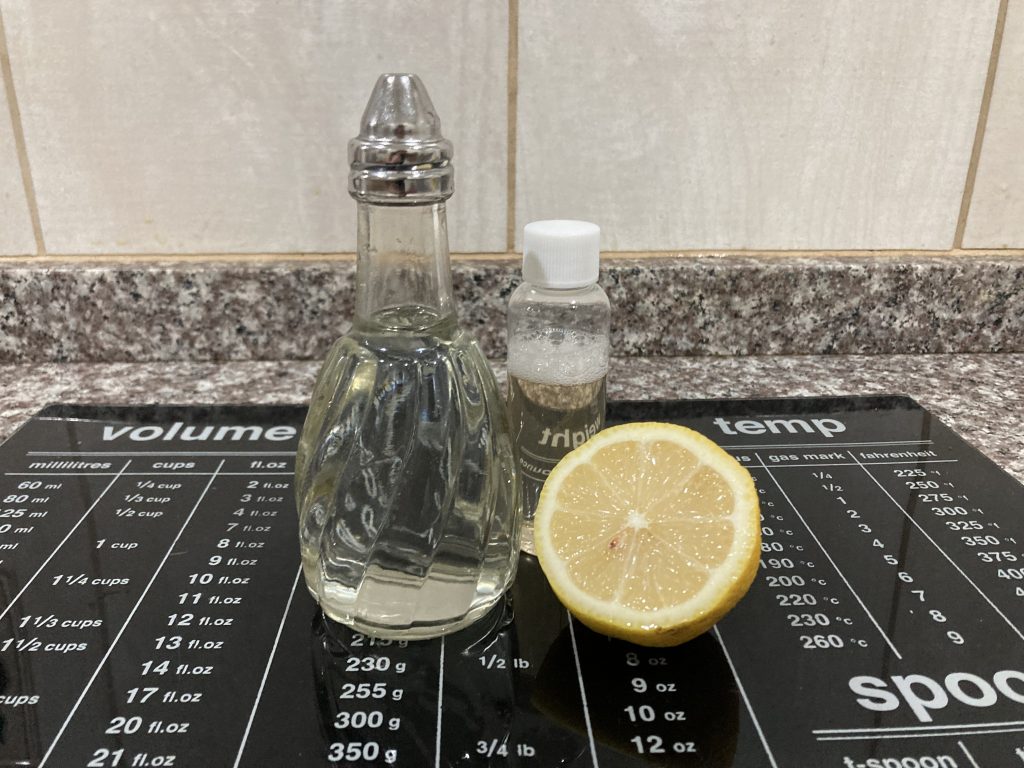 While bleach can help kill mold spores, but it's far from environmentally friendly. Luckily, some natural alternatives against mold and mildew work just as well as bleach.
Tea Tree oil contains terpenoids. These are natural chemicals that have antibacterial and fungal properties. Therefore, mixing Tea Tree oil with vinegar will create an effective cleaner for mold and mildew.
Here's what you'll need:
16 oz (500ml) of white vinegar
5 – 10 drops of Tea Tree oil
---
How To Make DIY Mold And Mildew Cleaner
Step 1.
First, fill a spray bottle with white vinegar. The acid properties of vinegar will dissolve bacteria and other dirt. Then add a good couple of drops of Tea Tree oil to the bottle.
Step 2.
Spray the area with the solution and let it stand for half an hour. For more intense mold growth, try adding more Tea Tree oil and leaving the solution for longer.
Step 3.
Using a hard-bristled cleaning brush, scrub the area off. Then, use warm water to rinse the area. You may need to apply the solution again and repeat depending on the intensity of the mold.
Please note: when testing this recipe out, we found the vinegar fumes quite strong. We recommend using a little of the mixture at a time.
---
6. DIY Oven Cleaner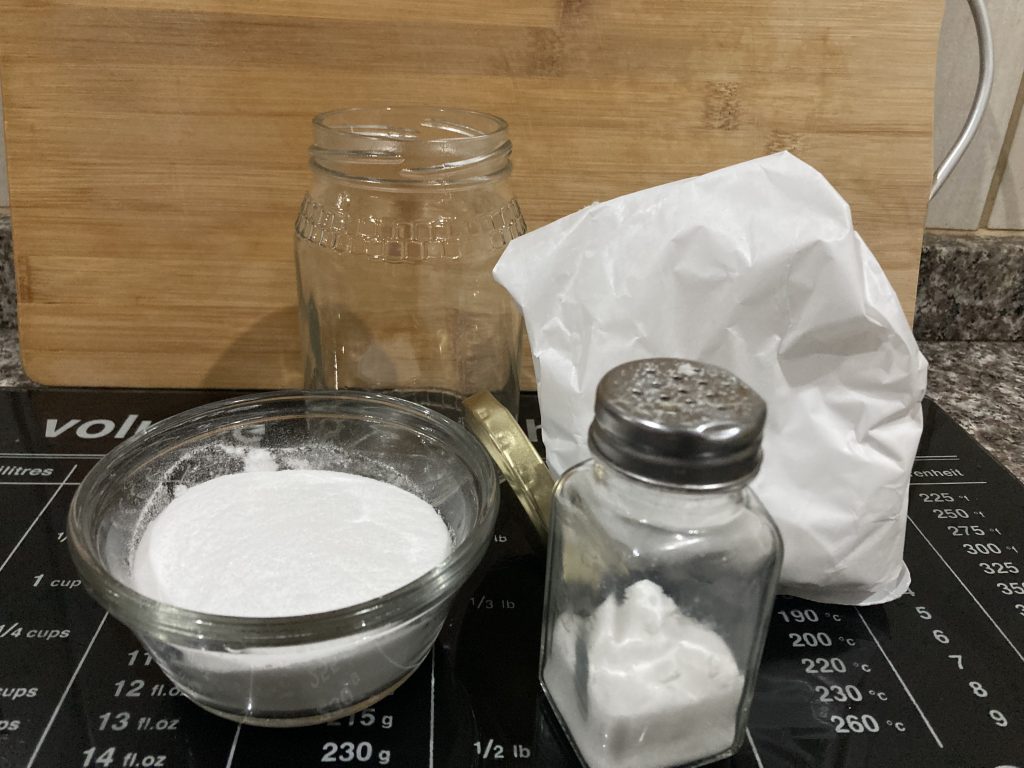 Oven cleaner is incredibly harsh on the environment because it contains sodium hydroxide, which has a corrosive effect. While just a little of this chemical won't do too much harm, oven cleaner has a high concentration of it.
Alternatively, you can try this DIY home cleaner for your oven.
Here's what you'll need:
1/4 cup of baking soda
1 tsp of salt
water
---
How To Make DIY Oven Cleaner
Step 1.
The aim is to create a paste, so the first step is to mix the salt and baking soda in a bowl. Then, slowly add water to the bowl until a thick paste has formed.
Step 2.
Next, cover your oven with the paste and allow the mixture to sit overnight.
Step 3.
You can use a sponge or cloth to wipe the paste away the following day. It should leave your oven sparkling.
Alternatively, you can use eco-friendly dishwasher tablets. Simply wet the tablet and rub it onto a scouring sponge. Then, rub away at the oven and let it stand for 30 min before washing it off.
---
Store-Bought Detergents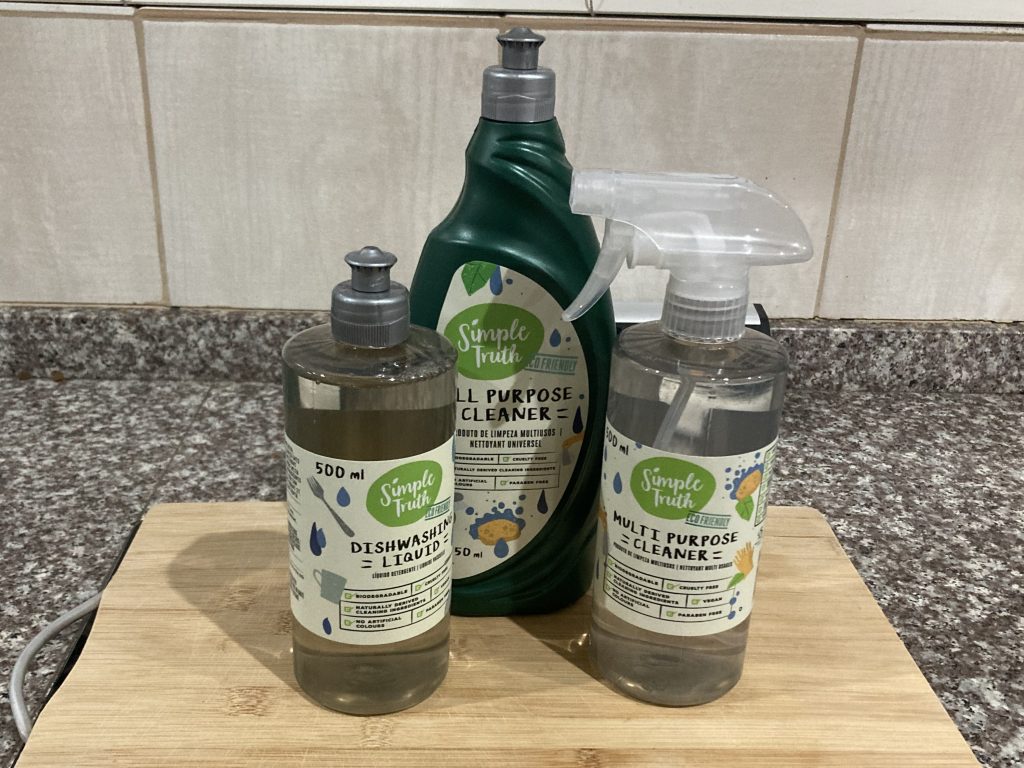 Before we finish up here, we'd like to touch on eco-friendly store-bought cleaning products.
They contain ingredients such as calcium carbonate, xanthan gum, benzyl alcohol, and plant-based sequestrant; these are often hard to come by, so we didn't use them in the above recipes.
In closing, we recommend you try the DIY home cleaners in this article before choosing eco-friendly store-bought detergents.
Related Reading: How To Build A DIY Greywater System (Complete Guide)
---
Final Thoughts
We hope you've enjoyed this guide to DIY home cleaners. All the above solutions are eco-friendly and sustainable. If you're using products such as olive oil or Tea Tree oil, ensure that you've purchased them from a sustainable source.
We'd like to hear your thoughts and experiences with these cleaners. Please share your thoughts below in the comments, join our community or follow us on Twitter!