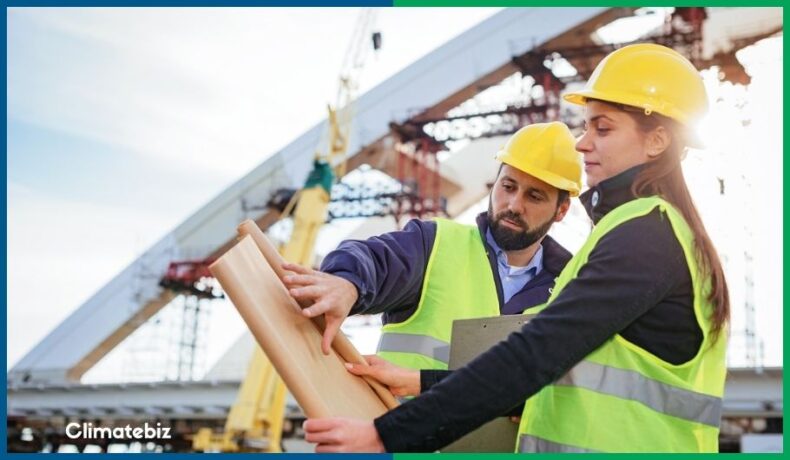 Does the construction of bridges, dams, tunnels, and roads interest you? If so, a career in civil engineering may be worth it!
The above structures form an integral part of modern-day cities. Without them, we would be unable to function and go about our everyday lives.
It's, therefore, easy to comprehend the level of importance and responsibility that civil engineers carry. Without them, our cities would crumble.
Moreover, it's reasonable to assume that this career comes with a great deal of satisfaction (when things go according to plan)
But are the years of studying, hard work, earning a license, and student debt worth it?
Let's find out.
Foreword
Climatebiz experts design, research, fact-check & edit all work meticulously.
Affiliate Disclaimer
Climatebiz is reader-supported. We may earn an affiliate commission when you buy through links on our site.
Is Civil Engineering A Worthwhile Study?
Based on the current mean salary statistics of $88,050 and industry growth projections of 8% from 2020 to 2030, translating into 2,530 openings each year, it's safe to say Civil Engineering is, in fact, a field worth studying.
Civil engineering is a highly respected occupation that consists of designing, building, and supervising infrastructure projects such as dams, buildings, and roads.
You'll need to earn a bachelor's degree in civil engineering or civil engineering technology. In addition, you'll require a Professional Engineer (PE) license to provide public services.
Half of the civil engineers work for engineering services such as construction companies, while around 22% work for local and state governments.
The two other largest employers include non-residential building construction companies and the federal government.
Related Reading: How To Become A Solar Engineer
---
Employment Growth Projection For A Civil Engineer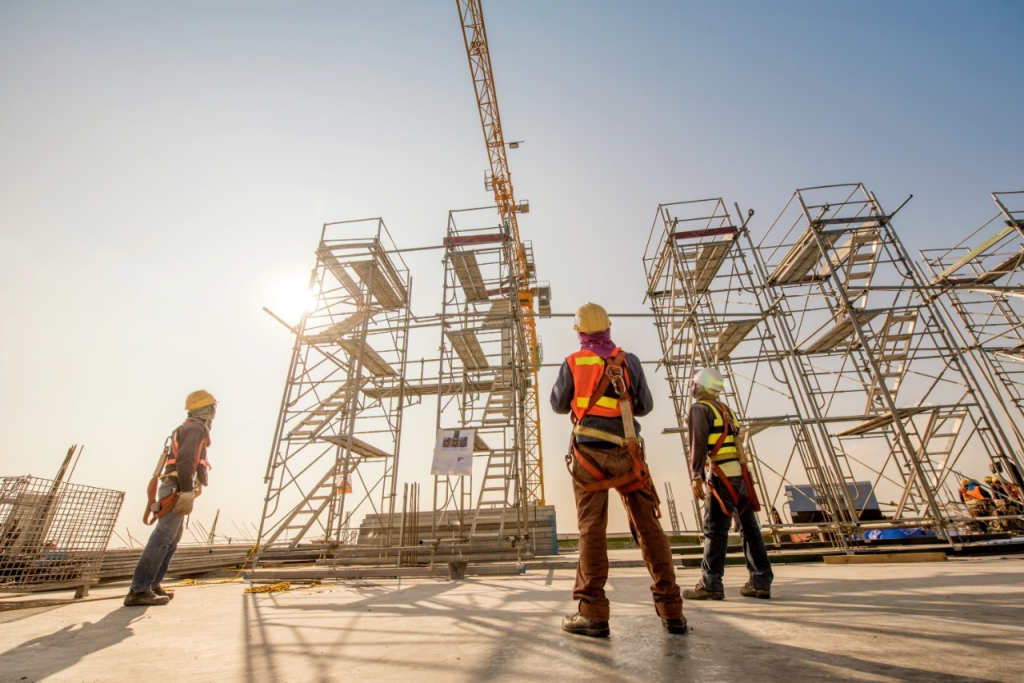 A positive employment growth rate (in the U.S.) of 8% between 2020 – 2030 exists for civil engineers. This figure is close to the average rate of all occupations in the U.S. over the next decade. As such, this career path is one worth pursuing.
Numbers-wise, employment opportunities for civil engineers are projected to grow from 309,800 positions in 2020 to 335,100 in 2030. That's an average of around 2,500 openings per year. It's also a growth rate that's 1% higher than general engineering (it pays off to specialize sometimes).
Lastly, the job openings result from civil engineers exiting the labor force through retirement or civil engineers who transfer to different career paths.
---
Does Civil Engineering Have A Good Future?
Society will always need civil engineers, even as we move into a digital future — as the human population grows, our need for infrastructure grows.
Civil engineers will be required to manage and oversee rebuild, repair, and upgrade projects such as bridges, roads, airports, and dams.
New water systems will also need to be implemented to replace dilapidated systems or expand the existing network. With that comes the need for more waste treatment plants that will all need civil engineers.
In addition, civil engineers are needed to oversee renewable energy projects as the world moves towards a more sustainable future. These will include structures such as wind farms and solar arrays.
However, it's important to note that as state and local governments face financial restraints and challenges, they'll find it difficult to fund all these projects.
Regardless, infrastructure is a necessity, and there will always be positions available for civil engineers.
---
Related Reading: Is Electrical Engineering Worth It?
What Jobs Can You Get As A Civil Engineer?
Other civil engineering specialties exist besides being a technologist, senior engineer, manager, or supervisor. Most of these jobs fall under the civil engineering category, but some require bridging courses.
Choosing a specialty can increase your pay but narrows the scope of work available.
These include:
Construction engineers
Geotechnical Engineers
Structural Engineers
Transportation Engineers
---
Construction Engineers
Construction engineers manage projects in the construction industry, ensuring these projects go according to schedule and regulations.
They are typically responsible for the design of structures used during the construction phase. In addition, they may oversee the project budget and communications.
---
Geotechnical Engineers
All structures and buildings interact with the ground somehow. That's where a geotechnical engineer comes in. They ensure that the foundations are up to standard.
Moreover, they focus on how structures interact with rock and soil and design terrain slopes, retaining walls, and tunnels. These structures include anything from streets to dams.
---
Structural Engineers
The mathematical geniuses of the bunch. Structural engineers design projects such as buildings and dams, ensuring their durability.
They carry this out by conducting complex force calculations to ensure that the strength of the structure meets the requirements.
---
Transportation Engineers
These engineers plan and design systems such as streets and highways. They ensure that our cities have efficient transport systems and connections. Additionally, they plan larger-scale projects such as harbors and airports.
---
Environmental Engineers
Environment engineering uses the same engineering principles along with soil science, biology, and chemistry to design solutions to environmental problems.
While this career path has a slower than average growth rate of 4%, they remain crucial for a sustainable future.
Related Reading: 12 Best Paying Renewable Energy Jobs
---
Can Civil Engineers Find Jobs Easily?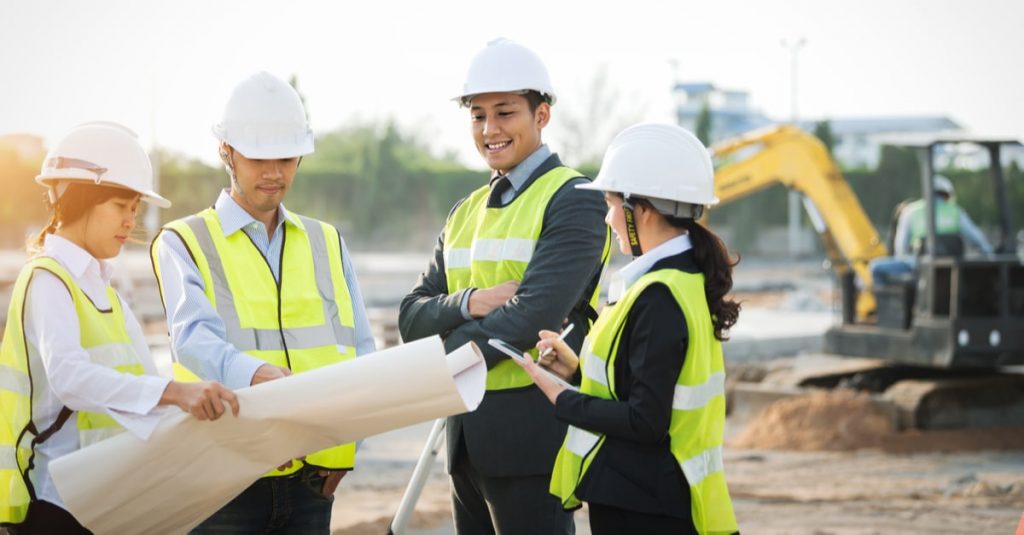 Sure, there may be a significant demand for civil engineers, but how hard is it to find a job? And is it worth it in the end?
Finding a job in the industry isn't the hard part. On the contrary, it should be easy if you've gained hands-on experience during your university career and earned high marks.
In 2020, there were 309,800 jobs, with an average of 2,530 openings each year.
The hard part is getting to that point. Civil engineers require a bachelor's degree in civil engineering or civil engineering technology.
Accompanying coursework includes math, statistics, engineering mechanics, and fluid dynamics. Though ultimately, what you study depends on your specialty.
Furthermore, prospective candidates need a professional license (PE) to serve the public as engineers.
There's also the issue of accreditation — a degree from a program accredited by ABET is required for this engineering license.
Studying further than your bachelor's degree will help you when looking at applying for a managerial position.
---
---
How Much Does A Civil Engineer Earn?
It is essential to look at median pay. to determine a career in civil engineering is worth it.
In 2021, the median average wage for a civil engineer was $88,050. That equates to $42.33 per hour.
Looking at the pay scale, the lowest 10% of civil engineers earned $60,550, while the highest 10% earned over $133,320.
Civil engineers earn 92% more than the average occupation, yet 11% less than other engineers.
Here's a table showing how much the largest employers of civil engineers paid during 2021 on average:
| Employer | Average Pay |
| --- | --- |
| Federal government | $100,730 |
| Local government | $99,330 |
| Engineering Services | $93,520 |
| State Government | $83,390 |
| Non-residential building construction | $77,450 |
Here's a table showing how much the largest employers of civil engineers paid during 2021 on average
Related Reading: Is Environmental Science Worth It?
---
3 Benefits Of Studying Civil Engineering
A career in civil engineering comes with a good salary and ample job opportunities, but other benefits exist that make this career choice worth it. These include:
A mix between paper and fieldwork
Leadership and managerial positions
Skill transferability
---
A Mix Between Paper And Fieldwork
Civil engineers have the benefit of working in an office and being outdoors.
The job requires them to spend time at their desk, managing deadlines, paperwork, and budgets. However, these engineers are also expected to step away from their desks and spend time on the construction site.
The idea of being freed from a desk job is very appealing and a benefit many occupations don't offer.
---
Leadership And Managerial Positions
Civil engineers are often put into leadership positions from the get-go. Part of their job is to oversee aspects of construction and development. This includes keeping an eye on contractors and builders and ensuring that everything goes according to schedule.
In addition, there are various opportunities to climb the ladder and earn a managerial position.
For example, managerial positions for civil engineers often include overseeing a team of engineers or contractors or managing a project alone.
---
Skill Transferability
There are both hard skills and soft skills that make civil engineering worth it. However, the best part is that hard skills learned during studies are transferable.
For example, civil engineers can use their structural and mathematical skills in architecture. Alternatively, they can transfer their planning skills to a career as an urban planner.
There are also some crucial soft skills that are learned as a civil engineer, including:
Decision-making
Organization
Problem-solving
Communication
Writing
Other careers that civil engineers can look at are:
Civil engineers can also look at the following career options.
Related Reading: Is Mechanical Engineering Worth It? (According to an expert)
---
Final Thoughts
In a nutshell, civil engineering is worth studying in the U.S. The job opportunities, employment growth, pay, and benefits make it all worth it.
To recap, a civil engineer earns a median wage of $88,050 per annum and a projected growth of 8% over the next decade.
If you have the skills, passion, and drive to be a civil engineer, it's a good career path worth considering.