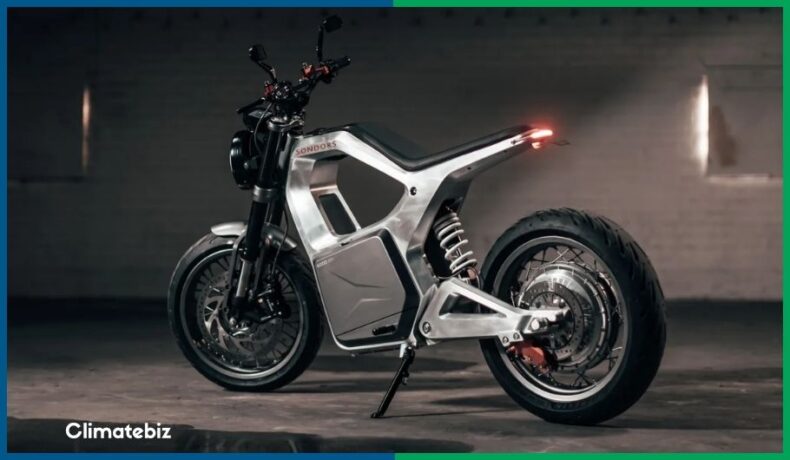 You're considering a new electric motorcycle, but you don't know who the best electric motorcycle companies are.
Although electric motorcycles may not get as much coverage as their electric vehicle cousins, they still form an integral part of a fast-growing industry.
Therein lies the problem — an influx of new players into the electric motorcycle industryooo can make it challenging for consumers to separate the good from the bad. It's a tricky situation.
That's why we created this article listing the 10 best electric motorcycle companies, each of which has played a role in the emerging electric motorcycle industry we see today.
Foreword
Climatebiz experts design, research, fact-check & edit all work meticulously.
Affiliate Disclaimer
Climatebiz is reader-supported. We may earn an affiliate commission when you buy through links on our site.
What Are The 10 Best Electric Motorcycle Companies?
Most electric motorcycles are made by start-up companies, hence why they're lesser known than traditional motorcycle manufacturers. Nevertheless, these companies have grown exponentially, and some have become major innovators within the motorcycle industry.
Therefore, finding the brand that suits your needs and represents your values can be challenging. Lucky for you, we created this list outlining the 10 best electric motorcycle brands!
Zero
Energica
Super Soco
Lightning
Sur-Ron
Zapp
Verge
Newron
Vespa
Harley-Davidson
---
Electric Motorcycle Company Info
1. Zero Motorcycles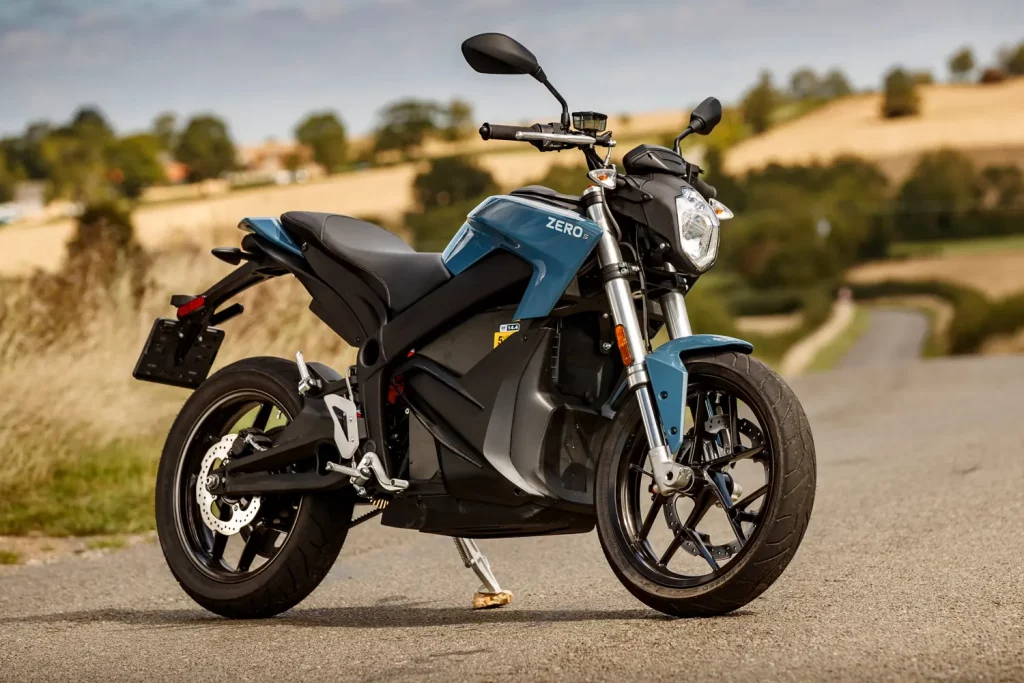 Headquarters: Scotts Valley, California, USA
Year Founded: 2006
CEO: Sam Paschel Jr
Number Of Models: 10
Bike Types: Street, Sport, Off-Road
Zero is a US-based motorcycle manufacturer established in 2006. This brand — a veteran of the electric motorcycle industry — specializes in street, sports, and off-road motorcycles.
Zero's best bikes are the SR/S models, which look incredible. It pushes out 110hp, which for a motorcycle is pretty solid. Additionally, the SR/S models include instant torque from 0 RPM, making the bike an exhilarating ride.
Overall, by far one of the most exciting electric motorcycle companies.
---
2. Energica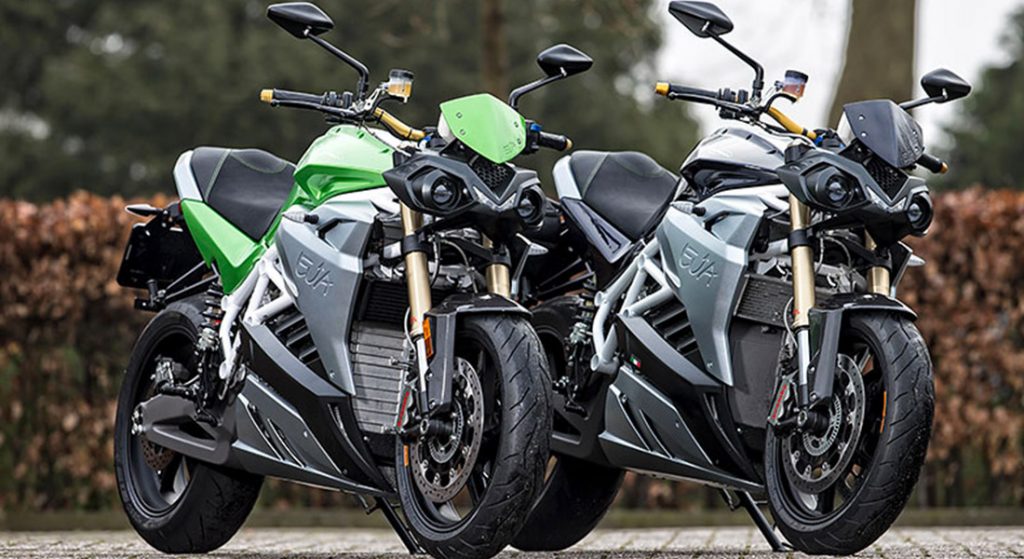 Headquarters: Modena, Italy
Year Founded: 2014
CEO: Livia Cevolini
Number Of Models: 4
Bike Types: Touring and Super
Energica is an Italian motorcycle company based in Modena, also home to Ferrari.
You could argue that Energica is the Ferrari of the electric motorcycle industry since they specialize in high-tech electric superbikes.
The Ego is their fastest model and one of the fastest electric motorcycles in the world. It's a beautiful, aggressive bike, hitting 60 in just 2.6 seconds.
If you're looking for an electric motorcycle brand that is on par with Ducati, BMW, or MV Agusta, look no further.
---
3. Super Soco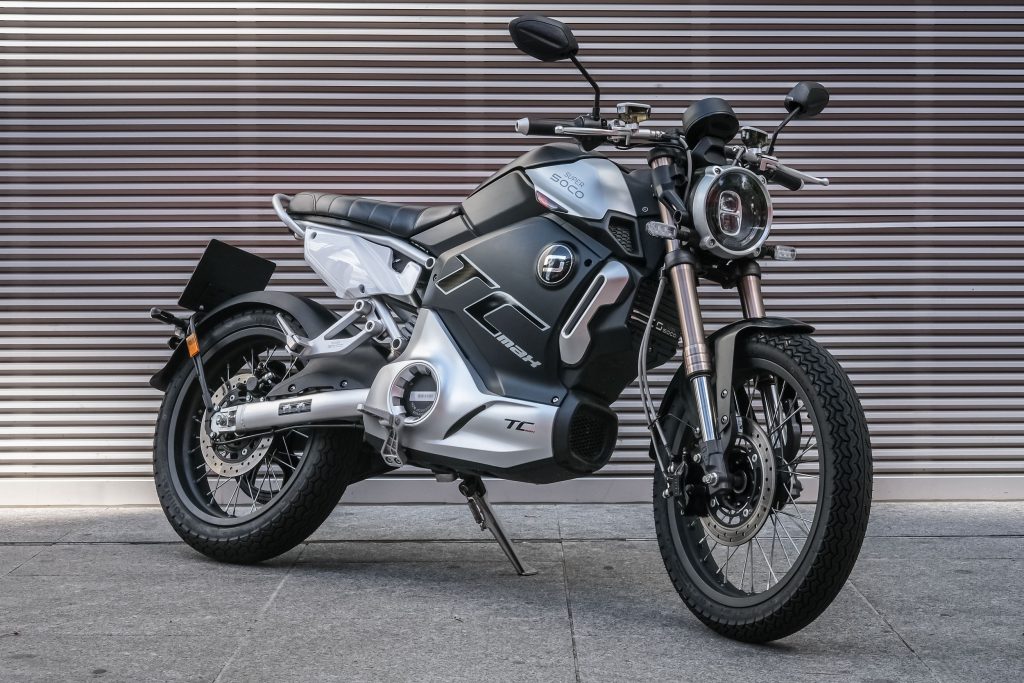 Headquarters: Shanghai, China
Year Founded: 2015
CEO: Sherman Xie
Number Of Models: 13
Bike Types: Adventure and Scooters
Supersoco is a Chinese electric motorcycle company founded back in 2015. They are becoming more mainstream, establishing themselves as one of the major electric motorcycle companies.
The TC Wanderer is our personal favorite. It's a retro motorcycle that reminds us of some of the more classic motorcycles from Kawasaki.
The attention to detail is exceptional, demonstrating true craftsmanship. It's also available in a range of classy color combinations.
---
4. Lightning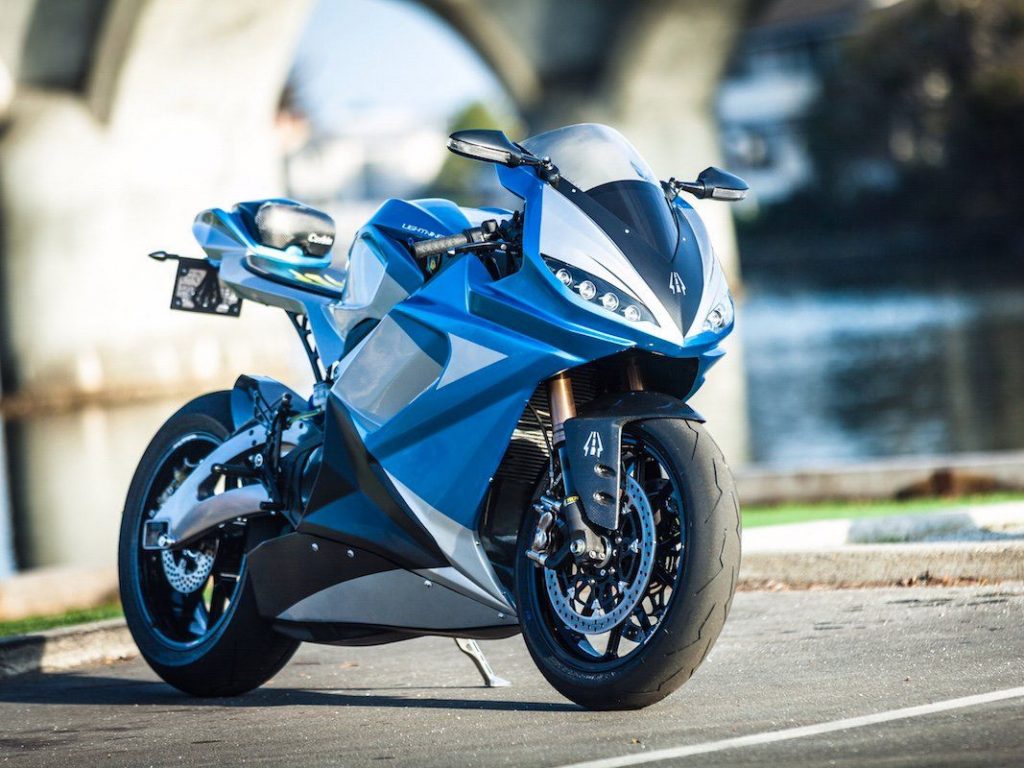 Headquarters: San Jose, California, USA
Year Founded: 2006 
CEO: Richard Hatfield
Number Of Models: 2
Bike Types: Sports
Founded in 2006, Lightning is one of the best electric motorcycle companies in the world. Their primary focus is fast bikes, insanely fast bikes.
Their LS-218 model is speed-freak friendly, with a top speed of 200 mph and a 0-60 time of 2.2 seconds. But these bikes aren't just quick; they're also eye-catching, with sleek designs.
Additionally, the brand holds a fair bit of motorsport pedigree, being the first-ever electric motorcycle to beat gas-powered bikes at the Pikes Peak international hill climb race in the USA.
---
5. Sur-Ron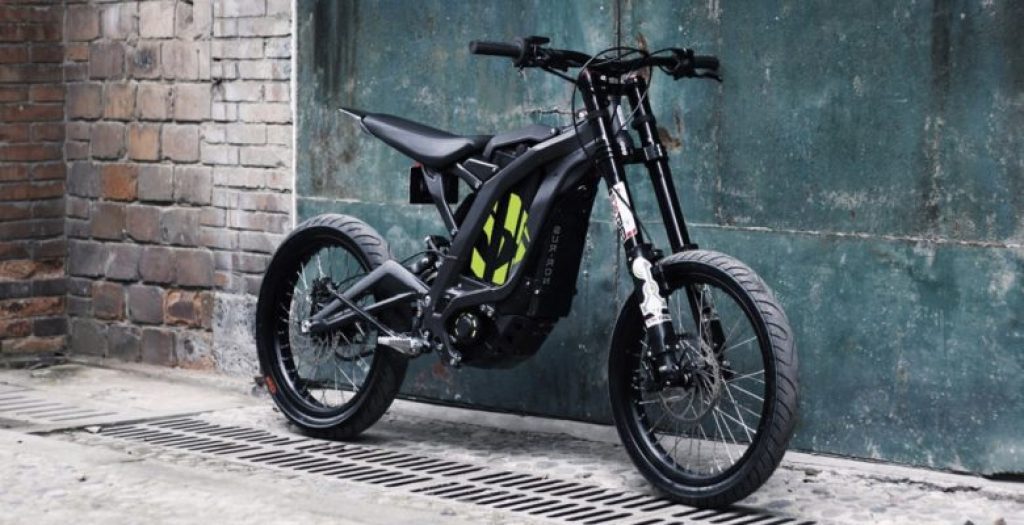 Headquarters: Hangzhou, Zhejiang, China
Year Founded: 2014
Number Of Models: 3
Bike Types: Dirt Bikes
Sur-Ron is a lesser-known electric motorcycle company specializing in fun dirt bikes. They were founded in 2014 and have received upwards of $30 million worth of investment over the years.
Their bikes may not be the most practical, but they sure are fun and can be used in local parks, forests, and on the road.
---
6. Zapp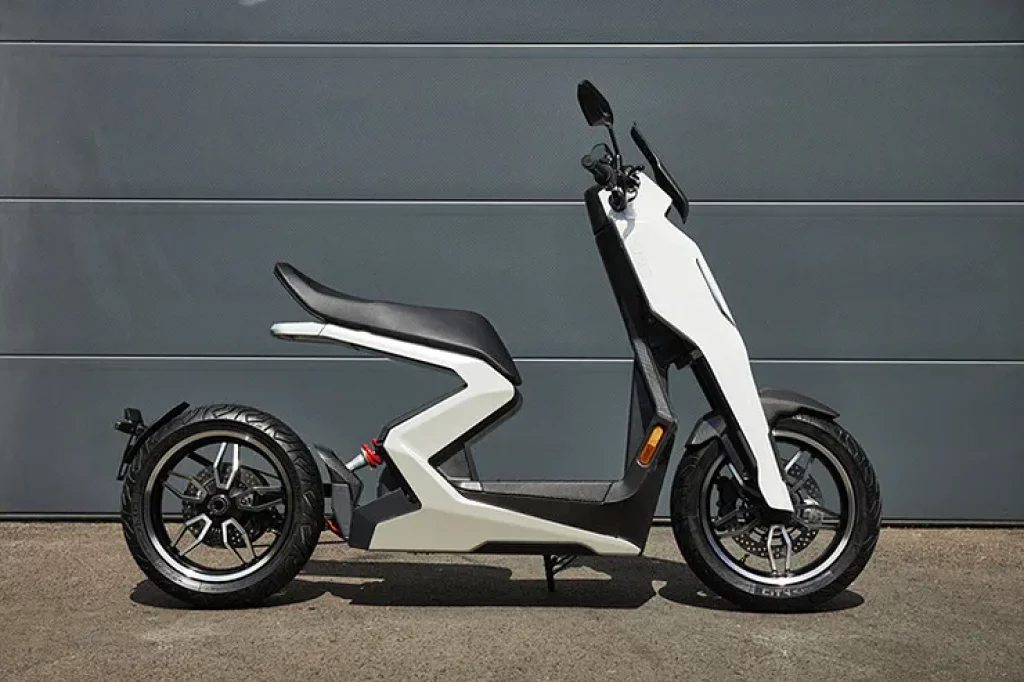 Headquarters: Norfolk, UK
Year Founded: 2017
Number Of Models: 1
Bike Types: Scooters
Zapp is one of the newest electric motorcycle companies. Founded in 2017 in Norfolk, UK, they aim to create electric scooters that are not only stylish but also nippy.
Their scooters are modern and have some design elements inspired by large faster superbikes.
It's about time that a motorcycle company makes a scooter that looks exciting. In some ways, you could argue that Zapp is the "Lamborghini" of the electric scooter world since their scooters are just so outlandish.
---
7. Verge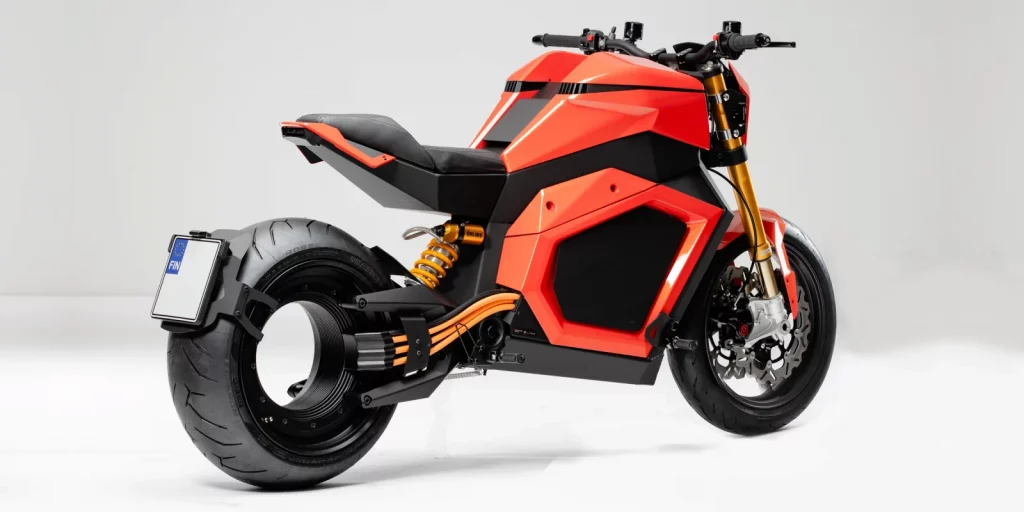 Headquarters: Finland
Year Founded: 2020
Number Of Models: 1
Bike Types: Roadster
Some electric motorcycle companies like to take things to the next level, and Verge is one of them. Their bikes include a "hubless" rear-wheel design whereby the middle of the wheel is entirely hollow.
The motor is integrated into the rim at the rear, which is pretty unique. Additionally, since the rim is hollow, you can see the detail of the motor and the materials.
---
8. Newron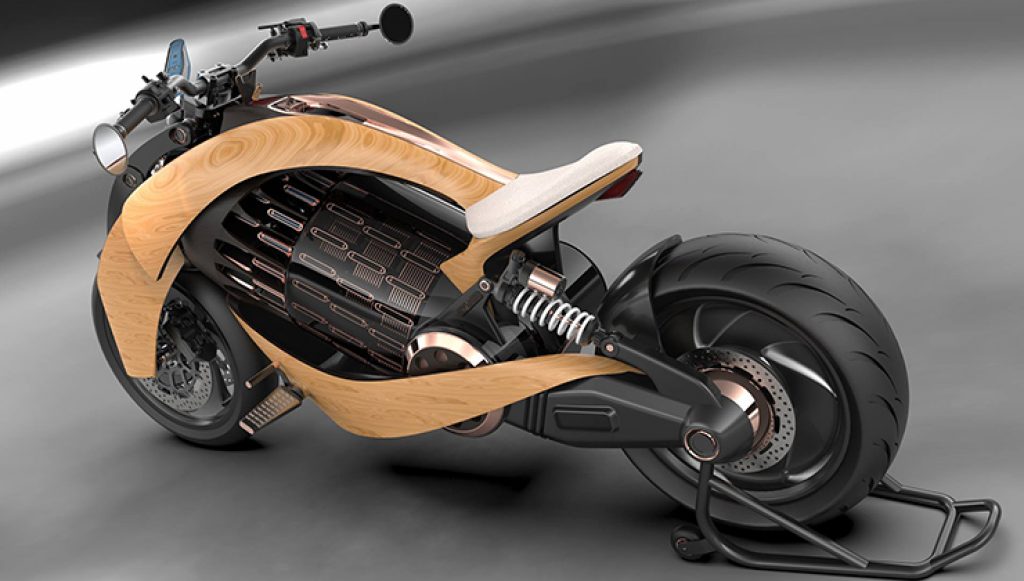 Headquarters: France
Year Founded: 2016
Number Of Models: 1
Bike Types: Sports
French bike manufacturer Newron is one of the world's most exciting electric motorcycle companies, building hand-built electric bikes.
Their bikes are best described as Victorian-era meets futuristic. Their concept bike is made from wood carefully sculpted around the motor, which looks like something from a sci-fi film.
Newron expects to launch their bike very soon. It costs just over $62,000 — very expensive for a motorbike.
---
9. Vespa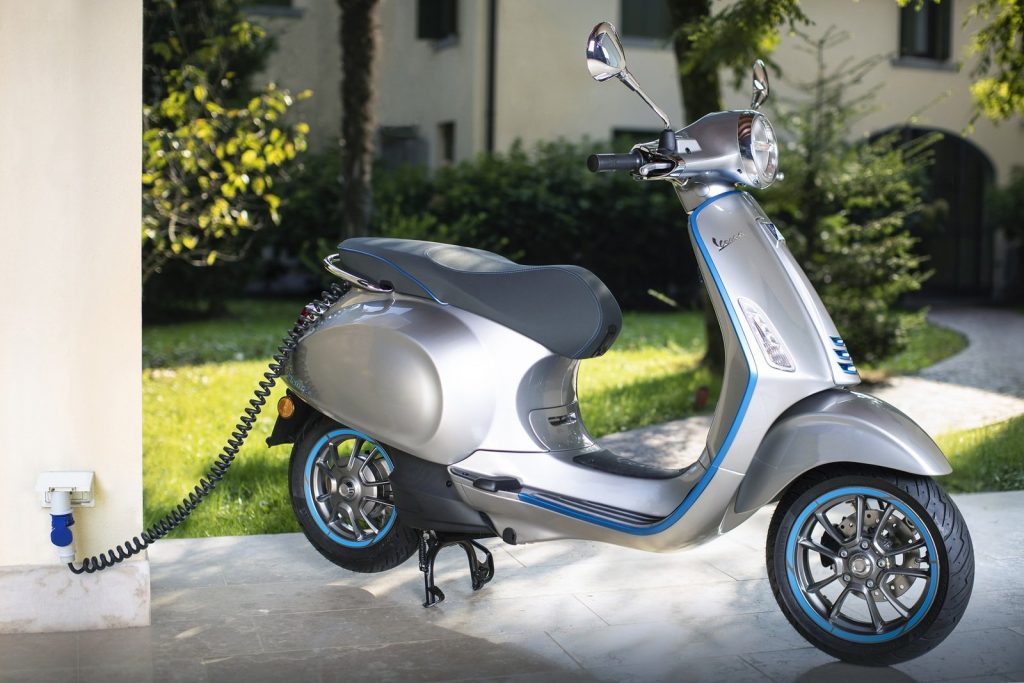 Headquarters: Florence, Italy
Year Founded: 1946 
CEO: Andrew Hadjiminas
Number Of Models: 24 (one electric)
Bike Types: Scooters
Vespa is a classic bike maker based in Florence, Italy. They are very well known for their vintage-style scooters.
Recently they launched an all-new electric scooter that looks identical to the standard gas-powered models. This is a huge stepping stone for the marque since they are one of the largest bike companies in the world.
---
10. Harley Davidson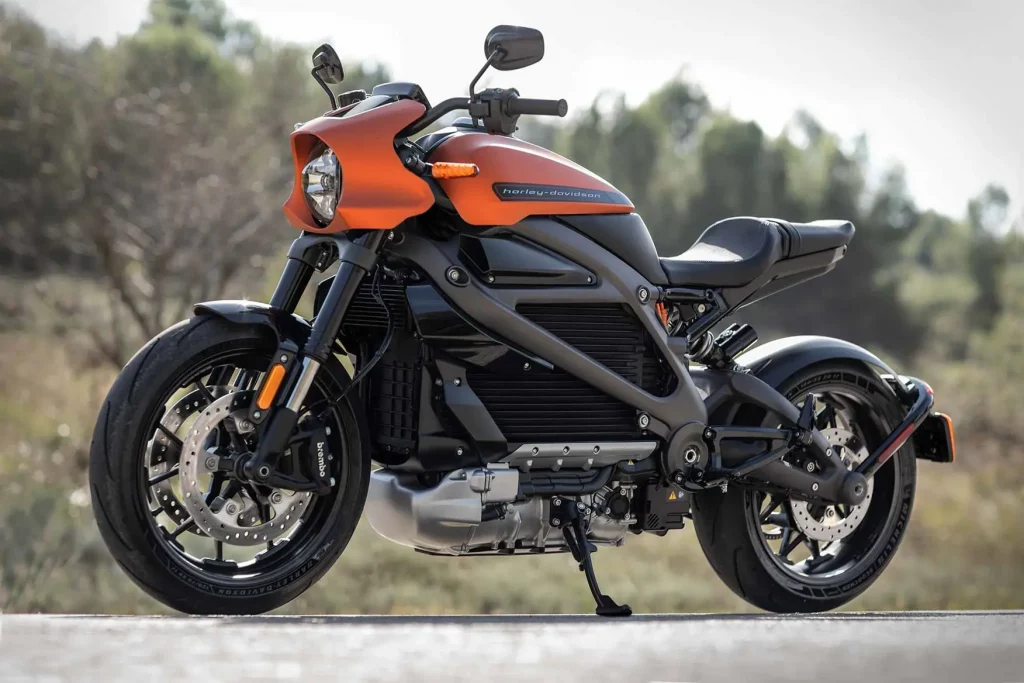 Headquarters: Milwaukee, Wisconsin, United States
Year Founded: 1903
CEO: Jochen Zeitz
Number Of Models: 7 model families (1 electric)
Bike Types:  Cruiser, Sport, Touring, Trike, and Electric
Harley Davidson — an old-school bike manufacturer and household name.
In 2019, they launched their first ever electric motorcycle called the LiveWire, and it's one terrific bike.
While this electric bike screams modern, the company has still managed to integrate a bit of that classic Harley Davidson feel into the design.
You may not get the same exhaust note on the LiveWire on the gas-powered Harley's, but the LiveWire is a lot faster and, in some ways, more fun.
---
How We Chose The Best Electric Motorcycle Companies
A quality electric motorcycle company must make reliable and well-built bikes that also get your pulse racing to stand out in the crowded gas-powered and electric motorcycles market.
We chose the above electric motorcycle companies based on the following criteria:
Number of motorcycles offered
Founding year
The fun factor
Company impact
---
Number Of Motorcycles Offered
It's crucial to know how many models each electric motorcycle company produces. Some people believe that variety is vital, but that isn't always the case. More often than not, the fewer bikes an electric motorcycle company makes, the better.
Some of the electric motorcycle companies on this list offer an extensive range of electric motorcycles, providing something for every type of rider to enjoy.
Other electric motorcycle companies offer fewer bikes, focusing on exclusivity and/or quality. Brands such as Newron only offer one model built by hand. The craftsmanship of bikes like these amazes you since these motorcycles are more than just machines; they are functional pieces of art pieces.
---
Founding Year
The year a company was founded is another variable worth considering. The longer a company has been around, the easier it is for you to critique its track record. Moreover, these more established companies command respect; they form the backbone of the industry and have helped pave the way for newer manufacturers.
Harley Davidson is a prime example of this. They showed the world that a world-famous gas-powered motorcycle brand can go electric and still make cool bikes people want.
However, that doesn't mean you should cast aside younger manufacturers. New companies often help inject innovation and life into what can sometimes be a stagnant industry. Remember, competition is always a good thing!
Due to the above, we decided to create a list with a mixture of both established and newer electric motorcycle manufacturers, creating balance.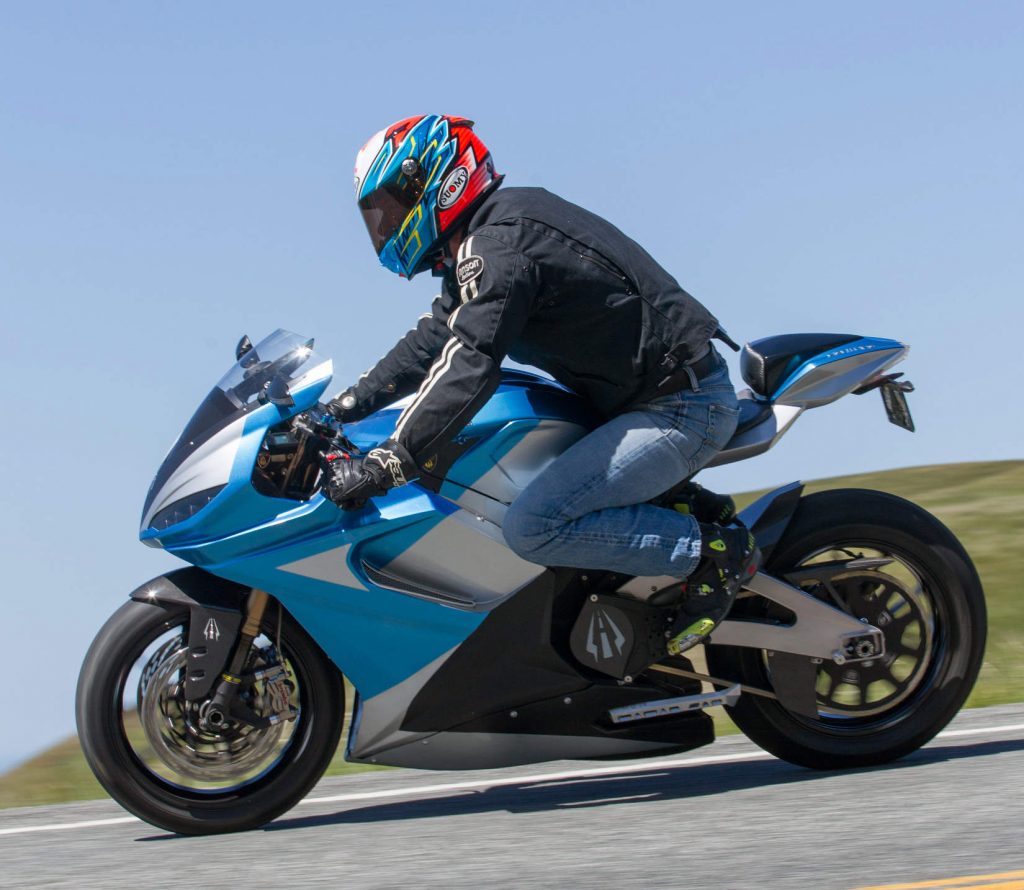 ---
The Fun Factor
The term "fun" is defined by one's personal opinion rather than facts or figures. However, motorcycles nowadays have to offer something considered fun by at least one type of person.
All the electric motorcycle companies on this list do that, and they do it in their own way. Companies like Lightning create hyperfast superbikes designed to compete with the likes of the gas-powered Ducati 1299 Superleggera and Kawasaki H2 Ninja.
Other companies like Zapp want to compete with mainstream scooter manufacturers to capture the profitable scooter market. To do so, they have designed their scooter to stand out from the crowd.
Conversely, Vespa's electric scooter looks like a regular Vespa gas-powered scooter, a vehicle used by the masses.
---
Company Impact
All of the electric motorcycle companies on this list have changed the motorcycle industry in some way.
Marques such as Harley Davidson have done so significantly since they are one of the few mainstream motorcycle companies that offer an electric model.
Other companies such as Newron and Verge aim to disrupt the motorcycle industry with bikes that look very different and edgy — true one-off designs that will inspire the next generation of motorcycles.
Finally, companies like Energica and Lightning aim to challenge the superbike industry by competing with these established marques in racing and sales. They offer an experience similar to these gas-powered superbikes, yet so different thanks to the instant torque.
---
Electric Motorcycle Company Stats
| | Headquarters | Number Of Models | Founding Year | Bike Types |
| --- | --- | --- | --- | --- |
| Zero | Scotts Valley, California, USA | 10 | 2006 | Street, Sport, Off-Road |
| Energica | Modena, Italy | 4 | 2014 | Touring, Super |
| Super Soco | Shanghai, China | 13 | 2015 | Adventure and Scooters |
| Lightning | San Jose, California, USA | 2 | 2006 | Sports |
| Sur-Ron | Hangzhou, Zhejiang, China | 3 | 2014 | Dirt BIkes |
| Zapp | Norfolk, UK | 1 | 2017 | Scooters |
| Verge | Finland | 1 | 2020 | Roadster |
| Newron | France | 1 | 2016 | Sports |
| Vespa | Florence, Italy | 24 (1 electric) | 1946 | Scooters |
| Harley Davidson | Milwaukee, Wisconsin, United States | 7 model families (1 electric) | 1903 | Cruiser, Sport, Touring, Trike, and Electric |
---
Final Thoughts
These are undoubtedly the 10 best electric motorcycle companies in 2022.
The first thought that may cross your mind is, "where are all the established brands?" Companies like Kawasaki, Yamaha, BMW, Ducati, Suzuki, and Honda?
Most of the electric motorcycle companies on our list have a head-start against these gas-powered manufacturing giants.
It goes without saying that some of these brands will become the mainstream brands of the future, taking the places of existing, established manufacturers.
From a motorcycle enthusiast's point of view, there is more to buying a bike than the facts and figures. For most people buying a motorcycle is a decision made by the heart rather than the head.