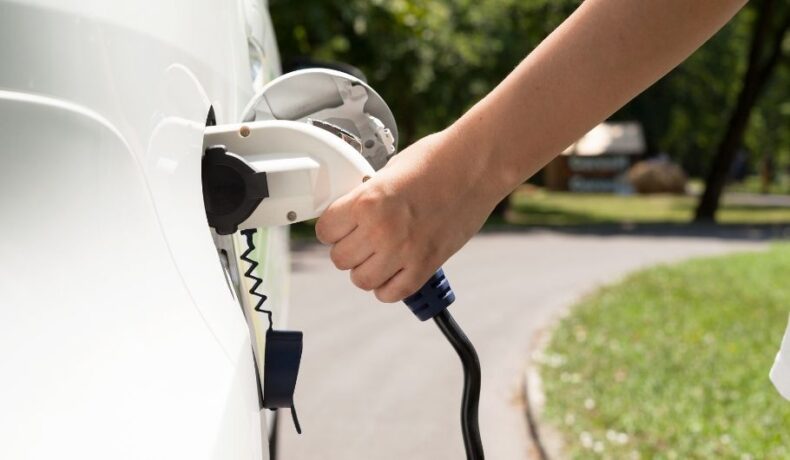 Electric Vehicles (EVs) are the ideal transportation method of the present and future.
EVs are fast, reliable, durable, and they significantly reduce greenhouse emissions and pollution by decreasing the need for fuels in transportation.
This makes them the best option for personal vehicles nowadays.
To fully use your EV, it is important to charge it overnight. Doing this allows you to have the battery at 100% whenever you go to work, on a road trip, or when running an errand.
This is why it is important to have an EV charger installed at home.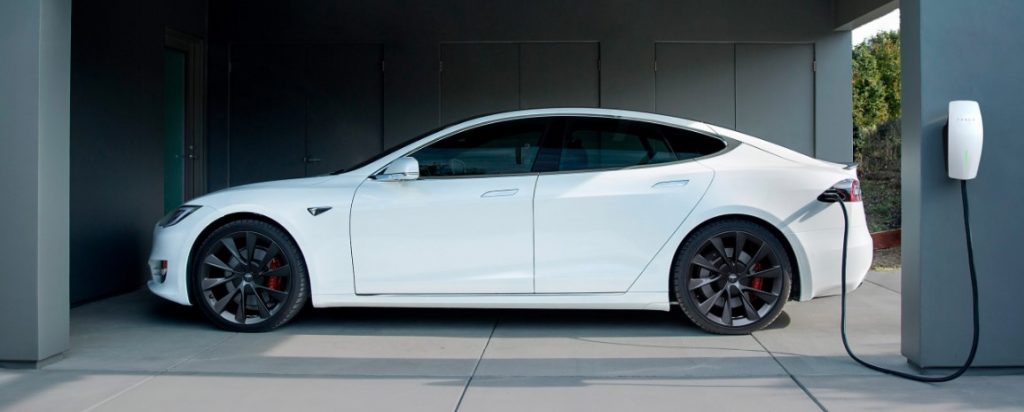 The increasing number of EVs on the market being manufactured by a wide variety of car brands means that there are more available than ever.
In this article, we will cover the basics of installing an EV charger at home. In doing so, we will touch on the cost to install an EV charger, required permits, and charging times, as well as a number of other FAQs.
Foreword
Climatebiz experts design, research, fact-check & edit all work meticulously.
Affiliate Disclaimer
Climatebiz is reader-supported. We may earn an affiliate commission when you buy through links on our site.
---
Can I Install An EV Charger At Home?
Yes, you can easily install an EV charger at home. But beforehand, you must understand the various EV charger levels and how they affect the charging speed for your EV.
Level 1 Chargers
Level 1 chargers are the simplest type of EV chargers and they are usually included with the EV. This charger is 100% compatible with outlets using 120V AC outlets like the ones used in most American homes.
Chargers at this level have a max current output of 12 – 16 amps, allowing you to charge the equivalent of 3 – 5 miles per each charging hour.
Level 2 Chargers
These EV chargers are superior, but they require a 208V – 240V AC input. These are very common in Europe, but they can easily be installed in US homes with access to two electrical phases.
When considering the cost to install this EV charger, you should factor in the price for adding a 208V – 240V dedicated outlet.
These EV chargers can charge up to 12 – 60 miles each hour. This number depends on the power output of the charger.
Level 3 Chargers
Lever 3 chargers are known as DC fast chargers and they are on a whole other level, requiring a 400V or higher voltage input.
EV DC fast chargers can usually charge up to 80% of the battery for an EV in as little as 20 – 30 minutes. This puts them on par with gas stations for EVs.
American homes can install Level 1 and Level 2 EV chargers. Level 1 chargers are a suitable option for charging 100 miles EVs in up to 17 – 20 hours, while a level 2 charger is a better option that can charge the same EVs in as little as 4 – 5 hours.
When installing an EV charger, it is important to hire a certified electrician with experience installing EV chargers – never do the installation by yourself.
---
Cost To Install EV Charger At Home
The EV installation cost may vary depending on the following factors:
Charger level
Power output
Brand/manufacturer
Cost for the certified EV installer
Here are the prices for some of the most outstanding EV chargers available in the market.
Brand
Model
Technical specifications
Cost
Mustart
MT-26A-N1430
– Level 2 charger
– 26 Amp max output
-22 ft. cable
$299.00
ChargePoint
Home Flex Electric Vehicle (EV) Charger
-Level 2 charger
– 50 Amp max output
-Tracking and scheduling with ChargePoint app and Alexa
– 23 ft. cable
$1,228.99
Grizzle
GR1
-Level 2 charger
-40 Amp max output
-24 ft. cable
$459.00
Zencar MEGEAR
DSS-EV-16V-V3
-Level 2 charger
– 16 Amp max output
– 25 ft. cable
$199.00
Morec
Model 2
– Level 2 charger
– 32 Amp max output
– 26 ft. cable
$329.99
LEFANEV
LF-F30
– Level 2 charger
– 32 Amp max output
– 20 ft. cable
$449.00
Table 1. Best EV Chargers Available
The best EV charger for you in this list will depend on the following:
The distance that you usually drive
The time you're able to leave your EV plugged in for
The total capacity of the battery
EV installation cost, and more
For high-capacity EVs requiring a faster charge in little time, you might want to pick the Grizzle or ChargePoint chargers, which have the highest current outputs.
Medium capacity EVs can easily charge with a 32 or 26 amp EV charger and low capacity EVs can use a regular 16 amps EV charger.
The main factor in the cost to install an EV charger is usually the power output or max current of the charger.
16 amps chargers are relatively slow, 32 amps chargers can get your battery charge faster, while 40 – 50 amps chargers will juice up your vehicle in no time, making it ready to go in just a few hours.
---
Do I Need A Permit To Install An EV Charger At Home?
Yes, you generally do require a permit. This might change depending on the city and state that you live in.
A regular electrical permit to install the new outlet designed for the EV charger will be required to install the dedicated outlet for the EV charger. Secure or construction permits are not required.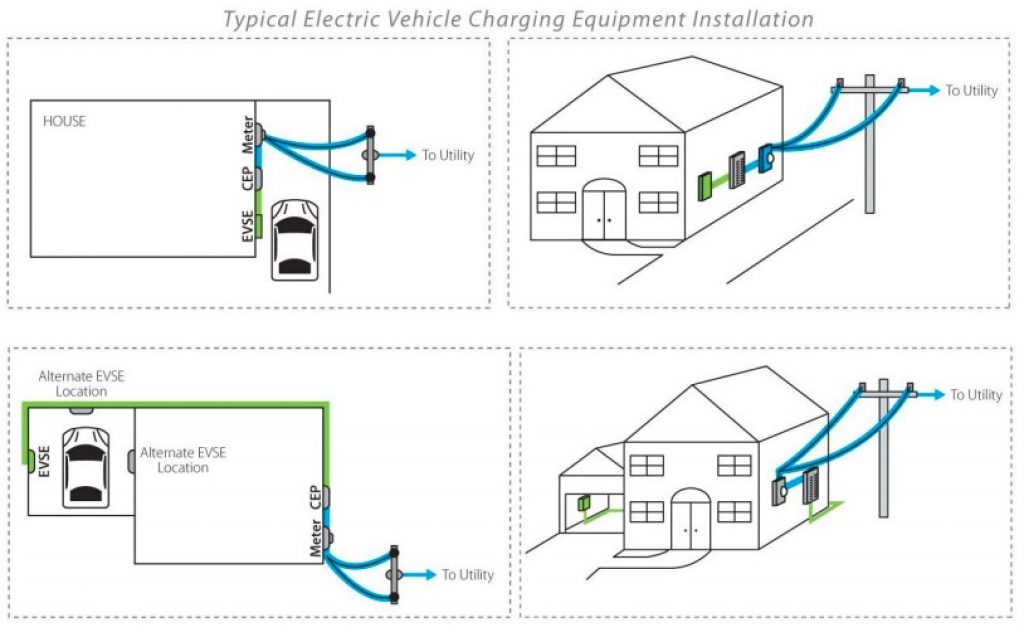 In the figure above you can see typical EV charger installations. These installations ensure the EV is charged without compromising the power stability of the home.
Aside from requiring a permit, the installation has to be performed by a certified electrician with experience in EV charger installations in compliance with US electrical regulations.
Aside from the cost of the charger, you have to add the price for the installation of the dedicated outlet in the EV installation cost.
u003cstrongu003eRead Also:u003c/strongu003e u003ca href=u0022https://climatebiz.com/how-do-tesla-cars-work/u0022 target=u0022_blanku0022 rel=u0022noreferrer noopeneru0022u003eHow Do Tesla Cars Work?u003c/au003e
---
How Long Will An EV Charger Last?
When considering the EV installation cost, it is important to pick a model that is both robust and durable, even if the price is a little higher.
Long-lasting EV chargers will help you avoid having to change the charger every couple of years.
Here are some aspects that might affect the duration of your residential EV charger.
The Lifespan Of The EV Chargers
EV charging technology is quite new and there are not many studies about the durability of these devices, but experts in the industry are estimating EV chargers in service stations to have a 10-year lifespan.
While these are top-quality chargers manufactured with both excellent electrical specifications and durable materials, service stations EV chargers are used daily and degrade faster than residential EV chargers.
Warranty Of The EV Chargers
Another aspect to factor in when considering the lifespan of an EV charger is the warranty.
Some EV chargers like the ChargePoint model usually have a standard 1-year warranty, but the company does give you the choice to pick a more comprehensive, 5-year warranty.
It is recommended that you go for a longer warranty. This means that with any malfunction, your charging device will be covered by the manufacturer.
IP Index Of The EV Chargers
Aside from the materials and the warranty of the EV charger, you should consider ingress protection (IP). This defines the type of protection against solid objects and liquids for the charger. EV chargers like the Mustart and Grizzle, have an IP67. Morec and LEFANEV have an IP66, while the Zencar EV charger has an IP55 ingress protection level.
This means that all chargers are fully protected against dust particles except for the Zencar model.
For liquids, all EV chargers are protected against water particles at different pressures.
---
Things To Consider Before Installing An EV Charger
Before you can gauge the EV installation cost, you need to consider your EV charger, the EV, and the electrical installation at your home.
Do You Have A Dedicated Outlet With The Proper Wiring?
The main reason that you have to hire an electrician with certified EV charging installation experience, is because of the amp demand of the EV charger.
Regular outlets usually don't have the proper wiring or have other devices connected in the circuit. This makes them a poor fit for EV chargers.
These chargers usually require a dedicated outlet with the proper wiring to work without fire hazards.
What Is The Whole Cost To Install An EV Charger?
As you can see in the EV installation cost section, level 2 chargers are found in a price range of $200.00 – $1,300.00.
When calculating the whole EV installation cost, you should consider the permit cost, the hourly price for hiring an electrician, and the components for the installation.
Aside from the price of the charger, you should consider an additional amount ranging from $300 – $500 when calculating the cost to install your EV charger.
What Is The Power Rating And Connector Type Of The EV Charger ?
You should consider the power rating of your EV charger when wiring the dedicated outlet. This is because the wiring should withstand the current going through the circuit without overheating.
You should also consider the connector type included with the charger and if necessary, the compatibility of the charger with the right plug for your EV.