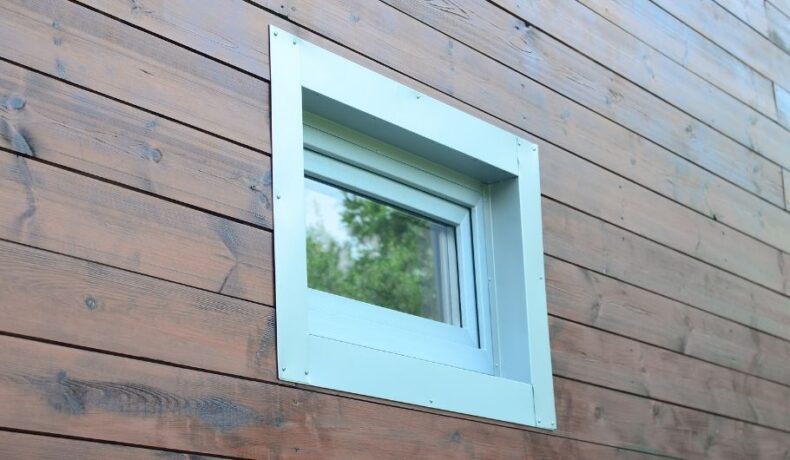 Passive house windows are an intrinsic part of the passive house concept. Therefore, it stands to reason that those of you out there looking to invest in these housing components may want the best passive house windows available.
After all, these windows aren't cheap, and you're going to want your money's worth.
But what are the best passive house windows available on the market? Is there even such a thing, and if so where do you go about sourcing them?
If you're in the market for these energy-efficient windows, then you've come to the right place!
Foreword
Climatebiz experts design, research, fact-check & edit all work meticulously.
Affiliate Disclaimer
Climatebiz is reader-supported. We may earn an affiliate commission when you buy through links on our site.
---
5 Best Passive House Windows
Neuffer Ideal Twinset 8000S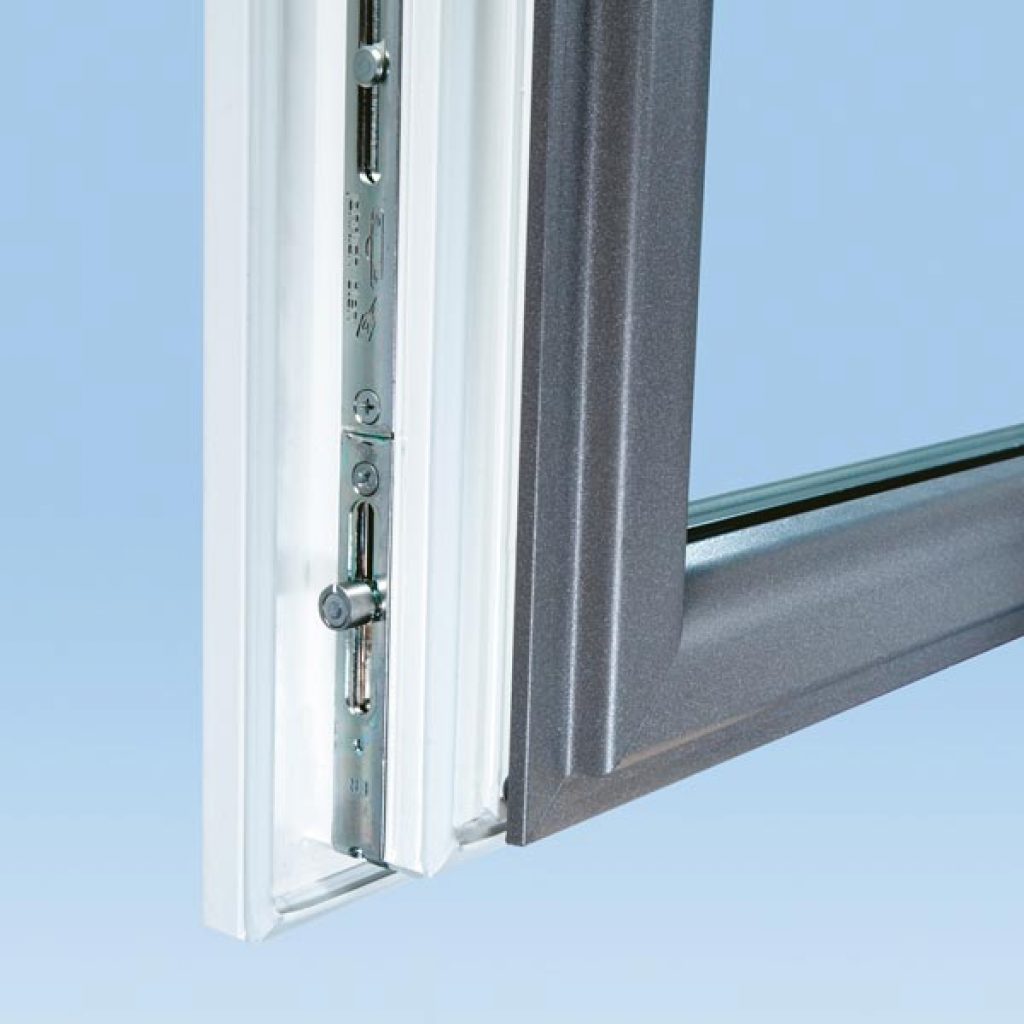 The TwinSet 8000s from Neugger offers some of the best insulation values today. That, coupled with a design that is both attractive and modern, makes this window a strong first entry to our list.
The combination of aluminum cladding, advanced uPVC frame, and German fittings work together to create a high-performance window that will undoubtedly add to your home for years to come.
Finally, its 6 internal chambers, multiple sealing levels, and aluminum shell allow U-values down to 0.80. As such it meets passive house standards.
Alpen's Zenith Series ZR-10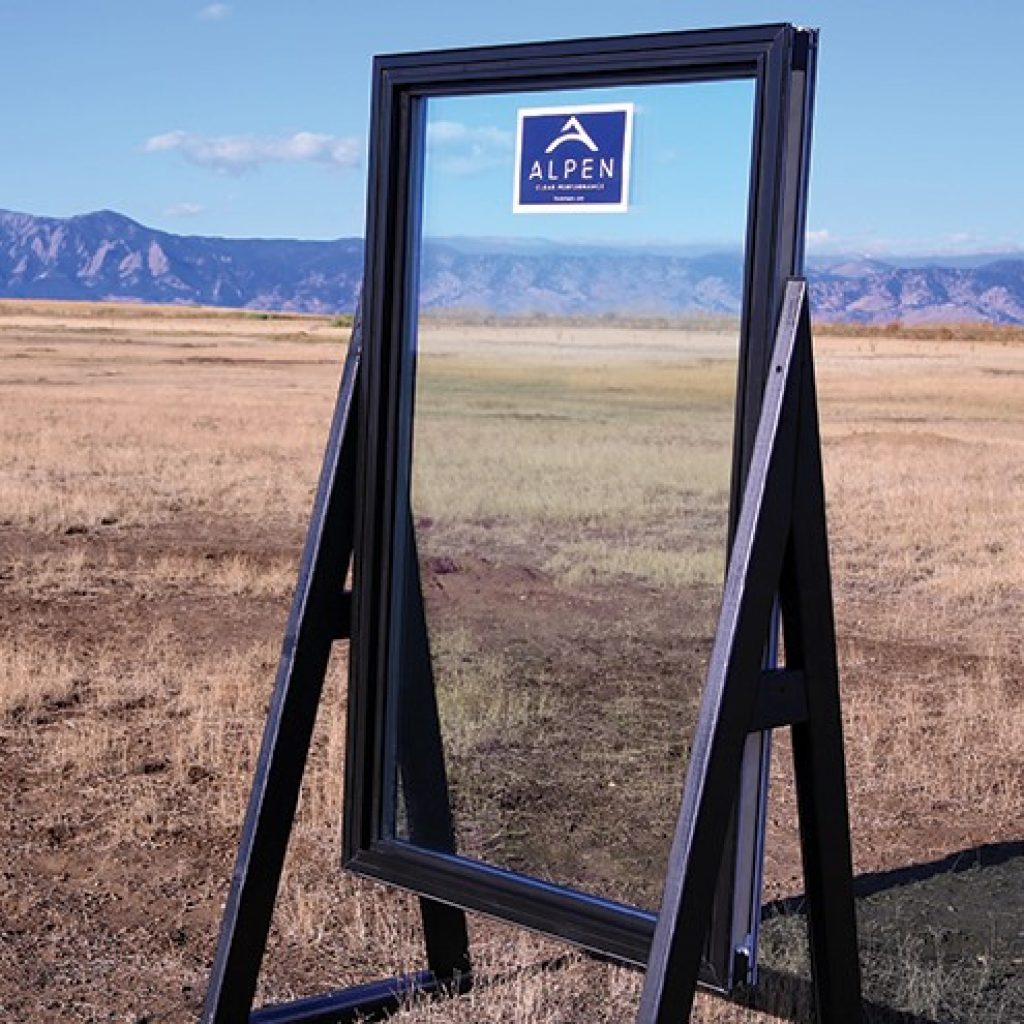 This NFRC-certified window by Alpen is the only commercially available 0.10 U-factor window available throughout North America.
This makes it one of the best passive house windows out on the market.
The window comes with the following:
Super-insulated energy efficient pultruded fiberglass frames.
Double film, triple chamber insulated glass assemblies featuring four independent low-e surfaces.
High-performance spacers and high-performance inert gas fill.
99.5 % UV protection.
Kohltech Supreme Casement Window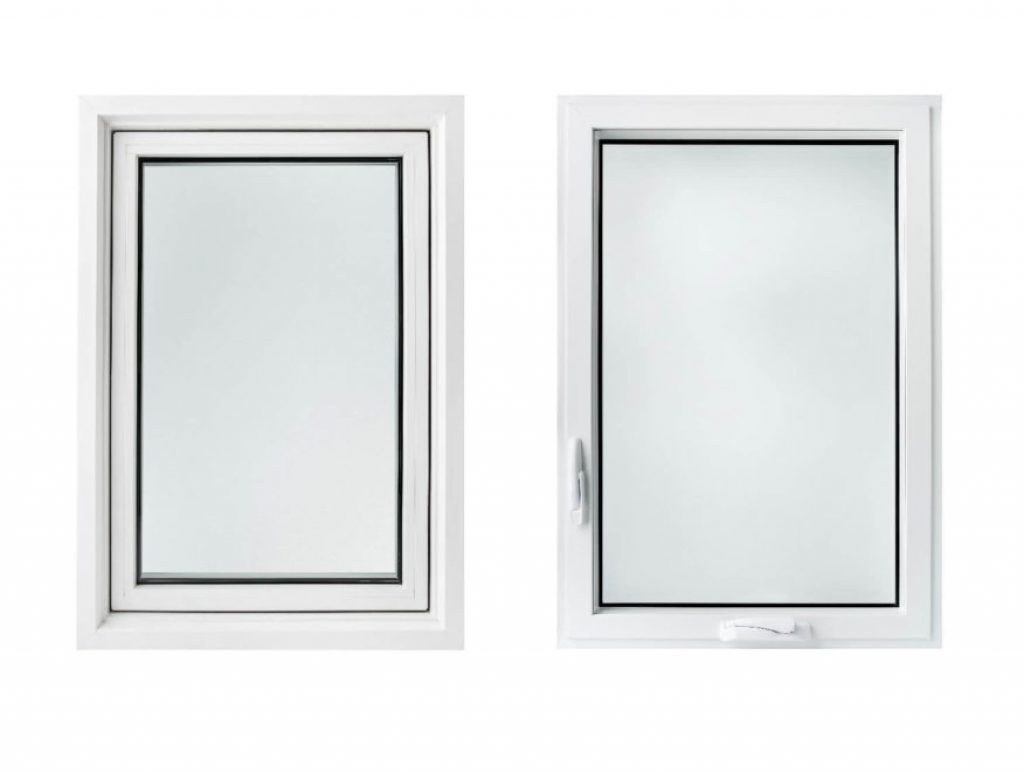 Kohltech's Supreme Casement windows provide a touch of class to your home while being both a durable and high-performing passive house window.
The casement window offers a great blend of beauty, utility, and efficiency.
With standard features like triple weather-stripping, a concealed energy-efficient drain hole, and standard warm edge spacer,
Pella® 250 Series Vinyl Awning Window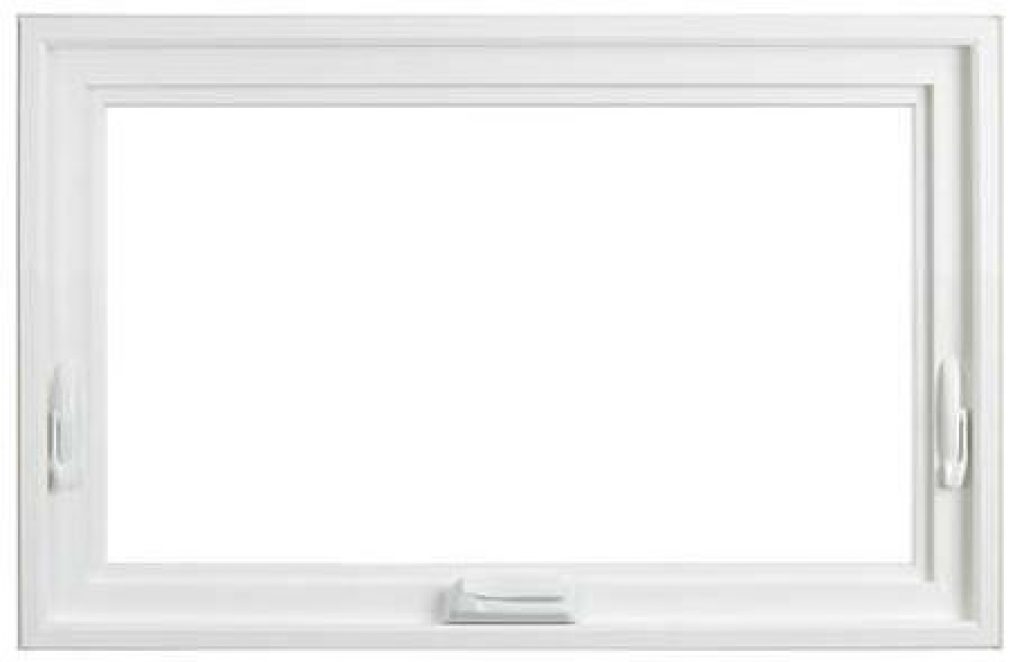 Looking to add some character to your passive household? Then Pella's energy-efficient, 250 Series vinyl awning windows will be right up your alley.
Featuring multi-chambered frames that are 52% stronger than ordinary vinyl, these awning windows provide ample ventilation in a long-lasting, beautiful design.
Pella® Impervia® Fiberglass Awning Window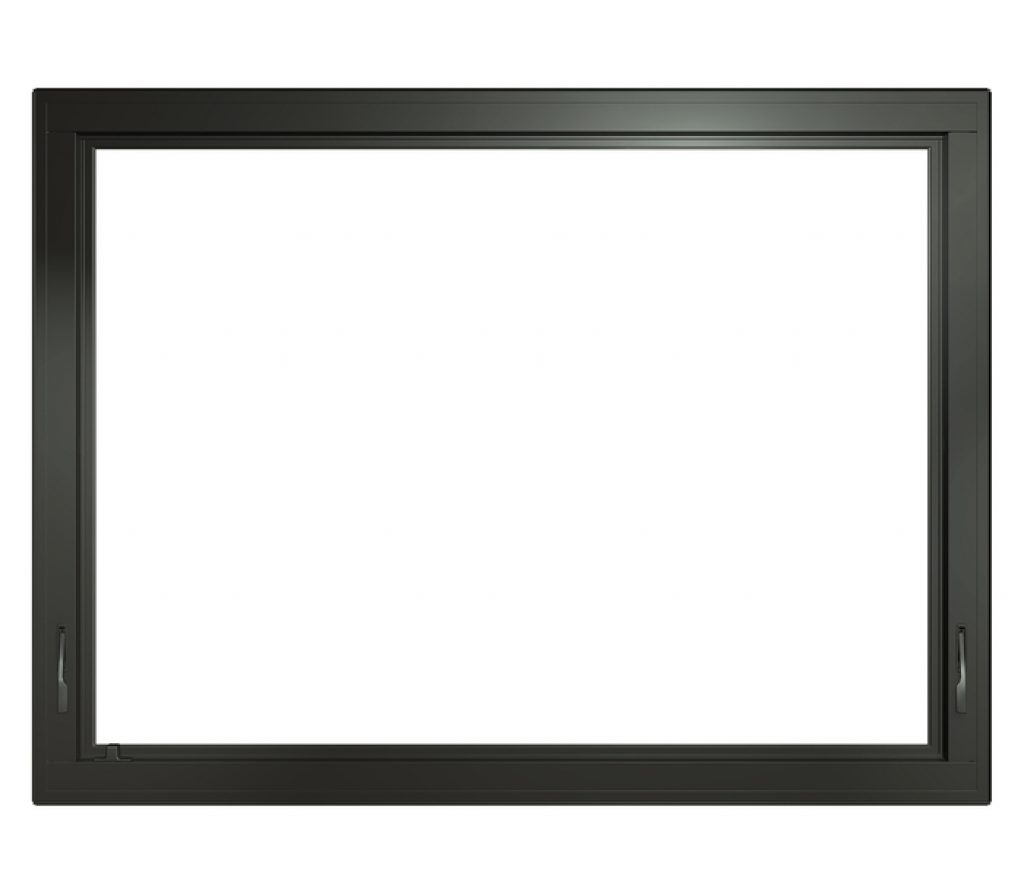 Last but not least on our list, the Pella Impervia fiberglass awning windows from Pella. are engineered for lasting durability.
These durable passive house windows are made from a fiberglass material that is both rot and corrosion-resistant.
Hinged at the top and venting open at the bottom, these awning windows are available with the Easy-Slide Operator hardware.
---
---
Which Passive House Window Is Best For You?
Before we answer this question, we need to mention the following:
There isn't a "best" passive house window. Why? Because the type of window that your house requires is circumstantial – it depends on a number of factors, such as your budget, aesthetics, and the climate of your area (to name a few).
Because of the above, it'd be impossible for us to outright tell you which window is best for you.
What we can do, however, is arm you with some knowledge that'll allow you to make a more informed decision when looking for a passive house window that is most suited to your household.
So on that note, let's have a look at some of the criteria that'll help you figure out which passive house window is best for you.
Energy Star Certified
First and foremost, you're going to want to purchase a window with components that allow for it to meet the criteria set out by Energy Star such as the U-Factor and Solar Heat Gain Coefficient values.
If you want to know more about these and other criteria that make up a passive house window, click here.
Window Frame Material Options
The best passive house windows for your property will be made out of high-quality, structurally sound material.
But there are a number of materials out there to choose from, each of which differs in terms of their insulation and performance levels.
Whatever material you end up choosing, you need to make sure that it's durable enough to handle changing temperatures and pressure.
The following are examples of materials used in passive house windows, along with their pros and cons:
Wood Frame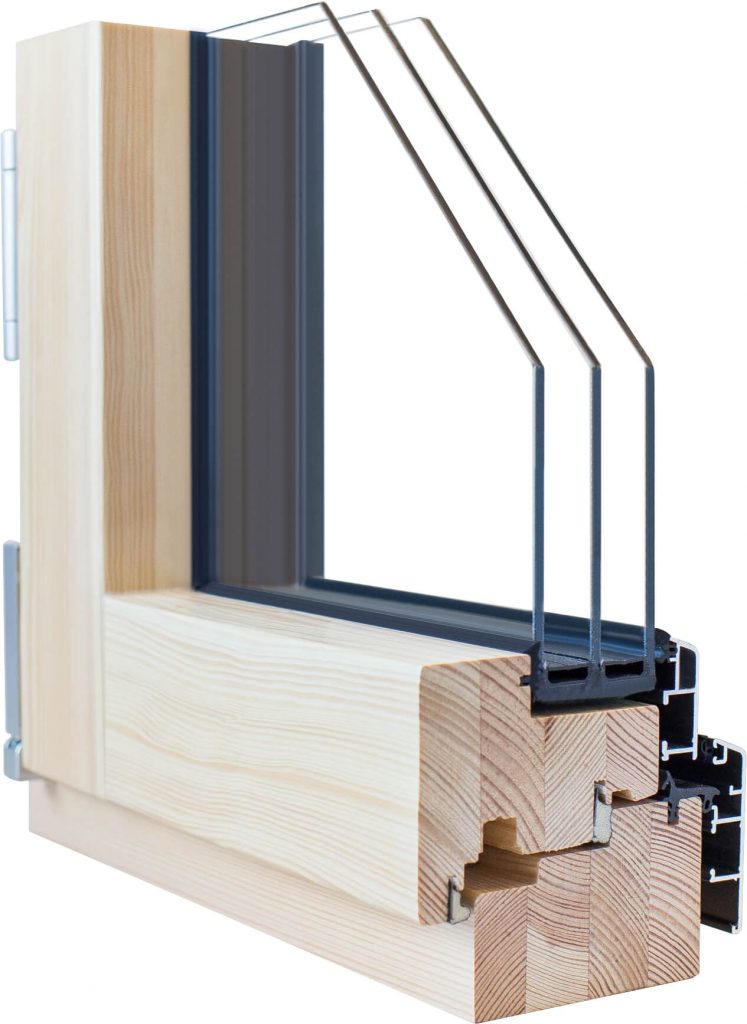 Pros
It's a natural and renewable material.
Wood is versatile – it can be painted and finished in a number of ways to suit the aesthetics of your house.
Solid level of insulation
Cons
Requires more maintenance than other types of frame material.
Unlike other frames, wood is susceptible to insect and moisture-related damage.
Aluminum/Metal Frame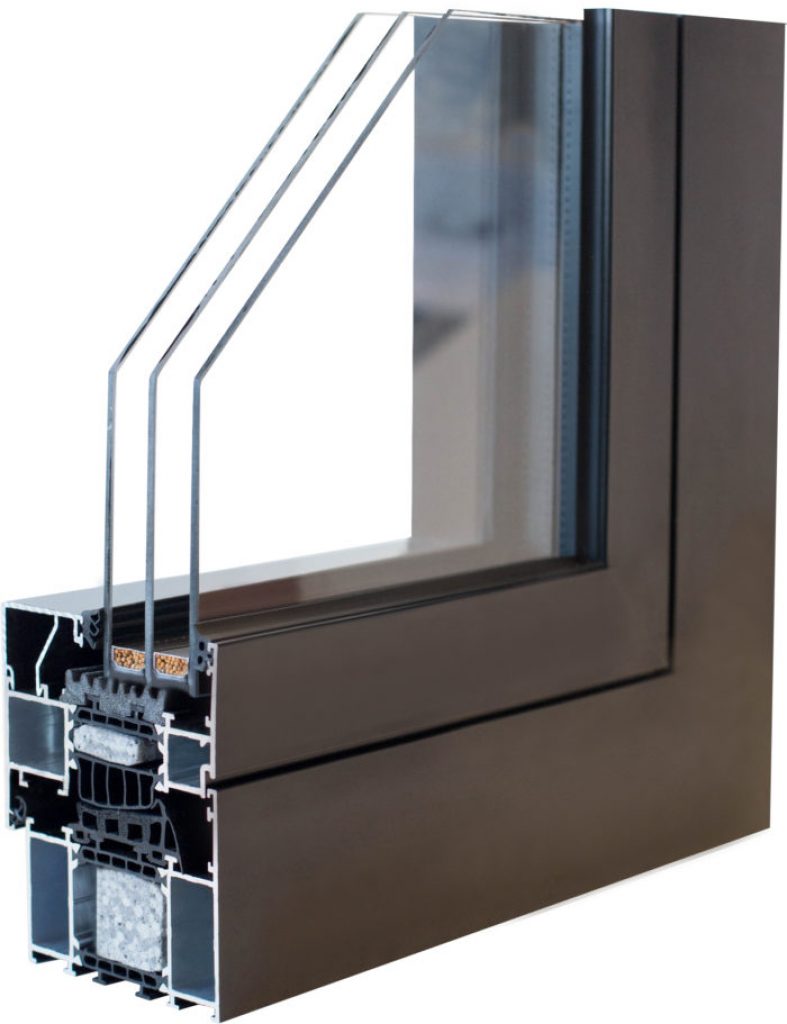 Pros
Requires very little in the way of maintenance.
A very durable and sturdy material.
Cons
They conduct heat very quickly. As such, they aren't the best material for insulation. This can however be offset by the use of thermal breaks.
These frames can be prone to water leakage at the joints at corners.
Vinyl / uPVC (polyvinyl chloride) Frame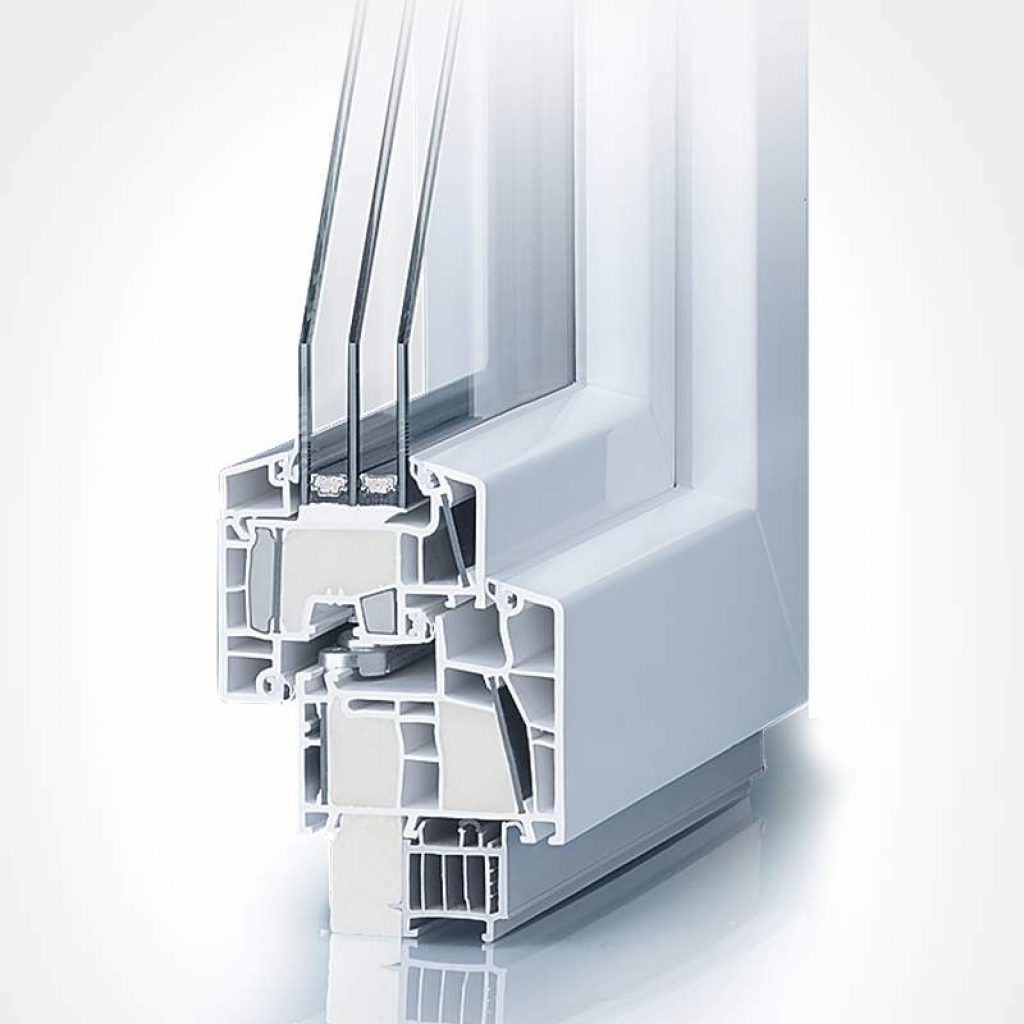 Pros
Very resistant to corrosion, moisture, and insects.
Doesn't require too much in the way of maintenance.
Reasonably priced.
Hollow cavities can be filled with thermal insulation.
Cons
Too much heat can negatively affect the frames.
The design can appear rather bland, even cheap to some.
Not very impact-resistant -if you live in an area with high winds or hail, look for an alternative.
Fiberglass Frame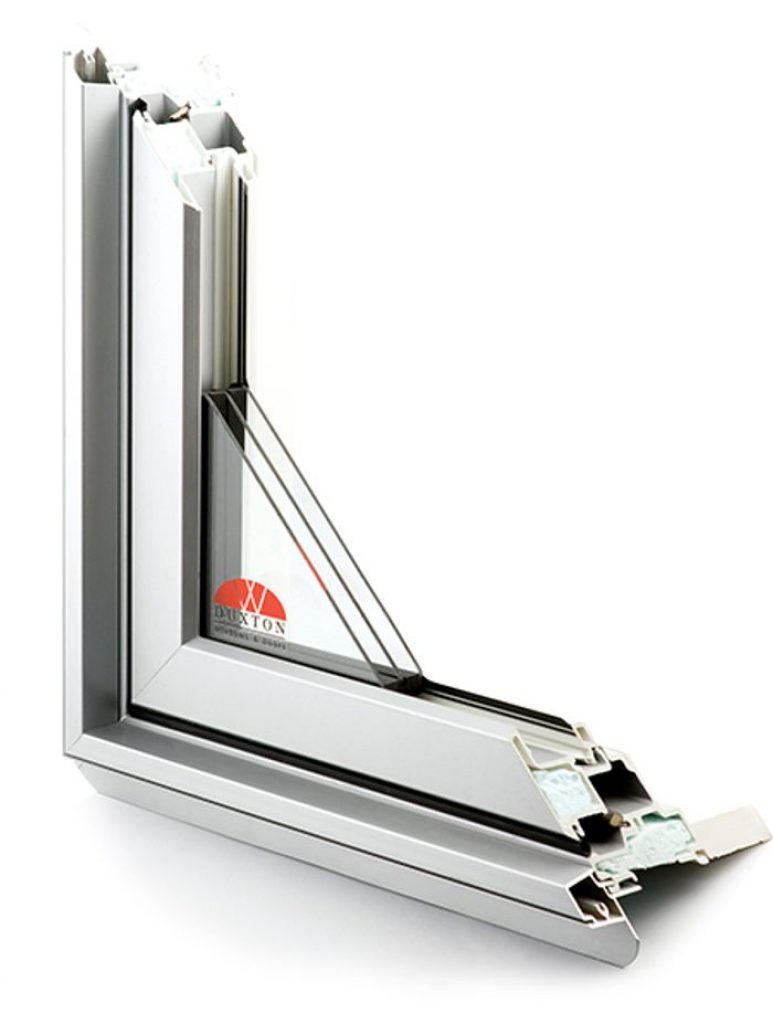 Pros
These frames are both durable and lightweight.
They offer a high level of insulation
Very good resistance to changing temperatures, so you don't need to be concerned with expansion and contraction issues.
They can be made in a variety of colors, making them versatile.
Cons
This material can be very pricey, so if you're on a tight budget, you best look for an alternative.
Wood/Aluminum faced hybrid windows: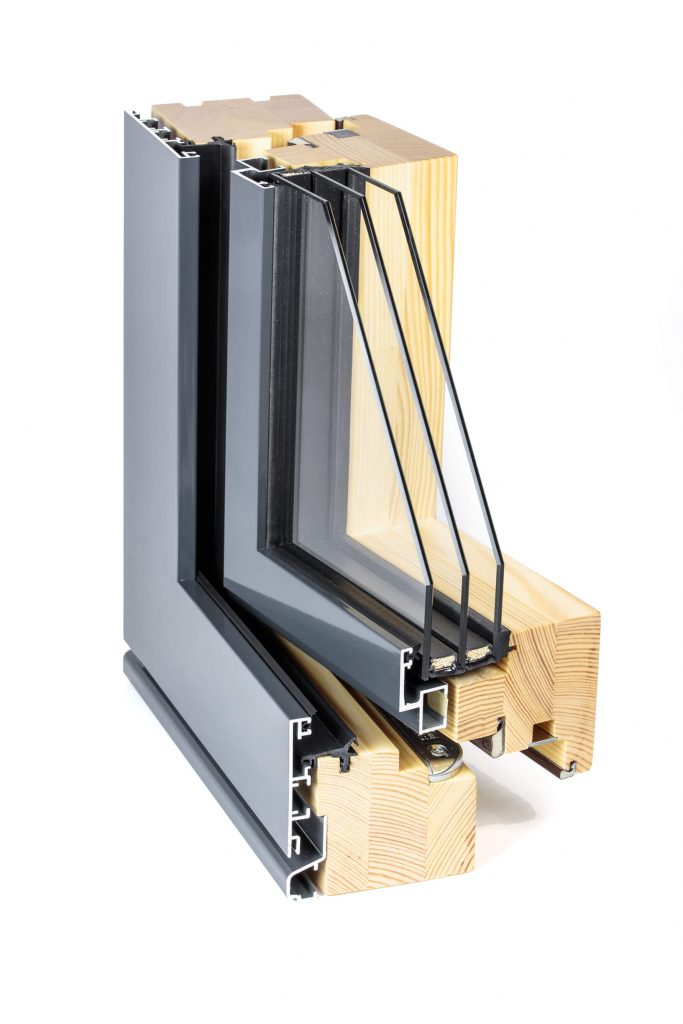 Pros
Provides the look and feel of traditional wood windows.
The strength and stability of wood with the rot-resistance and low maintenance requirements of vinyl and aluminum.
Can come in a variety of styles.
Cons
These windows can be very pricey, eg., they cost a fair bit more than their vinyl counterparts.
Structural Design Options
Is the design of your window important to you? Well, it should be.
The best passive house window for your home will have a design that suits both your needs and the aesthetics of your household.
Operational windows (windows that you're able to open) work in a variety of ways.
Here are some examples:
Casement
Awning
Sliders
Tilt & Turn
Single Hung
Double Hung
Casement & Awning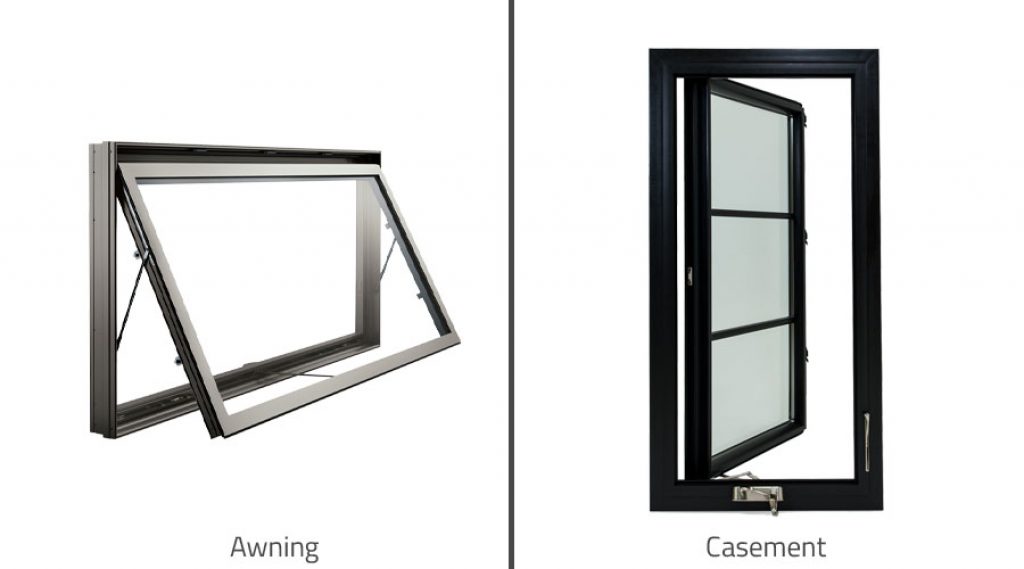 Also known as "crank" windows, both of these window types make use of a cranking mechanism to open.
Casement windows have a hinge at the side of their structure and open outward, to the left or to the right. This design suits an opening where the height is greater than the width of the space.
Awning windows, on the other hand, have a hinge at the top of their structure. As such, you will use these for openings where the width is greater than the height of the space.
Whichever style you feel suits your home best, both of these windows will provide you with a tighter, well-insulated seal due to their locking mechanism.
Sliders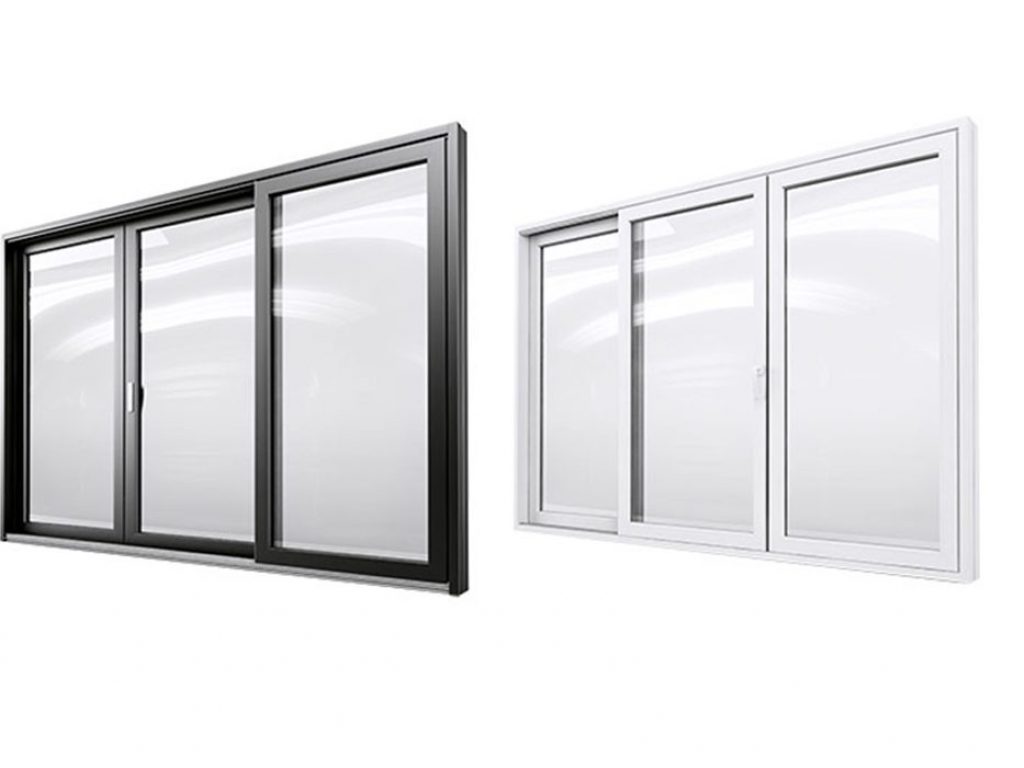 This type of window relies on a horizontal design with sashes that slide back and forth rather than up and down like more traditional windows. If you were to turn this design on to its side, it'd look very similar in nature to a double-hung window.
Tilt & Turn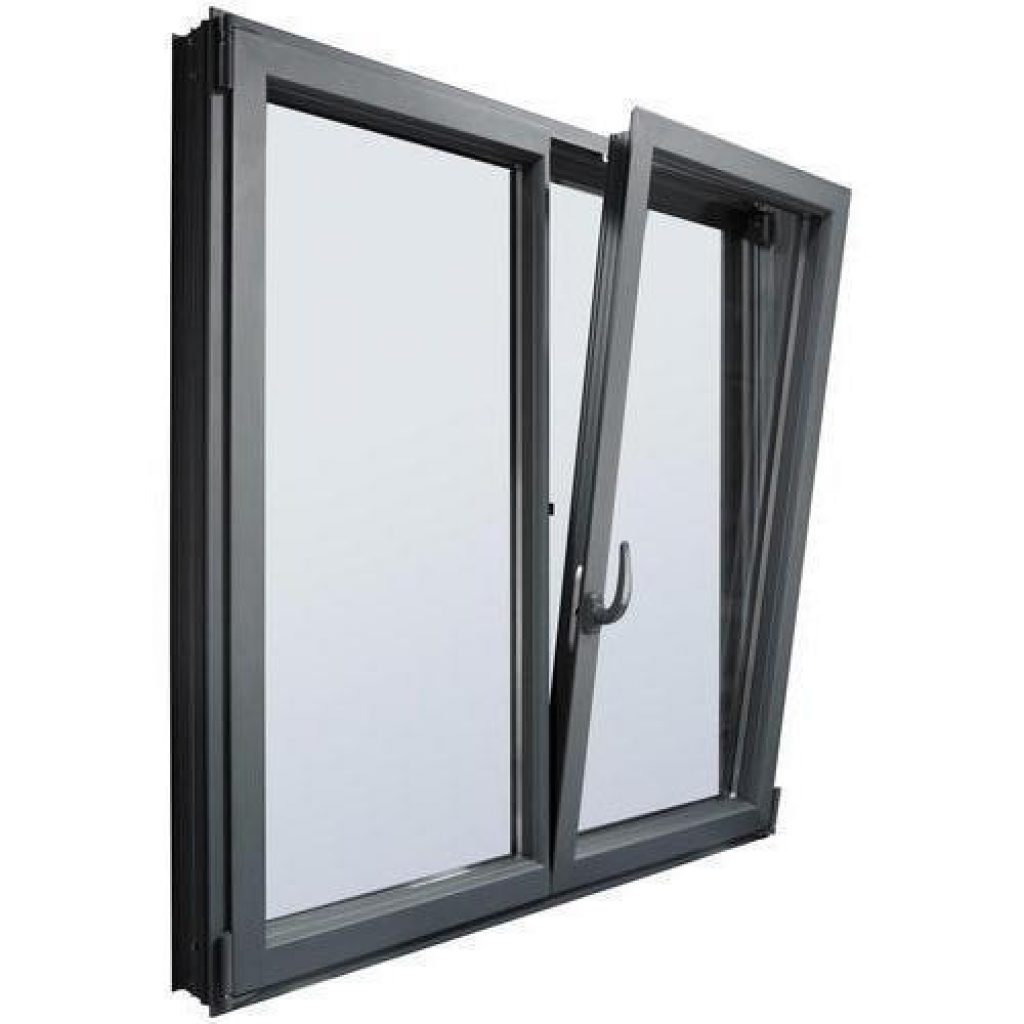 A tilt and turn window is a functional European-style window design.
You can tilt these windows inwards by pivoting on the bottom hinges or fully swing them in like a door. However, instead of you having to use a crank-style casement system, you make use of a rotating hinge system that you can operate by a single turn of the accompanying handle.
One turn can open the window in either of the 2 ways.
Single Hung & Double Hung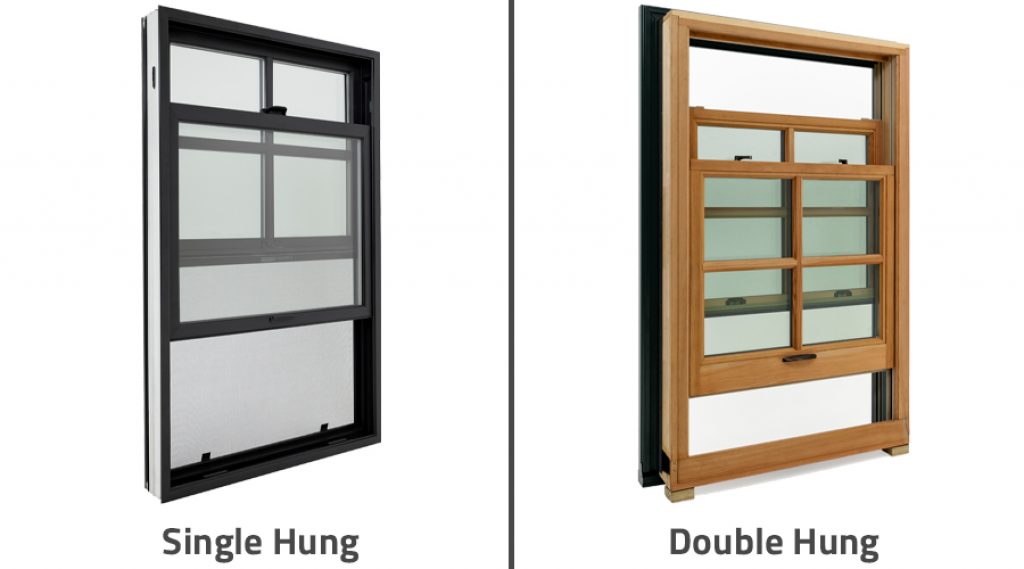 The difference between these windows lies in the number of sashes that are able to move.
A single-hung window has one sash that is movable and one that isn't, whereas a double-hung window is made up of two sashes. You're able to move both which allows for increased air ventilation.
---
Final Thoughts
We know that there are manufacturers out there – Alpen and Neuffer, to name a few – that undoubtedly make quality windows that meet passive house performance standards.
But are they the best?
Truthfully, there isn't a definitive answer to this question because your needs ultimately determine the value of the window that you choose for your passive house project.
Material & design choice, orientation, the installation process – these factors, combined with the technical specifications of the window's components all contribute towards a high-performing window, but in the end, it is you, the consumer who has the final say.