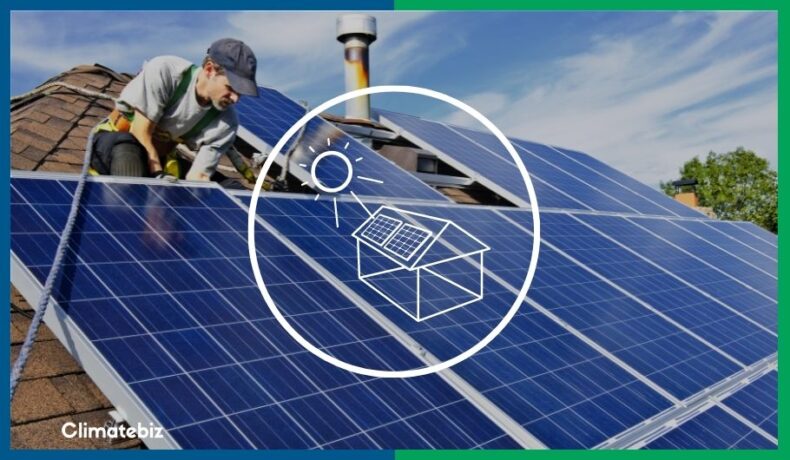 Solar panel installation cost — this subject is an absolute must for those of you looking to become the proud new owner of a residential solar system, and for good reason too.
These systems are wonderful, efficient examples of green technology, but they don't come cheap — a smaller, residential 2kW system comes in at an average price of $4351 (after tax incentives).
What's more, there are a number of factors that influence the cost of installing a PV system. Being aware of these factors will assist you in your search for the right system at the right price.
In this article, we discuss these factors in greater depth. Additionally, we provide you with the average solar panel installation cost, by state (for those of you in the U.S).
Foreword
Climatebiz experts design, research, fact-check & edit all work meticulously.
Affiliate Disclaimer
Climatebiz is reader-supported. We may earn an affiliate commission when you buy through links on our site.
---
How Much Do Solar Panels Cost To Install?
The Solar Energy Industries Association solar market report (Q2, 2021) found that the average cost of a residential solar system in the U.S was $2.94 per watt. Based on this average, the cost of solar panel installation after deducting the federal tax credit (26%) ranges from $4,351 (2kW system) to $21,756 (10 kW system).
Related Reading: Solar Battery Cost (A complete breakdown)
---
Average Solar Panel Installation Cost By State
Below you'll find a table detailing the average solar panel installation cost in each state, throughout the U.S:
State
(USA)
Average Cost Per Watt
6kW System
Average Solar Panel Cost:
6kW System
(Before Tax Credit)
Average Solar Panel Cost:
6kW System
(After 26% Tax Credit)
Alabama
$2.45
$14,700
$10,878
Alaska
$2.41
$14,460
$10,700
Arizona
$2.61
$15,660
$11,588
Arkansas
$2.54
$15,240
$11,277
California
$2.73
$16,380
$12,121
Colorado
$2.69
$16,140
$11,943
Connecticut
$2.80
$16,800
$12,432
Delaware
$2.58
$15,480
$11,455
Washington, DC
$3.16
$18,960
$14,030
Florida
$2.53
$15,180
$11,233
Georgia
$2.55
$15,300
$11,322
Hawaii
$2.67
$16,020
$11,854
Idaho
$2.60
$15,600
$11,544
Illinois
$2.73
$16,380
$12,121
Indiana
$2.68
$16,080
$11,899
Iowa
$2.77
$16,620
$12,298
Kansas
$2.59
$15,540
$11,499
Kentucky
$2.34
$14,040
$10,389
Louisiana
$2.57
$15,420
$11,410
Maine
$2.83
$16,980
$12,565
Maryland
$2.77
$16,620
$12,298
Massachusetts
$2.94
$17,640
$13,053
Michigan
$2.81
$16,860
$12,476
Minnesota
$2.84
$17,040
$12,609
Mississippi
$2.64
$15,840
$11,721
Missouri
$2.59
$15,540
$11,499
Montana
$2.54
$15,240
$11,277
Nebraska
$2.83
$16,980
$12,565
Nevada
$2.52
$15,120
$11,188
New Hampshire
$2.91
$17,460
$12,920
New Jersey
$2.77
$16,620
$12,298
New Mexico
$2.68
$16,080
$11,899
New York
$2.95
$17,700
$13,098
North Carolina
$2.54
$15,240
$11,277
North Dakota
$2.42
$14,520
$10,744
Ohio
$2.56
$15,360
$11,366
Oklahoma
$2.62
$15,720
$11,632
Oregon
$2.60
$15,600
$11,544
Pennsylvania
$2.55
$15,300
$11,322
Rhode Island
$2.84
$17,040
$12,609
South Carolina
$2.72
$16,320
$12,076
South Dakota
$2.39
$14,340
$10,611
Tennessee
$2.49
$14,940
$11,055
Texas
$2.69
$16,140
$11,942
Utah
$2.68
$16,080
$11,899
Vermont
$2.87
$17,220
$12,742
Virginia
$2.75
$16,500
$12,210
Washington
$2.69
$16,140
$11,943
West Virginia
$2.64
$15,840
$11,721
Wisconsin
$2.60
$15,600
$11,544
Wyoming
$2.57
$15,420
$11,410
---
What Factors Contribute To Higher Installation Costs?
The following factors contribute to higher installation costs:
Solar system size
Geographical location
Labor
Roof type
Panel manufacturer/quality
Permit and interconnection requirements
---
Solar System Size
Solar batteries, inverters, and panels — the bigger they are, the more expensive they'll be. With that in mind, a larger and more complex solar system (and its accompanying installation process) will be a lot more pricey, at least initially.
You see, there is a bit more to consider than just upfront cost; you also need to be mindful of a system's cost per watt ($/W).
What Is Cost Per Watt & Why Is It Important?
Cost per watt is a metric that helps you compare one solar system's value to another. For example, imagine you're considering two different system sizes — a 5kW ($14,330) and an 8kW ($22,039) system.
It's evident that the larger system is more expensive, but the 8kW system has a lower cost per watt ($2.75) than the 5kW system ($2.86). This effectively means that you're getting more 'bang for your buck.'
How To Calculate ($/W)
So how did we get to those numbers?
To calculate a system's ($/W), take the total out-of-pocket cost of the system and divide it by the system's wattage capacity. For example, an 8kW system with a cost of $22,039 would look like this:
$22,039 ÷ 8000 = $2.75
---
Geographical Location
Your geographical location does have an effect on solar panel installation cost — fortunately enough, it isn't too significant.
For those of you living in the U.S, you'll notice that your state is the most influential factor in this regard. If you're a U.S resident, refer to our table in the previous section to see your state's $/W.
It's important to note that the difference in system sizes, weather patterns, and state-specific incentives influence these price variations.
Naturally, larger systems tend to be present in states with lower pricing. The same can be said for homeowners who live in warmer, sunnier states (Florida, Arizona) — they rely more on cooling systems which increases their monthly electricity bill
What Does This All Mean?
Simply put, the larger the system, the less solar installers charge per watt (recall our discussion on $/W). This ultimately results in warmer states having a lower $/W and colder states having a higher $/W.
---
Labor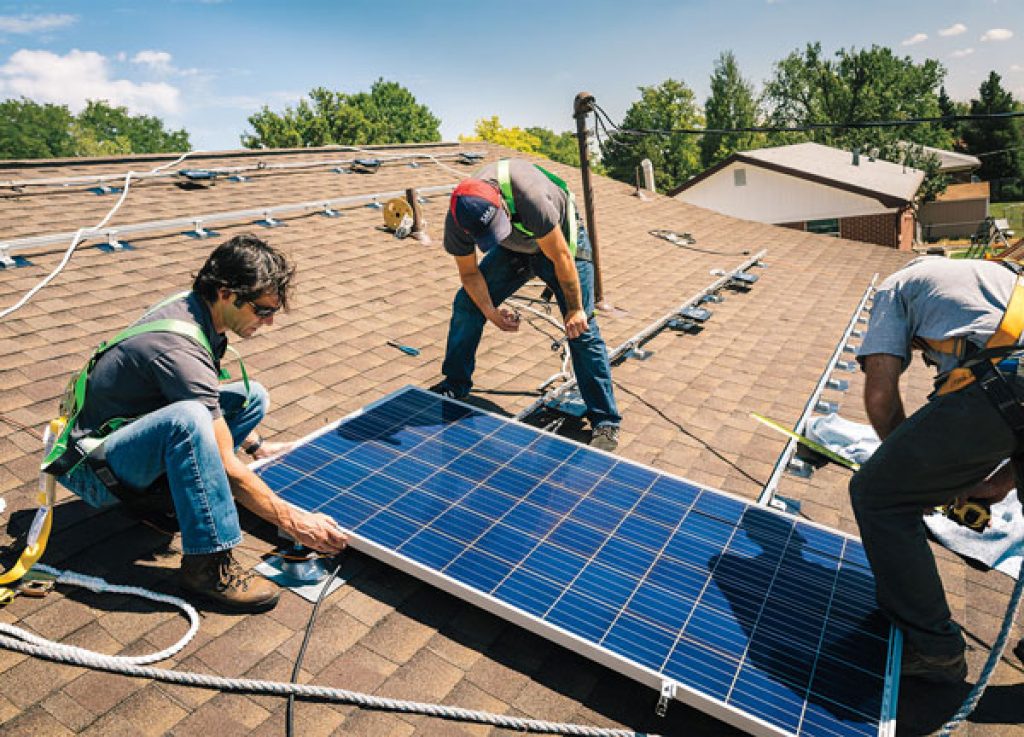 All it takes is a couple of quotes from different solar installation companies to notice how wide the price gap can be.
The amounts that these companies charge for their labor can depend on:
The quality of their service
Their warranties
The complexity of your system's installation process
Their reputation
Their overheads
For instance, a company with a great reputation that offers comprehensive warranty plans will be more expensive.
---
Roof Type
Your roof and solar panels' orientation significantly influence their efficiency and, ultimately, their output.
If you live in the Northern Hemisphere, you'll want your solar array to face south — this will allow your panels to receive the highest quality and quantity of sunlight possible.
Why Does Any Of This Matter?
Installing solar panels on a simple, south-facing roof will be far easier than installing them on a roof with multiple levels and objects that'll block out the sun.
The latter will result in an installation process that'll be more lengthy and therefore more costly.
---
Panel Manufacturer/Quality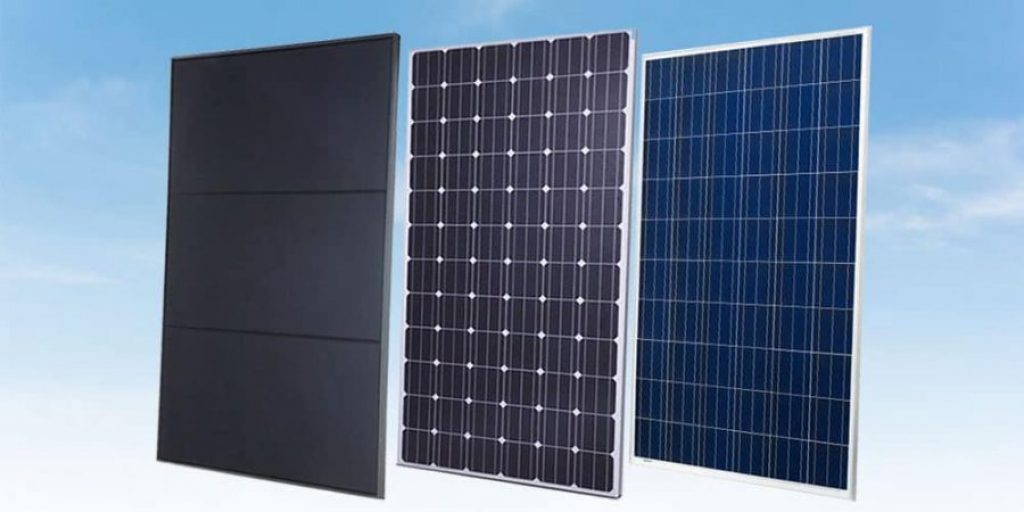 Do you care about buying from a well-known brand/manufacturer or are you not too picky?
Would you prefer a monocrystalline, polycrystalline or thin-film panel?
Are you looking to purchase smaller 100W panels or larger 400W panels?
Your answers to these questions will greatly influence your solar system's installation cost.
---
Permit And Interconnection Requirements
Sure, equipment and labor costs make up a substantial portion of your solar panel installation cost, but you can't forget about permit and interconnection fees.
More often than not, you'll have to obtain several solar permit documents and pay a fee to connect your system to the grid (interconnection).
Related Reading: How Much Does A Tesla Powerwall Cost? (Value Guide)
---
How To Lower Solar Panel Installation Cost?
SolarApp+
Fortunately, moves are being made to streamline and reduce the cost of the permitting and interconnection process.
SolarApp+, led by the National Renewable Energy Laboratory (NREL), is "a collaborative effort to foster rooftop solar adoption by making it easier for local governments to quickly and safely approve installation projects."
It aims to:
Reduces install times
Reduce project cancellations
Expand access to renewable energy
---
State Incentives
The federal and state governments have established incentive programs to encourage homeowners to use solar energy.
As of 2022, there's a 26% federal solar tax credit (Investment Tax Credit) in place for homeowners who install residential solar panels between 2020 and 2022. This incentive will be reduced to 22% in 2023. There is uncertainty as to what will happen with the incentives after that.
Incentives available in the U.S differ across the various states. If you'd like to learn more about your state's incentives, check out the DSIRE database.
Related Reading: How Much Do RV Solar Panels Cost?
---
Final Thoughts
Solar panel installation certainly doesn't come cheap. Yes, we know, we've said this ad nauseam, but it's true.
Thankfully, state tax incentives and helpful programs like SolarApp+ are in place to reduce costs and streamline the installation process.
Whatever the case may be, if you're adamant about acquiring your very own PV system, don't let anything get in your way. They're well worth the effort!