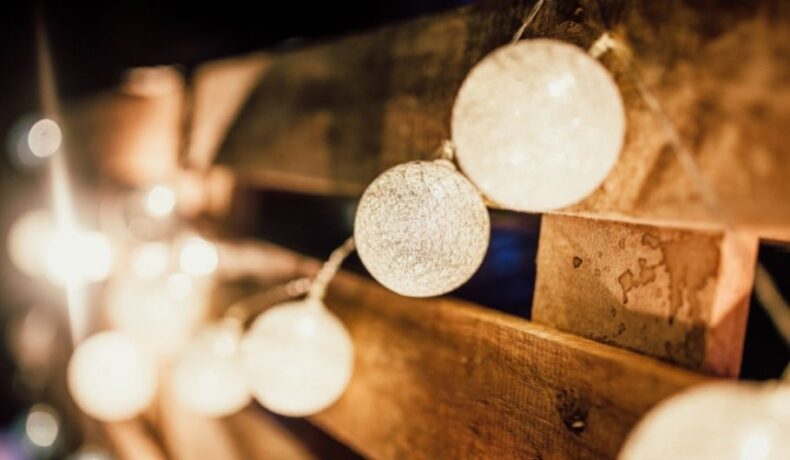 Solar lighting has improved by leaps and bounds over the past few years. It stands to reason then why more and more people are turning to solar fence lights for their outdoor lighting needs.
Whether you're looking to beef up the security of your home, liven up the place, or simply increase visibility throughout your outdoor areas, these lights can do it all.
But figuring out the best from the rest can be tough and even tedious at the best of times, so we've decided to do the hard work for you.
Here are the 7 best solar fence lights on the market:
Sunface solar lights
TIJNN solar lights
Greluna solar lights
OTHWAY solar lights
Sezac solar lights
ZOOKKI solar lights
JSOT solar lights
In this article, we'll review each of these fantastic options to speed up the purchasing process for you.
---
7 Best Solar Fence Lights
First up, we have a set of solar fence lights from Sunface. Their structure combines optical refraction with a clean and minimalistic design.
These lights will give you three interchangeable lighting modes to choose from, making them suited to a variety of settings.
Additionally, they have built-in solar panels made out of polycrystalline that have a 19.5% efficiency.
Weatherproof and waterproof, these lights can withstand heavy wind, snow, and rain. That, in combination with their high quality ABS plastic build, makes them very durable.
Tech Specs:
Key Features:
3 Light modes – These fence lights come with three interchangeable light modes – warm white, changing color, and amber light mode.
High-Efficiency Solar Panel – These light come with high-efficiency solar panels integrated into their design. This means that they can power themselves by converting sunlight into electricity. The polycrystalline solar panels convert up to 19.5% of the sunlight into electrical energy, ensuring long lasting standby time.
Pros & Cons:
---
These very affordable lights from TIJNN are a perfect option to light up your fencing.
Their product comes in sets of 6 and has two lighting modes – warm white and 7-color changing mode.
The polycrystalline solar panels integrated into these lights mean that they charge quicker than other products. A mere 4 to 5 hours of sunlight exposure provides 10 hours of continuous nighttime light.
In terms of durability, these TIJNN lights are equipped with IP65 technology, making them weather resistant.
A 12-month warranty and 60-day money-back guarantee is a great finishing touch to what is a fantastic solar fence lighting option.
Tech Specs:
Key Features:
High Conversion Rate – These solar panels have larger than usual solar panels made out of polycrystalline, resulting in a faster charging time. A mere 4-5 hours of sunshine provides 10 hours of light at night.
Comprehensive Warranty – 12-month warranty and 60 days money-back. If you are not satisfied with the product, TIJNN promises to resolve the issue within 1 business day.
Pros & Cons:
---
Greluna's lights are generally known for their stylish design and these ones are no exception.
Their IP65 protection means that these lights are well protected from water and dust-related issues.
They come with built-in solar panels used to charge their rechargeable 1.2v 600mah AA Ni-CD batteries. These batteries can be charged in 6 hours and they will keep your lights going for up to 8 hours.
Lastly, Greluna's solar fence lights come with both warm white and RGB lighting modes.
Tech Specs:
Key Features:
2 Modes – The upgraded solar LED design allows you to choose from

two modes – warm white and color changing. Warm white is more for daily decorative purposes whereas the color changing mode is tailored for festival type décor.
Weather Resistant – These solar lights make of high quality ABS material. This makes them weatherproof towards all kinds of adverse weather conditions – extreme heat, heavy rain, or even frost.
Pros & Cons:
---
If having unique-looking lighting is important to you, then you'll appreciate the honeycomb-type design of these lights. This gives off a dramatic scattering of light that is sure to grab anyone's intention.
Installing the units is also relatively easy and only involves a two-step, screw-on process. Removing the plastic cover is just as easy and is done by simply squeezing the sides of the lights.
The warm white color emitted from these lights means that you won't be troubled with too much glare. They give off just the right amount of light to liven up your fencing, but not so much that the neighbors would complain.
The solar panel charge time is also relatively short, requiring a mere six hours. With that being said, at full charge, the lights only tend to last between 4-6 hours. Though considering how small they are, that's rather impressive.
Overall, the Othway outdoor solar lights are a great lighting fixture to use on fences or deck walls.
Tech Specs:
Key Features:
Attractive Design – Nice design and decorative light: the honey-comb type plastic cover gives off a unique lighting design.
Sensor & Automated Switch – Build in sensor and automated switch: the light will automatically turn on when it's dark and turn off when there is light. Sometimes it might light fewer hours because of poor sunlight.
Pros & Cons:
---
Sezac prides itself on making the best security solar fence lights on the market. The reason for this is their angle of detection.
These lights are able to detect motion at a 150° angle, making them a fantastic option for security purposes
An intruder would literally have to approach these lights from behind to stay undetected. If the light is mounted to the wall of your house, that's going to be pretty impossible.
It comes as no surprise then that Amazon has these lights listed as their best choice for "solar fence lighting".
Tech Specs:
Key Features:
3 Modes – These fence lights come with

three interchangeable light modes – dim long light, strong light sensor and motion sensor mode.
IP65 – An IP65 rated enclosure gives protection against low pressure water jets from any direction, as well as condensation and water spray. It's suitable for most outdoor enclosures that won't encounter extreme weather such as flooding.
Pros & Cons:
---
Zookki Direct is a relatively large Amazon retailer with a wide array of products, providing both solar lighting and an array of other products.
A standout feature of their solar fence lights is their intelligent solar motion technology. which has a relatively wide range. This feature can detect motion up to 26 feet and lights up to a 120-degree angle.
When these lights detect any motion, they turn on and will remain on until there is no continuous motion detected for a period of 30 seconds.
What's great about these lights is their extreme level of brightness – you won't need too many of them to light up relatively large areas. This brightness along with their wide-angle sensor makes them the perfect choice for security purposes.
In terms of quality, the product comes with high-impact ABS plastic, so you won't need to stress about their safety in adverse weather conditions.
If you're looking for solar fence lights that'll turn heads, then Zooki is the brand of choice. The sleek, black design of these lights makes them great decorative pieces for any part of your garden or other outside areas.
Tech Specs:
Key Features:
Intelligent Solar Motion Sensor – The solar lights outdoor sensing range goes up to 26 feet with a 120º wide-angle. Motion within 3-5m automatically turns them on at night or in darkness, and off after about 30s of no motion.
Quality build – Made of high-impact ABS capable of withstanding rain, snow, and adverse weather conditions.
Pros & Cons:
---
Last but not least, we have a set of solar fence lights from JSOT.
JSOT is an Amazon retailer of solar lighting technology that is committed to making a positive impact on the environment.
Their solar-powered deck lights come in packs of 6 or 12.
The most prominent feature of this brand's solar lights is their stainless-steel structures that are more resistant to temperature changes and corrosion. This modern yet extremely durable design is very much suited to modern households and their accompanying decks.
Like most fence lights on this list, these lights are water and weather-resistant, coming with an IP44 rating. In addition to this, the accompanying solar panels come covered in waterproof silicon cases, giving them extra protection against water submersion.
Finally, these solar fence units come with two mounting options. You can install them using the included screws or use strong-hold double-sided tape for surfaces that can't accommodate screws.
Tech Specs:
Key Features:
Upgraded Solar Panel – These solar lights come with upgraded 0.3W solar panels. Their conversion rate is higher than other solar deck lights, ensuring faster and more fully charged lights.
IP44 – While this IP is not a high as the previously mentioned products, it is suitable for protection against standard rain pressure. IP44 rated light fittings are good for wall lighting (especially if they are covered by a roof extention).
Pros & Cons:
---
How Do Solar Fence Lights Work?
Solar fence lights operate in the same manner that any other solar lights do – through the photovoltaic effect. This process occurs via a collection of photovoltaic/solar cells that make up a solar panel.
The solar cells are responsible for converting sunlight into direct electrical current (DC) that can be used at night.
But how is this possible?
A solar cell consists of multiple layers of crystalline silicone and chemicals that create layers of negatively charged electrons and positively charged spaces.
When sunlight enters a solar cell, it excites the negatively charged electrons and pushes them into the positively charged spaces.
These positively charged spaces then transfer the electron stream as a direct current of electricity through the solar cell's wires to a battery where the electricity is stored until it's required.
This battery charges throughout the day until evening approaches. In the absence of sunlight, the solar cell stops the conversion process.
Instead, a photoreceptor on the light detects when it's dark and turns on the light, which is usually made up of LEDs.
The battery then supplies the necessary power to the light throughout the night.
---
Do Solar Fence Lights Work in Winter?
Firstly, solar lighting is suitable for outside use, in all kinds of weather. But, they do still require sunlight – particularly direct sunlight – to work efficiently.
Days are shorter in winter and there is often more cloud coverage, meaning that your solar string lights won't be receiving as much sun on average.
That's not to say they won't work. It just means that they will have a shorter runtime.
However, almost all solar lights come with batteries to store the energy that their panels have generated. If you're interested in learning more about these batteries, check out our article: 20 Best Batteries For Solar Lights (Buyer's Guide).
This just means you'll have to pick and choose when to have your lights on during the shorter, cloudier days.
Bear in mind, you can manually switch your lights off to save up their energy.
---
Can Solar Fence Lights Get Wet?
It's almost impossible to come across a set of solar lights that don't come with some form of IP protection rating.
But, please remember that IP protection doesn't mean that your lights are waterproof, it just means that they're water-resistant.
There is a BIG difference.
Water-resistant material is so tightly woven that water struggles to get through. In contrast, waterproof material provides a complete barrier to water.
What that means for your lights is the following – they may be able to withstand moderate to heavy rain, but they cannot be fully submerged in water.
---
Final Thoughts
We hope you've enjoyed our comprehensive list of the best solar fence lights out there.
If you have any further questions, please feel free to write to us in the comment section below!