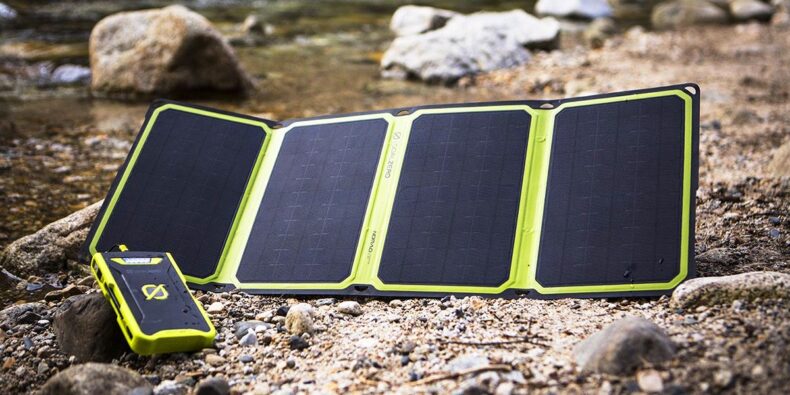 There are some emergency scenarios where solar powered survival gear can be a literal life saver.
The sun provides us with more clean energy than we'll ever need and it's for this reason, along with the advances of green technology, that solar powered gear is becoming more and more popular.
This article was made to guide you in your decision making process. We'll touch base on the best solar powered survival gear on the market.
This way you'll have the peace of mind that the next time you happen to fall victim to a natural disaster, social unrest, or any other emergency situation, you'll know you can count on your survival gear!
10 Solar Powered Survival Gear Items
KYNG 120W Portable Solar Panel
---
Kaito KA500 5-way Solar Powered Radio
---
Solar Powered Generator
---

XREXS Solar Powered Car Flashlight
---
Halo Bolt Solar Powered Charger
---
Collapsible Solar Lantern
---
Solar Powered Radio & Flashlight
---
Goal Zero Solar Panel
---
Solar Heated Shower
---
Weather Alert Radio with Bluetooth
---
Solar Energy
One of the most well known forms of clean energy. Despite solar being the most abundant energy source on the planet, in 2019 solar energy was responsible for just over 2% of global electricity production!
Solar panel costs have dropped tremendously by 99% since 1977 and today are a way cheaper alternative to fossil fuels.
A whopping 173,000 terawatts of solar energy hit the planet continuously, that's more than 10 times the amount needed to sustain our earth.
How does solar energy work?
Solar energy works by essentially capturing the sun's solar energy and turning it into useable electricity. The sun is actually a natural nuclear reactor, it releases tiny pockets of energy called photons. believe it or not, these microscopic photons travel 93 million miles from the sun to the earth in approximately 8.5 minutes. Every hour, enough of these little photons collide with our planet to create enough solar energy to theoretically power our world for one year entirely.