337Wh Solar Generator – Renogy
The Renogy Phoenix 300Wh portable solar generator is one of the smallest and lightest rechargeable powerstations on the market today.
The Phoenix is ready to power all your essential gadgets and small appliances.
Dimensions: 7.1×6.1×5.6 inch

Weight: 6.4 lbs

Battery Capacity: 337Wh, 14.4V
This portable solar generator boasts a 337Wh capacity thanks to its high energy density battery cells and compact design. There are multiple output ports that allow you to power an extensive range of devices and appliances fast and safely at the simple push of a button.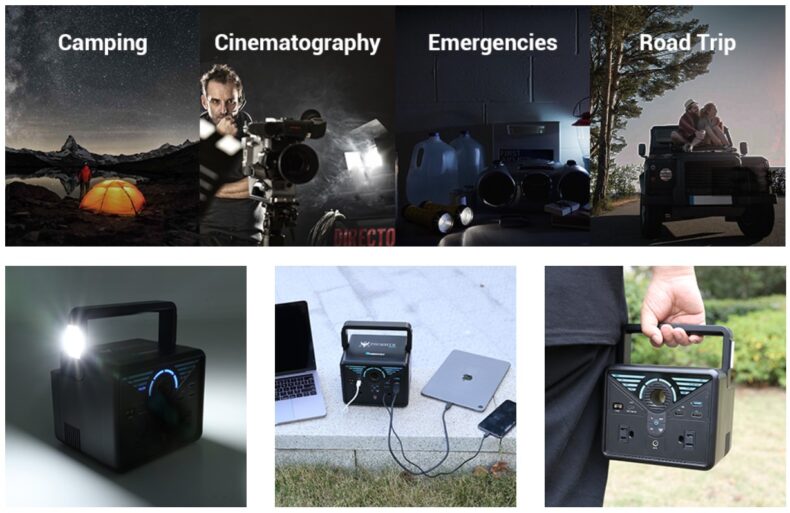 Features:
The powerful LED flashlights on both sides of the folding handle will light your way up in the darkness.
Equipped with multiple commonly used output ports to power essential gadgets and all your small appliances.
The battery management system (BMS) commands the voltage control, short circuit protection, temperature control, and overcurrent protection to keep both the portable solar generator and your devices safe from over charge damage.