100W Portable Solar Panel – Jackery
Capable of charging multiple small devices at the same time, including smartphones, tablets and digital cameras.
Peak Power: 100 W

Cell Efficiency: 23%

Power Voltage: 18V

Power Current: 5.55A

Operating Temperature Range: 14℉~149℉
The company Jackery was founded in the famous Silicon Valley in 2012. With state-of-the-art manufacturing expertise, Jackery launched the first Lithium portable solar generator. Jackery is one of the industry leaders in providing outdoor green power solutions for explorers on the go.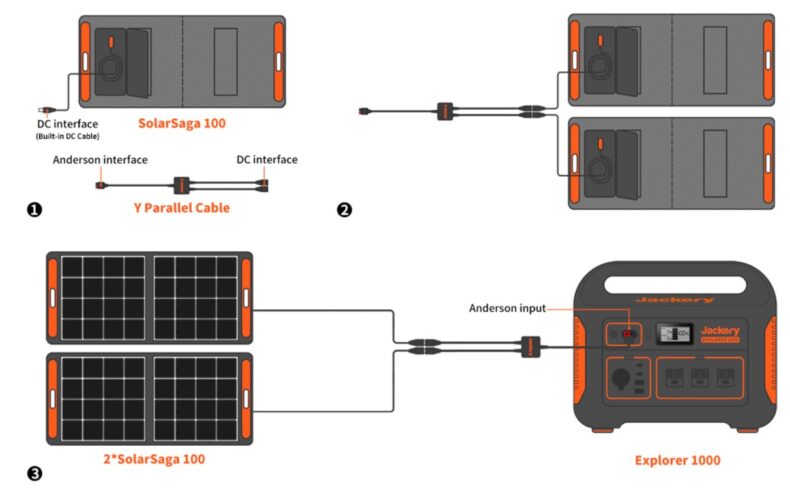 Off-grid Solar Generator, Green and Clean Power Supply Preparing Your Solar Generator
The Solar Saga 100W solar panel can easily charge The Explorer 500/300/240 (not included with this product).
Solar recharging steps:
Find the DC interface on the back of SolarSaga 100.

Connect DC interface with the DC input of Explorer 500/300/240.
Recharging time varies from different location, temperature, weather (cloudy or not) etc. The actual charge time may be different. 

Remember to keep your portable solar generator away from heat and direct sunlight, doing this will extend its life span.